Despite some strong competition from its European neighbours, France is more than able to hold its own when it comes to top beach destinations. There's plenty of sumptuous sun (especially in the south), soft sand and clear blue water to be found around its 3000 mile coastline. And, as an added bonus, you also get that certain flair that only French history, culture and cuisine can bring. Here are our top 7 French beach holiday locations and how you can make the most of them when you're there.
Cote d'Azur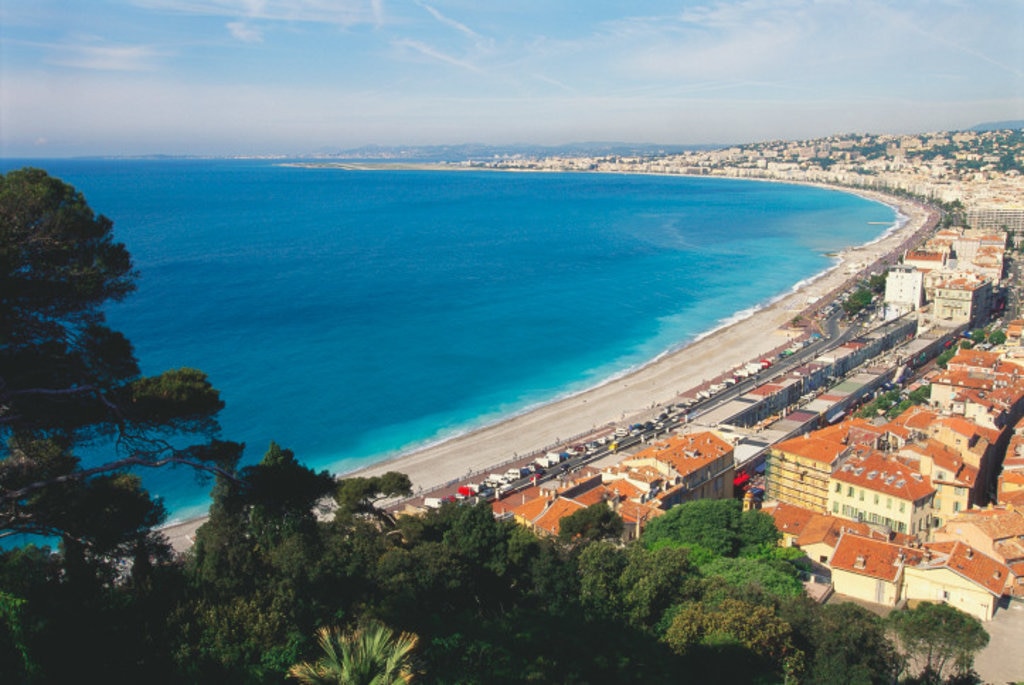 Set on the shores of the Mediterranean Sea, the French Riviera is absolutely where you want to be if you're after a bit of a roasting on the beaches of France. You'll find that beautiful blue skies are usually the order of the day, especially in the summer months. Those deep blues are reflected in all glimmering glory by the clear waters below that lap over the Cote d'Azur's popular beaches.
Whether you're looking for something a little livelier, a bit of culture with your beach holiday or just some peace and quiet you're bound to find it in the French Riviera. Choose a holiday in Marseille and explore its fantastic architecture in between lazing on the city's popular Prado beaches. For a bit of seclusion, explore Riou Island and snorkel its waters. Oh, and then there's the food. Marseille's gastronomic reputation is well known and it is not overblown. Then of course there's Nice with its pebble beach and cute cobblestone streets. Both cities offer plenty of nightlife too, with bars, restaurants and clubs to keep you entertained into the early hours of the morning.
But it's not all just city life on the Cote d'Azur; there are plenty of beach locations for a quiet break away from the crowds. And what better way to away than with your very own Cote d'Azur holiday rental.
Normandy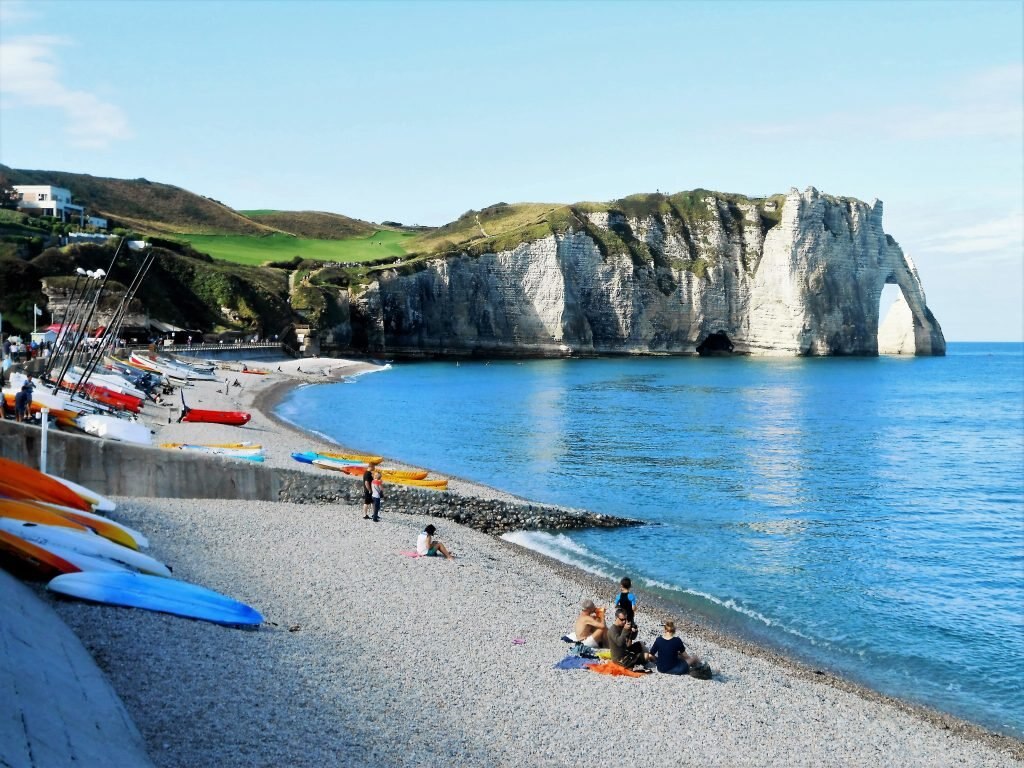 Normandy is an ideal beach location for history buffs. This region has a unique connection with the UK, from the Norman Invasion in 1066 to the Normandy Landing on 6th June 1944. There's plenty still here that links to that past too, from the Bayeux Tapestry at the magnificent Mont St-Michel monastery to the scarred and twisted landscape of Omaha Beach, which saw the bloodiest fighting on D-Day. Take a guided tour of the invasion beaches and learn about the sacrifices made by those who fought to defeat tyranny.
But it's beach holidays we're talking about here! If you really want a beach holiday to remember, book yourself an Etretat hotel. The beaches round here are backed by majestic cliffs to provide holiday makers with a grand beach experience.
Corsica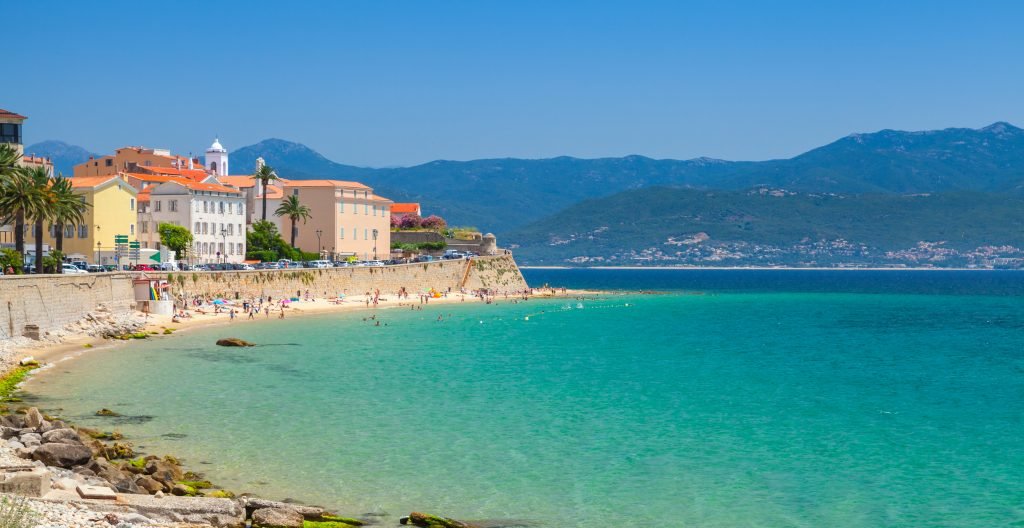 The island of Corsica sits just off the coast of Italy and provides holiday makers with a gorgeous Mediterranean climate. Sun yourself on Calvi Beach with awesome views of the town's imposing citadel. Oh, and don't miss Palombaggia Beach - said to be the island's best beach.
When you get tired of tanning, take a hike into the island's lush interior, try your hand at a bit of canyoning and explore the island's rich history.
Aquitaine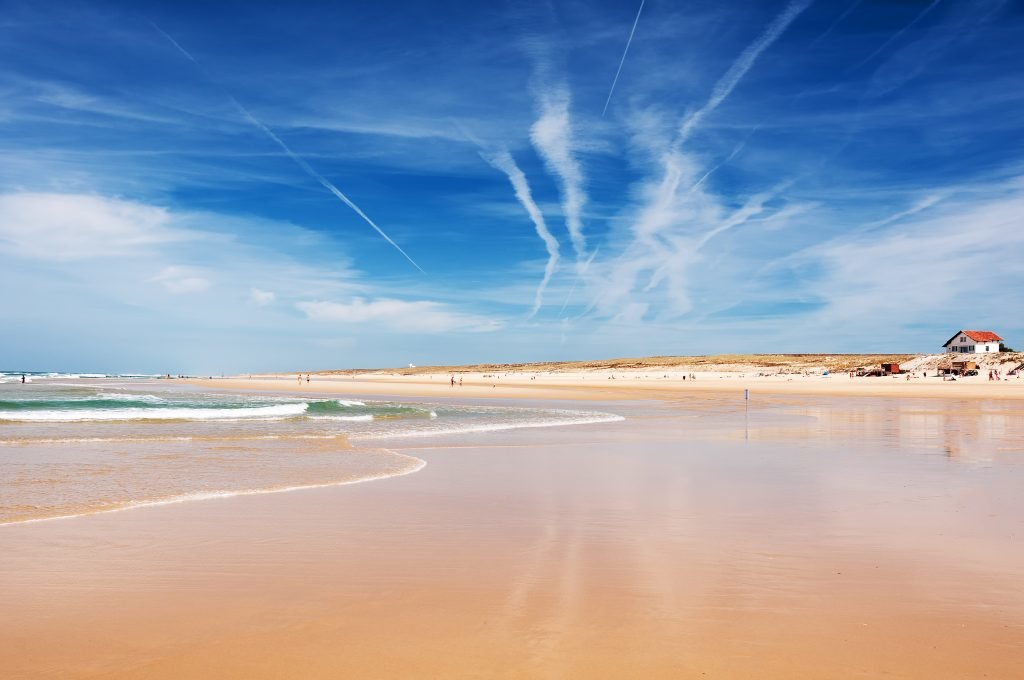 Situated in the southwest of France, Aquitaine, with its fittingly fantasy-esque name, has the look of a fairytale. Its towns, cities and villages are indescribably beautiful. Thankfully, due to its location, it managed to escape the damage done by last century's wars, meaning the spectacular medieval architectural examples remain intact. Oh yes, and Bordeaux is wine country, so this is the place to come if you fancy a little tipple - book onto a Bordeaux wine tour.
As for the beaches, the surfers amongst you will want to hit up the waves of Plage de la Côte des Basques. If you're just looking to get away from it all, pop on down to the Erromardie district of Saint-Jean-de-Luz and enjoy the peace and quiet.
Brittany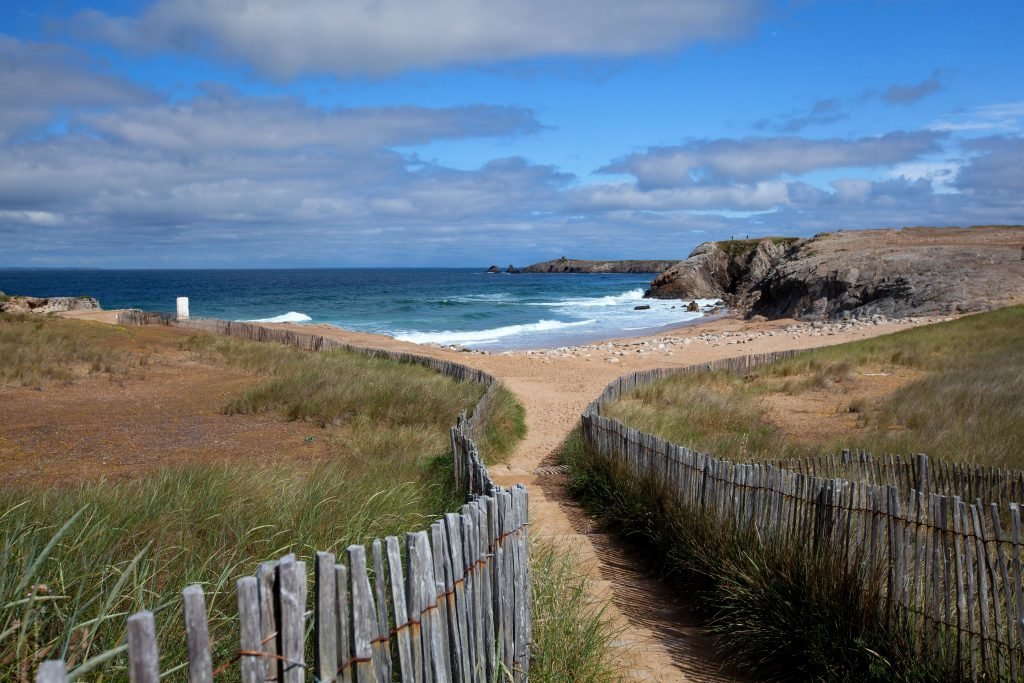 Brittany, France's westernmost region, basically has a little something for everyone. Medieval towns, castles and fascinating architecture will keep the culture seekers engaged, while those who appreciate the greener things in life will love the hiking. Foodies will adore the local cuisine (Moules Frites? Yes please!), while the spiritual adventurers will appreciate the areas prehistoric mysticism.
And the beach lovers? Well, you'll be spoilt too. Ploumanac'h is one of the prettiest beaches you're ever likely to see. It's a pretty striking view, what with its pink granite rocks and 'pocket castle'. Or maybe go for a hotel in Quiberon, a lovely resort town packed with beachside bars and restaurants, covering its curved expanse of beautiful beach.
Biarritz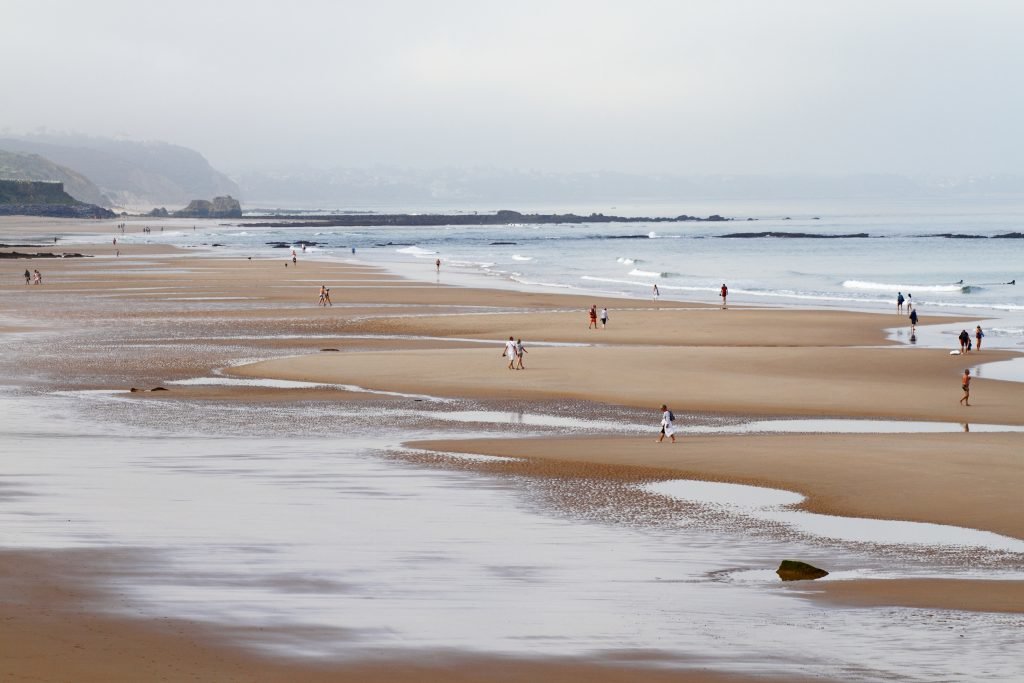 A southwestern gem, Biarritz is a popular summer surf hangout with an added dose of glitz and glam. It's been a glamourous spot for a beach getaway since the mid-1800's when Napoleon III blessed it with his sheen. The front is lined with lush villas and grade-listed buildings - fancy! It can get a little pricey, but for the experience, it's worth it. Book yourself a luxury hotel in Biarritz.
Calais
Calais you say? OK, bear with us. Calais gets something of a bad rep, but it's not deserved. After all, Calais is the perfect launch pad for an exploration of the Côte d'Opale. Why not book a hotel in Wissant, a charming fishing town that's considered the best kitesurfing sport in all northern Europe. Or perhaps book a Cap Blanc-Nez hotel: a gorgeous location that's rich in colour, with beaches backed by striking cliffs - stand on these on a clear day and you'll be able to see the White Cliffs of Dover gleaming back at you.
Check out our interactive map for the 2017 Flip Flop report on beach behaviour.