By Expedia Team, on April 15, 2020
The Best Hidden Beaches in the UK
"Hitting the beach is supposed to be relaxing, but can be quite the opposite if everyone has the same idea! Fortunately, one of the benefits of being an island is hundreds of miles of incredible coastline, some of which the masses are yet to discover. If you're in search of perfect peace and quiet for your next beach day, here is our list of the best hidden beaches in the UK.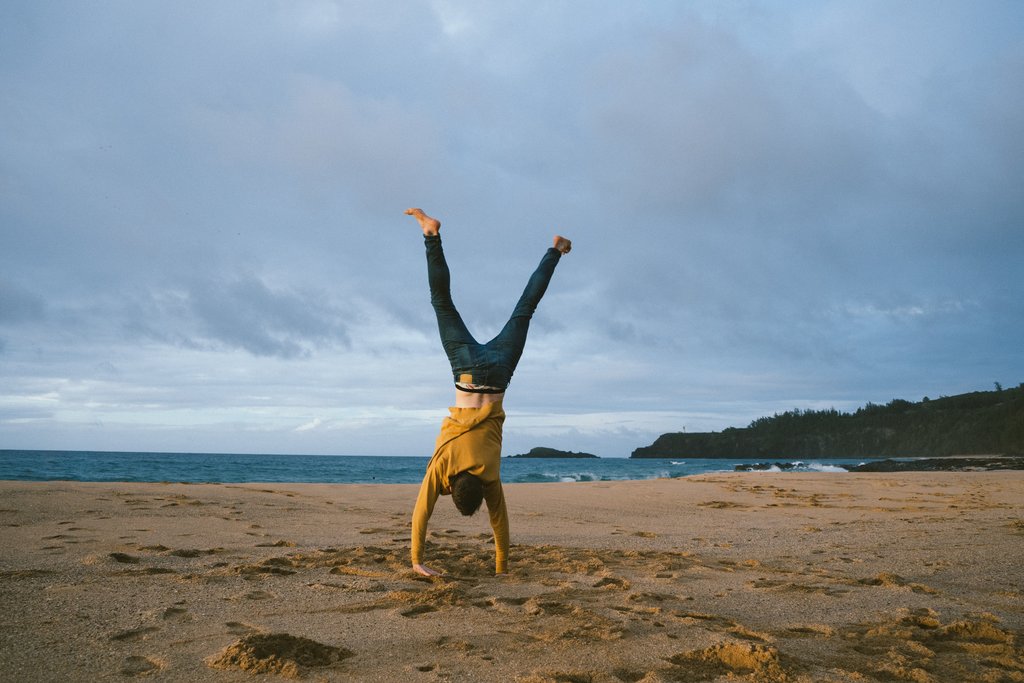 Langamull Beach, Scotland
————————-
While the Isle of Mull is home to many a gorgeous beach, Langamull is a secret treasure on the north coast of the Isle, home to hidden coves and beautiful white sand. Reaching this spot involves a 20-minute trek, but it is worth it for the views out to Coll and Rúm, and for the clear waters. Don't be afraid of a dip either – the waters here are nicely warmed by the Gulf Stream.
Bamburgh, Northumberland
————————
If you like your hidden beaches with an added dose of history, visit Bamburgh Beach, where 12th century Bamburgh Castle watches on as you paddle. This spot boasts pristine white sand and views out to Lindisfarne and the Farne Islands – a group of 17 islands just off Northumberland's coast. Should you tire of lounging, hop on a boat out to the islands to wave at the seal and seabird colonies, or take a walk to Ross Back Sands – another peaceful three-mile beach, backed by sand dunes.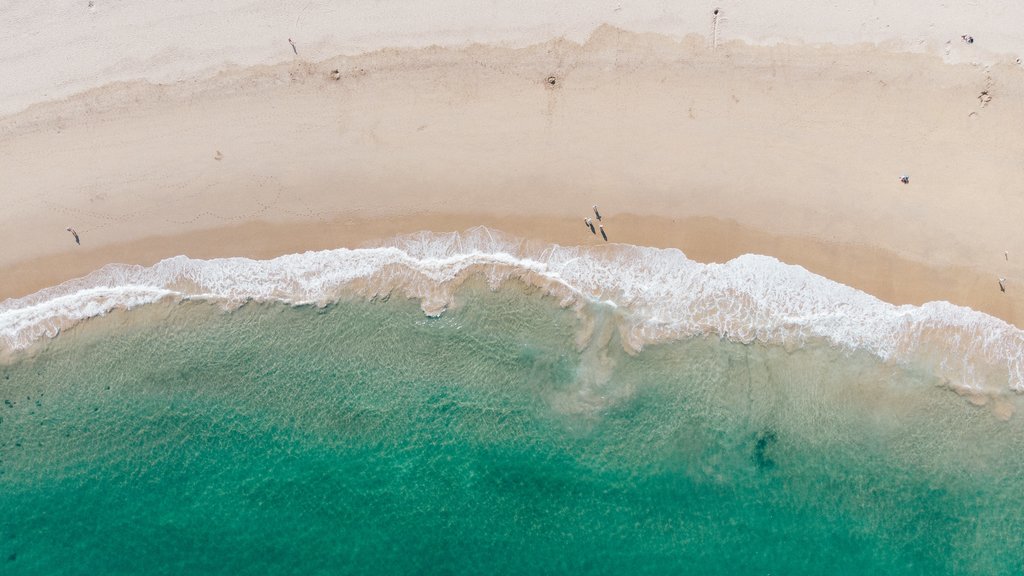 ———————————————————————————————————————–
Barafundle Bay, Wales
———————
Pembrokeshire's stunning coastline is a veritable treasure trove of secret beaches if you're prepared to put in a little work and Barafundle Bay is the highlight. Only accessible via a cliff path walk from Stackpole Quay, be prepared to tackle some steep stairs to reach the sand. Whether you're basking in the summer sunshine, or watching the waves bash against the cliffs, Barafundle Bay is picture perfect.
Bob Hall's Sands, Norfolk
————————-
Visiting this mysterious beach takes a little forward planning as it is only accessible via marshland roads, and they are only driveable during low tide. Fog is common in the area, but that just adds a wonderful air of mystery to the spectacle that is Bob Hall's Beach. Once you arrive and the fog lifts, you'll be treated to one of the most beautiful beaches in the UK.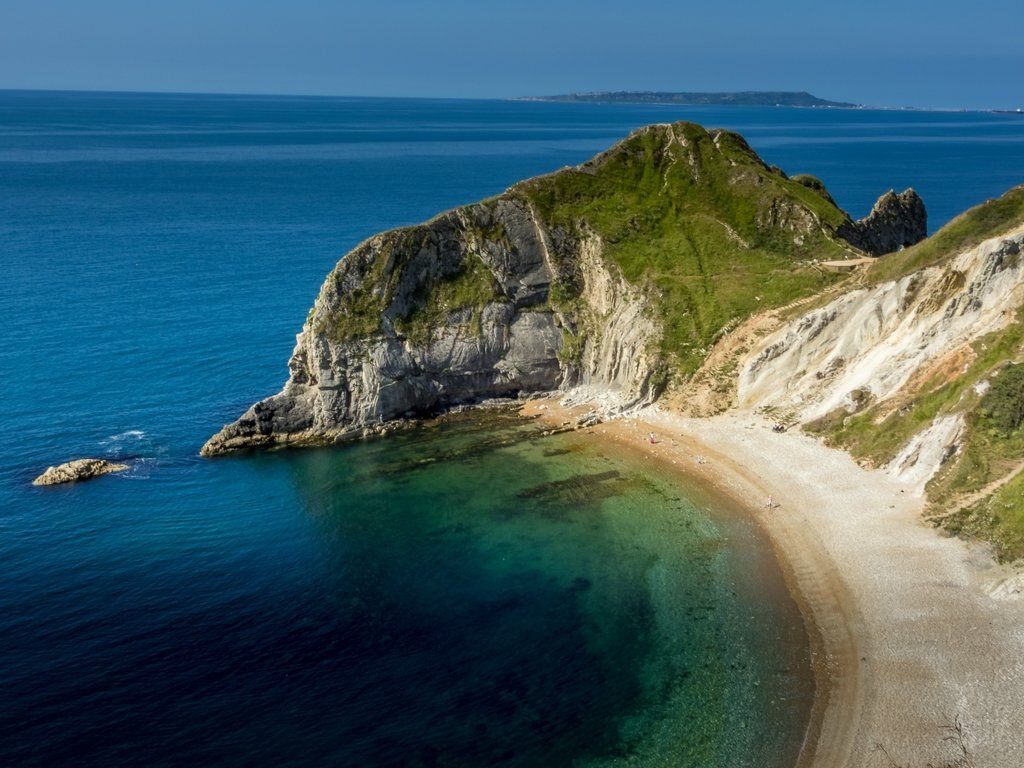 Man O'War Beach, Dorset
———————–
Don't let the steep footpath and 150 steps put you off, Man O'War Beach is worth the sweat. This beautiful spot on Dorset's Jurassic Coast, is a curved sandy beach framed by limestone-carved arches, Durdle Door to the west and Man O'War to the east. The waters are clean and safe for swimming and only the hardiest beach lovers bother to make the trek.
White Park Bay, Northern Ireland
——————————–
When you think of County Antrim's Giant's Causeway, sandy beaches certainly don't spring to mind – but, White Park Bay is a three-mile arc of perfect white sand that would beg to differ. While the crowds are preoccupied with the nearby World Heritage Site, you can while away a summer's day against a backdrop of dunes, under the watchful eye of Elephant Rock – a rock that resembles its namesake. Keep an eye on the water – dolphins and porpoises are regular visitors to this hidden bay.
Moor Sands, Devon
—————–
On South Devon's coastline, there is a tasty trio of three white sand coves, of which Moor Sands is the most picturesque. The walk to the beach is steep, but there is a rope to help you navigate it safely. Once on the soft sand, you'll be treated to the clearest water in the area. This is a 'clothing-optional' beach, so don't be too shocked to encounter skinny dippers.
Sandwood Bay, Scotland
———————-
This mile-long stretch of pristine white sand may be one of the best hidden spots in Scotland, but not everyone is up for the journey. To reach this secret beach you will need to trek for four and a half miles from Blairmore – but the beauty that greets you at the other end is more than worth the workout. Sandwood Bay beach is sandwiched between undulating sand dunes and the majesty of the North Atlantic Ocean and is a dream spot for blowing away the cobwebs.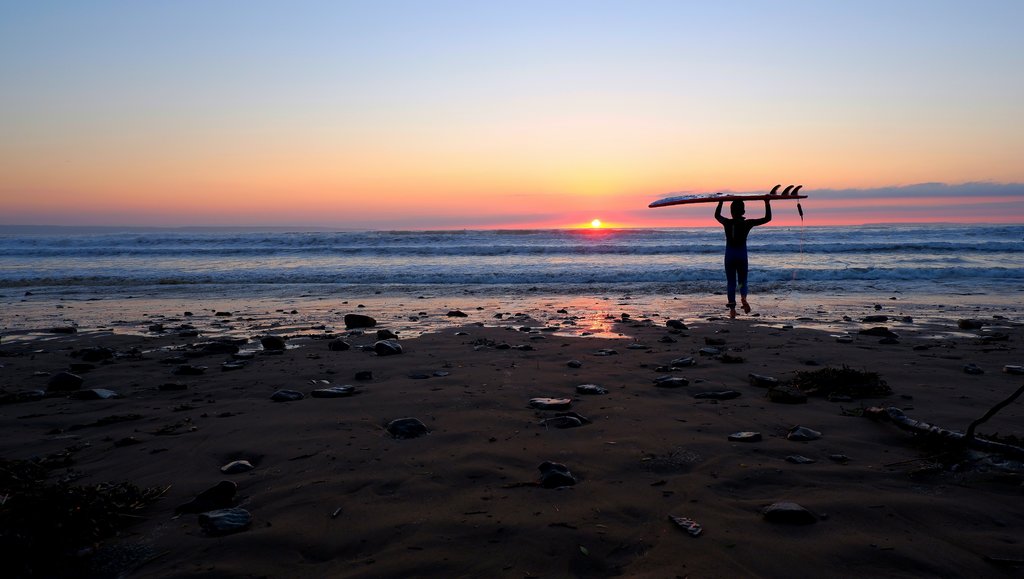 Saunton Sands, Devon
——————–
North Devon's best secret beach is nestled behind Britain's largest sand dunes – the Braunton Burrows. The three-mile-long, wide white sand beach, is a popular spot with surfers due to the waves rolling in from the Atlantic. Many a music video has been filmed here, including Robbie Williams favourite, 'Angels.'
Llanddwyn Bay, Wales
——————–
This secret spot is located at the end of a quiet road on Anglesey island in Wales. On a fine day here, the waters off the three-mile long beach are perfect for swimming, and visitors will enjoy views of the nearby mountains of Snowdonia. During low tide, you can walk to an island which is home to a charming miniature lighthouse.
Chapman's Pool and Dancing Ledge, Dorset
—————————————-
This is another hidden beach on Dorset's coastline perfect for avoiding the crowds as it is only accessible on foot. The wild beach has been formed over centuries by a stream joining the sea from a ravine cut into the cliffs. Dancing Ledge, a natural infinity pool carved out of the rock and beaten by the waves, is a must for all strong swimmers.
What are your favourite seaside towns? With so many to choose from in the UK, we're really spoilt for choice! You can also check out our Explore by Expedia homepage for more inspiration…"