By Expedia Team, on March 19, 2020
Explore Essentials: The Definitive Guide to Mallorca's Top Attractions
"With its sun, sand and sea, Mallorca is one of the most popular destinations for couples, beachgoers, families and other travellers looking for a break from cold-weather climates. It's also home to many attractions that you can visit on your trip. Take a look at this guide to visiting Mallorca attractions to plan your itinerary.
Son Fornes is a fascinating historic site dating back to 900 BC. When you visit, you can see the ruin site and the Museum of Son Fornes in the Moli des Floret building. The site is free to visit, but the museum has an admission fee. The museum also offers workshops that you can attend, which may charge a fee. If you want to experience the whole history of the site and its significance, it's best to visit the museum and see the artefacts that were recovered during excavations. You can book guided tours of both for a fee as well. Son Fornes is only accessible by car.
Carrer Emili Pou, Montuïri, Illes Balears, 7220, Spain
Opening hours: 24 hours daily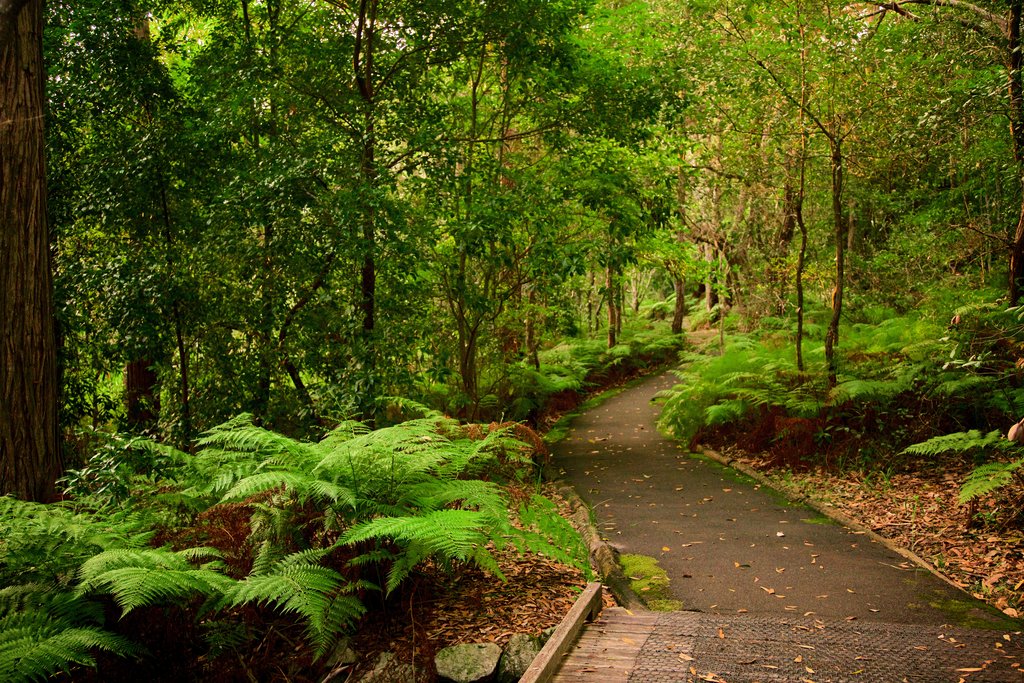 Pathway in botanicalngarden
Botanicactus Botanical Gardens
————————————-
The Botanicactus Botanical Gardens offer a tranquil space to relax among tropical and Mediterranean plants, such as bamboo, palms, cacti and more. Also on the grounds is an onsite lake with raised terraces to protect plants from wind. The garden is massive, so it's best to set aside a few hours to explore all the pathways and check out all the plant varieties. The climate is similar to a desert, so make sure to pack a lot of bottled water to drink during your visit. You can reach Botanicactus Botanical Gardens via bus 502 to Plaça De Ses Creus station.
Carretera, Ses Salines, Iles Balears, 7640, Spain
Opening hours: 9am to 4.30pm daily
Located on the Mallorca's east coast, the Drach Caves are among the area's most popular attractions. The extensive cave systems surround subterranean lakes and dramatic cave formations. You can visit the cave and walk through the pathways and stairs that are lit by electric lighting, or you can take a mystical boat tour along the waterway to experience the scenery. Touring the caves takes about an hour and includes a music concert and boat trip across Lake Martel. You're permitted to take photos and videos without flash, but you cannot take pictures during the concert. Ticket prices are €16.00 for adults and €9.00 for children, though booking online gets you a discounted rate. You can reach the caves by car or by bus.
Carretera de les Coves, Porto Cristo, Illes Balears, 7680, Spain
Opening hours: 24 hours daily
La Reserva Nature Park
—————————–
Located in the Tramuntana Mountains, La Reserva Nature Park is a protected nature park with an array of outdoor features, activities and wildlife in an animal sanctuary. The park has pools onsite, so bring your swimsuit to cool off. The reserve hosts group tours, school trips and other family-friendly events. Tickets are €18.00 for adults, €9.00 for children, €16.20 for resident adults, €8.10 for resident children and €12.00 for Amipas special. Adventure activities have an additional fee on top of admission. You can reach the reserve by car, and excursions are available with transport to travel through the park.
Calle Net, 0 S N, 07194 Puigpunyent, Spain
Opening hours: Friday to Sunday from 10am to 6pm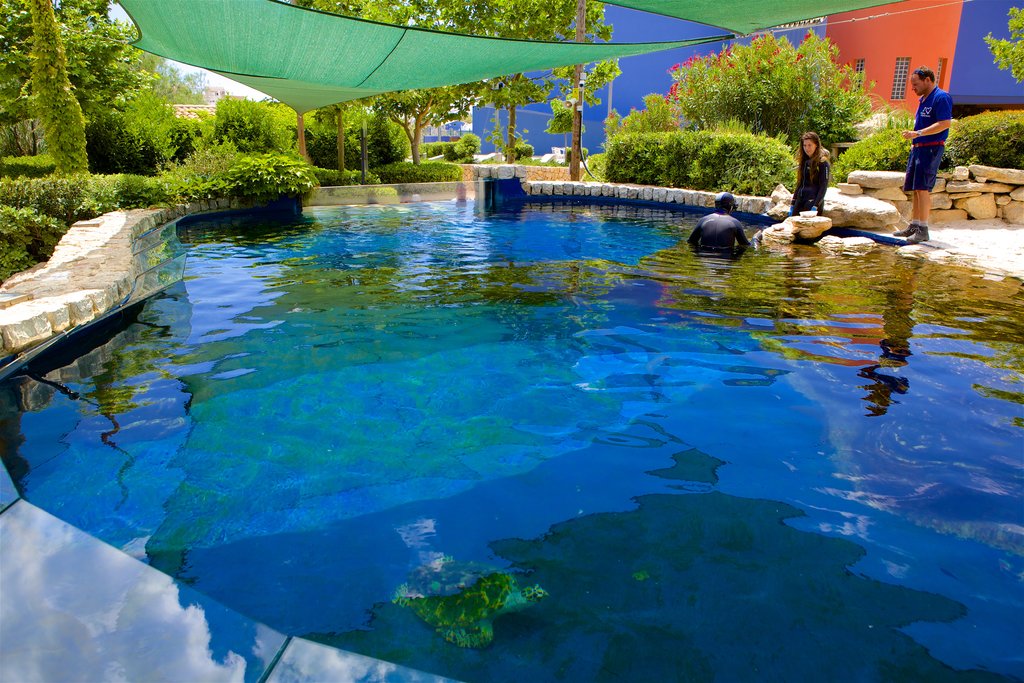 Palma Aquarium
The Palma Aquarium is a must-visit for animal lovers and families. It's home to a vast collection of displays with marine life like seahorses, groupers, starfish, eels, sharks and corals. You can dive with rays in the specialised tank and get up close with a touch tank. The aquarium tickets are €22.50 for adults and €22.50 for children, but you can take part in special offers, group tickets, annual passes and Mallorca attraction combination passes for discounts. You can reach the Palma Aquarium by bus 23, 35 and TIB 520. You can also drive and park in the free car park next to the aquarium.
21 Carrer de Manuela de los Herreros, Palma, Illes Balears, 7610, Spain
Opening hours: 10am to 3.30pm daily
Alfabia Gardens are located on the site of the historic home of the island's Moorish Viceroy in the Tramuntana Mountains. If you want to see both the home and the gardens, plan to spend several hours visiting. The gardens have refreshments like fresh-squeezed juices to enjoy while you relax and see the lake and water lilies. Plenty of native wildlife finds sanctuary in the garden as well. General entry to the gardens is €7.50. Alfabia Gardens can be reached by bus 211 Palma – Soller and by the Soller train, but you must let the conductor know that you want to stop at the gardens.
Balearic Islands, 7110, Spain
Plan your next holiday in Mallorca
—————————————–
With so much to see and do in Mallorca, you'll never run out of options for a memorable holiday. When it comes time to plan your trip, take a look at Mallorca holidays to make the most of the experience."