Christmas is a magical time of year in the UK: market stalls line the streets, there are fairy lights in the trees and public spaces are converted into glittering ice rinks. While some may be tempted to stay at home for the holidays, Christmas is a great excuse to see more of the country. If you need some inspiration for where to spend Christmas in the UK, these are our top picks for a festive break.
Where to Spend Christmas in the UK
London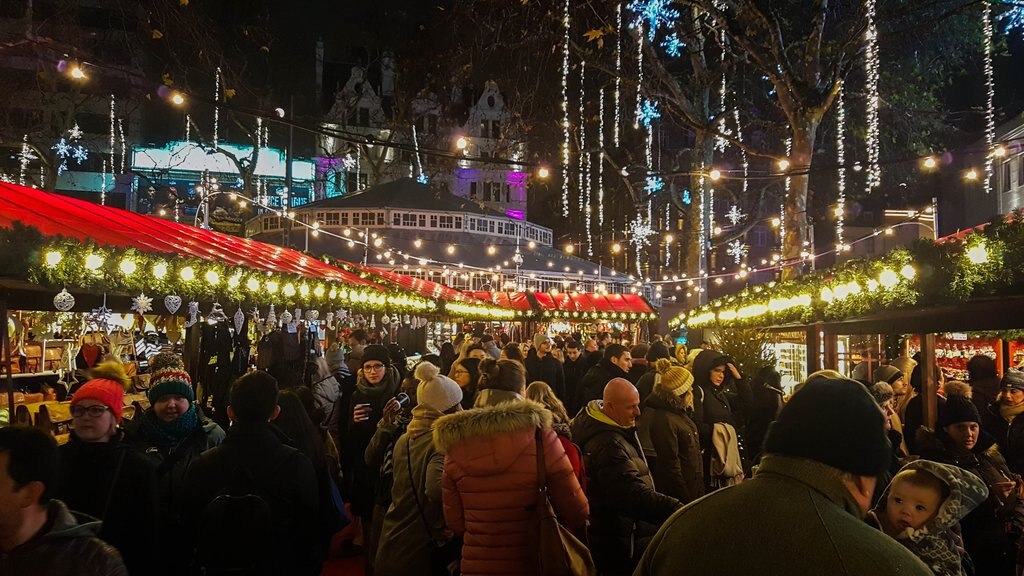 For those who've been eyeing up a trip to London, the festive period is the best time to be in the UK capital. Spoil yourself by booking a central London hotel and then choose from the multitude of Christmas activities on offer.
Start with the permanent fixtures on London's Christmas calendar. Slide onto an ice rink at iconic London locations, such as the Natural History Museum or the Tower of London. Afterwards, warm up with mulled wine at one of the famous Christmas markets; the most popular choices are Winter Wonderland at Hyde Park and the Southbank Centre's Winter Market. For something traditional, attend a carol-singing service at the beautiful St Paul's Cathedral. In the evening, buy your last-minute gifts in the glow of the Christmas lights that adorn the shopping thoroughfares of Oxford Street, Carnaby Street and Seven Dials.
No matter what you end up doing, conclude your London festive experience with a visit to Trafalgar Square to see the gigantic Christmas tree.
Cardiff
The Welsh capital is another Christmas hotspot, with most of the action happening in the pedestrianised streets of the city centre. Cardiff's annual Christmas market has a strong focus on Welsh craftwork, so you can expect to pick up some truly local gifts. Within walking distance from the market, Winter Wonderland plays host to an undercover ice rink, funfair rides and Alpine-themed food and drink stalls.
There is a wealth of festive activities on the go, but there are many other things to do in Cardiff for anyone interested in doing some sightseeing. You can learn about the city's history at Cardiff Castle, meander along the Victorian shopping arcades or venture out to St Fagans National History Museum to see a village frozen in time.
So, if you're feeling inspired to spend Christmas in Wales, Cardiff manages to effortlessly combine the wonder of the festive season with the modern amenities that come with taking a city break.
Lincoln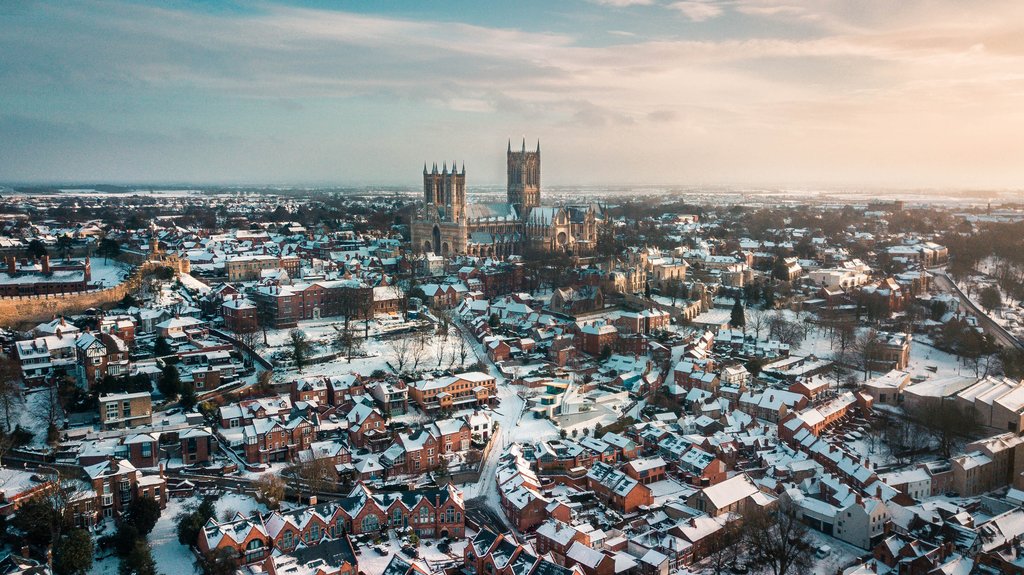 With its backdrop of medieval buildings and countryside views, Lincoln is one of the UK's prettiest cities - and this becomes even more evident during Christmas.
The city's Christmas market takes place in early December, when over 250 market stalls are set up around the cathedral and Lincoln Castle. You can sample delicious local food or take the opportunity to buy traditional arts and crafts.
Once you've seen the market, sing Christmas carols in Lincoln Cathedral; this breath-taking building dates back to the 11th Century. Alternatively, take a tour of the city's castle, which is home to an original copy of the historical Magna Carta. Have your Christmas meal at one of Lincoln's traditional pubs and then walk it all off by exploring the independent stores along Steep Hill. Lincoln may be a lesser-known Christmas destination, but a weekend in this peaceful place will ensure that guests feel like they're far away from their normal routine.
Belfast
If you're searching for the best destination to experience Christmas in Northern Ireland, then look no further than Belfast.
The festive cheer is concentrated around Belfast City Hall, which is illuminated in colours to match the season. Take a tour inside, where the chandelier in the main hall has to be raised every year to accommodate the massive Christmas tree. Outside, the stalls of Belfast Christmas Market sell everything from European Christmas food staples to local souvenirs, while children can meet Santa Claus at the market's grotto. Family-friendly Christmas functions are held at other attractions in the city, including Titanic Belfast, Belfast Cathedral and North Down Museum.
When you need to take a break from Christmas activities, hire a car in Belfast and take a day trip to see the nearby sights of the spectacular Causeway Coast.
Aviemore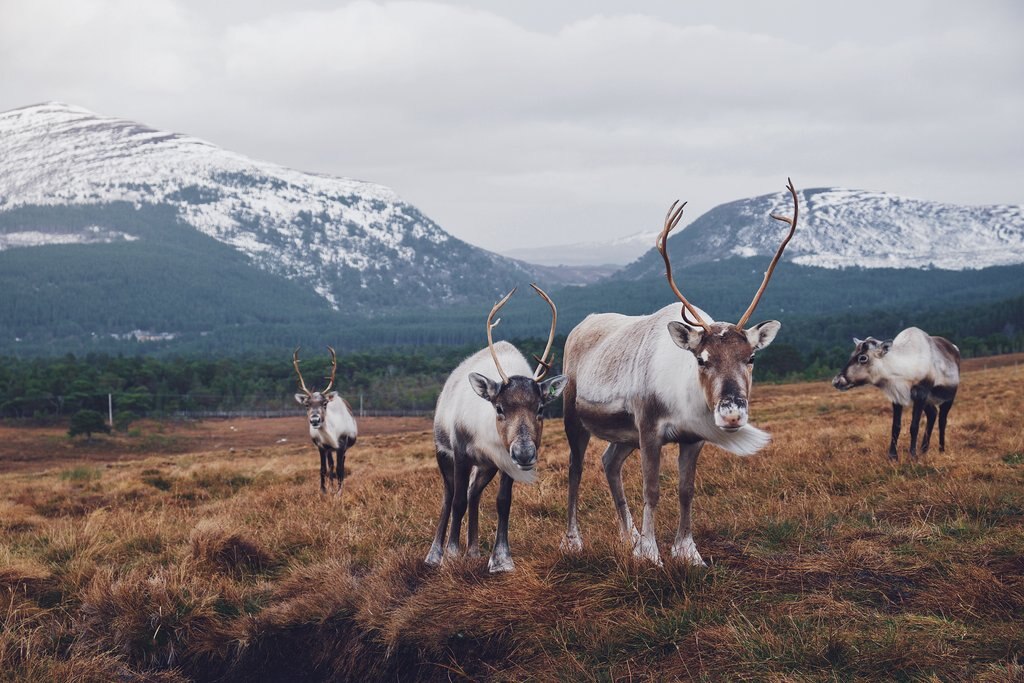 If you took a quick glimpse at the annual Christmas celebrations in Aviemore, you would probably think that you were looking at scenes straight out of Lapland, the snowy home of Santa Claus.
Located in the Scottish Highlands, Aviemore falls within Cairngorms National Park. During the winter months, this park is a magnet for snowsports enthusiasts. However, a festive break in Aviemore also brings you in close proximity to the UK's only free-roaming reindeer herd. The reindeer play a starring role (alongside Santa, of course) in the Christmas Eve Parade, which makes its way along Aviemore's main road and culminates at the Cairngorm Hotel.
For those who have been dreaming of a white Christmas, the pristine scenery around Aviemore and its resident reindeer provide the ultimate festive escape.
Edinburgh
From mid-November to early January, Edinburgh is taken over by the festive spirit. There's a full schedule of events, making this city the perfect option for visitors seeking an action-packed festive period.
The Christmas markets of Edinburgh have different themes; the Scottish Market sells locally inspired gifts and meals, while the market in East Princes Street Gardens focuses on European food and drink. No matter which market you end up choosing, don't miss out on the chance to try the festive drink of choice in Edinburgh: mulled Irn Bru!
Youngsters will be delighted by the activities on offer at Santa Land, which include a maze made up entirely of Christmas trees. In addition, visitors can make their way to the ice rink at St Andrew Square or view the exquisite light installations along George Street. Edinburgh is also ideal for Christmas shopping, as most retailers operate late opening hours. With events that cater for the whole family, the Scottish capital really does have something for everyone during Christmas.
York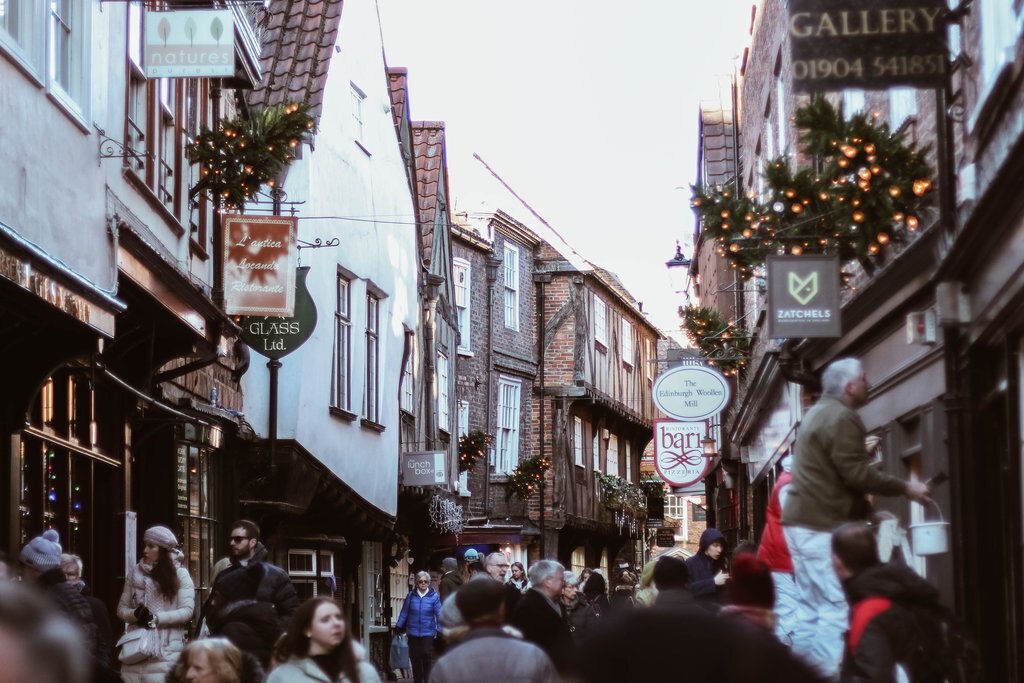 York is a stunning blend of Tudor-era buildings and twinkling fairy lights during the Christmas period, making it a favourite spot for festive holidaymakers.
St Nicholas Fair is the main event in York, where market stalls line Parliament Street while funfair rides can be found at Kings Square. Most Christmas markets across the UK have a Bavarian theme, but York's market is unique for its Scandinavian influence, which is connected to the city's role in Viking history. You can find out more about this part of York's past at Jorvik Viking Centre, which also hosts Christmastime events. If you need to pick up gifts for loved ones, the Made in Yorkshire Yuletide Village takes place in the Shambles, York's most picturesque street.
Once you've had your share of Yorkshire pudding and other Christmas treats, York happens to be surrounded by marvellous green spaces that are well suited for long countryside strolls.
Mousehole
We're concluding our list with one of the UK's most charming festive destinations. The small village of Mousehole in southern Cornwall has been staging its own Christmas festival for 40 years and it's one that should be on everyone's UK bucket list.
In December, Mousehole becomes an electrical extravaganza come nightfall, where lights shine in the harbour, on the buildings and even in the hills above the village. The switching-on ceremony is an event in its own right, where visitors can enjoy a brass band performance as well as carol singing by local choirs. Be warned, though: this entire festival is well attended so make sure to book your Mousehole accommodation in advance.
On 23 December, Mousehole celebrates an event known as Tom Bawcock's Eve. According to local legend, Tom braved rough seas to provide fish for the village; this story is commemorated every year with a festival where you can try a village delicacy called Stargazy Pie. When you're not busy participating in Mousehole's events, explore the many attractions that Cornwall has to offer or even try your hand at surfing - although a thick wetsuit would be strongly advised at this time of year!
Are you ready to celebrate your Christmas holidays in the UK? Start planning your festive break today.