By Expedia Team, on November 28, 2019
Things to Do in Berlin in Winter
"With its famous Christmas markets, modern art galleries and a high chance of snow, the German capital is the ideal escape, filled with festive charm, cutting edge culture and good beer. Get into the spirit and celebrate Nikolaustag before bringing in the New Year at the historic Brandenburg Gate. Here are our top things to do in Berlin in winter.
1. Walk through the Botanischer Garten
————————————–
Each festive season, Berlin's botanical gardens become a winter wonderland. More than a million lights illuminate the mile-plus (2km) walk, leading to a cosy log cabin – where you might be lucky enough to spot Santa. Wander through the Field of Light and hang a wish on the Wishing Tree before snuggling by an open fire with a Glühwein. The gardens are open 15 November 2019-5 January 2020, 4pm-10pm daily (last admission is at 9pm).
2. Pick up Presents at a Christmas Market
—————————————–
If there's one thing Berlin does best, it's a Christmas market. It has 60 of them. One of the most popular is the Wintertraum (Winter Dream) at Alexanderplatz, which hosts more than 100 stalls of food, presents and games, every year. Snack on bratwurst or roasted almonds along with a steaming Glühwein before taking a ride on the Ferris wheel. In the centre of the market, you'll find the Christmas pyramid; go inside for a view over the market. Visit 25 November-26 December 2019.
3. Get Your Skates on
———————
Once you've had your fill of bratwurst, don some ice skates and hit the rink. It's in the centre of the Alexanderplatz Christmas Market, so you can skate with a view of twinkling Christmas lights and the sweet scent of waffles and Glühwein. If you're feeling competitive, you can have a game of ice hockey at the rink, too.
4. Celebrate New Year at Brandenburg Gate
——————————————
The stretch of street between the Brandenburg Gate and Victory Column transforms into a funfair to wave goodbye to 2019 and ring in 2020. Expect live music, DJ sets and food stalls before a firework and laser show kicks off at midnight. Gates open at 2pm on New Year's Eve, and the entertainment runs 7pm-3am.
5. See Friedrichsfelde Palace Lit up for Christmas
—————————————————
If you're still looking for festive cheer, head to the Tierpark. Once again, the city zoo's 30-plus light sculptures lead the way to the grand Friedrichsfelde Palace. The Neoclassical manor house is the fairytale backdrop to the annual ice rink and traditional huts serving up gourmet treats. Visit the park 21 November 2019-5 January 2020, 5pm-10.30pm.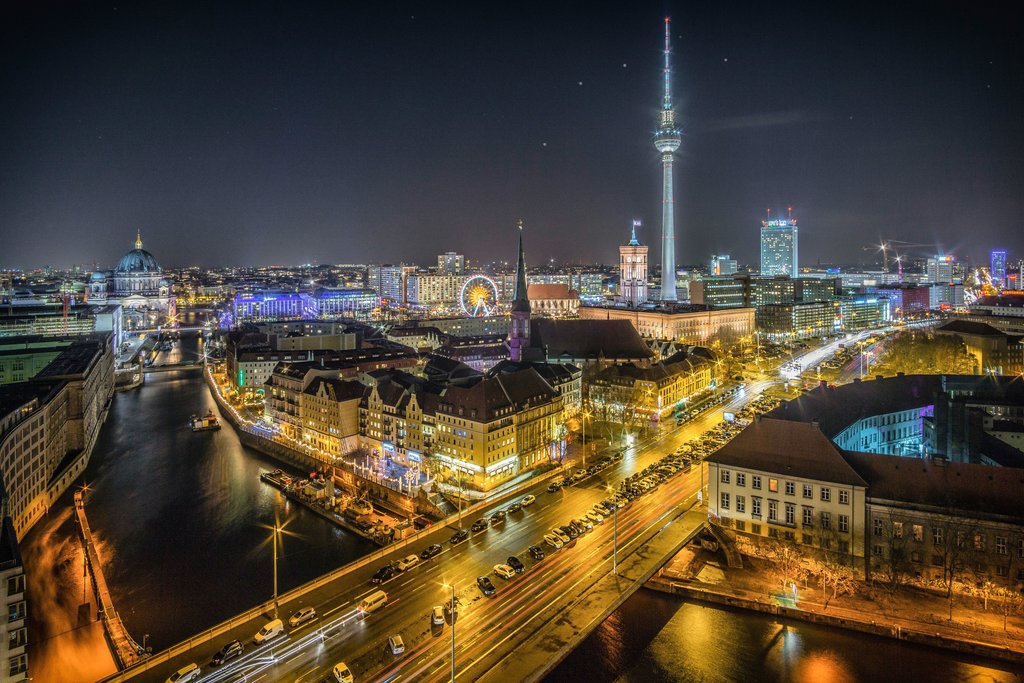 6. Leave Your Shoes out for Saint Nick
—————————————
Christmas comes early each year in Germany on Nikolaustag. On 5 December, children put their shoes outside the front door for Saint Nikolaus to leave a treat in. Traditionally, the day involved attending mass, but in modern culture the Feast of Saint Nikolaus has become a fresh excuse to party. Clubs across the city host all-night events to celebrate.
7. Eat and Drink at International Green Week
———————————————
The annual food and agriculture festival brings together 1,500 national and international producers. Explore stands of fruit and veg, dairy products and beer and wine. Talks and exhibitions, teach you about where food comes from, too. Catch the festival 17-26 January 2020.
8. Spot a Masterpiece at the Zeughausmesse
——————————————-
After you've seen the paintings at the East Side Gallery, head over to the Decorative Arts Fair for your fill of modern craft. Each year, 90 artists take part by invitation, and on 5-8 December you can catch talks with the creators of some pieces, too.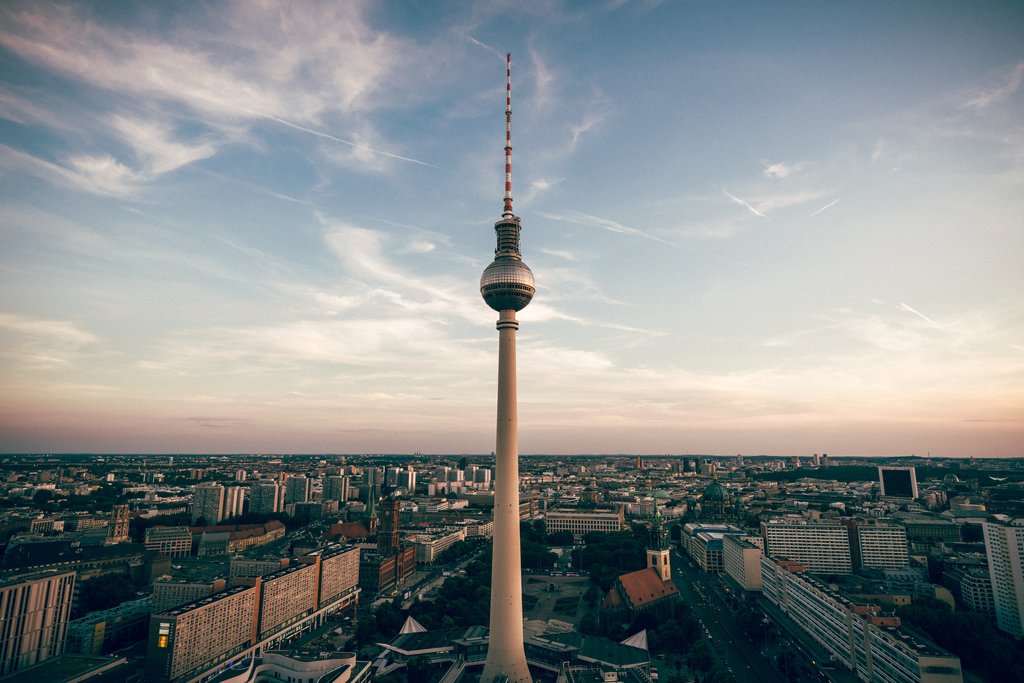 9. Catch a Screening at the Berlin International Film Festival
————————————————————–
The Berlinale is one of the Big Three, along with the Venice and Cannes Film Festivals. The 11-day celebration sees big-screen names as well as independent stars flock to the city for screenings of around 400 films. Watch an indie short, animation or blockbuster and catch industry events, talks and workshops on 28 January-1 March 2020.
10. Join a Talk at the Transmediale Festival
——————————————–
Explore the relationship between culture, politics and technology at this digital arts festival. Visual installations and live performances ask big questions, while talks hacktivism to social networking deliver answers. Catch the festival 28 January-1 March 2020.
### Plan Your Winter Trip to Berlin
Bratwurst, beer halls and the city's iconic wall await. Start planning your break in the German capital and search for Berlin hotels with Expedia."
More Articles With Christmas