Sometimes there's nothing better than travelling close to home! Thankfully there are plenty of beautiful spots to explore all over the United Kingdom, no matter where you're from or where you're visiting. Leeds is no exception; with dozens of worthy destinations nearby, it's difficult to choose where to go. Here are some of the best day trips from Leeds!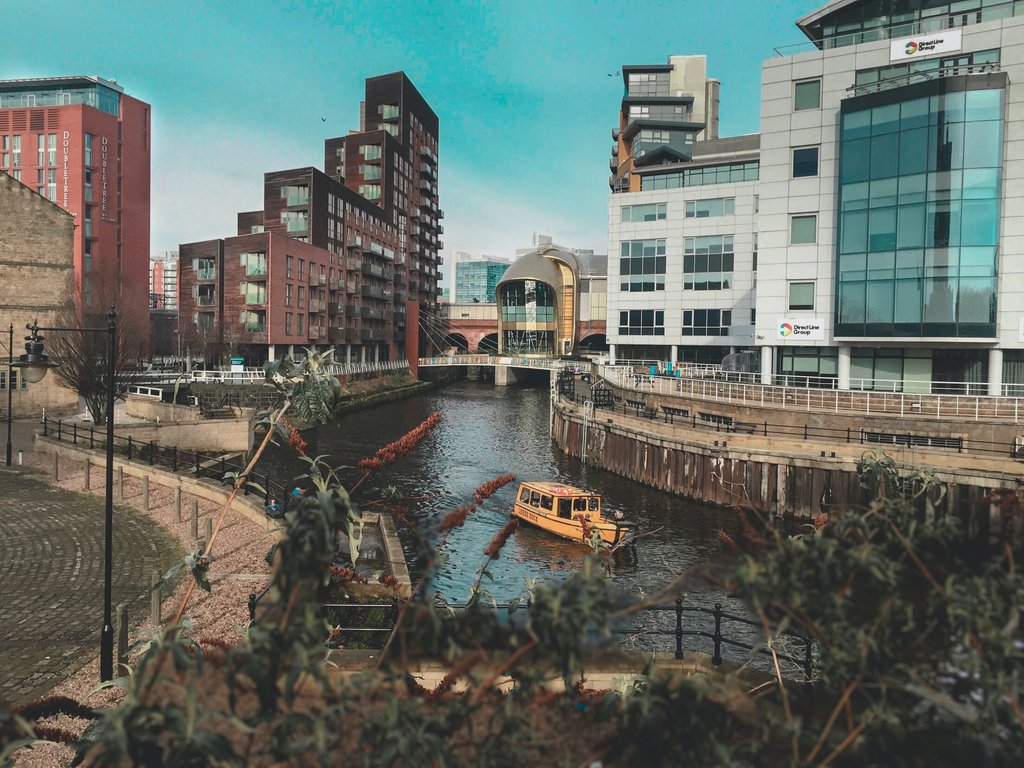 The Best Day Trips from Leeds
Bradford
Bradford is a stunning city with plenty to offer. With two UNESCO World Heritage sites and many interesting museums and galleries, you can easily spend a day in Bradford on a day trip from Leeds. With a mix of historic interest - think Little Germany where you can see Victorian architecture - and modern delights - think City Park, with a high tech water feature - there's something for everyone in Bradford.
How to get to Bradford from Leeds: approximately 20 minutes by train or by car.
Knaresborough
Trust us, you'll want to bring your camera on this day trip to Knaresborough! A gorgeous town, its known for its viaduct that runs across the river Nidd. With dozens of medieval streets to wander around in and a great central market, you can easily spend a day meandering around Knaresborough. History fans will want to check out the castle, too!
How to get to Knaresborough from Leeds: approximately one hour by train, 40 minutes by car.
Hull
A day trip to Hull from Leeds is especially great for those travelling with kids. Children will love The Deep, an incredible aquarium, and the Humber Bridge suspension bridge will certainly bring a smile to their face. If they need to run around a bit, check out William's Den, an activity centre housed in a barn that's one of a kind. Your kids might not be the only ones who love it!
How to get to Hull from Leeds: approximately one hour by train, 70 minutes by car.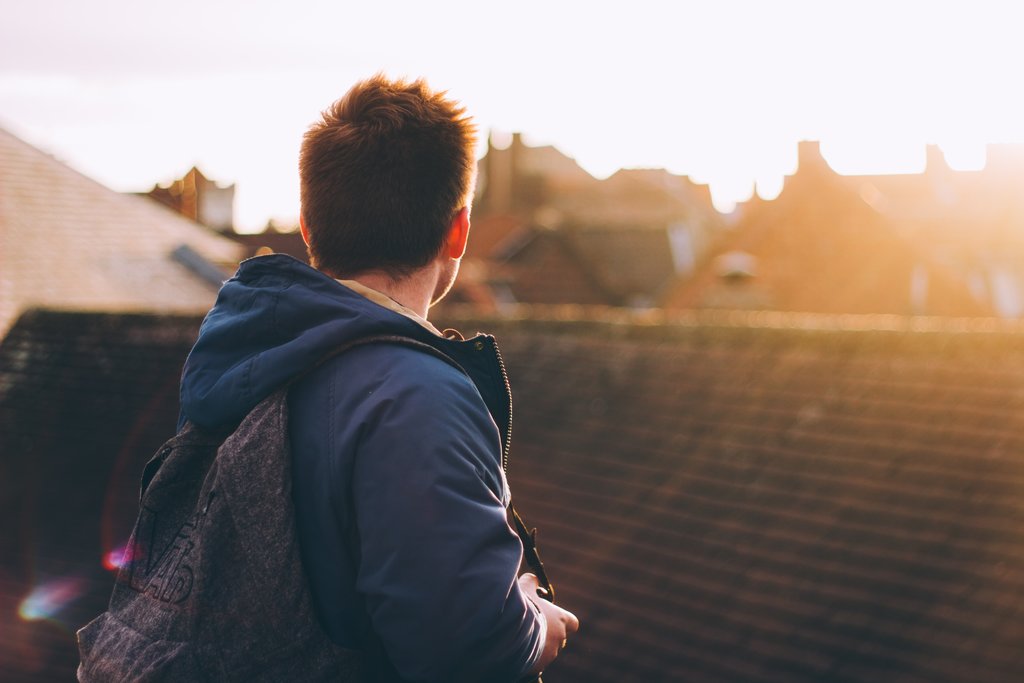 York
Often considered one of the most beautiful cities in England, historic York has more than enough to keep you busy on a day trip from Leeds. Make sure to visit the Shambles, one of the most picturesque streets in Britain, and spend a while walking along the York City Walls. Best of all, there are plenty of free things to do in York, making it a thrifty day trip!
How to get to York from Leeds: approximately 22 minutes by train, 40 minutes by car.
Harrogate
This charming city makes for an excellent day trip from Leeds as there are plenty of things to do in Harrogate. If you're after a bit of nature, head to the Yorkshire Dales National Park just west of the city. Shopping fans will want to explore the city's Montpellier Quarter, where you can browse many boutiques and spend an hour or two people-watching from a local café. Art lovers will want to visit Harrogate's Mercer Art Gallery. No matter what, a day trip to Harrogate won't disappoint!
How to get to Harrogate from Leeds: approximately 35 minutes by train, 30 minutes by car.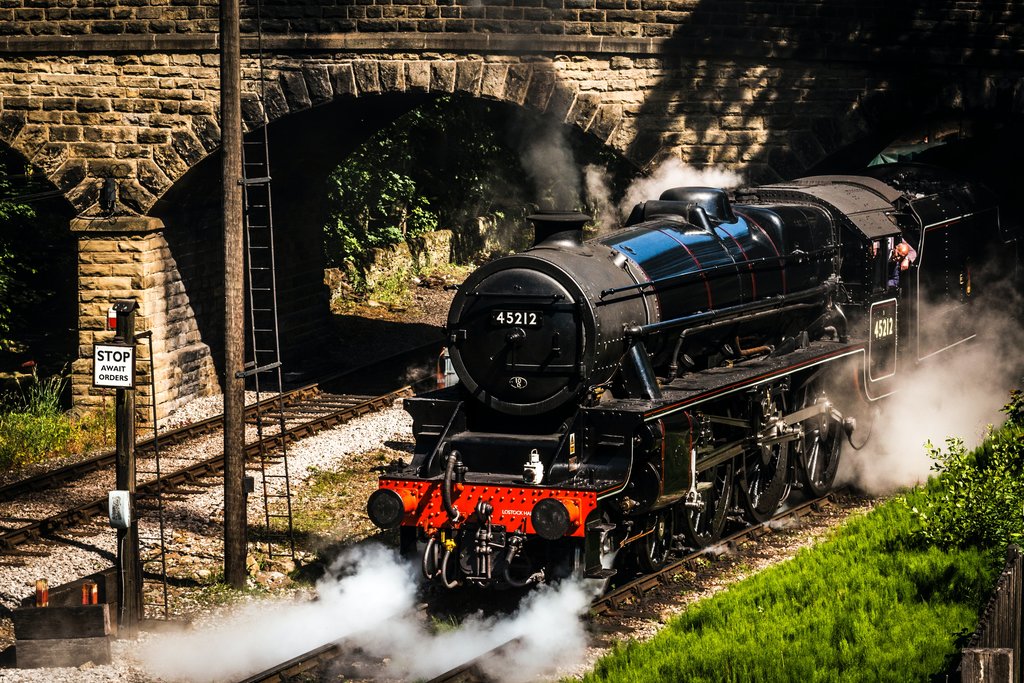 Haworth
Haworth is a must-visit for any literature fans! Head to this quaint village to see the landscape that inspired the Bronte sisters; make sure to take a walk or two around the surrounding moorland to see if it encourages you to pick up a pen yourself. The Bronte Parsonage Museum is definitely worth a visit as well. Haworth is also becoming known as a fantastic spot to check out local businesses, including galleries, pubs, and boutiques.
How to get to Haworth from Leeds: approximately 40 minutes by car. If travelling by train, head to Keighley (25 minutes) and then take the Keighley Worth Valley Railway steam train for an experience you'll never forget.
Scarborough
Although this beach destination is slightly further than some of the others on this list, it's well worth the travel time! Build sand castles on Scarborough Beach or check out Scarborough Castle. If neither of those things appeal to you, don't worry... there are plenty of other things to do in Scarborough to keep you occupied, including walking the clifftops, visiting the Sea Life Centre, or listening to a concert at Scarborough Spa!
How to get to Scarborough from Leeds: approximately 75 minutes by train, 90 minutes by car.
Those are just a few of our favourite day trips from Leeds! Check out Explore by Expedia for more travel inspiration, or read about the best things to do in Leeds.