By Expedia Team, on May 14, 2021
Top travel tips from Jake Graf: a couples guide to London
Just because international travel is still heavily restricted, that doesn't mean you still can't experience the joys of exploration and discovery. Like many travellers, my wife and my overseas trips were cancelled last year, so, we began to explore our own backyard, which quickly revealed how little I, a born and bred Londoner, had seen of London's 'tourist attractions'.
And so, began a fortnight of (local) travel, discovery, and adventure, that would truly open my eyes to the city in which I was born. Below is my ultimate couples guide to exploring London, including where to go, eat and what to do.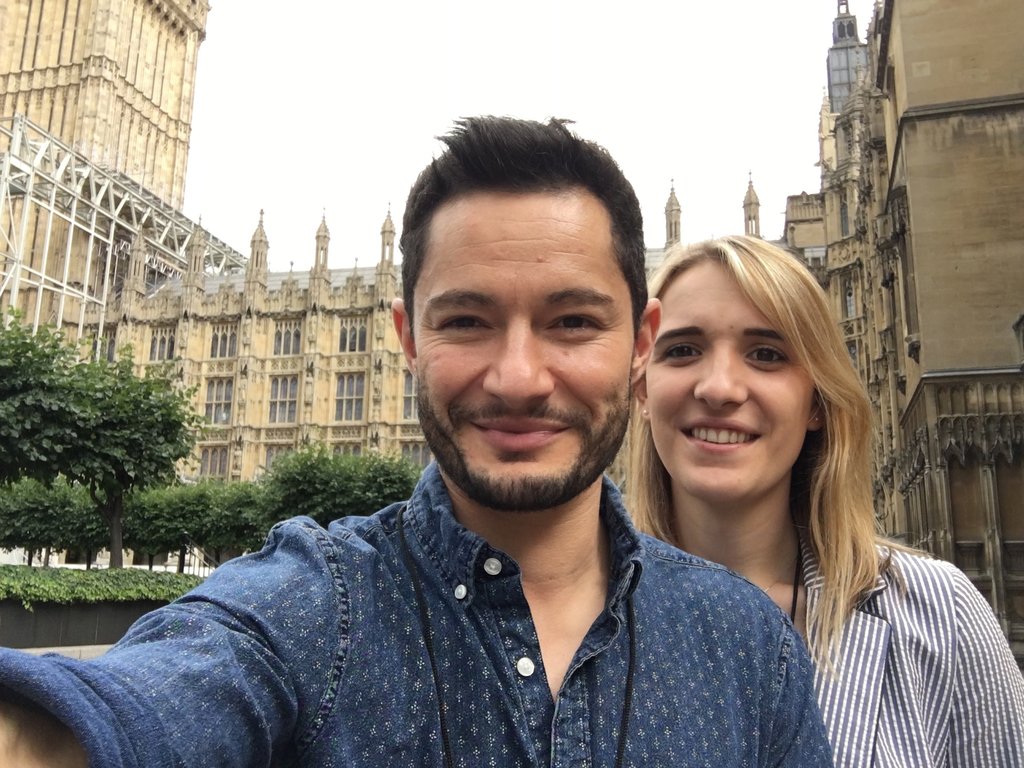 Start your mornings right
In true holiday tradition, start with brunch, which is always a good place to begin when discovering a new place. Historically a US tradition, London is now quite the city for brunches, from wild bottomless Peruvian brunches in Mayfair, to more traditional eggs and bacon at the various fab cafes and restaurants of Clapham, Soho and Hoxton.
One of our favourite spots and visited several times at some of its different London locations, was The Breakfast Club. Smashed avocado on sourdough with extra sausage for me became a staple.
Explore the greenery of London
The beauty of London's parks is many are free to access, working perfectly for spontaneity. Richmond park was truly stunning, set near the river in West London, Richmond is a beautiful part of the city. It's leafy, green and has a real 'village' vibe, and it also has some great restaurants and bars.
If you can, grab a bike and cycle through the park, if you're lucky you'll find some herds of deer, tame after years of human visitors. They were perfectly happy to allow us to take some stunning photos with the sun-drenched park and trees dating back many hundreds of years.
Another gem in West London is the Kew Royal Horticultural Gardens, one of the few gardens for which we had to buy tickets for. The diversity of the flora is hard to imagine in the heart of London. There were huge greenhouses filled with plants from every rainforest and green space in the world. It has different areas for all the varying weather conditions across the globe, whole 'forests' of aged pines, and even a tree top walkway for those who like to see things from above. For those with younger children, there's a huge playground and indoor 'plant house' for your little ones to enjoy and learn about.
Hyde Park is another vast and stunning park to explore, set in the middle of many of London's most famous spots, including Kensington and Buckingham Palaces to Notting Hill Gate and Knightsbridge. For a big city, London has almost interminable green space, and all of it easily accessible via public transport.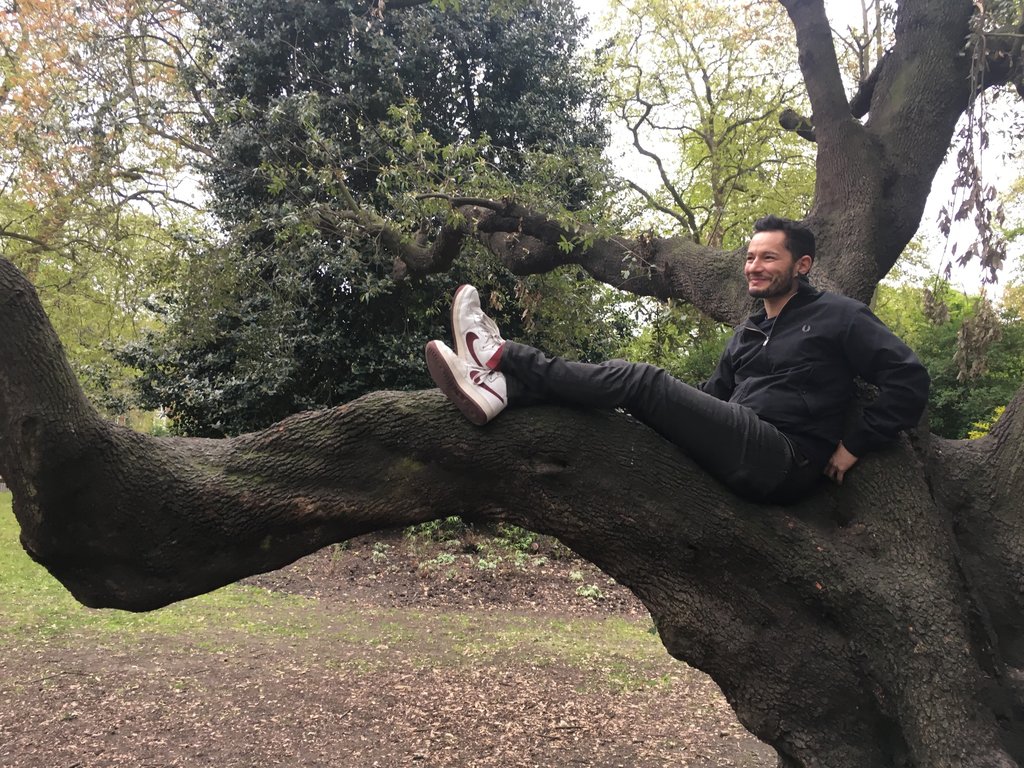 Evening adventures
With theatres now opening again with reinvigorated cast members, it gave us the opportunity to indulge in one of my wife's biggest passions – musicals! Go for the matinee performances, allowing for cheaper tickets and keeping the evening free to enjoy the nightlife.
Or, indulge in a historic pub tour, there are several wonderful tours you can book online, but we chose to make our own way. We discovered countless drinking holes where Shakespeare used to sip his pints, including The George in Southwark, and were able to fully immerse ourselves in London's history while enjoying a beer and some equally British fish and chips. In London, you are rarely more than a hundred feet away from a pub, and most are friendly, fun, and reasonably priced.
Soho is another great area to finish the night, with hundreds of restaurants offering a range of cuisines and great bar hopping choices. As one of the city's LGBTQ hotspots, you will find many gay and queer bars here, and drag queens running from venue to venue for their various bingo hosting gigs or cabaret performances.
The cultural side of London
Make your way to the Southbank, a part of the Thames River and you will find the British Film Institute. It's the perfect place for an afternoon screening of some of the hottest new films, and even some more highbrow international offerings. Their riverside restaurant is also a buzzing and vibrant location for great food and even better people watching. Along the river there is also a historic, graffiti covered skater park, with some great eateries.
Travellers will also find The Royal Festival Hall, which has a widely unknown roof terrace which is free to access and features breath-taking views up and down the Thames River. Overlook the Houses of Parliament, Big Ben, London Bridge and views of London for several miles. The Southbank is also lovely in the evening, with many of the buildings lit up, the area truly comes alive.
Another great spot is South Kensington, where I went to school, and which is also home to the world-famous Natural History Museum. A free attraction, where you can spend all hours learning all about the plants and animals that make up our history. It is situated right next to the Science Museum, more to the taste of my wife who is an electronic engineer and loves figuring out the machinations and workings of things.
If you walk up Exhibition Road, you will find yourself at Hyde Park and next to the Royal Albert Hall, another one of London's oldest and most well-known structures. Within central London, so much is in close proximity that a day spent wandering will fly by.
Explore London from the water
Visit the boat ponds in Regent's Park and Kensington Gardens and hire a rowing boat, it's the perfect way to spend a quiet moment away from the busy London streets. For those who enjoy being out on the open waves, there are also several guided barge and boat tours of the Thames, where you can see much of London from the safety of the deck. Most also have a cafe on board if you need a tea or coffee for the chillier days.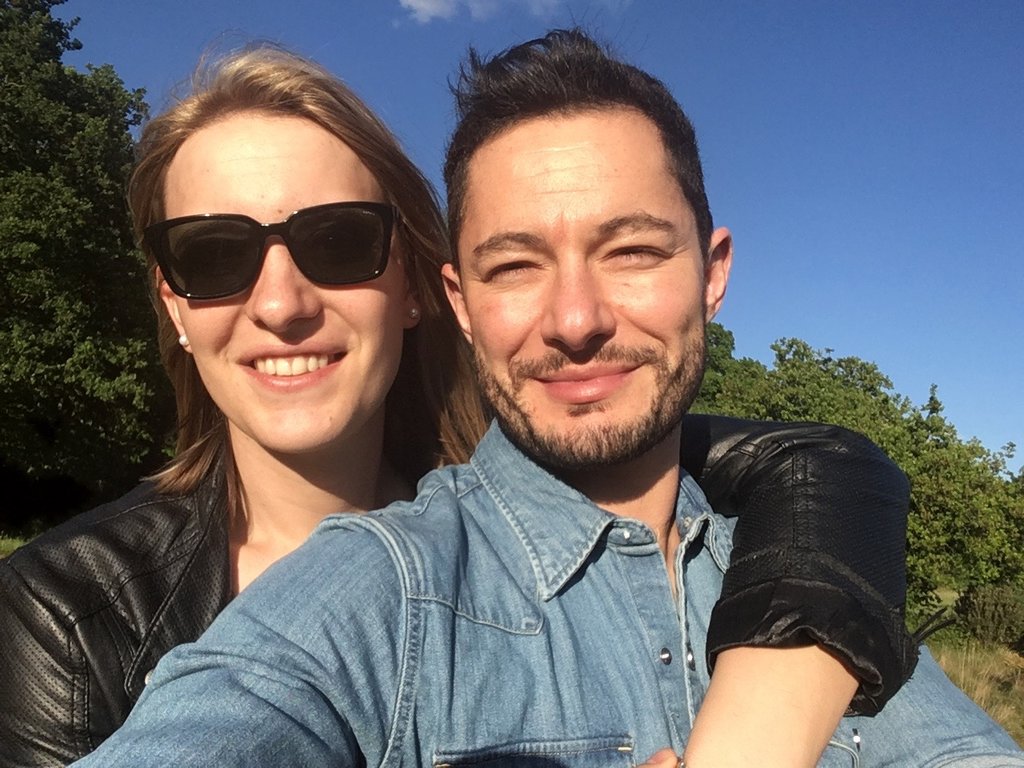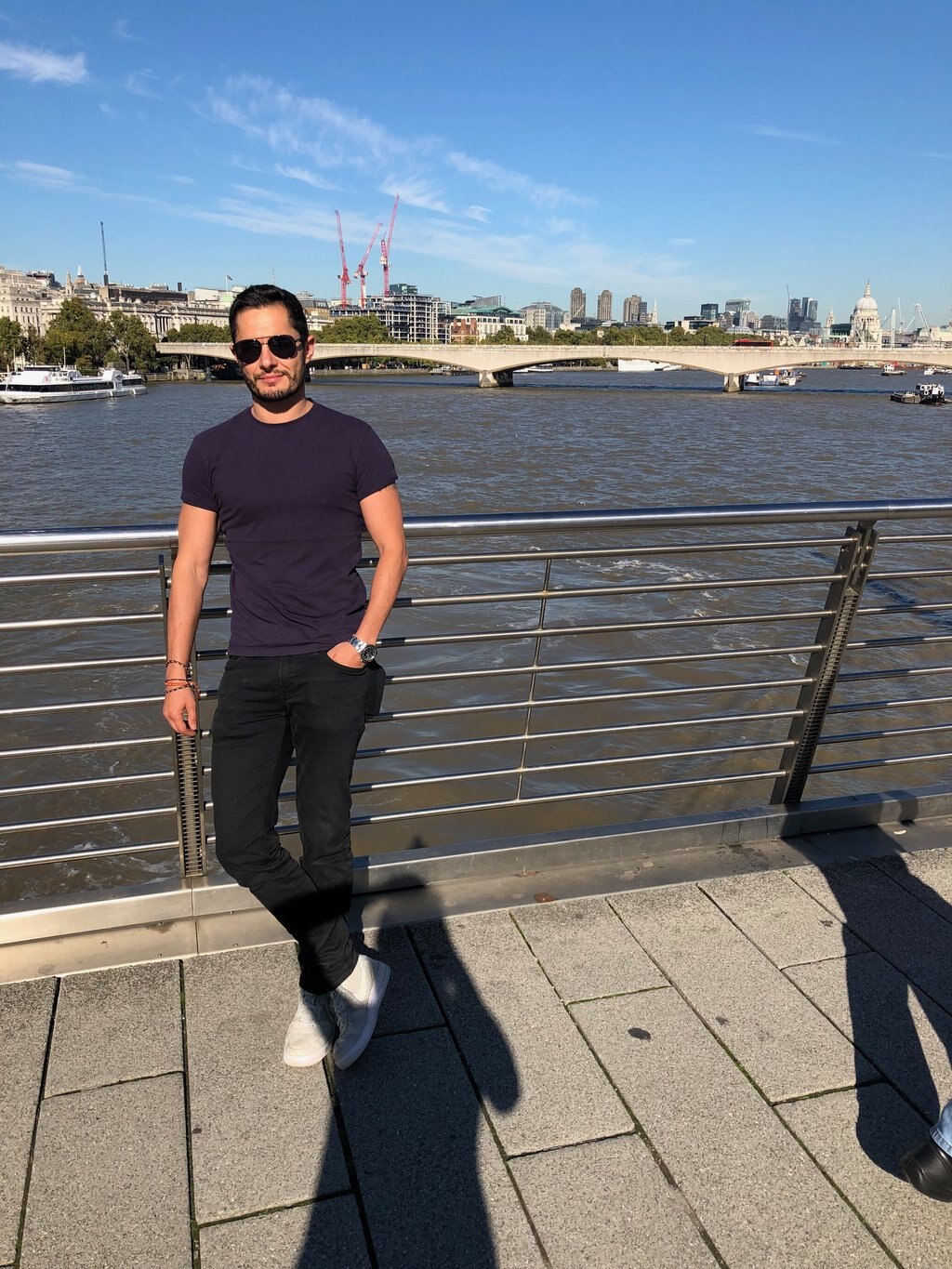 Shop till you drop
For many travellers coming to London, shopping is one of the main reasons, whether that be clothes on Oxford Street, antiques in Portobello Road or simply marvelling at the extravagances of Harrod's superstore. Hannah and I were overjoyed to take a break from online shopping and step into a shop in person.
In London, there really is something for everyone, and we even popped up via the Tube to Camden Market where Hannah bought some rock t-shirts for herself and our one year old. Like mother, like daughter!
Top tips for conquering London
Despite doing as much as we possibly could over several weeks, we were slightly dependent on childcare and the kindness of grandparents, but we barely scratched the surface of all that London has to offer. Here are some tips when exploring London:
– Buy an Oyster card upfront for easy, contactless travel
– If you're on a budget, take a sandwich or similar with you to eat on the go
– Don't be afraid to ask for directions, most Londoners are happy to help.
– Download the Uber app, it will save you a fortune compared to black taxi cabs.
There truly is an endless variety of attractions, sights, and history to absorb, and much more than we could ever do in our fabulous city.
About the author
Jake Graf is an international multi award winning director, writer and actor based in London known for his roles in 'The Danish Girl', 'Colette', and 'Headspace'. As one of the most visible transgender men in the UK, Graf speaks on LGBTQ issues across news and social media with his wife, Captain Hannah Winterbourne, a transgender woman. Jake was listed in OUT Magazine's OUT100 List, The Independent's Rainbow List, The Independent's Pride Power List and The Guardian's LGBT Power List. Follow Jake's on Instagram at @jake_graf5 or at https://www.jakegraf.com/"
More Articles With City break