By Expedia Team, on May 14, 2021
Top travel tips from Olivia Purvis: The ultimate whatever-the-weather London staycation guide
Going on holiday or taking a break doesn't have to mean jumping on a plane, downloading boarding passes or even venturing too far from familiar postcodes. It can be anything from driving 20 minutes to the next town, or even packing an overnight bag which means you'll be home in time for tea the next day.
Sometimes comfort is cosy and sticking to where you know can often mean discovering new sides to the places you love the most. The joy (and luxury) of living in London is there is already so much on my doorstep. With the last year having been spent largely indoors, there's a fair bit of catching up and rekindling with some familiar (and newly discovered) places.
However, this is the UK. And as wonderful, varied and diverse as the landscapes and cities are, if there's one thing that's consistent: it's the weather.
So, here I present my whatever-the-weather London staycation guide. Whether it's a scorching 20 degrees heatwave (ahem), or a more typical drizzly weekend in Blighty, there is so much to soak up. Plus, with Expedia's plethora of flexible and refundable options (using their clever 'free cancellation' and 'book now, pay later' filters) – you don't have to worry about the unpredictable either.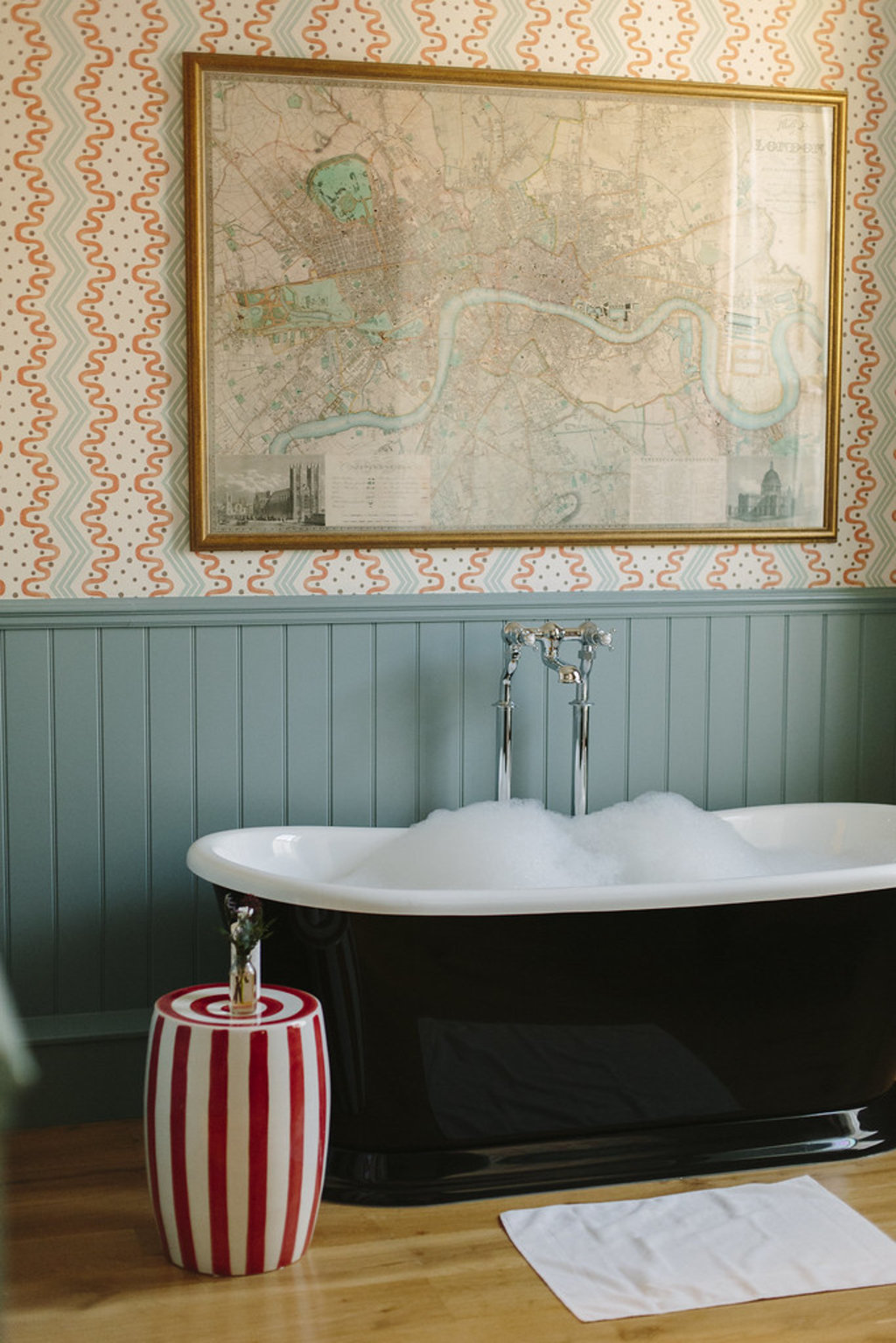 Start the day with breakfast
The most important meal of the day! London is bursting with breakfast and brunch options, so whether you're an oat milk flat white and granola on-the-go kind of person, or sit down leisurely full English, you don't have to go far for the best of both.
Come Rain: One of the best places for a leisurely breakfast that always makes me feel incredibly fancy is at the beautiful Berners Tavern– oozing old school cosiness and walls adorned with the most beautiful artwork, it's the perfect spot to shelter from the rain. A stone's throw from Oxford Circus and Soho, their breakfast menu offers everything from a mouth-watering full English, to their homemade granola which is one of my favourites. If you fancy something more informal, Regency Cafe near Victoria is also a complete failsafe classic. It's the perfect place for a builders brew and some people watching as the rain drizzles down.
Come Sunshine: For a sunny start to the day, head to Notting Hill (or Kings Cross) and grab an outside table at Aussie favourite Granger & Co. (definitely book in advance if you can)! Both branches are brilliant and offer great mooching options for afterwards. Grab the coconut loaf cake to go, and if you're West head along to Portobello Road and Westbourne Grove for some class-act window shopping. If you're around Kings Cross, mosey along to Coal Drops Yard (and along the canals) for a lovely post-dining walk.
And onto lunch
Come Rain: Whether you're craving a homemade soup or a gooey and mouth-watering cheese toastie (which are ultimate rainy-day lunches in my opinion), Pophams Bakery will have you covered. Plus, it's very close by to Violet too, for some lunch-desserts in the shape of their fluffy bakes and just-baked-cookies.
Come Sunshine: Nothing beats a picnic in London when the sun is shining and one of my favourite places to stock up on grazing favourites is Panzer's Deli. Either go to town with one of their hampers or pick up some fresh smoked salmon bagels and head over to Regents Park or Primrose Hill, both of which are super close for an afternoon in nature. Paul Rothe & Son is another great spot to pick up a sandwich to takeaway, and not too far from Hyde Park where you can head to the Serpentine for lunch with the swans, and a boat too if you fancy!
Important afternoon treat p**it-stops*
Exploring is thirsty work, so if you're in need of an emergency afternoon cake and cuppa (*raises hand), here are a few all-weather places to add to your little black book
More Articles With City break