With its Victorian promenade, numerous fish and chip shops and nostalgic penny arcades, Scarborough is up there on the list of quintessential British seaside towns. With two sweeping beaches parted by a rugged, castle-topped headland, it's the perfect location for a coastal break.
Scarborough's North Bay and South Bay offer different experiences, so read on for an in-depth guide.
South Bay
Head to South Bay for a traditional day by the seaside. The promenade, stretching above the beach, is teeming with fish and chip shops and penny arcades, while, on the sand, donkey rides and Punch and Judy shows add to the nostalgia. With the grand Victorian Spa Theatre at one side and the boats bobbing in the West Pier marina at the other, it's a postcard-perfect setting.
South Bay is a popular choice for a family day out thanks to its ideal location (it's sheltered from the headland). The soft sand is perfect for sunbathing on and building sandcastles. If you'd prefer to get out on the water, South Bay offers good conditions for beginner surfers thanks to the soft swells. There's opportunity for windsurfing and sailing, too.
Boat trips out to sea or around the harbour depart from the West Pier. Catch a ride on a Pirate Ship or a tour with the Pleasure Steamer's Regal Lady, which runs 11am-2.30pm, seven days a week within season, taking you the span of the South and North Bays.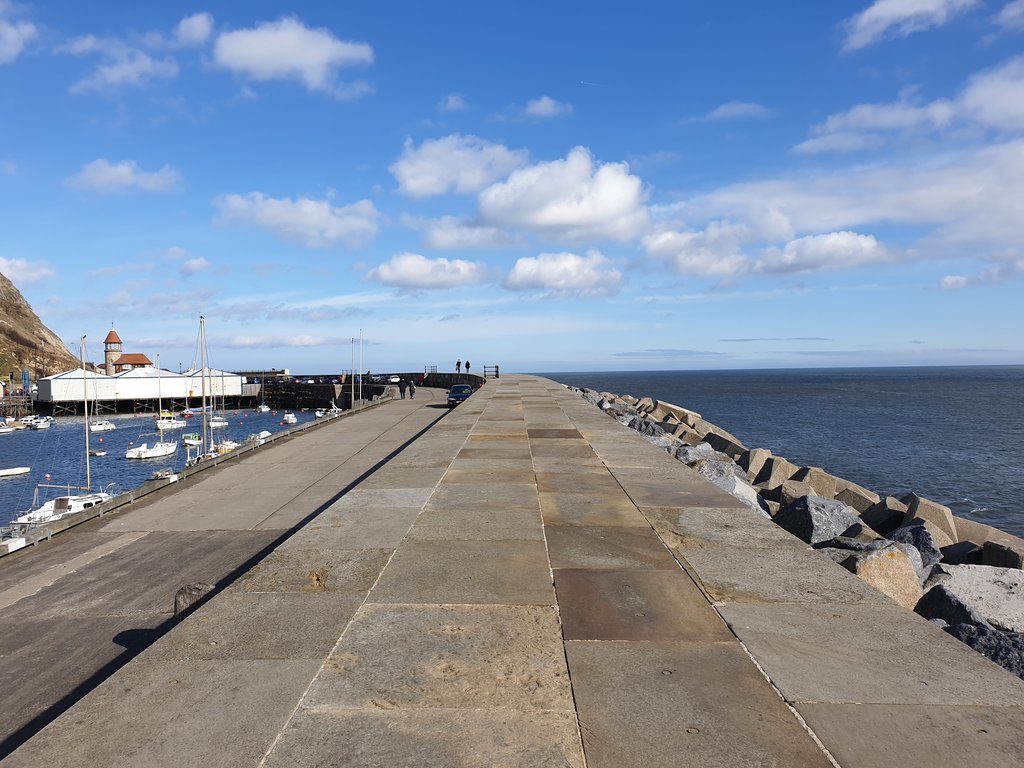 Getting There
South Bay is just under a 10-minute drive from Scarborough Railway Station. Follow the brown signs for South Bay to the beach. If you're arriving by train, you can walk to the beach in around 11 or so minutes.
You can walk from North Bay to South Bay in around 20 minutes. Alternatively, you can take the number 109 open-top bus from the Spa (an entertainment venue, in case you're wondering).
Parking
South Bay has ample parking, both at the West Pier and the South Bay Underground Car Park. The car park is open 8am-7pm daily. On days when the Spa has events, the car park stays open later, however, it can be crowded, so it's worth checking ahead of time.
Facilities
South Bay has excellent facilities, including public toilets and showers for washing after a dip in the sea. There's a first aid point and lost child centre too. Disabled facilities include a lift to the promenade from the beach.
You can travel light and hire a deck chair and windbreaker at South Bay. Remember to bring change with you as it's cash only.
Swimming
The waters at South Bay are safe for swimming in and an RNLI lifeguard is on duty throughout the day during the summer season.
A Note on Dogs
Unfortunately, Dogs are currently banned from South Bay beach.
North Bay
A little more rugged, North Bay is backed by grassy hillside and rocky cliffs. It's located a little bit further from the town centre than South Bay, meaning it's usually quieter, even during the busy holiday season.
The wide expanse of sand makes it accessible even during high tide. Do note that some rockier areas of the beach can become isolated by the tide, so be aware at all times. Low tide reveals rock pools, where you can spot crustaceans and starfish.
Like South Bay, North Bay is a soft sand beach and ideal for sunbathing and sandcastles. The water is also perfect for surfers and the best time to get out is at mid tide. If you're a beginner, head to Dexter's Surf Shop, just on the esplanade, for board hire and lessons.
Candy-coloured chalets line the top of the beach. These can be hired for the day or longer. Each one comes with deck chairs, a sink and a kettle, so you can enjoy your own space on the beach with a hot cup of tea. On the esplanade above the sand, The Watermark Café sells hot and cold beverages and snacks, too.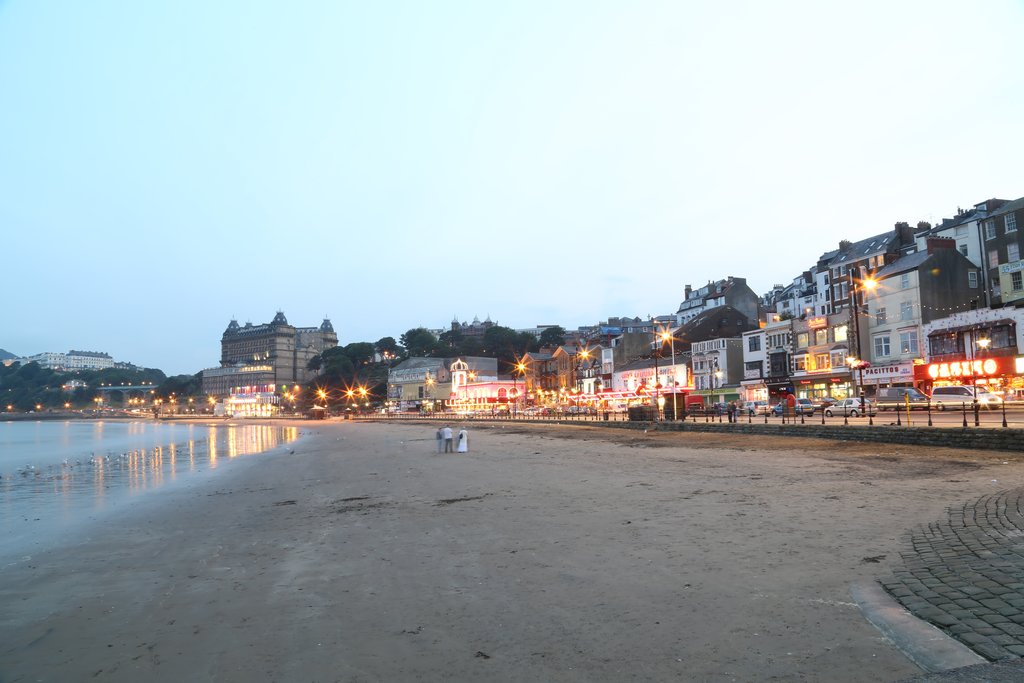 Getting There
North Bay is a six-minute drive from Scarborough Railway Station. If you're arriving by train, take bus number 8 or 777 to reach the beach in around 13 minutes.
Parking
There's paid public parking along the main road on the headland, where you can take steps down to the beach.
Facilities
North Bay has all of the facilities you need for a day by the sea, including toilets, a first aid point and lost child centre. You'll find cafés and restaurants up on the esplanade, along with crazy golf and other family friendly activities.
Swimming
North Bay beach has Blue Flag awarded waters, which are looked over by an RNLI lifeguard throughout the day during the summer season.
A Note on Dogs
Dogs are allowed on the south side of the beach. The beach also has dog bins and a dog walking area.
Plan Your Scarborough Trip
Ready to build sand castles and paddle by the shore? Book your seaside escape and find Scarborough hotels with Expedia.