By Expedia Team, on March 19, 2020
The Best Dog-Friendly Things to Do in Brighton
"Brighton is a popular seaside destination with beautiful beaches and charming seaside attractions, many of which allow pets. You can spend time playing in the sand, exploring the town and much more to give your dog an enjoyable experience. If you're travelling with your dog, take a look at the top dog-friendly things to do in Brighton for a fun-filled holiday.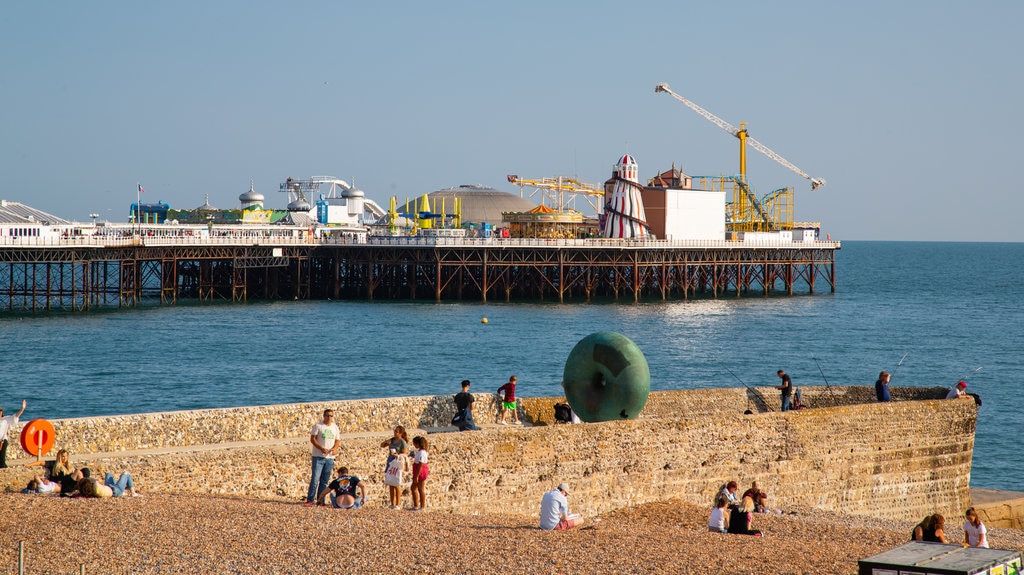 Brighton Beach
One of Brighton's biggest draws is the shoreline and the rugged, sandy beaches. Many of Brighton's beaches are dog-friendly and give you a chance to enjoy some time running and playing with your dog in the sand. Most of Brighton's beaches allow dogs between Oct. 1 and April 1, and some allow dogs year-round. Be sure to pay attention to the signs indicating which areas allow dogs, and keep your dog on a leash at all times.
Let loose at the dog park
——————————–
If you want to let your dog run and socialise with other dogs, you can visit Withdean Park. The enclosed dog park offers a fenced-off pet area that's maintained by the local dog-walking community, so you'll have a great opportunity to allow your dog to play with other dogs and run off some energy. If your dog doesn't get along with other dogs or you need more space to let your pet run, you can hire a fenced dog field for a few hours.
Brighton's top destinations for sightseeing, dining and shopping include The Lanes and the North Laine, which are home to many eateries, cafes and shops that you can explore. Many of the establishments in these areas are dog-friendly, so you won't have to leave your pet behind during your trip. You can visit cafes, art galleries, studios and restaurants in the area to experience the seaside culture of Brighton with your dog.
Stroll along a historic railway
————————————–
Dating back to 1883, Volk's Electric Railway is the oldest running electric railway in the world and runs along the seafront from Brighton Palace Pier to Black Rock. The long railway not only offers stunning views of the waterfront, but it's also a dog-friendly attraction for some scenic fun and relaxation with your pet. There's a visitors centre in Aquarium Station at Brighton Palace Pier with an exhibition about the railway along with hats and clothing you can try on.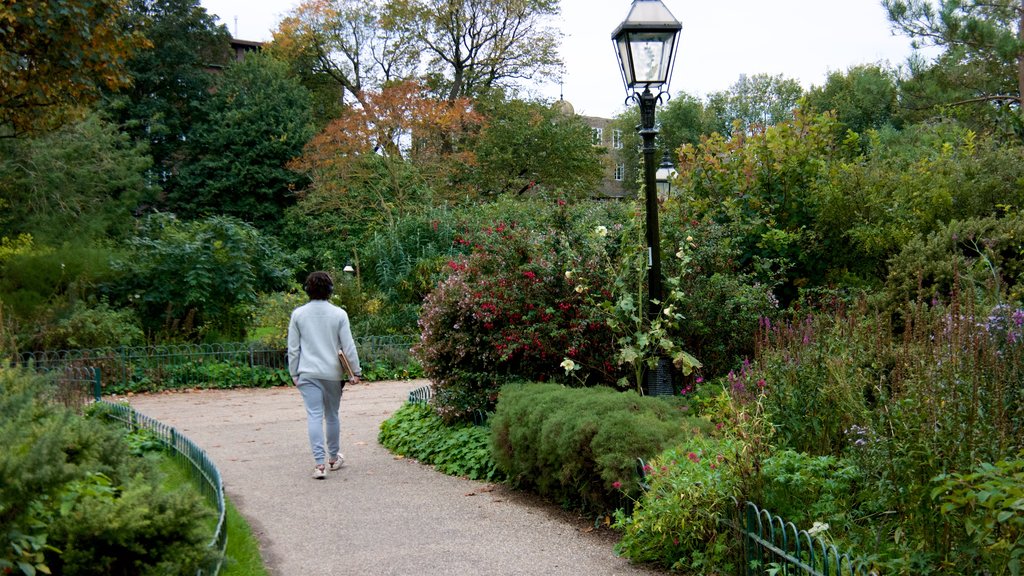 Pathway at BrightonnRoyal Pavilion
Enjoy a picnic in a garden
———————————
The Royal Pavilion is one of the top attractions in Brighton and boasts a gorgeous Indian-inspired design with exotic touches. The Royal Pavilion itself doesn't allow pets, other than service animals, but you can visit the adjacent Royal Pavilion Garden and enjoy a picnic with the palace as your backdrop. You could also take some time to run and play with your dog on the grassy lawn. Just be sure to keep your dog on a leash while you're in the garden.
Hike the coastal pathway
——————————-
Walking and hiking are popular in Brighton, and you can find plenty of walking trails and coastal pathways that are dog-friendly, allowing you to enjoy some time outdoors enjoying the scenery and nature. The Undercliff Walk is one of the most popular coastal walks for pet owners. It stretches from Brighton Marina to Saltdean and offers spectacular views of the white cliffs along with beach access for a quick swim or run on the sand.
Many of Brighton's museums allow pets, so you don't have to miss out on the experience or leave your pet at your hotel. The Brighton Fishing Museum is one of the most fascinating museums in the city and allows dogs to come along, and you can learn about the history and traditions of fishing in Brighton with the rich variety of displays and artefacts on seafront life. The Brighton Fishing Museum is free to visit as well, so it's great for a budget-friendly trip.
Plan your dog-friendly holiday
————————————-
Having your dog on your trip is a great way to experience a new city and give your pet a little adventure. With so many things to do in Brighton with your dog, you can plan an exciting itinerary for your next trip. When it comes time to book, find more fun things to do in Brighton and take a look at pet-friendly Brighton hotels to make the most of the experience!"