By Expedia Team, on September 26, 2019
Explore Essentials: Things to Do in Lanzarote
"Think Lanzarote and you'll probably imagine a relaxing beach holiday – and certainly it's a great choice for a sunny getaway, with lots of sandy beaches and outdoor activities to try. But this arid, volcanic Canary Island can be more than just a fly and flop destination if you want it to be. Lanzarote also has a wild desert interior, lava caves, quirky architecture and historic towns waiting to be explored. Here are the best things to do in Lanzarote.
Hike Up a Volcano in Timanfaya National Park
——————————————–
Known locally as the 'Mountains of Fire', Timanfaya National Park is made up of a volcanic range that continued to erupt into the 1700s. The park is still geologically active and allows for hiking over lava flows and past old volcanic cones.
Taking a guided hike of Timanfaya is one of the most popular things to do in Lanzarote, as the guides will usually show you active lava fields by tossing hot water into them. Finish the day off with a meal cooked by volcanically-heated grills at El Diablo Restaurant at the top.
Book it: Timanfaya, the Green Lagoon and La Geria Tour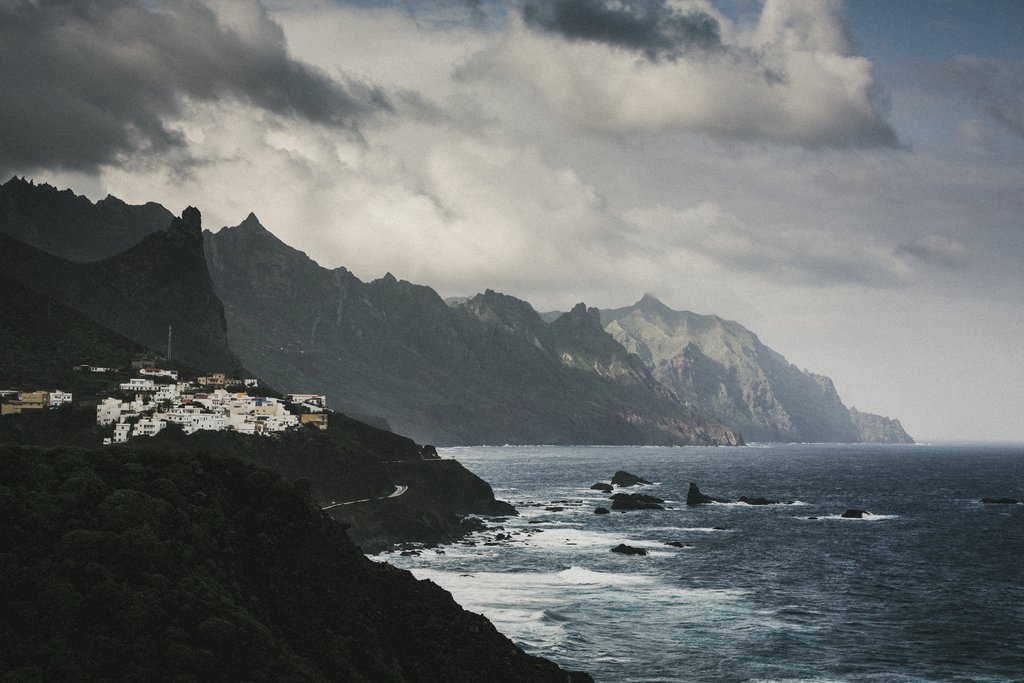 Take In Sea Views at Mirador del Rio
——————————————-
Lanzarote-born artist César Manrique left his stamp all over the island, including the Mirador del Rio. Built in 1974, this is an architectural viewpoint with a glassed-in observation area rising 475 metres above the Batería del Río escarpment.
Manrique's clever design combines modern architectural elements and sculptures with the natural world. The deck structure seems to flow seamlessly into the lava-rock cliff, and from here a panoramic view looks over to the island of La Graciosa.
Explore the Cueva de los Verdes Lava Tubes
————————————————-
The lava tubes at Cueva de los Verdes form one of Lanzarote's most popular natural attractions. The tubes were created 3,000 years ago when a lava flow cooled into a crust and then emptied to create a cave system beneath. In some places, the roofs of the tubes collapsed, forming individual caverns known as jameos.
Altogether, Cueva de los Verdes contains nearly four miles (6km) of caverns and caves, of which a section called the Tunnel of Atlantis flows underneath the sea. The caves and caverns are lit up with colourful lighting, and one of the largest caverns doubles as a concert hall for classical music.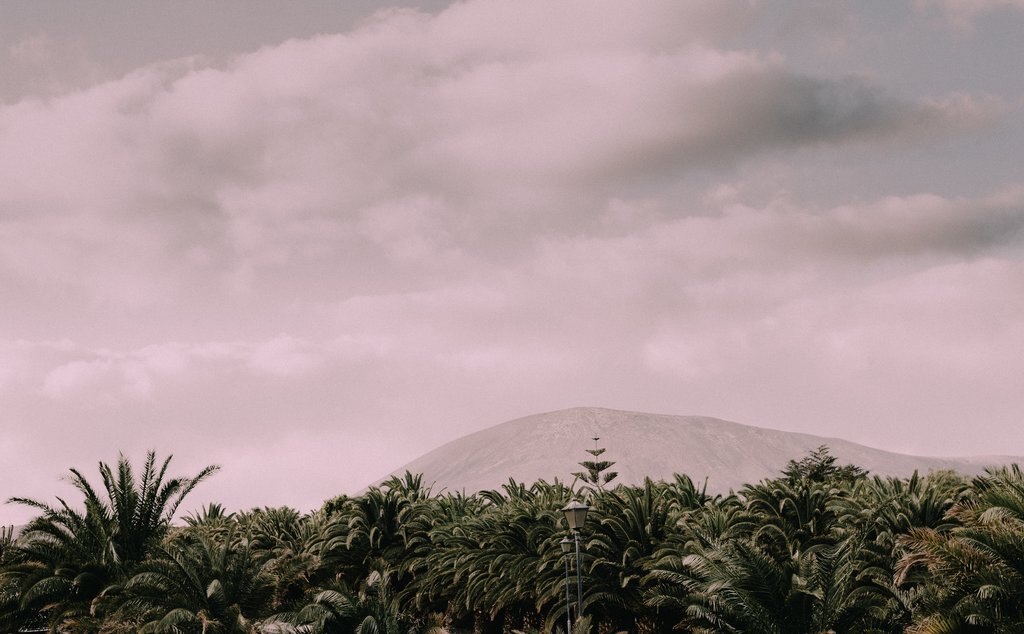 Drive to the Hilltop Village of Haría
——————————————–
The village of Haría sits at the north end of Lanzarote. A town of around 1,100 people, it's a peaceful place filled with whitewashed homes and palm trees. One legend says that a palm tree grows every time a baby girl is born here.
Lanzarote artist Manrique lived in Haría and his former home is now a museum, the Casa Museo. However, it's the drive up to Haría along a wild, switchbacking road that will get your blood pumping – it might also leave you wondering how pirates managed to sack the village in the 16th century.
Shop at the Sunday Market in Teguise
——————————————-
Teguise is one of the oldest towns in the Canary Islands, and was Lanzarote's capital until 1852 (when it moved to Arrecife). The town itself is an incredibly well-preserved collection of low-rise, whitewashed buildings set on cobbled streets, and is a pleasure to wander around.
If you come on a Sunday, Teguise is full of activity, as some 400 stalls transform into the Teguise Market. It's the perfect place to pick up a unique souvenir – many of the traders are local artisans selling handcrafted jewellery, figurines and locally produced cheese and wine.
Book it: Teguise Sunday Market Guided Tour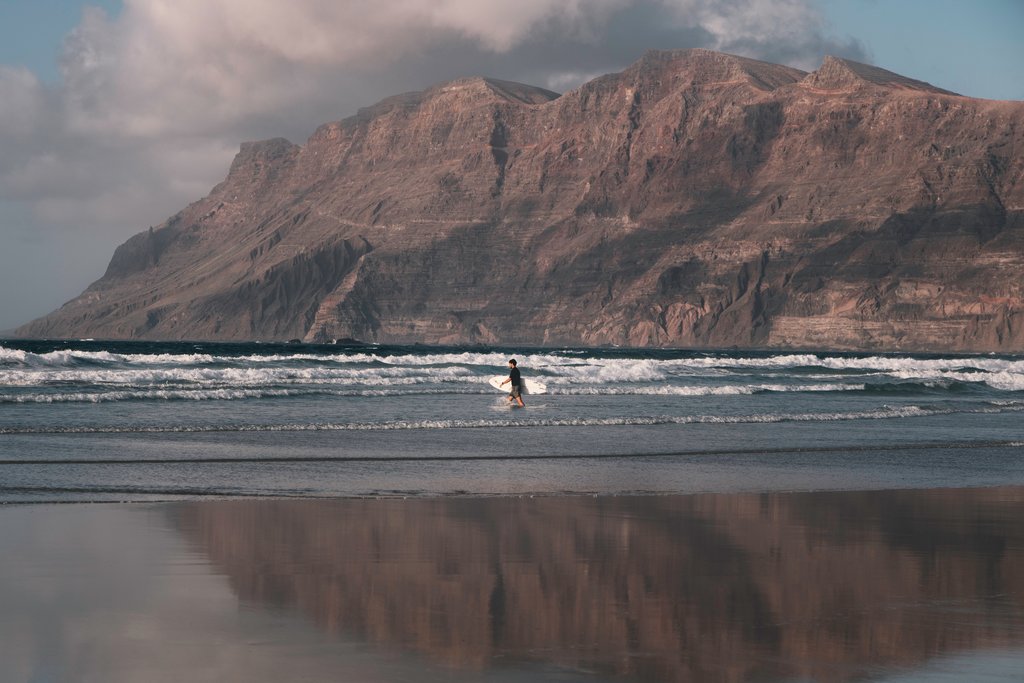 Go Sunbathing at Papagayo Beach
————————————–
It's not hard to find a patch of sand on Lanzarote – the island has more than 100 beaches. The best are located on the south part of the island, where the waters are calm and shimmering blue. Papagayo Beach is situated in Los Ajaches Natural Monument and forms a perfect arc of sand sheltered from the wind.
There's a small bar on the cliff above the beach, which makes for a nice place to have a sundowner. This is a remote beach – there are no sun loungers or facilities here – but the water is particularly calm and good for swimming.
Book it: Atlantic Adventure Papagayo Beach
Have a Night Out in Puerto del Carmen
——————————————–
Lanzarote is known for being a little calmer than some of its party-hard neighbouring islands, but there's plenty of nightlife in Lanzarote to make the evenings fun. The beach-resort town Puerto del Carmen on the south coast is the epicentre of Lanzarote's clubbing scene. The main concentration of clubs, lounges and beach bars is on the strip of Avenida de las Playas, which runs next to Puerto del Carmen's main beach, Playa Grande.
Find somewhere to stay by checking out our hotels in Lanzarote."