By Expedia Team, on December 11, 2019
11 Reasons to Visit Brighton in Winter
"The beaches and seaside villages of Brighton draw a lot of travellers in the warm summer months, but the city has a special enchantment in the winter season. Even when the weather is cold, wet and rainy, there are still plenty of fun things to do. Here are 11 reasons to visit Brighton in winter.
1. Fewer crowds and cheaper travel
—————————————–
Brighton tends to get busy during the warm spring and summer months, which makes it more difficult to see the attractions you want and find a reasonable accommodation. In the winter season, however, you can get great deals on hotels and there are fewer people, so you can see any of the top attractions you want without long queues.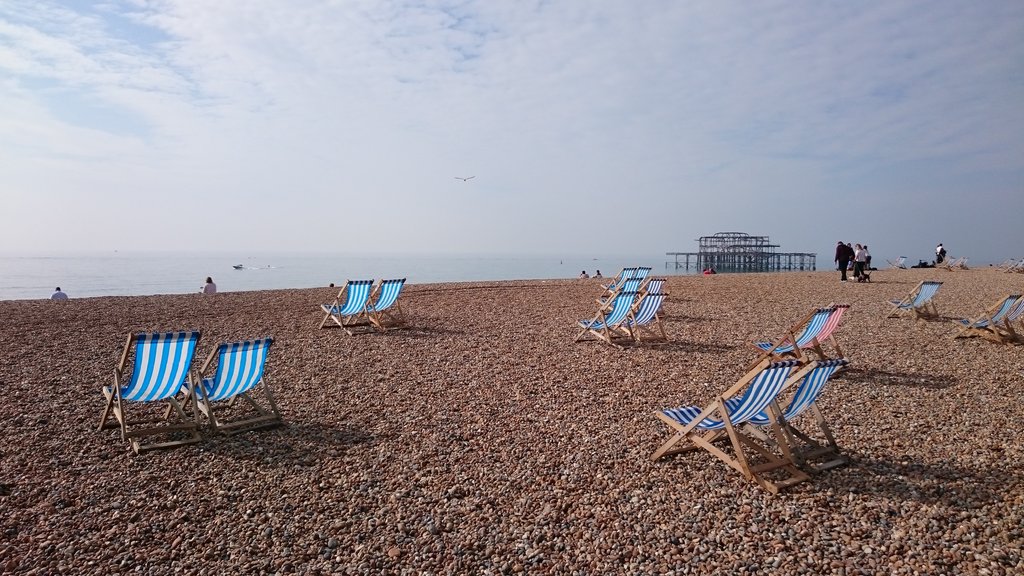 2. Beautiful winter beach scenery
—————————————-
There's no question that the sea is one of the biggest draws of Brighton, but it's just as magical in winter. Even on a chilly day, you can dress warm and stroll along the seafront to see the beautiful winter landscape or visit a cafe or restaurant with waterfront views to sip coffee while you gaze out into the water.
3. Excellent shopping
—————————-
The Brighton Lanes are home to hundreds of independent shops, restaurant and cafes, ranging from vintage goods to designer offerings. There's really something for everyone, and when you visit in winter, you can escape the cold and spend hours perusing the great seasonal deals. Be sure to stop in a cafe along the way to warm up with some coffee.
4. Skating at the Royal Pavilion
—————————————
The Royal Pavilion is one of the most beautiful buildings in Brighton, especially with its blend of Asian and traditional architecture. The interior is just as lavish as the exterior, complete with ornate rooms that you can see on a tour. In winter, the Royal Pavilion adds to the fun with the ice skating rink, which is great family entertainment with gorgeous scenery.
5. Films at the Duke of York Picture House
————————————————-
The Duke of York is one of the United Kingdom's oldest purpose-built cinemas. It opened in 1910 and is still in operation through the Picture House network. The interior is spectacular and provides great scenery to screen classic films, and it's a great way to get out of the cold and enjoy a relaxing afternoon or evening.
6. Touring the Brighton Museum and Art Gallery
—————————————————–
When it's cold and wet outside, there's no better way to escape the chilly air and rain than by visiting a museum. The Brighton Museum and Art Gallery is a fascinating museum with thousands of displays and exhibits in its collection, so you could spend most of your day learning all about history and culture. Some of the museum's highlights include fine art, 20th-century design, fashion archives and Brighton historical displays.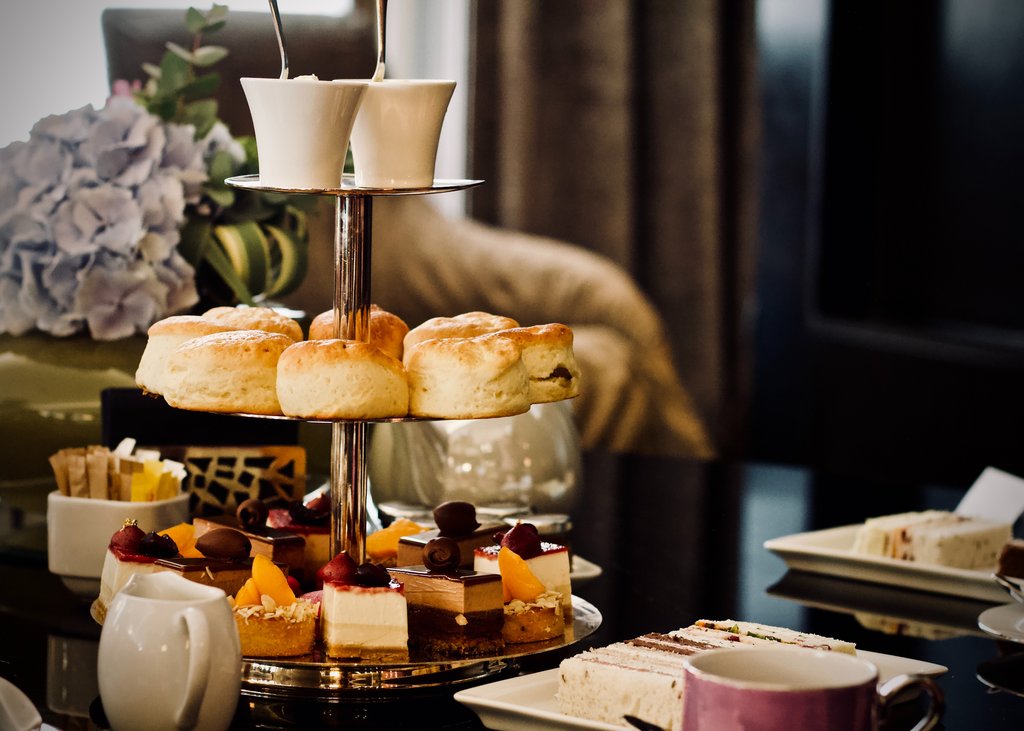 7. Enjoying a cosy afternoon tea
—————————————
If you want to warm up after a day of sightseeing throughout the city, stop in one of Brighton's charming tea rooms for afternoon tea. You can find an array of tea rooms in the city that range from quaint and traditional to quirky and fun, giving you a chance to relax and take in the culture.
8. Seeing local street art
———————————
The quiet winter streets are perfect for strolling through the city to see art, murals and graffiti. There are numerous murals along Kensington Street, but you can find hidden gems just about everywhere if you take the time to look.
Brighton has plenty of farmers markets and Christmas markets all over the city selling everything from produce and gourmet foods to jewellery and handicrafts. Though the markets can still be busy in the cold winter months, you can spend more time exploring what the stalls have to offer and asking the vendors about their goods.
10. Exploring South Downs National Park
———————————————-
South Downs National Park is a stunning parkland that can get pretty crowded in the peak tourist season. In addition to being able to hike without a ton of people, the winter brings a calm and quiet to the park that's completely relaxing. You can take easy strolls or more challenging hikes to enjoy the scenery, and best of all, you may even encounter some winter wildlife roaming the land, since there are fewer people.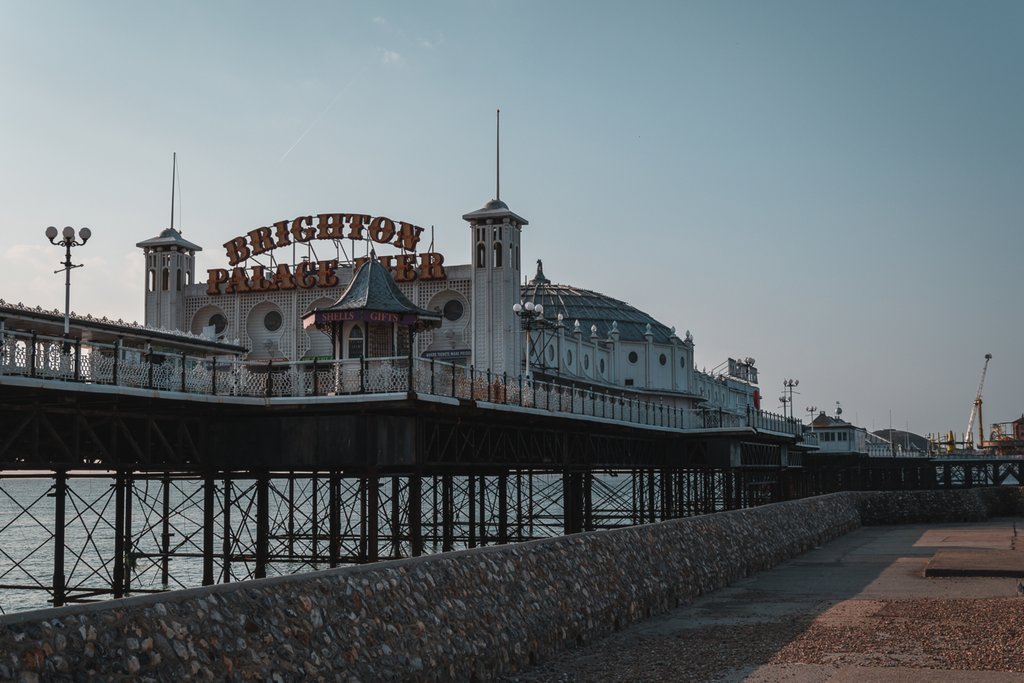 11. Winter city tours
—————————-
Taking a guided tour is a great way to get acquainted with a new city. In winter, a guided tour of Brighton brings smaller crowds and more intimate experience with the guide to hear interesting historical facts and anecdotes about the city's history.
Ready to plan your trip?
——————————-
Brighton is a delightful destination any time of year, but if you're planning a winter retreat, take a look at deals on Expedia. You can find deals on Brighton hotels to save on your trip and make the most of your time in the city!"