As the official travel partner of the UEFA Champions League, we've journeyed to the homes of the clubs through to the last 16 to give you the lowdown on the hotspots for your next away trip. In this article we head to Barcelona, home of FC Barcelona.
__***Go and see your favourite team in action at the UEFA Champions League matches across Europe and travel like a champion with Expedia._ _Check out our travel deals!***__

The striking modernist architecture of Antoni Gaudí may be the face of Barcelona, dominating some of its most famous buildings. But football is the city's beating heart, worn proudly on its sleeve (usually attached to a team strip).
This beguiling Spanish city is home to two teams in Spain's first division, La Liga: globally famous FC Barcelona and the less well-known (but passionately supported) second team RCD Espanyol. Whether you're a fervent fan of one of the clubs or just love football full stop, it is tough to beat Barcelona as a city break destination for lovers of the beautiful game.
From peeking behind the scenes at one of the world's biggest and most buzzing football stadiums to pre-match tapas and post-match celebrations, discover the best things to see and do in the capital of Spain's Catalonia region, on and off the pitch.
Meet the teams: FC Barcelona and RCD EspanyolFC Barcelona
Five-times UEFA Champions League winners, FC Barcelona (nicknamed 'Barça') are true giants on the pitch, feared by rivals and beloved by fans. With 25 La Liga titles to its name, the club's dominance would be almost boring if it wasn't for Real Madrid CF, perhaps its main rival.
As you'd expect for a club of this pedigree, the roll-call of famous former players is illustrious: Pep Guardiola, Xavi, Ronaldinho, Neymar, Rivaldo, Diego Maradona, Romario da Souza are among the household names to wear the blue and red kit.
FUN FACT
The club was formed in 1899, after an advert was posted for players to join the city's first football club.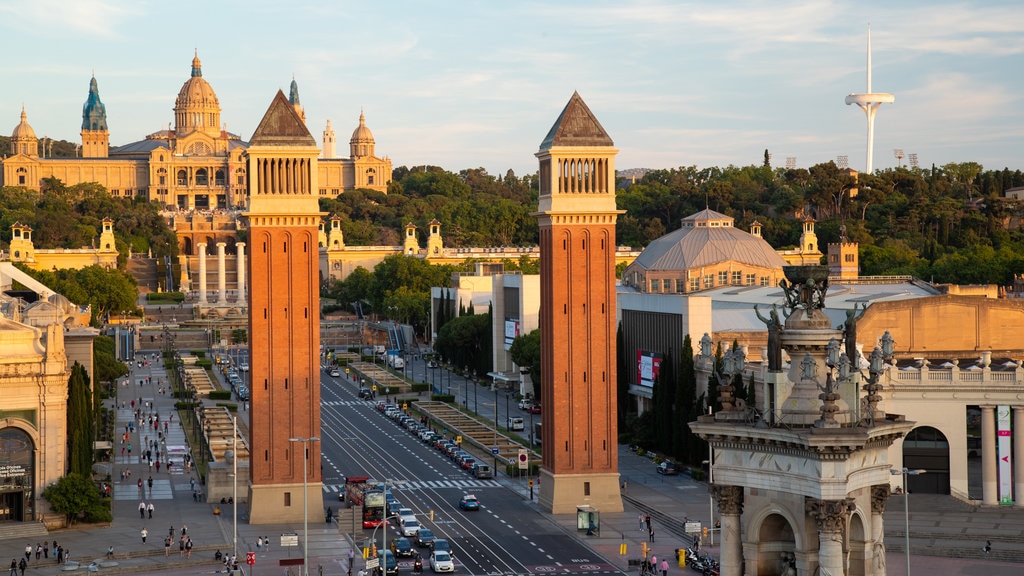 Image Credit: Tourism Media
RCD Espanyol
It may be overshadowed by its home rivals but Barcelona's second team, RCD Espanyol, competes in La Liga and is known for particularly passionate, loyal fans. Top names to have previously worn the blue-and-white strip include Ricardo Zamora, László Kubala, N'Kono and Alfredo di Stefano - often regarded as one of the world's best ever players.
Located in the suburb of Cornellà de Llobregat, RCDE Stadium has 40,500 seats, which tend to be filled by mostly local - and generally loud - supporters. Some argue that the atmosphere beats that of FC Barcelona's home games. True or not, tickets are usually easier to buy on the day, so it's a great option if you've missed out on a bigger match, or just want to immerse yourself further in Barcelona's football culture.
FUN FACT
FC Barcelona may have the better-stocked coffers but RCD Espanyol was historically the football club of the rich, and politically conservative, elite.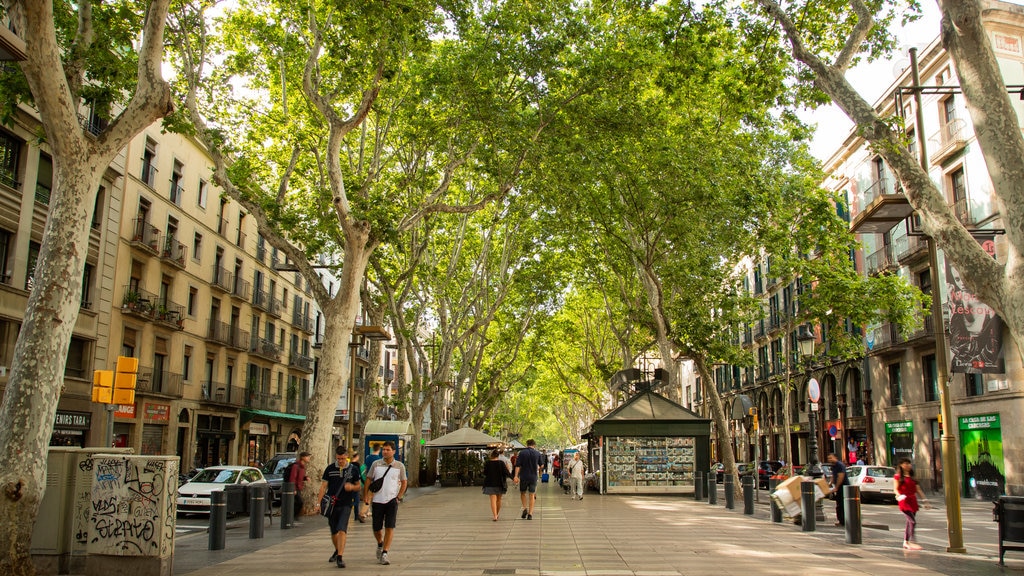 Image Credit: Tourism Media
Visiting Barcelona's football stadium: Camp NouCamp Nou - Les Corts district
Even those who don't live and breathe football will be impressed by Camp Nou, FC Barcelona's home since 1957. With a seating capacity of just under 100,000, it's the largest stadium in Europe and the third largest in the world.
The most-anticipated matches sell out fast, and fixtures can change up to two weeks in advance due to TV scheduling. If you manage to get a seat, get there early - not just because, at a stadium this huge, it might take some time to battle through the crowds. The air is alive with pre-game excitement, building up to a crescendo by the time the players jog onto the pitch. You'll want to be there for the duration.
If you can, choose a seat behind the goal area. This is where the diehard local fans tend to sit and, while the views might not be quite so panoramic as the higher-perched stands, the atmosphere is arguably much more thrilling.
It's a huge attraction even when there isn't a match on, with popular guided tours through the huge, roofless structure. You can walk through players' dressing room and tunnel and take a seat on the team bench before checking out the silverware in the museum. Tours also include the Virtual Experience where, seated in the stands, you can relive some of the club's biggest most exciting goals (and near misses) through virtual reality glasses.
Getting there
If you want to rent a car in Barcelona, it's a 20-minute drive from the airport and half an hour from the centre. Or take the Metro blue line to Collblanc, around a 10-minute stroll from the stadium.
Where to eat and what to do in Les Corts
Les Corts is a financial hub but, when there's a game on, the most serious business takes place on the pitch. Barcelona hotels and restaurants that are usually filled with people having lunch meetings become lively pre- and post-match hangouts. For a pre-match bite on the hoof, head to shopping complex L'illa Diagonal, home to a few takeaway places and cafés. Or just wander around and take your pick of tiny, cosy tapas bars - many of which will be showing the match, in case you haven't managed to get a stadium ticket.
1. L'illa Diagonal, Avinguda Diagonal, 557, 08029 Barcelona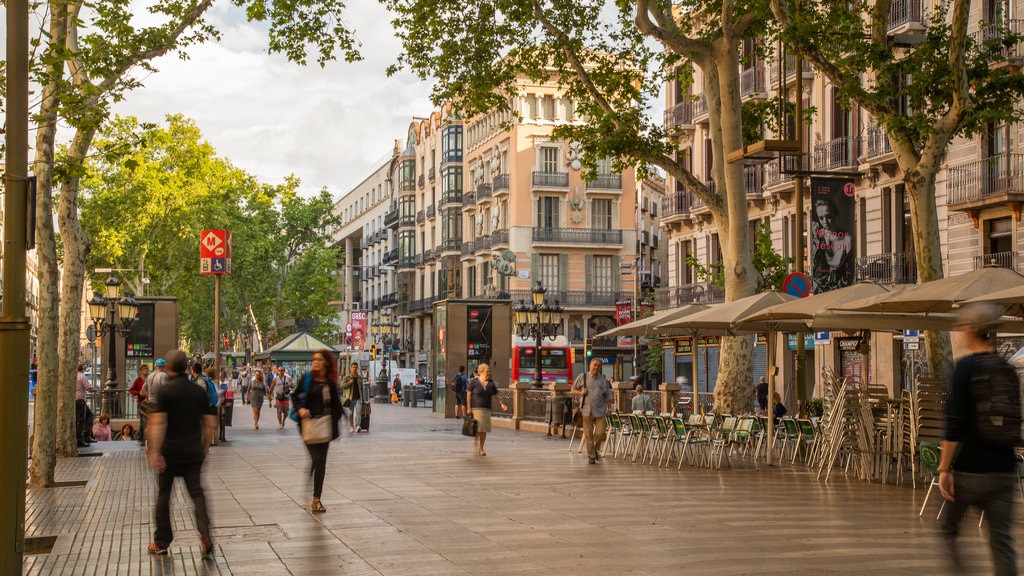 Image Credit: Tourism Media
Partying in Barcelona after the match
Celebrating after the match: La Rambla's fountain
One of the most enduring, and endearing, traditions among FC Barcelona fans is all about a small, ornate fountain on La Rambla. Fans have been gathering around Font de Canaletes, which is topped by a lamppost, to celebrate their team's victory since the 1930s - match results were posted outside the local newspaper office that was located here.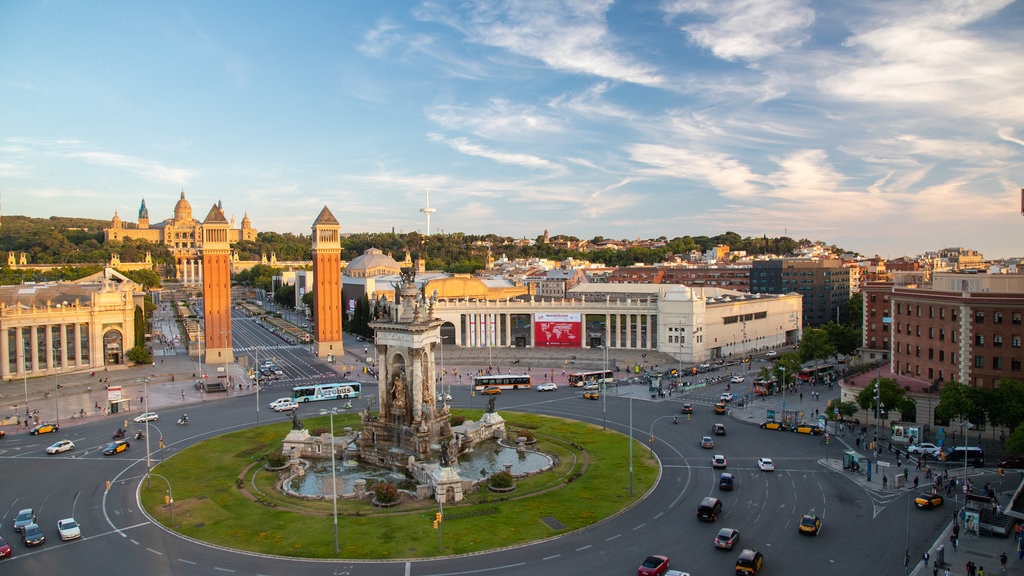 Image Credit: Tourism Media
Going out in Barcelona
When FC Barcelona is playing, you'll be hard pushed to find a bar that isn't showing the game. Just listen for the cheers and follow your ears. And many of the bars, particularly those by Camp Nou or along the Plaça d'Espanya, a 15-minute walk away, are just as buzzing as the stadium, if not more so.
Historic Eixample, home to some of Gaudí's most famous buildings including Casa Milà, is a half-hour walk and has plenty of tucked-away cellar bars. Barri Gòtic, the Gothic Quarter, in the heart of town, is equally charming, with cavernous cocktail bars and jazz clubs.
Fancy getting all dressed up with somewhere to go? Plush nightclub Razzmatazz is the place to be seen (and, if you're lucky, to see some of the Barça players).
Razzmatazz, Carrer dels Almogàvers, 122, 08018 Barcelona
Practical information
You can fly to Barcelona from several UK airports. It's around 2.5 hours from London or Manchester, and three hours from Edinburgh. Check out the rooms with a view in the city's stunning rooftop hotels
Ready to hit La Rambla and soak up Barcelona's passion for football? From boulevards flanked by unique architecture to tiny cellar bars and glitzy nightclubs, the Catalan capital is unbeatable for a weekend getaway.
Want to find out even more about visiting Barcelona? Check out Expedia's travel survival guide to Barcelona, or read the Gaudi guide to Barcelona!