Like skiers, mountain bikers have some very specific needs when it comes to hotel choice. It isn't just a case of being close to good trails (though that goes a long way). Does the hotel offer bike hire or storage? Is there a maintenance shop nearby? And - critical, this - does it have a good bar and spa for that essential post-ride recovery? Our panel of adventure bloggers have some great tips, ranging from an ecolodge in Vietnam to a Canadian microbrewery with its own inn. Saddle up...
Our panel
---
Green Lotus Hotel, China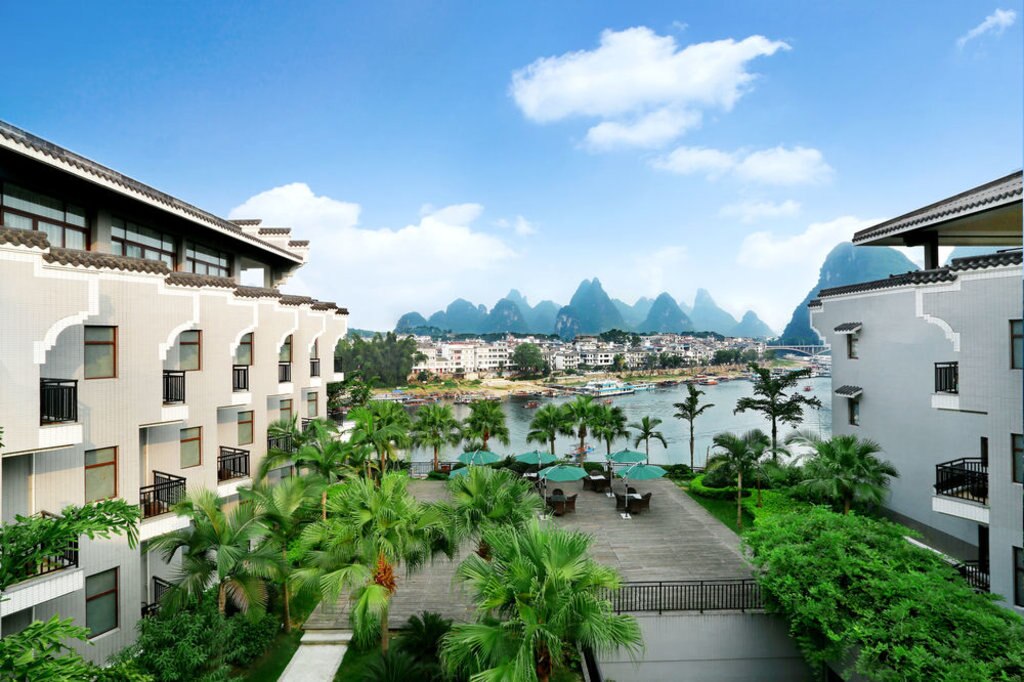 Chosen by: Hannah from That Adventurer
"Yangshuo in China's Guilin province is an adventurers' paradise. There is so much fun to have outdoors! The Green Lotus Hotel is super close to the biking trails leading out of the town and some rooms have incredible mountain views.
"When I visited last year we hired mountain bikes - very old ones, but they worked! - and spent a couple of days exploring the countryside around Yangshuo which is unlike anything I'd ever seen before. There are loads of bike shops in Yangshuo, and you should definitely make time for a bike ride along the Yulong River."
If you want to see more hotels in Guilin, visit our Guilin hotel guide page.
---
Howe Sound Inn & Brewing Company, BC, Canada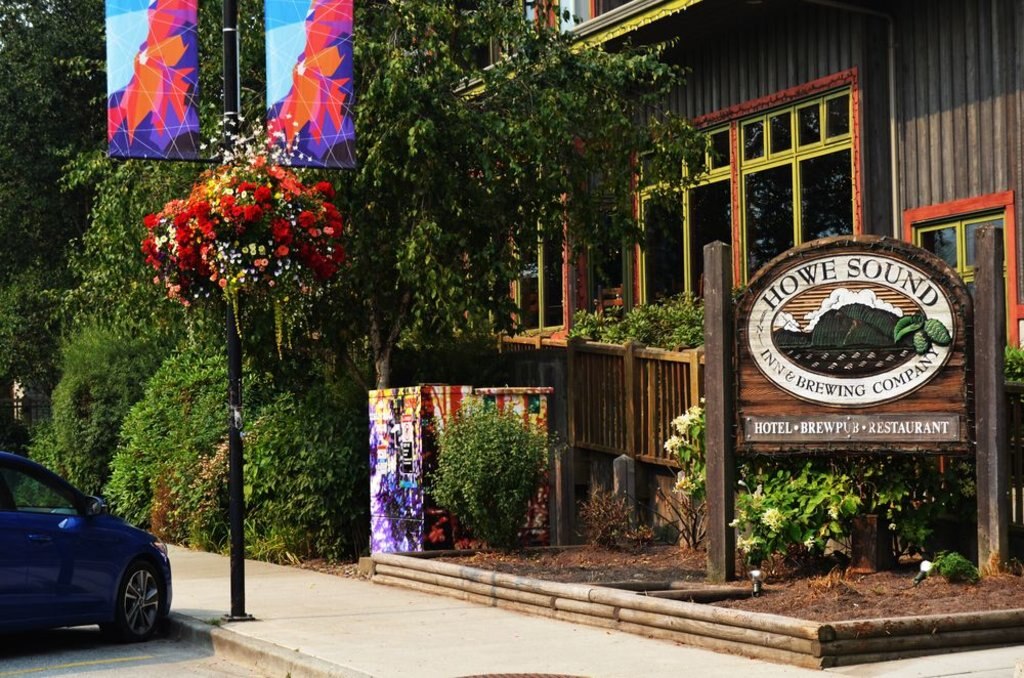 Chosen by: Hannah from That Adventurer
"Canada has great mountain biking places all over, but Squamish is known as one of the best. The Howe Sound Inn is not only super close to the trails but is part of Howe Sound Brewing Company and everyone know how well a cool beer at the end of a tough day's biking goes down!"
If you want to see more hotels in Squamish, visit our Squamish hotel guide page.
---
Mai Chau Ecolodge, Vietnam
Chosen by: Ari from Beyond Blighty
"The Mai Chau Valley is a relatively undiscovered region of northern Vietnam with breathtaking scenery. Mai Chau Ecolodge is perfectly situated among rice paddies with uninterrupted views of the surrounding mountains. Bikes are available for rent at the hotel, and are great for exploring the nearby villages, hidden caves and limestone peaks.
"After a tough but rewarding adventure, you can round off your day with a relaxing dip in the luxurious pool or book a massage to ease out the tension in your calf muscles. Very few places offer this level of comfort and solitude. Simply put, it is paradise."
If you want to see more hotels in Mai Chau, visit our Mai Chau hotel guide page.
---
Aktivhotel Santalucia, Nago-Torbole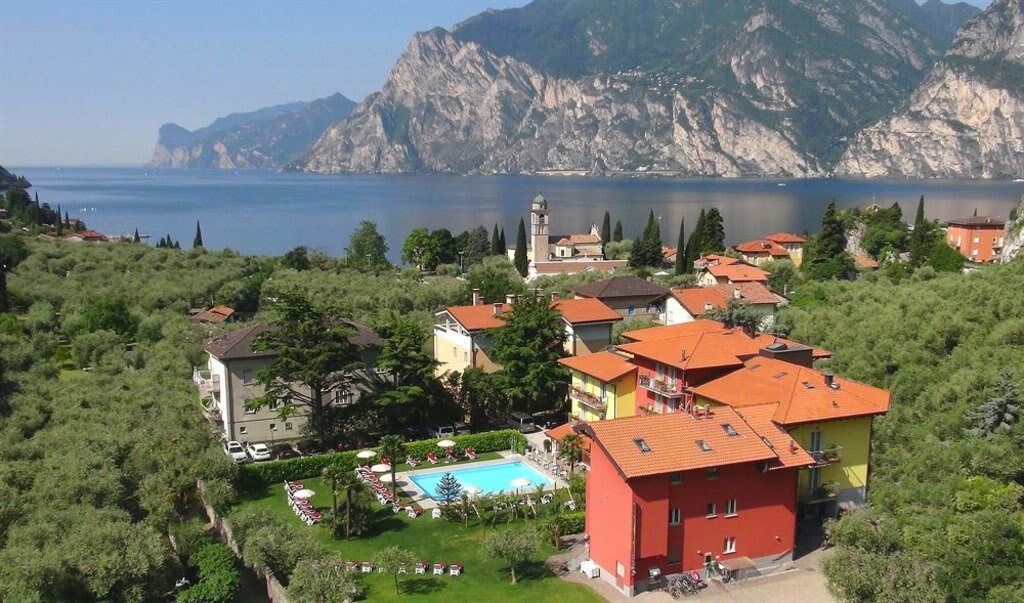 Chosen by: Margherita from The Crowded Planet
"The best hotel for mountain bikers in the Lake Garda area of Italy is Aktivhotel Santalucia in Nago-Torbole. There are tools available to repair your bike, a bicycle storage room with CCTV and lots of information on mountain bike trails. The hotel can also arrange bike shuttles or mountain bike guides if needed, and when you return from your adventure you can relax in the swimming pool or wellness area, free for all guests to access."
If you want to see more hotels in Lake Garda, visit our Lake Garda hotel guide page.
---
Elaiolithos Luxury Retreat, Naxos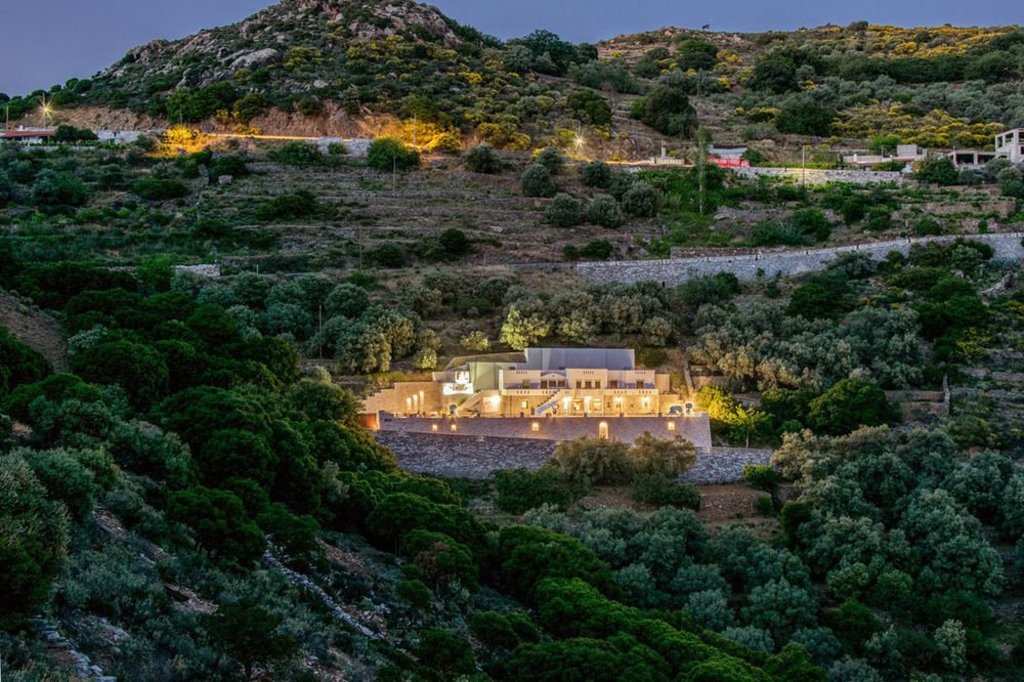 Chosen by: Chris and Maria from A Greek Adventure
"Elaiolithos in Naxos is perfect for mountain biking since its very concept is around nature and landscape. Perfectly situated in the center of Naxos, it is ideal for cycling and hiking activities. There are numerous routes to choose from with different levels of difficulty. They also offer a complete cycling station that is based inside Elaiolithos."
If you want to see more hotels in Naxos, visit our Naxos hotel guide page.