It's a destination where fairy tales come true, with some of Scandinavia's best restaurants, and plenty of opportunities to get 'hygee' - that means 'cosy' to you and I: Denmark's capital, Copenhagen, is a romantic choice for anyone planning a Valentine's Day getaway.
Romantic activities
Copenhagen will delight your inner child. Enjoy a romantic walk along the Langelinie Pier where the Little Mermaid statue can be found, or wander with your Prince Charming down to the grand yet unobtrusive Amalienborg Palace - the winter palace of the Danish Royal family.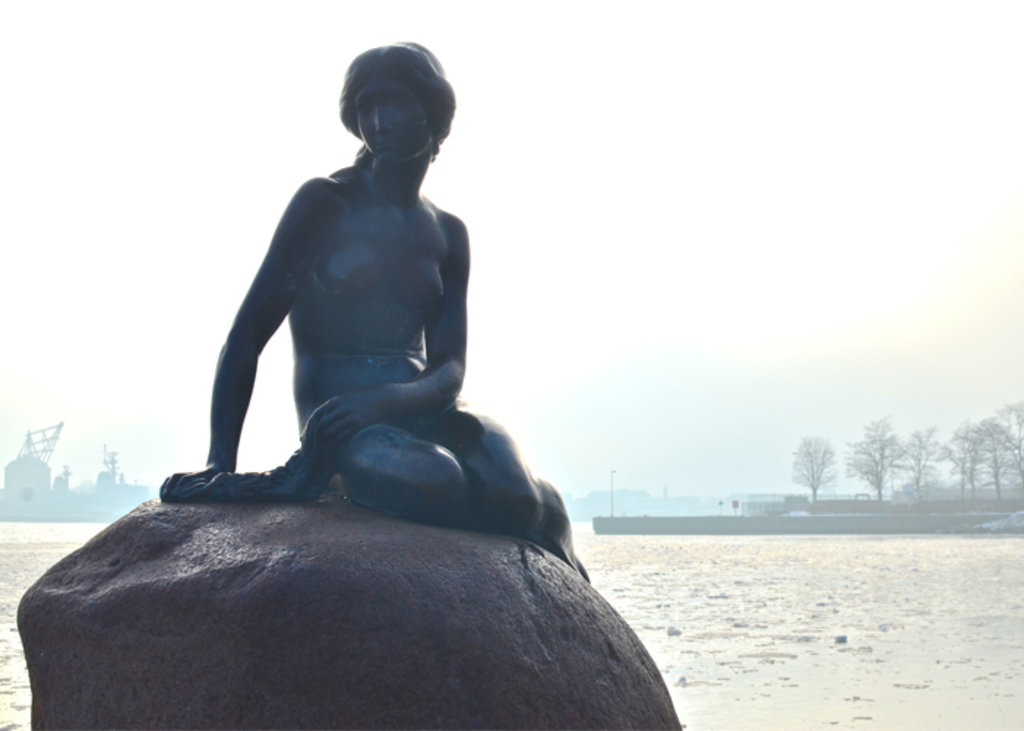 If you want to dig further into Hans Christian Andersen's famed fairy tales, a brief stop at the Fairy-Tale House is a must!
Take a tour of the legendary Carlsberg Beer Factory where you'll learn the history of the brew, find out why there are two breweries side-by-side, and visit the Carlsberg Stables to meet some of the working horses. Plus you get a few glasses of the good stuff! I'd say that a trip to the Carlsberg beer factory is the way to any mans heart!
Shopping
Spoil your partner by taking them on a shopping trip in Copenhagen's cool, sophisticated boutiques - and don't forget to pick up a little something for yourself!
If you're looking for textiles and Scandinavian design pieces, then a visit to HAY (Pilestræde 29-31) is a must. The company brings architectural elements into the design of everyday items, with many items made from sustainable products.
Alongside brands like Adidas and Comme des Garcon's, Mads Nørgaard (Amager Torv 15) offers timeless pieces for men, with an increasingly growing woman's section. Expect to find lots of laid back casual pieces often incorporating the signature stripe design.
David Andersen's striking, forward-thinking designs are one part rock chick, one part classic. Combining a mix of fashion couture and ready-to-wear pieces, his flagship store on Hyskenstræde is a must for the fashion forward.
When you've finished your shopping expedition, take the opportunity to relax at Europa. Located on Strøget, the café is in the heart of the busy shopping area, filled with locals enjoying a coffee and some traditional Danish cakes.
Celebrate love
Lovelocks are a growing trend around the world, and Copenhagen has a special place for lovers to declare their never-ending love.
Just outside the city centre is Bryggebrøen, the place where the cities lovers come to declare their loves by placing a inscribed padlock on the bridge.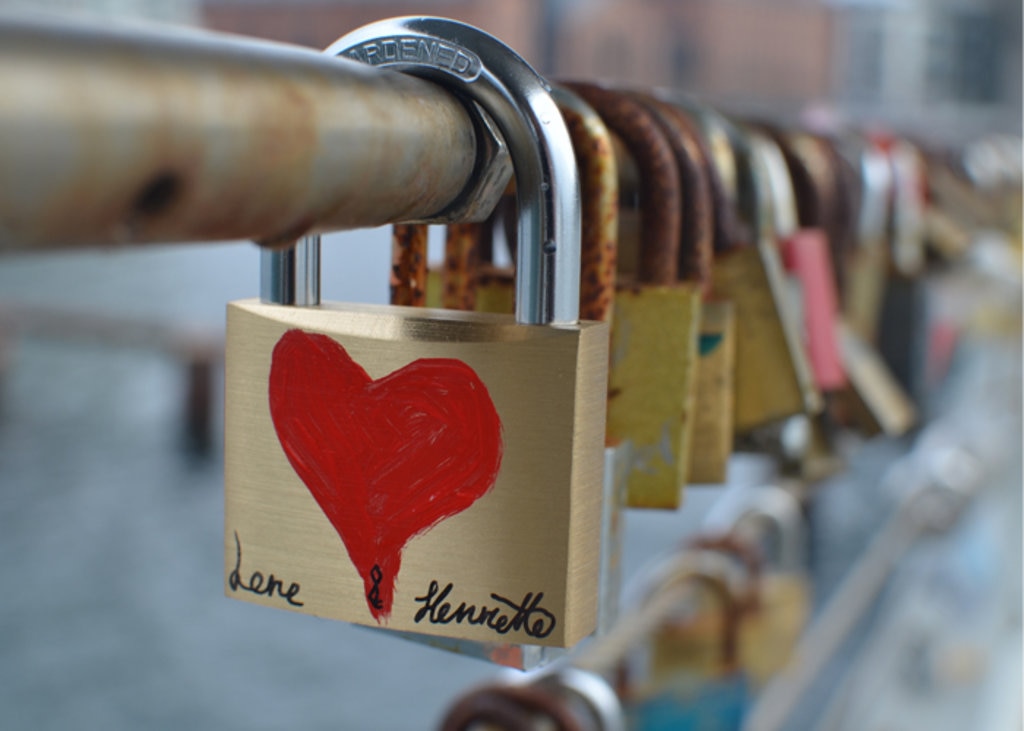 Eating in the city
With no shortage of cool places to eat, spend your evening in one of the Meatpacking District, one of the up and coming neighbourhoods in Copenhagen.
If you're keen to skip the New Nordic trend sweeping the country, then Restaurant Kul (Høkerboderne 16B-20) is the place to go. Specialising in affordable tasting plates usually cooked over the charcoal-fired ovens and a Yakitori grill that the restaurant gets its name from.
Across the road from Kul, Mother (Høkerboderne 9) is a new favourite among Copenhageners. If you're looking for gourmet, no-fuss sourdough pizza in a cosy and welcoming environment, this is the place to eat.
For seafood lovers, Kødbyens Fiskebar (Flæsketorvet 100) is where the focus is on the food, leaving you to relax in the comfortable converted meat hall. Founded by ex-Noma staff, the razor clams or langoustine are sure to impress.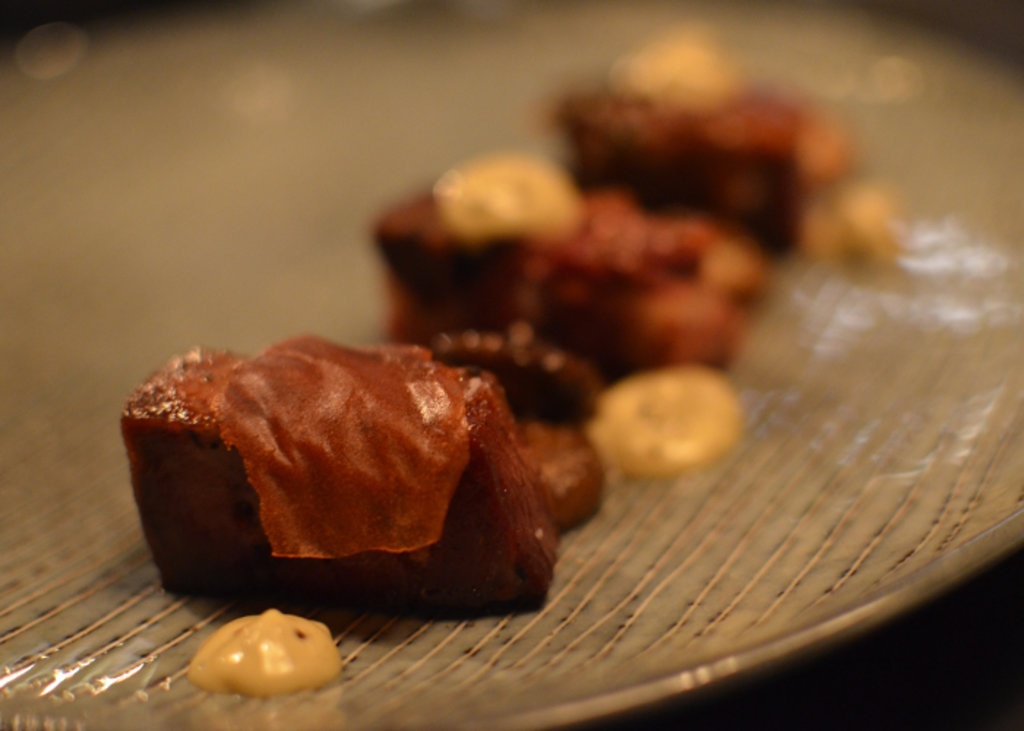 A miss-visit for beer geeks: finish your night at one of Denmark's most popular microbreweries - Mikkeller (Viktoriagade 8). With no less than 20 beers on tap at anyone time, and craft beers for different events and festivals, there will be a beer to suit every palate!
Where to stay
The elegant and welcoming Hotel Kong Arthur will inject an extra touch of romance into any Valentine's getaway. Spacious rooms and large beds, coupled with a small intimate lounge area in most rooms, leave you with plenty of space to spread out and relax. Be sure to ask for a room with a view over the lake. Take some time to enjoy the onsite Ni'mat Spa. Organise a visit to the water temple, including steam room and spas, or book in for a couples massage, the ultimate way to distress on your holiday.
If you are looking for something that is a little more budget-friendly, consider their sister hotel, Ibsens Hotel, located just next door. The minimalist space offers a contemporary design, nightly 'cosy' hour drinks, the same spacious and comfortable beds, and a real homely feel as they bring elements from the stores nearby into every aspect of the property.
About the author:
Nicole Smith is the writer behind Bitten by the Travel Bug, focusing on her travels around the world in search of adventure, culture and just a little bit of luxury.
She also writes about the stylish side of travel, global beauty finds and everything 'boutique' at Stylish Travels.