By Expedia Team, on February 14, 2020
Neighbourhood Guides: The Must-Dos in Venice's Cannaregio
"Cannaregio is as close to "authentic" Venice as you can get. Meaning, instead of slow-moving crowds and more selfie-sticks you can selfie stick at, you'll find chatty locals and beautiful architecture. Explore the maze of streets through the Cannaregio area and see the Venice that locals enjoy. Here's our pick of things to do in the sestiere.
Visit the Ca' d'Oro Palace
————————–
If you want to see Venice at its most architecturally ostentatious, the Ca' d'Oro palace is a must-see. Designed in the 1400s in a mishmash of styles that reflect Venice's global influences and rich history, this palace a true gem.
These days the Ca' d'Oro is an art gallery open to all who pass through the city. Visit to see works of art by famous Venetian artists or simply enjoy lacy stonework and gothic arches.
Explore the Historic Jewish Ghetto
—————————————–
Between the 1500s and 1700s, Jewish Venetians were forced to only live in the Cannaregio area of Venice, on the tiny island site of a former foundry. Ever since, this has been home to a vibrant Jewish community and the neighbourhood's five historic synagogues are still in use today.
Explore the area on foot and learn about Venice's complex cultural past. Look up as you wander, and see how centuries of settlers and growing families built higher and higher on top of the ghetto's existing buildings.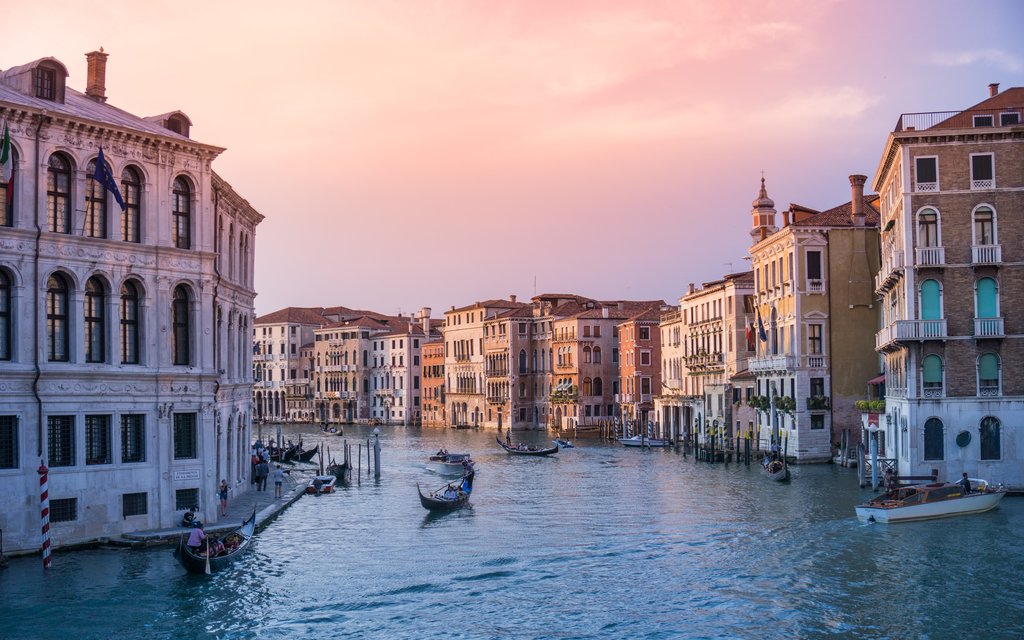 Hang Out at Local Canalside Bars
—————————————
One of the true joys of Cannaregio is the laid-back local tradition of sitting by the water, glass of wine in hand, chatting the evening away.
Bars like Vino Vero and Anice Stellato are true Venetian icons, but if you want a little more excitement, head to Al Timon for live jazz played for your enjoyment from a moored boat on the adjoining canal. Craft beer is gaining popularity here, too. Try Birreria Zanon and Birre Da Tutto Il Mondo which both sit on the main stretch of Fondamenta dei Ormesini.
Be Overwhelmed by Opulence at the I Gesuiti Church
———————————————————
Once the site of a medieval hospital, the I Gesuiti church is packed with art, including works by Tintoretto and Palma il Giovane. Visit before lunchtime to avoid the mid-afternoon crowds and see the church's golden and marble sculptures, oil paintings and lavish ceiling frescoes up close and personal.
Pay special attention to the artwork adorning the altar – it's a priceless masterpiece by the legendary renaissance artist Titian.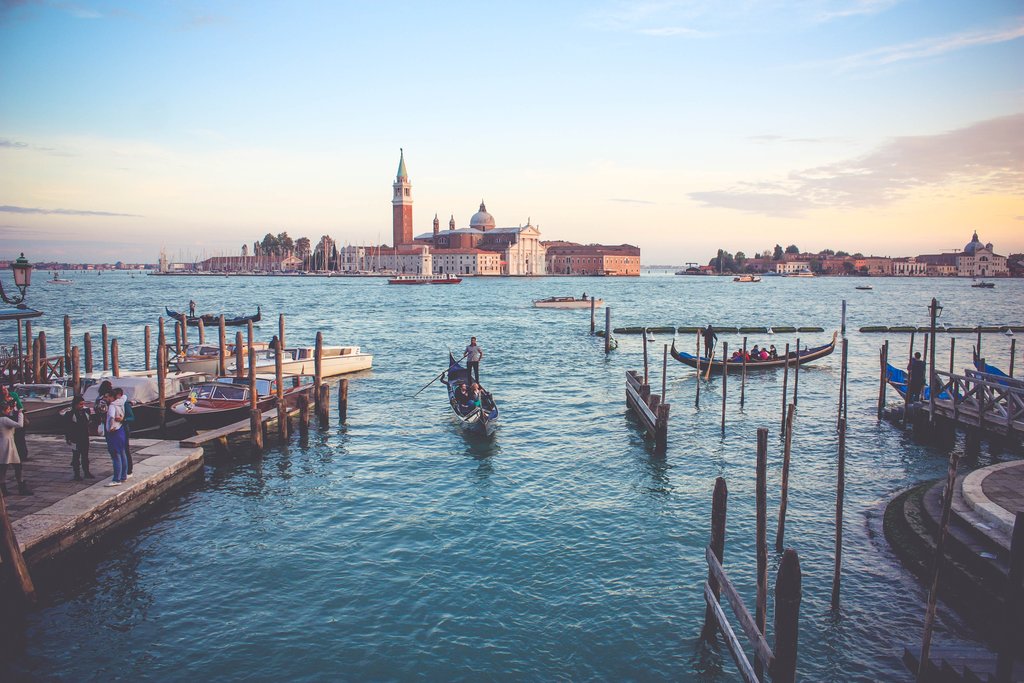 See Local Artworks at Feelin' Venice
——————————————-
Bored by central Venice's tourist traps, a group of Venetian artists have created a gallery-shop that features art by their friends, as well as fellow artists from the wider Venice area. Every piece of art displayed and sold here is inspired by the city of Venice and its place in contemporary Italy.
Take a look at what Venice's new generation of artists and designers are creating in the historic city, and take home some of their creations while you're at it.
Enjoy Cicchetti and Crudi like a Venetian
————————————————
There is nothing more culturally Venetian than enjoying a few plates of cicchetti – Venetian tapas – on a leisurely Saturday afternoon. Visit some of Cannaregio's best bars and osterias to find traditional snack-sized delicacies and more modern interpretations of Venice's typical cuisine.
Seek out crudi where you can – it's a local delicacy of fresh fish and shellfish served raw with perfectly matched dressings and sides. Ideal with a glass of local prosecco.
Stroll through Historic Backstreets
——————————————
One of the most satisfying ways to experience Cannaregio is to walk its winding streets. Have a bar, gallery or church destination in mind and wander at a leisurely pace through the twisting backstreets of this historic area as you make your way to it.
Take in the architecture and enjoy having the time to absorb the details of this very real area of lived-in Venice. Grab an ice-cream or a cold drink and sit by the water whenever you fancy a rest, and watch the world go rushing by, just like a Venetian would do.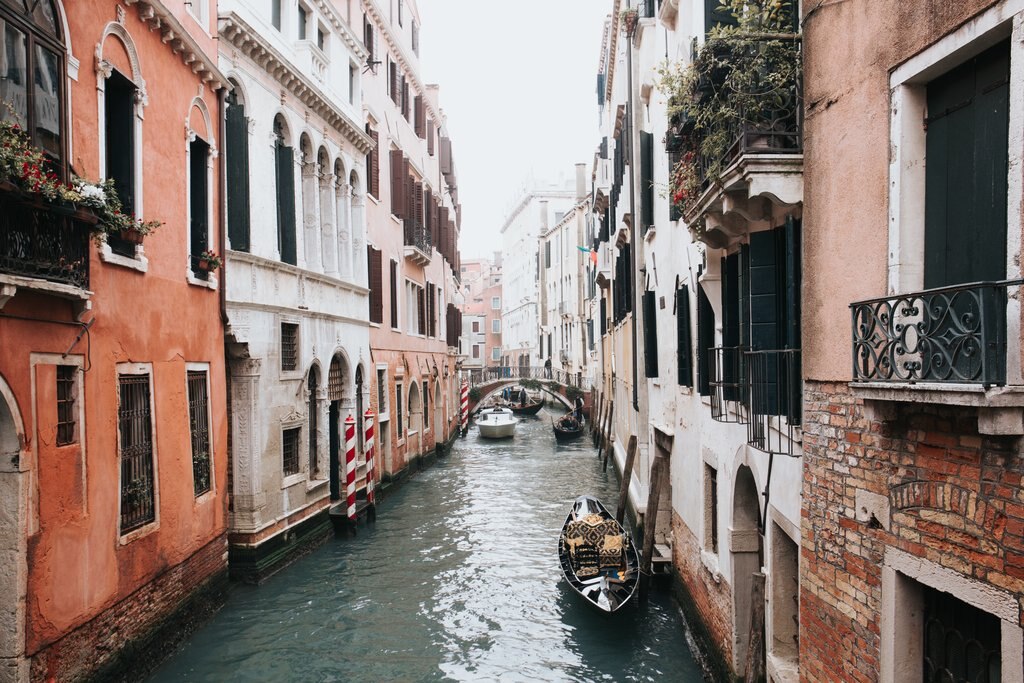 Shop Like Renaissance Royalty
————————————
There are shops selling Venetian ball knick-knacks all over Venice, but no shop compares to Nicolao Atelier. Even if you're not in the market for a fairytale ballgown or brocade pantaloons, this famous shop is well worth browsing as it creates costumes for many of the world's leading theatres and opera houses.
Step inside and enter another world – but be warned. You may end up leaving with an outfit you could only ever wear to a masquerade.
Looking forward to your trip to Venice? Find your ideal stay near Cannaregio by browsing our hotels in Venice."
More Articles With City break