By Expedia Team, on January 10, 2020
Things to Do in Brighton for Couples
"Located on the South Coast, Brighton is one of the U.K.'s most popular seaside resorts and is an ideal destination for a couple's retreat. The charming town is known for its attractions, dining and shopping, all of which offer some romance and relaxation for couples. If you're planning a retreat, take a look at the top things to do in Brighton for couples.
Visit the Royal Pavilion
——————————-
Originally constructed as a retreat for George IV, the Royal Pavilion is a grand palace that's now one of the town's biggest attractions. With its historic Indo-Saracenic architecture and accompanying garden with a cafe, the Royal Pavilion offers sightseeing and fantastic scenery to enjoy with your partner.
Find thrills at Brighton Pier
————————————
Brighton Pier is among the most famous of the town's attractions. Home to an amusement park with thrill rides like the Wild River and the Horror Hotel, Brighton Pier attracts visitors of all ages looking for some fun and adventure by the sea. In addition to enjoying the rides and games, you can also stroll along the pier for views of the water and dine in a waterfront restaurant.

By Tessier – Opera propria, CC BY 2.5, https://commons.wikimedia.org/w/index.php?curid=2668227Enjoy the view from the British Airways i360 tower
———————————————————
Few things are more romantic than the sight of South Downs and the English Channel, which can be viewed from the British Airways i360 observation tower on Brighton's seafront. The observation tower has a fully enclosed viewing pod for safe, climate-controlled panoramic views of Brighton's coast and the surrounding area. On a clear day, you can see all the way to the Isle of Wight.
Explore the Brighton Museum & Art Gallery
————————————————
If you and your partner enjoy culture and history, the Brighton Museum & Art Gallery is home to an array of masterpieces as part of the Royal Pavilion estate. The museum has a vast collection of fine art from global cultures, decorative art from Europe and America, costumes and textiles, film and media, social history memorabilia, archaeological artefacts and the Royal Pavilion's original furniture and fittings. There are some quirky exhibits as well, such as a collection of antique toys and games, and a natural science collection with zoological and geological artefacts.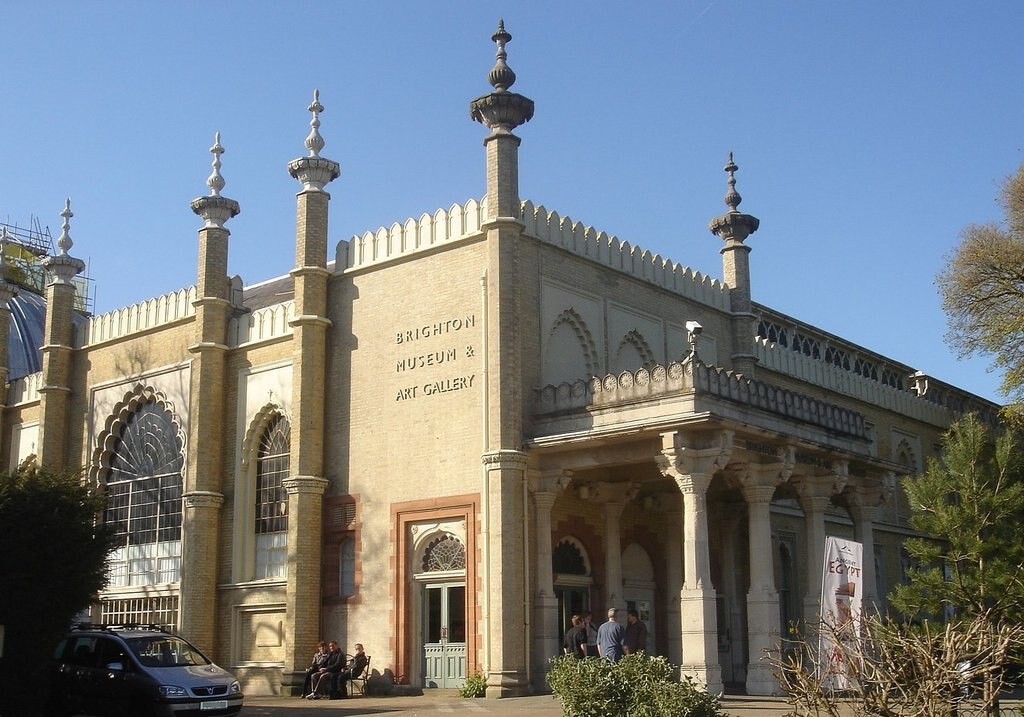 By The Voice of Hassocks – Own work, Public Domain, https://commons.wikimedia.org/w/index.php?curid=6523094Enjoy a private wine tasting
———————————–
Whether you're a wine connoisseur or you're just learning your way around fine wine, a private tasting with your partner is a great way to discover the nuances of wine with an informal session with an expert. Private wine tastings are available from Ten Green Bottles Brighton that include a guide, samples of 6 different wines and a unique experience.
Stroll along the beach
—————————–
One of Brighton's biggest draws is its pristine seaside, complete with sandy beaches and waterfront amenities. No matter the season, you can visit the beaches of Brighton and stroll along the sand while listening to the sounds of the waves. Even if you can't sunbathe or swim, just enjoying the salty air with your loved one is a romantic, relaxing experience. When you're done, you can visit one of the restaurants, bars or ice cream shops for some food and conversation.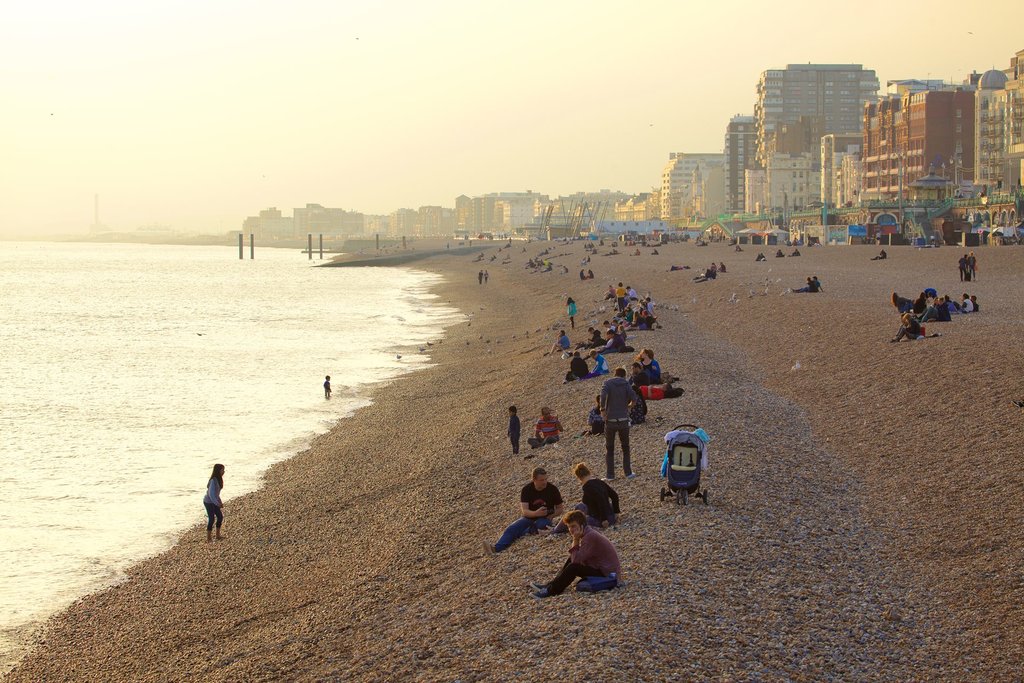 Credit: Imagebox/TMTry salsa dancing
————————
Few things are sexier and more exhilarating than Latin dance. You can learn the basics of salsa dancing at Salsa Brighton Sundays at the Revolution Bar, a high-energy club that offers steamy lessons for dancers of all levels. In addition to learning some of the sensual moves, you can also take part in party nights at some of the town's top bars and clubs.
Sample delicious chocolate
———————————
If you have a sweet tooth, Leonidas Chocolate Shop is the ultimate attraction for a couple's retreat in Brighton. You can visit the shop to try delectable handmade cakes, chocolate recipes and hot drinks with your loved one and feed each other treats for a fun experience and great memories.
Take a ride on the Brighton Wheel
—————————————-
Towering over the coast at 50 metres, the Brighton Wheel offers fantastic panoramic views of the town and seaside for a romantic experience. The Ferris wheel is located right on the sand, giving you an excellent vantage point of the water, and you can book a private capsule for you and your partner with champagne to dial up the luxury.
Brighton has a huge range of shopping options, from boutiques to mega malls. One of the top spots for shopping is The Lanes, a famous commerce district with charming independent stores and cafes. If you and your significant other enjoy some retail therapy, The Lanes is a great place for unique finds and a fun afternoon of window shopping.
Plan your couple's trip
——————————
With so many romantic things to do in Brighton for couples, it's time to get ready for your trip. Visit Expedia to check out romantic Brighton hotels and things to do in Brighton to plan a memorable holiday.
#### Photo Credits
Cover pic: The Royal Pavilion Brighton UK – By Fenliokao – Own work, CC BY-SA 3.0, https://commons.wikimedia.org/w/index.php?curid=28764495"
More Articles With Romance