With its sun-kissed beaches, towering volcanic monuments and high-end resorts, Tenerife is an island paradise for a couple's retreat. Tenerife has so much to see and do, but you can also find many intimate resorts with their own pools and beach access to enjoy time alone. However you intend to spend your time, here are 8 of the best resorts for couples in Tenerife.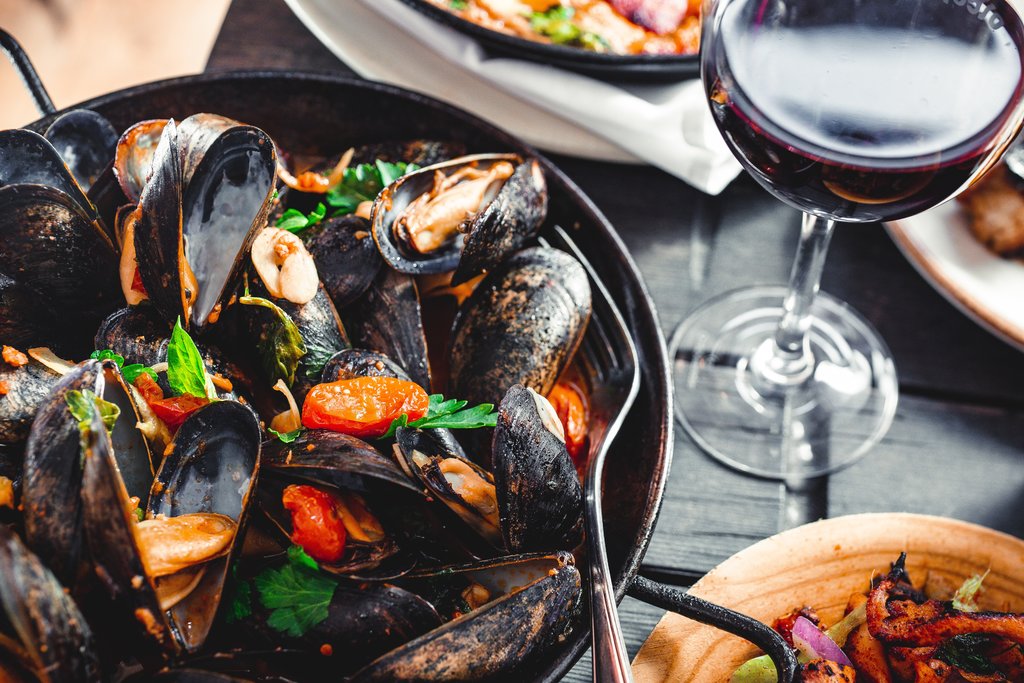 1. Bahia del Duque
Bahia del Duque is one of the largest resorts on the island and features hundreds of rooms and villas on expansive grounds. When you stay at Bahia del Duque, you're treated to multiple large pools, fitness centres with yoga and pilates classes and other sports facilities. The rooms are romantic and inspired by the sea in palettes of ocean colours and beach decor. Any room you choose has a terrace or balcony for evenings looking out onto the beach. You can also upgrade to rooms with private pools and more luxurious furnishings.
2. Vincci Seleccion La Plantacion del Sur
If you're looking for more of a laid-back retreat, Vincci Seleccion La Plantacion del Sur is a great choice. The luxury hotel has a serene atmosphere and is located near one of the area's best beaches, perfect for romance. The hotel rooms come with colonial decor, high-end bathrooms, furnished terraces and balconies, outdoor hot tubs and more. In the common areas, you'll find restaurants, pools, a fitness centre and best of all, a spa within a volcanic cave.
3. Gran Melia Palacio de Isora
Gran Melia Palacio de Isora is an adults-only resort that features an array of exciting couple's amenities. You can enjoy direct access to the beach, a lagoon-style infinity pool, personalised butler service, outdoor Balinese beds and hydromassage loungers and a private terrace off of your room. The overall atmosphere is relaxed and quiet, but there are activities at the resort, including tennis, a beach bar and an onsite gym if you're looking for more excitement and exercise.
4. The Ritz-Carlton Abama
The Ritz-Carlton Abama is the ultimate in luxury resorts in Tenerife. Built overlooking the ocean with views of the island, the entire hotel is surrounded by a tropical park that makes you feel like you're on a private island. There are multiple outdoor pools, a golf course, a tennis court and its own beach with a beach restaurant and bar serving seafood and cocktails. If you want to experience a little of everything on your trip, this is the perfect place.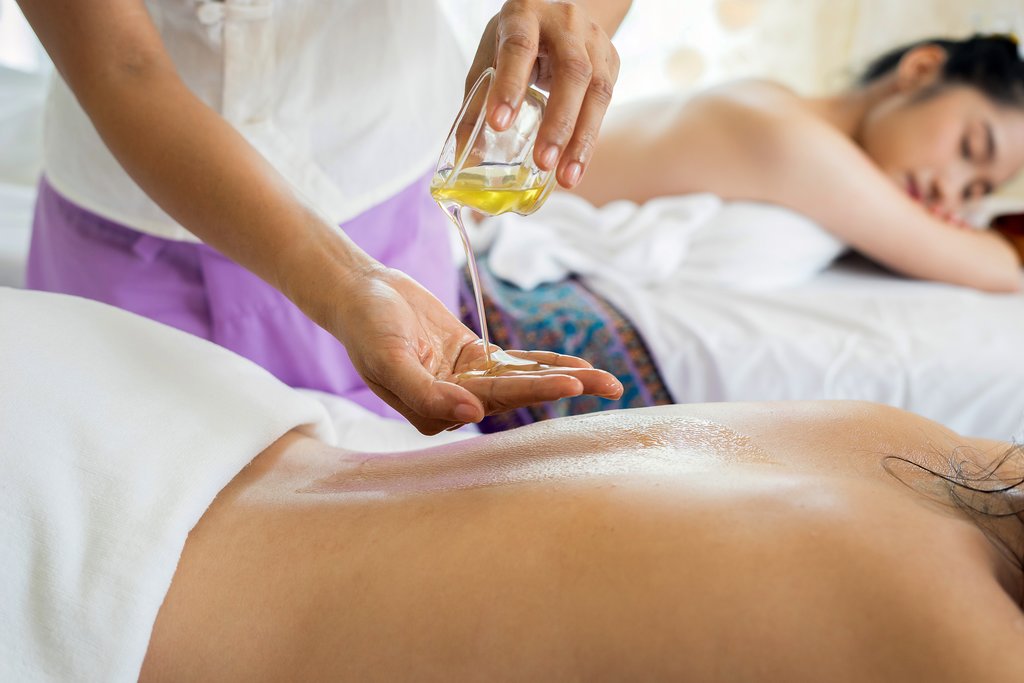 5. Iberostar Grand El Mirador
Built in a stunning Moorish revival style, the adults-only Iberostar Grand El Mirador hotel is one of the best places for a romantic holiday. It features resort amenities like a luxury spa, concierge services, upscale rooms, canopy beds, modern features and natural stone baths with separate tubs and showers for an ideal trip for 2. The hotel has a large heated pool that overlooks the ocean, and all of the common areas have romantic fountains, arches and columns that give it an old-world look.
6. Colon Guanahani
Colon Guanahani is a relaxed hotel for adults that has many romantic amenities for couples. The hotel features 2 heated saltwater pools, an excellent restaurant, a spa and a fitness centre. The rooms are colonial-inspired and feature modern conveniences and bathrooms with separate tubs and walk-in showers.
7. Royal Hideaway Corales Beach
The Royal Hideaway Corales Beach is another adults-only hotel resort and a great choice for romance. The hotel's rooms come with gorgeous sea views, but you can also opt for a villa and private pool for more intimacy. The public beaches are close to the hotel as well, and you're only a short distance from Tenerife's best shopping malls.
8. Hotel Sensimar Los Gigantes
Hotel Sensimar Los Gigantes is an adults-only oceanfront hotel with contemporary design and stunning views of the Los Gigantes cliffs. When you book a room at this hotel, you have access to pools that give you views of the cliffs and sea, sports facilities, a fitness centre and a luxurious spa. While the hotel is far enough from town for quiet and privacy, it's just a short walk to the restaurants and bars near the harbour.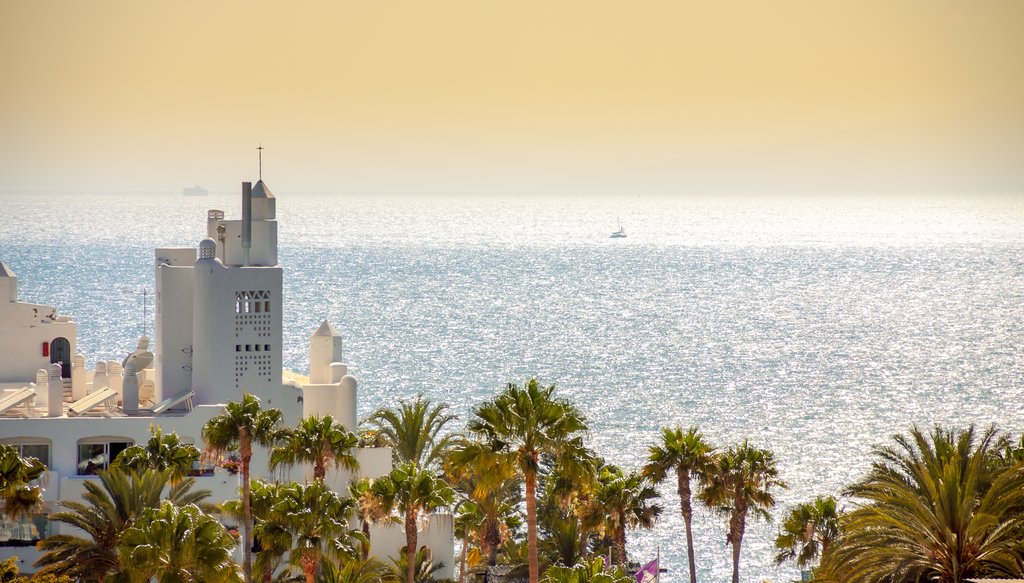 Plan your romantic retreat
Tenerife is a tropical paradise that's excellent for a romantic retreat by the sea, especially when you choose a luxurious couple's hotel. If you're planning a trip, visit Expedia to check out romantic Tenerife hotels and get ready for your island retreat to rekindle your love!