Forget the hustle and bustle of overwhelming Marrakesh... there's a new kid on the Moroccan block.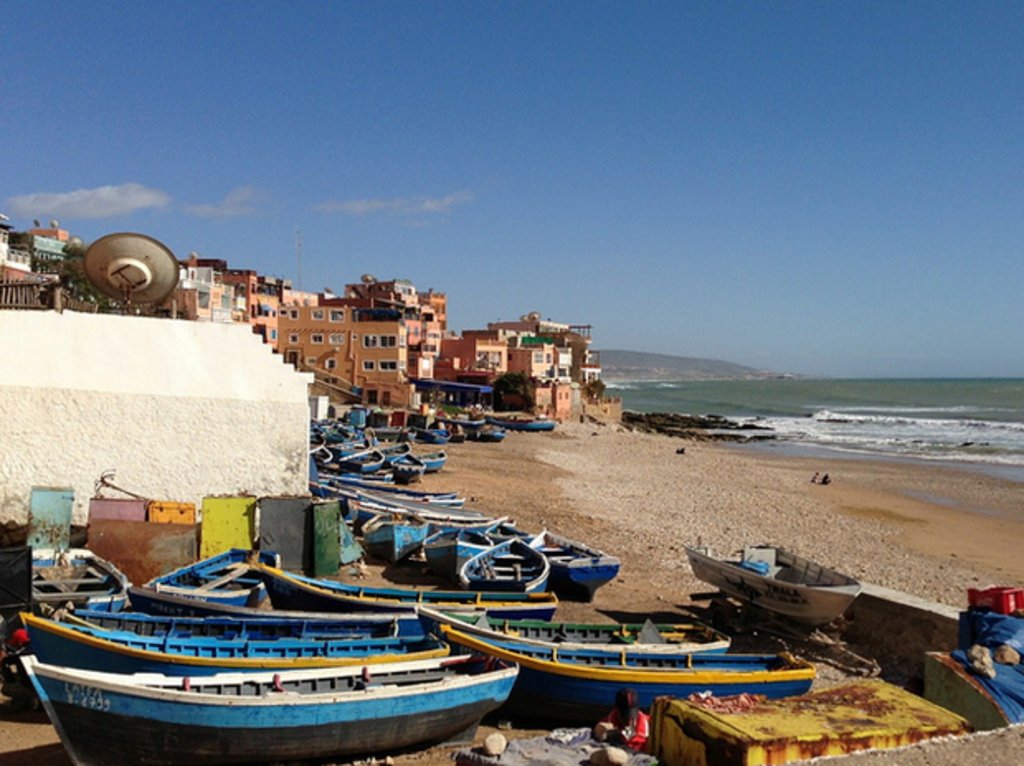 If you're looking for laidback vibes, blissful paradise and world class surf, Taghazout should be the only name on your lips. Once a simple fishing village, this little gem on Morocco's Atlantic coast is sure to be your new favourite nirvana. Here's why.
Surfing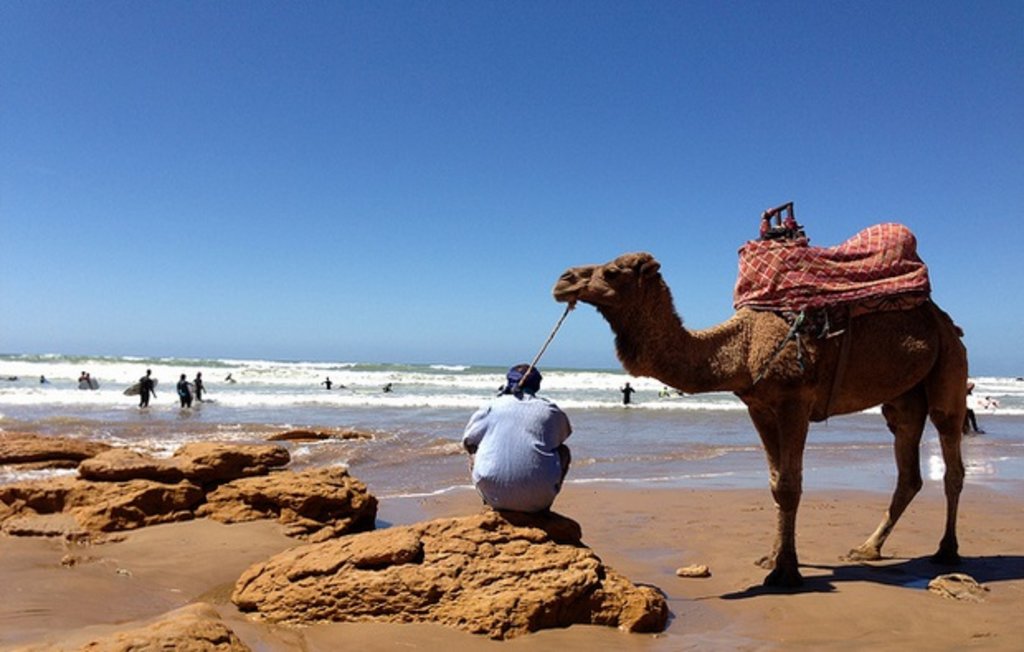 If there's one thing that Taghazout is known for, it's surfing. And when we say 'known', we mean world renowned, with an intrinsic love for the sport running in the very veins of the town.
A favourite with the locals, Anchor Point is the place to head to satisfy your surf desires - along with both Killer and Boiler Point - with September to May boasting the best waves. For beginners, there's an absolute ton of surf camps to get you going, with Surf Maroc considered the cream of the crop. Image source
Yoga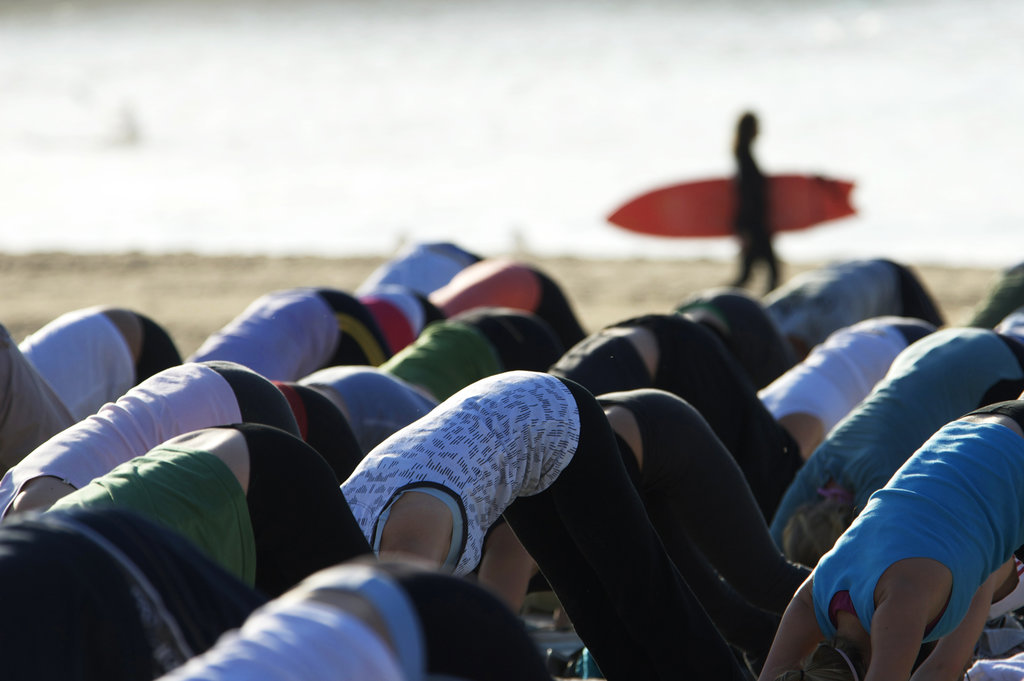 The other speciality that burns with a fiery popularity in Taghazout is yoga. Whether this is because the practice helps with surf technique or whether it's because yoga simply fits so well with the hedonistically tranquil lifestyle of Taghazout is anyone's guess, but one thing's for sure: from sunrise to sunset, you'll find yogis practicing their downward dog to the soundtrack of gently lapping waves along the seashore.
If you want to follow suit, there are plenty of classes on offer - try Surf Berbere Yoga. Image source
Food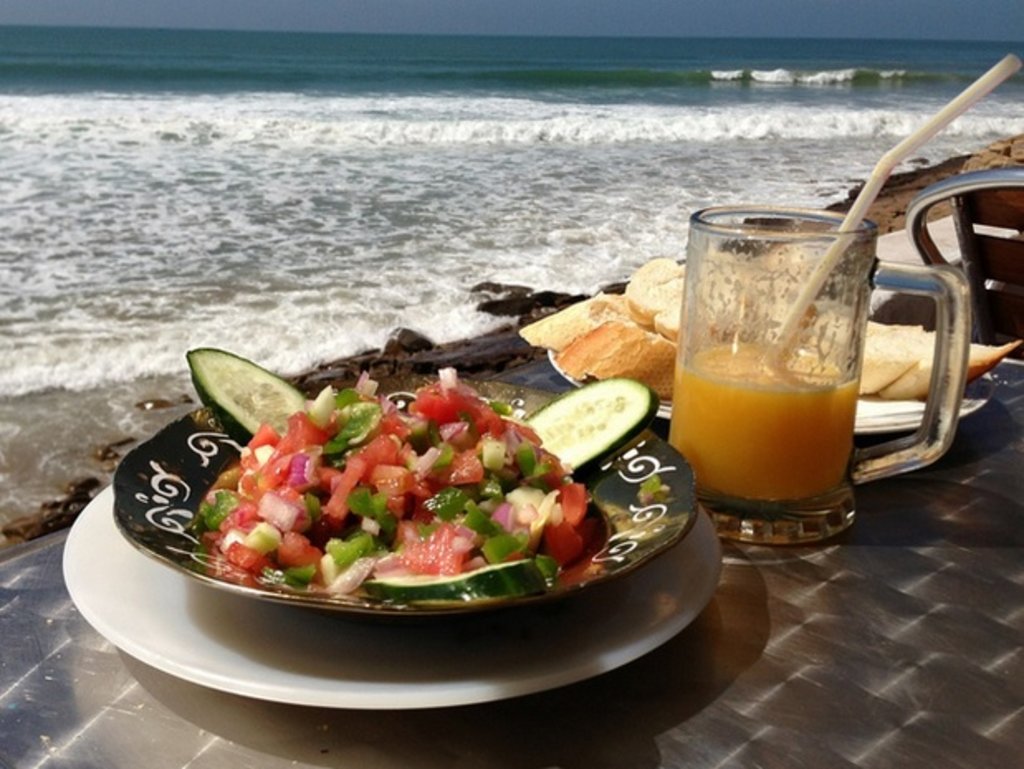 Of course, one of the many draws of Morocco is its cuisine - and Taghazout is no exception. Where better to enjoy a classic Moroccan tagine than overlooking the warm sands as the sun goes down?
Head to L'Auberge for a delicious traditional meal and a delightful atmosphere or Dar Josephine to experience the French influence on Moroccan gastronomy for yourself. You'll also find a plethora of seafood sold daily, fresh from the seashore. Image source
Paradise Valley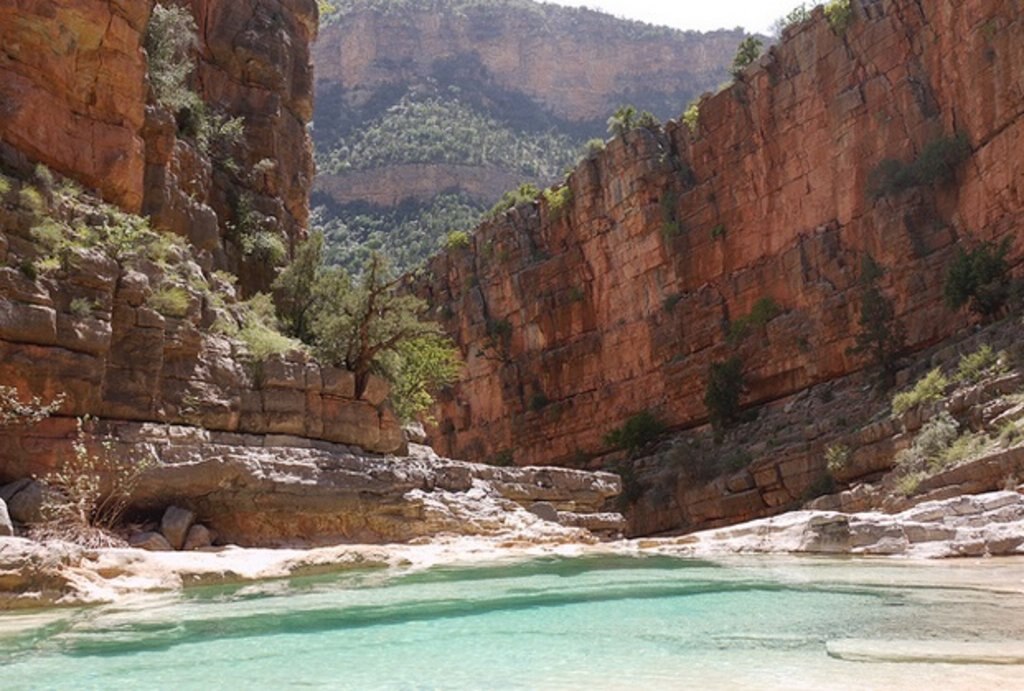 If you happen across a day in Taghazout when the surf is flat, never fear. Just a few miles north is Paradise Valley, an off-the-beaten-track utopia more than worthy of a day trip. A deep gorge lined with palm trees with a river snaking along the bottom, Paradise Valley is a little slice of lusciousness hidden beneath the Moroccan dust.
Spend your day ambling along the unpaved trails and cooling yourself off in one of the many waterfalls. Image source
There's not much more to it than that. But hey, that's the point. And life doesn't get much more chilled out than in Taghazout.
Getting there: Taghazout is a 40 minutes bus ride from the nearest airport in Agadir or 3 hours from Marrakesh.