By Expedia Team, on November 15, 2019
What to Do on a Stopover in Doha, Qatar
"Doha, the capital of the Persian Gulf country of Qatar, is a fun-filled, modern city with an array of exciting attractions and experiences for all types of travellers. Whether you're travelling elsewhere or to the city itself, Doha's Hamad International Airport is the sole international airport serving Qatar, so you may experience a stopover on your trip. Fortunately, the capital city has plenty of fun things to see and do while you're there, so take a look at how to spend your stopover in Doha.
1. Explore Souq Waqif
———————
If you want to get some shopping and culture in during your stopover, the Souq Waqif is the perfect place. The labyrinthian market is a traditional souq and has been around since the Bedouin trade. Now, it's home to all manner of goods, from textiles and jewellery to perfumes and spices. You can find plenty of restaurants and cafes in the area to sample local fare, as well as art galleries, antique stores, and shisha lounges. For a unique experience, visit the Falcon Souq nearby to learn about the revered hunting sport and see some of the most expensive and treasured birds on display.
2. See animals at the Al Maha Sanctuary
—————————————
For animal lovers, the Al Maha Sanctuary is a must-see attraction. Al Maha Sanctuary is a sanctuary and husbandry facility for oryx, a type of small antelope that's a national emblem. Oryx faced extinction in the recent past, but the sanctuary is one of the only places in the world successfully breeding the animals. During your visit, you can see the oryx and appreciate their regal beauty while learning more about the sanctuary's efforts. There's also a herd of gazelles at the facilities. Guided tours are available through a tour company if you have a lot of time on your hands.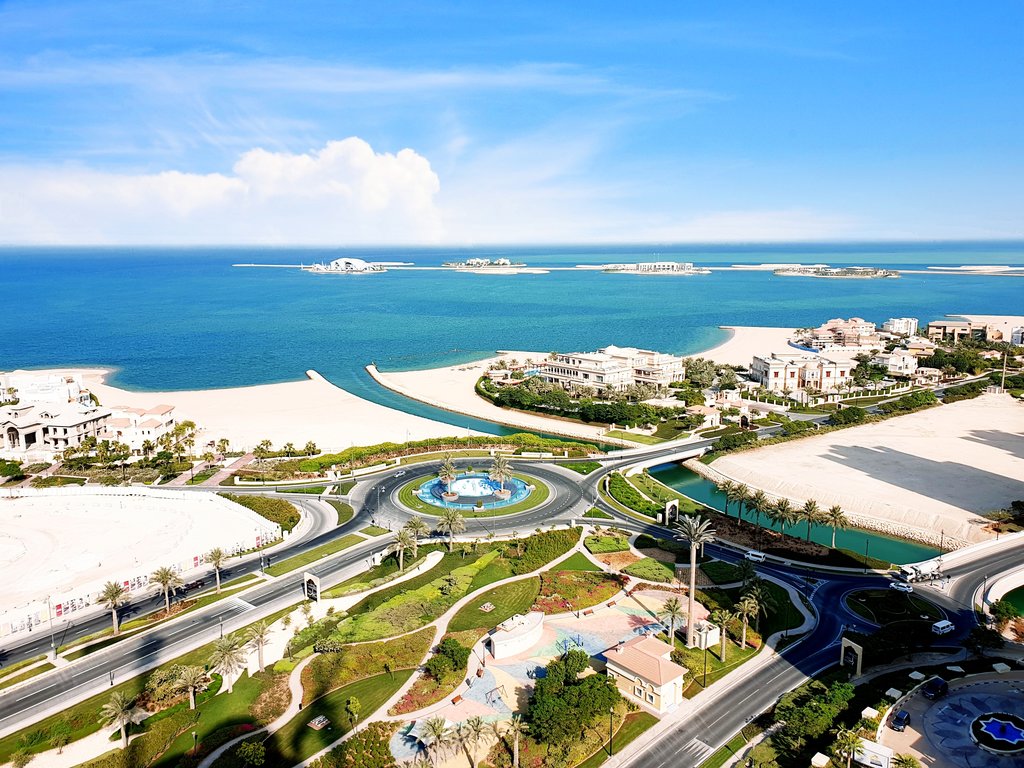 3. Visit the Pearl – Qatar
————————–
If you want a little luxury, you should visit the Pearl – Qatar. The artificial island was constructed from reclaimed land near the West Bay District's former pearl diving sites to build holiday rentals, entertainment facilities and a marina. Each precinct is themed and houses different types of homes and attractions, such as town squares, lush gardens, and retail shops with high-street fashion and lifestyle goods. You could spend hours strolling the streets to see the stunning architecture, window-shopping in designer shops or exploring the showrooms of top-of-the-line automakers like Rolls-Royce and Al Fardan Sports Motors. You'll find plenty of practical places for travel as well, such as tour companies, boat rentals and supermarkets.
4. Shop at the Katara Cultural Village
————————————–
Whether you're looking for fun souvenirs or you want to see a show, the Katara Cultural Village is the ideal spot. The village was designed to celebrate the country's cultural heritage. It's home to an open-air amphitheatre, an opera house, a cinema and a souq, where you can find traditional goods and handicrafts. You'll also find a museum dedicated to maritime heritage and numerous art galleries with regional and local artwork. If you want to spend some time outside, you can visit the soft-sand beach for swimming, sunbathing or water sports.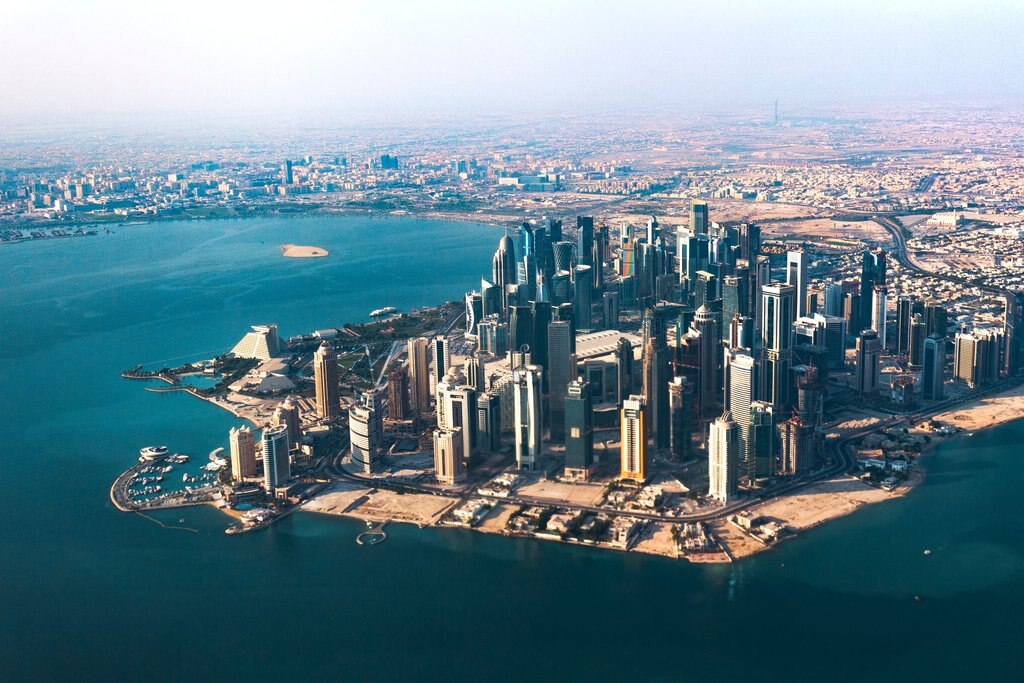 5. Visit the Orientalist Museum
——————————-
Art lovers will find a unique experience in the Orientalist Museum. This museum is the only one of its kind dedicated to the Orientalism art movement, which was based around the interpretations and impressions Westerners had of the East. The museum chronicles the history of the art movement through the ages with masterpieces of painting and sculpture, as well as temporary exhibitions that highlight important events during the Orientalism period.
6. Experience the National Museum of Qatar
——————————————
If you want a little dose of culture, you must visit the National Museum of Qatar. This vibrant museum is not only an architectural wonder all its own, but it holds some of the most important artefacts and collections in the Qatari culture. The beautiful building is constructed to look like a rose, with interconnected pieces that shield visitors from the heat of the desert. Inside, you'll find an array of galleries that celebrate Persian Gulf geology and history, Qatari history, Bedouin culture and historical exhibits on the peninsula with artefacts from archaeological digs, personal objects, costumes and cloth, jewellery and documents.
7. Enjoy a day at the beach
—————————
If you have a long stopover, you'll have your choice of plenty of beaches to while away the time. The beaches near Doha have play areas for kids, cabanas for adults and plenty of opportunities for outdoor adventure. You can rock climb at Purple Island, kayak through the Thakhira Mangroves or hike around rock formations while looking for local wildlife. One of the top experiences in Doha's beaches is at Al Wakrah Beach, which has fish that give you a spa experience by nibbling the dead skin cells off your feet.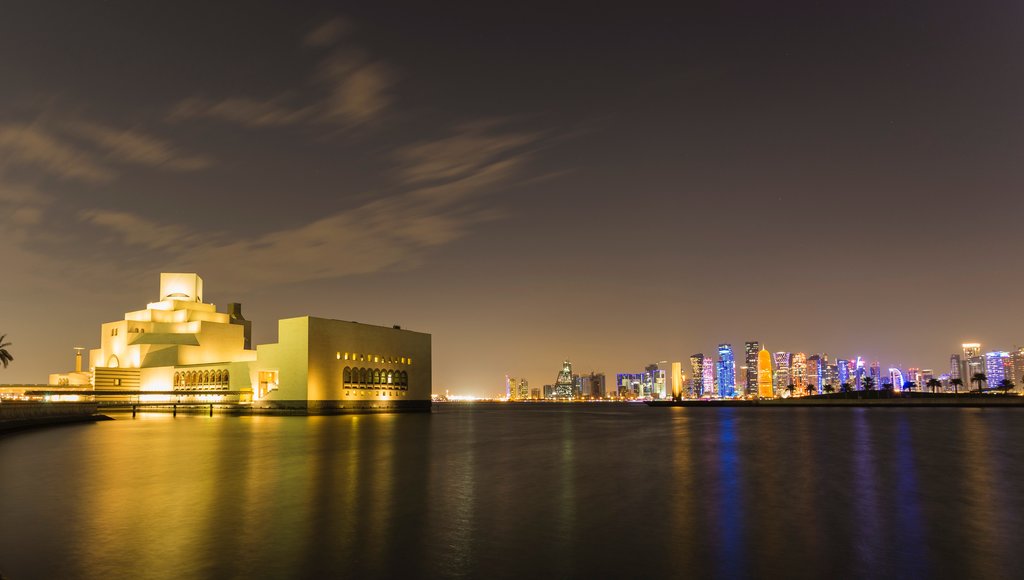 8. Have a night on the town
—————————
If you have an overnight stopover, Doha's nightlife is when the city really comes to life. You can experience live music venues, buzzy nightclubs and laid-back bars throughout the city. Many of the best spots are close to international hotels, where you can dance and drink through the night. There are rules and regulations in the evening as well, however, so it's best to look into the clubs and bars to be sure that they're public and understand the expectations.
9. Get your visa and travel information
—————————————
Visitors from many countries can get a visa on arrival in Qatar. You can pay through the Immigration Office with cash or credit. After obtaining your visa, you can find information about local buses, taxis and tours from the airport to your destinations. You can pay for taxis with local Qatari Riyals, but bus travel requires a Karwa Smartcard for 2 trips or unlimited trips within a 24-hour period.
Get ready for your trip
———————–
Whether you're looking at a few hours or an overnight stay in Doha, this exciting city makes it easy to enjoy a little extra sightseeing, shopping and culture on your trip. If you need accommodation for your stopover, take a look at deals on Doha hotels from Expedia and learn more about the things to do in Doha to make the most of the experience!"
More Articles With Vacation Ideas