By Expedia Team, on January 10, 2020
Towns and Villages in the Lake District: The Best Places to Stay
"Known for its scenic wonder, the Lake District is one of England's most popular travel regions. It boasts sparkling lakes, sweeping verdant valleys and majestic peaks, all dotted with charming towns and villages that offer something unique to their visitors. Whether you're planning a family retreat or an adventure holiday, here are the best places to stay in the Lake District.
For couples: Windermere
——————————
The enchanting town of Windermere is located in Cumbria and offers an array of activities. The town is home to beautiful outdoor spaces and lakes for outdoor activities and water sports, as well as human and natural historic sites. For couples, Windermere offers experiences like visiting the World of Beatrix Potter and exploring the historic halls of Wray Castle. You could also wander through the blooming heather fields for a romantic afternoon.
For culture lovers: Hawkshead
————————————
With its historic buildings, cobbled streets and quaint cottages, the charming village of Hawkshead is a treasure trove for culture enthusiasts. This car-free village displays remnants of its past, such as architectural features designed to accommodate horse-drawn wagons. During your stay, be sure to visit the former school of William Wordsworth and the Beatrix Potter Gallery, which showcases the whimsical tales of the beloved author.
Located on the southern border of Lake District National Park, Kendal is a bustling market town with shopping, dining and sightseeing opportunities. Unlike other destinations in the Lake District, Kendal is often overlooked by travellers, giving it a quieter and more local feel. It not only offers a wide range of independent shops, boutiques and restaurants, but it also has a beautiful landscape for hiking and other outdoor activities.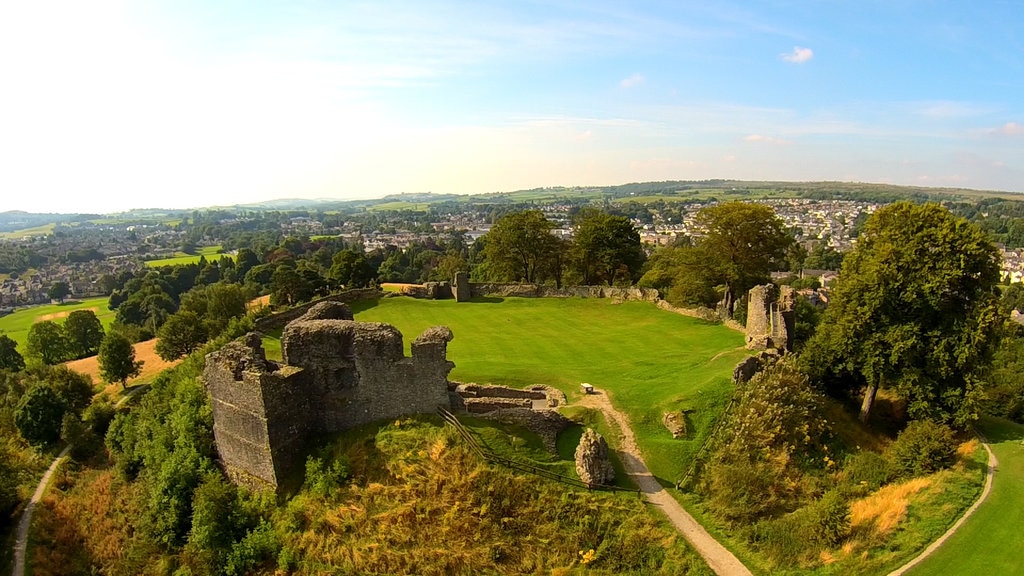 Kendal Castle – By User:Anglovirtual, CC BY-SA 3.0, https://commons.wikimedia.org/w/index.php?curid=50769431
For adventurers: Seatoller
———————————
The tiny hamlet of Seatoller is set among a sprawling landscape of woodlands, pastures and fells, creating an adventure playground for outdoor enthusiasts. Hikers will love the rigorous journey to Scafell Pike summit, one of the highest mountains in the country, and walks along Castle Crag. During these hikes, you'll enjoy spectacular views of Borrowdale Valley and the River Derwent. Seatoller is also home to the Honister Slate Mine, a centuries-old mine with subterranean tunnels and caverns.
For families: Keswick
—————————-
Keswick is one of the largest towns in the Lake District and lies on the shores of Derwentwater. It's a market town with many events and attractions, including parks, museums and galleries. Some of its highlights include the Puzzling Place, a puzzle shop and illusion gallery, and the Derwent Pencil Museum. There are plenty of opportunities for local arts and crafts, making it perfect for families with children.

Keswick panorama – By Diliff – Opera propria, CC BY-SA 3.0, https://commons.wikimedia.org/w/index.php?curid=8165679
For nature lovers: Ambleside
—————————-
The idyllic village of Ambleside is a beautiful place for nature lovers. It's home to some awe-inspiring natural wonders, such as the Stock Ghyll Force waterfall and the surrounding lakes and mountains. If you're looking for some history and culture, Ambleside is also home to the 17th-century Bridge House, a historic structure that's perfect for some unique photos. You'll also like the Armitt Library and Museum, a cultural museum that celebrates local history and one of the region's most famous residents, William Wordsworth.
For relaxation: Cartmel
——————————
Cartmel is one of the district's hidden gems. Located near the national park, the picturesque village is perfect for a laid-back retreat with a bit of sightseeing. History buffs will enjoy the Cartmel Priory, an 800-year-old building with stunning stained-glass windows and some local lore. During your stay, you can visit the traditional pubs and restaurants along the quiet streets for unique local foods such as sticky toffee.
For history buffs: Grasmere
———————————-
If you're looking for a holiday filled with historic attractions, Grasmere is where to stay in the Lake District. The quaint village boasts centuries-old greystone buildings and a medieval church, as well as a historic school where William Wordsworth taught and his former home, Dove Cottage. Be sure to stop in the charming Grasmere Gingerbread Shop for some sweet treats.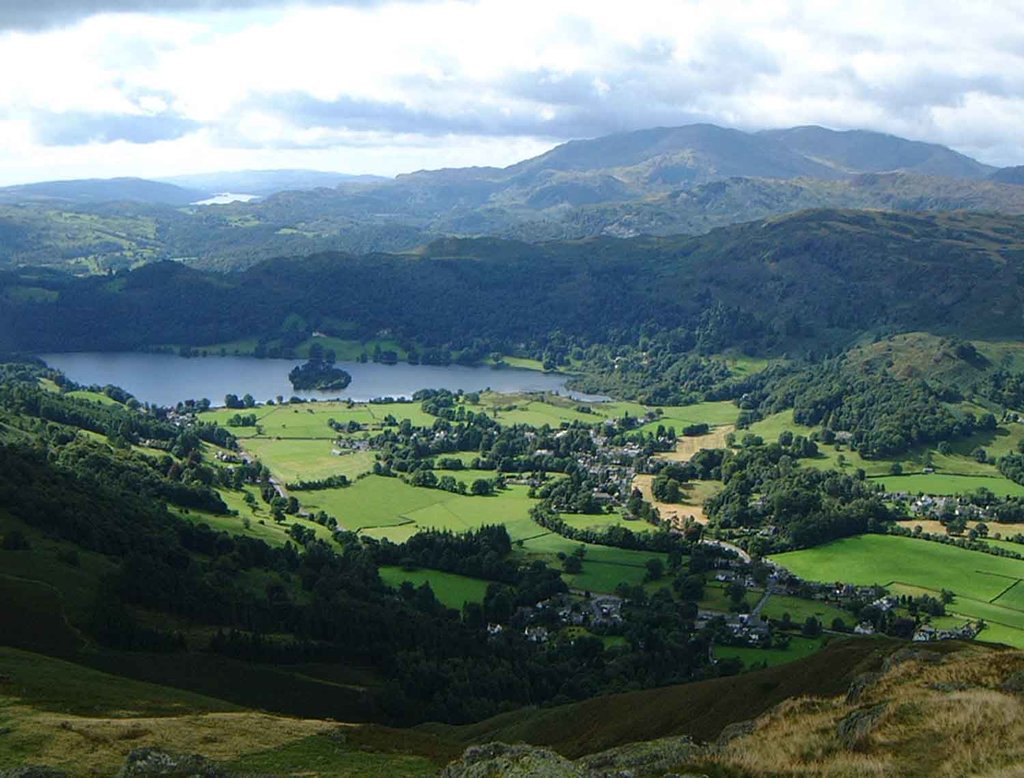 Grasmere, Cumbria seen from Stone Arthur – By Mick Knapton – en.wikipedia, CC BY-SA 3.0, https://commons.wikimedia.org/w/index.php?curid=1986928
Plan your Lake District trip
—————————-
With so much to choose from, you can have whatever type of holiday you wish in these best places to stay in the Lake District. When you're ready to plan your trip, visit Expedia to check out deals on Lake District hotels and find more things to do in the Lake District.
#### Photo Credits
Cover pic: The village of Glenridding and Ullswater lake – By Diliff – Own work, CC BY-SA 3.0, https://commons.wikimedia.org/w/index.php?curid=7174148"
More Articles With Top List
13 of Europe's Best Rooftop Bars
Using customer review data, Expedia has found the best hotel with a rooftop bar for your next trip, when we're able to enjoy the sunsets again.