By Expedia Team, on April 1, 2021
13 of Europe's Best Rooftop Bars
Pre-pandemic, when travellers had the chance to close the day gazing over Europe's most famous skylines, they turned to Europe's best rooftop bars. Today, using customer review data, Expedia has found the best options for your next trip, when we're able to enjoy the sunsets again. These favourites offer great cocktails, breath-taking views and friendly service. Across Spain, Greece, Portugal, Italy and the UK, there is a wonderful blend of modern mixology with old-world charm in some of the most desirable destinations on the continent.
1. Barceló Raval, Spain
Guests can watch the sun fade past Barcelona from the 360-degree terrace. Barely five minutes off La Rambla, Barceló Raval offers a bar, a pool and panoramic views of the city, with a live DJ on the weekends from April through November.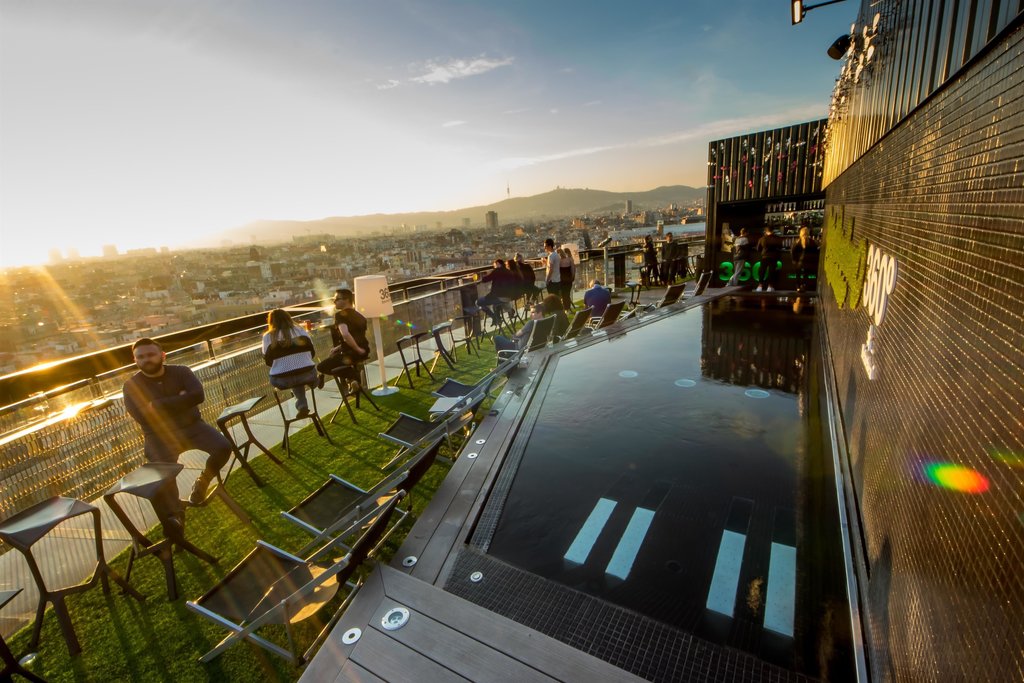 2. Athens Gate Hotel,
Greece Up on the eighth floor, the chef serves a fusion of Greek and Mediterranean dishes with views of the city, Acropolis Hill and The Temple of Zeus. Creative cocktails and fine Greek wine round out the experience in the evening
More Articles With City break