By Expedia Team, on October 2, 2018
The Best Places to Spot Elephants in Africa
"When going on safari on the African continent, sighting the 'Big Five' is usually the dream (that would be the lion, the water buffalo, the leopard, the rhino, and the elephant).
Everyone has their favourite animal on safari, but for many it's the African elephant, one of the most beautiful and intelligent creatures on the planet. Elephants can be found in many national parks throughout Africa, but if you're looking for a guaranteed sighting, these parks are a safe bet.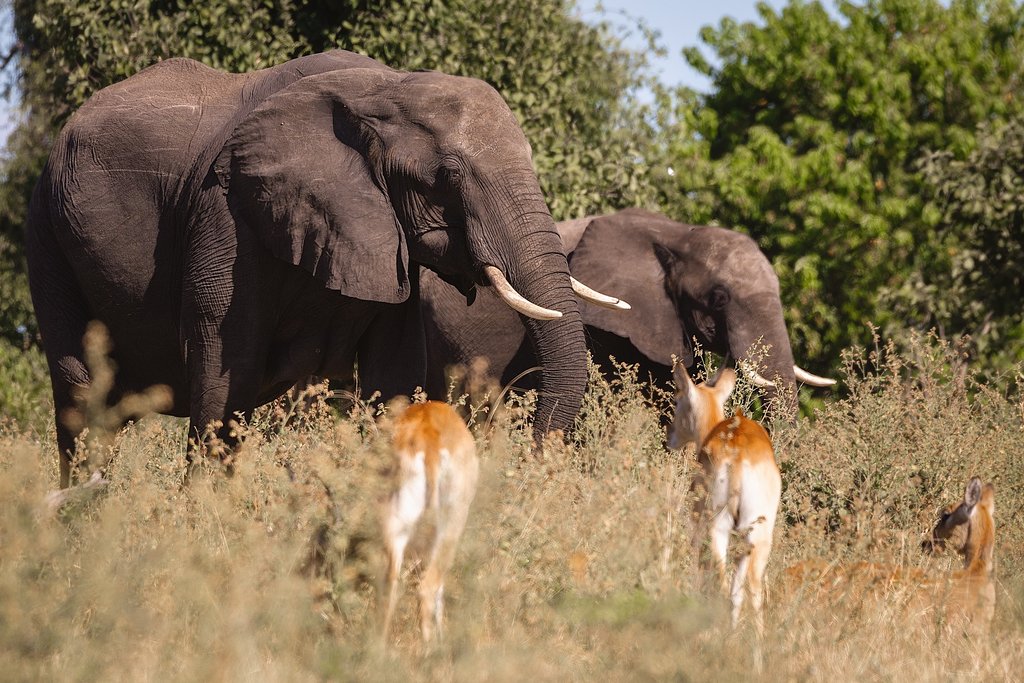 ### Chobe National Park, Botswana
Home to over 50,000 elephants, there's no better place for elephant spotting than Chobe National Park, Botswana. Large herds gather by the banks of the Chobe River, giving safari-goers the chance to see them by land or by boat.
Chobe's proximity to Victoria Falls makes it an easy day-trip destination from either Zambia or Zimbabwe, but to get the full experience, staying overnight in Chobe National Park is best. Most visitors prefer to visit during the dry season (May – November) when the animals congregate around the river.
### Addo Elephant National Park, South Africa
Just over an hour's drive away from Port Elizabeth, South Africa, you will find the fabulousAddo Elephant National Park in South Africa. As well as elephant spotting, you can take part in several outdoor activities including horse riding and hiking.
The great thing about this park is that it is in the malaria free Eastern Cape region so it's a great place to take the kids!
### Amboseli National Park, Kenya
You will probably recognize this park by sight, if not by name, as Amboseli is the national park that lies at the foot of Kilimanjaro on the Kenya side of the border. Amboseli National Park is home to large herds of elephants and due to its epic backdrop, this park is a photographer's dream.
The park is situated only a few hours away from Nairobi, yet receives few visitors compared to the other, more well-known national parks in Kenya.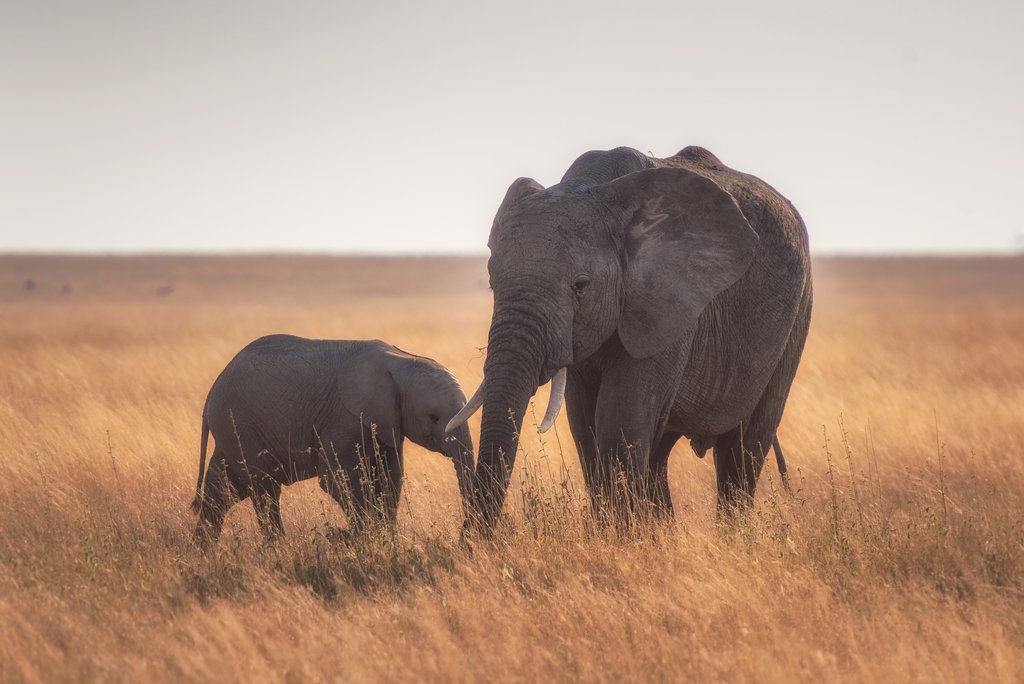 ### Liwonde National Park, Malawi
Liwonde National Park is a magical place, situated on the banks of Malawi's Shire River.
Malawi is often overlooked as a safari destination compared to its neighbours, however this pretty and atmospheric park contains Malawi's largest elephant population and it's not uncommon to find large herds bathing in the river. You can even take a boat trip along the river allowing you to get up close and personal with these magnificent creatures!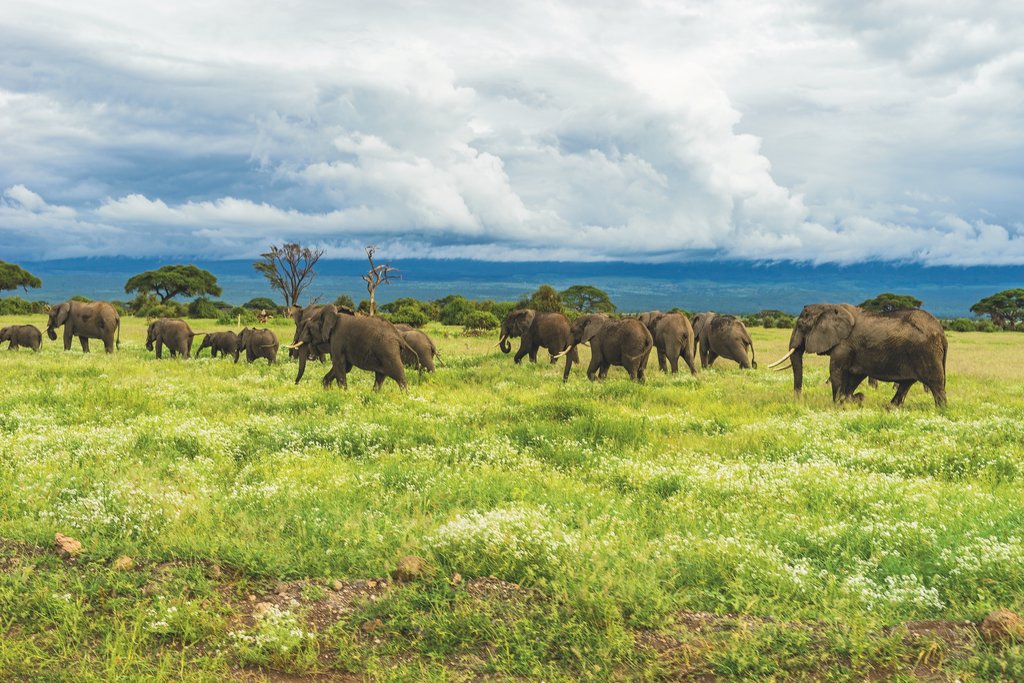 ### Tarangire National Park, Tanzania
If you're taking a trip to the Serengeti, why not stop over in Tanzania's Tarangire National Park, home to one of the largest elephant populations in the country?
It has been known for herds of up to 300 elephants to be spotted, so if you're looking for an elephant sighting of epic proportions, then Tarangire might just be where you'll find it. It's also a lot less crowded than many of the other parks in Kenya or Tanzania!
### Kruger National Park, South Africa
Kruger National Park is the most famous and oldest national park in South Africa and with a wide diversity of wildlife, it's easy to see why visitors flock here every year. If you're looking to see big bull elephants known as 'tuskers', then Kruger is the safari to choose.
As well as having a healthy elephant population, Kruger is home to the 'Big Five' so you'll have an excellent chance of spotting those animals, too!
Have you seen African elephants on safari?"
More Articles With Adventure