By Expedia Team, on October 25, 2018
Blogger Picks: The Best Places to Stay on the Camino de Santiago, Spain
"Macca, an adventure travel blogger and presenter at An Adventurous World, is at his happiest when pushing his own personal boundaries – and he always encourages his readers to do the same on their travels. So far, his sense of adventure has seen him swim with icebergs in Greenland, dive the cenotes in Mexico and jump off a number of incredibly tall structures. He has kindly put together his five favourite places to stay on the Camino de Santiago in Spain – there's no roughing it with these gorgeous properties.
– – – – – –
Parador de Santiago – Hostal dos Reis Catolicos, Santiago de Compostela
—————————————————————————-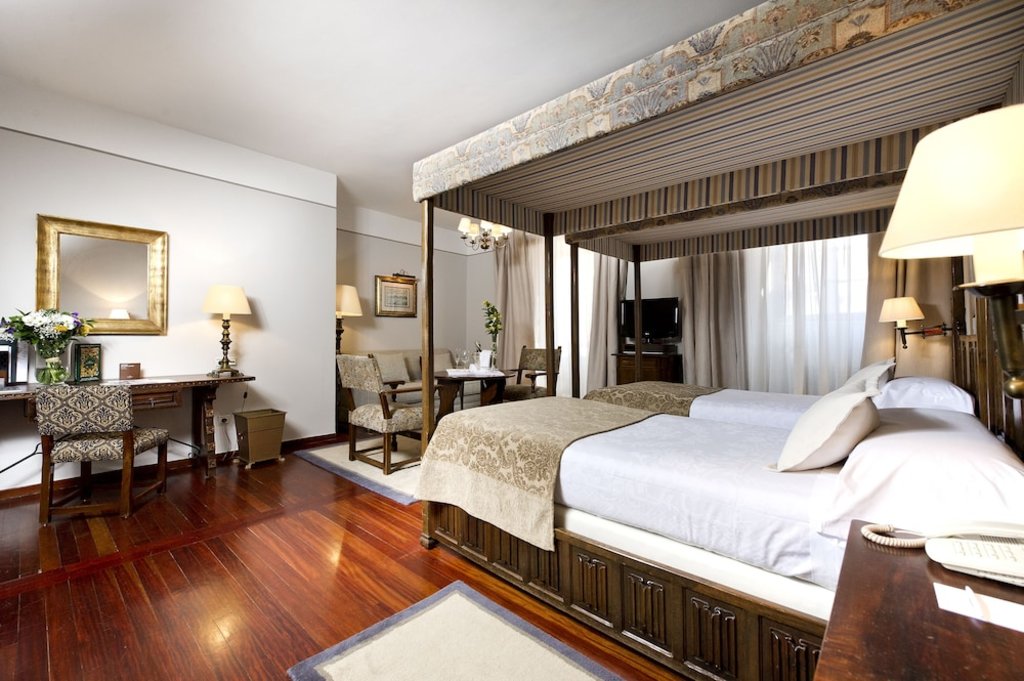 Once a lodging for pilgrims over the centuries, Parador de Santiago has preserved much of its original features, such as grand tapestries, high-vaulted ceilings and stone archways. However, all rooms now feature modern amenities, too.
One of the major highlights of staying here are the intricate four-poster beds – they really make you feel like Spanish royalty. The food from both restaurants is superb and really underscores why Spain is one of the shining lights of world cuisine.
Another bonus is that Parador de Santiago is a short walk from the train station – this makes it the perfect place to stay at the end of the Camino de Santiago.
Have a look at our hotels in Santiago de Compostela page for more options.
– – – – – –
Gran Hotel La Perla, Pamplona
———————————-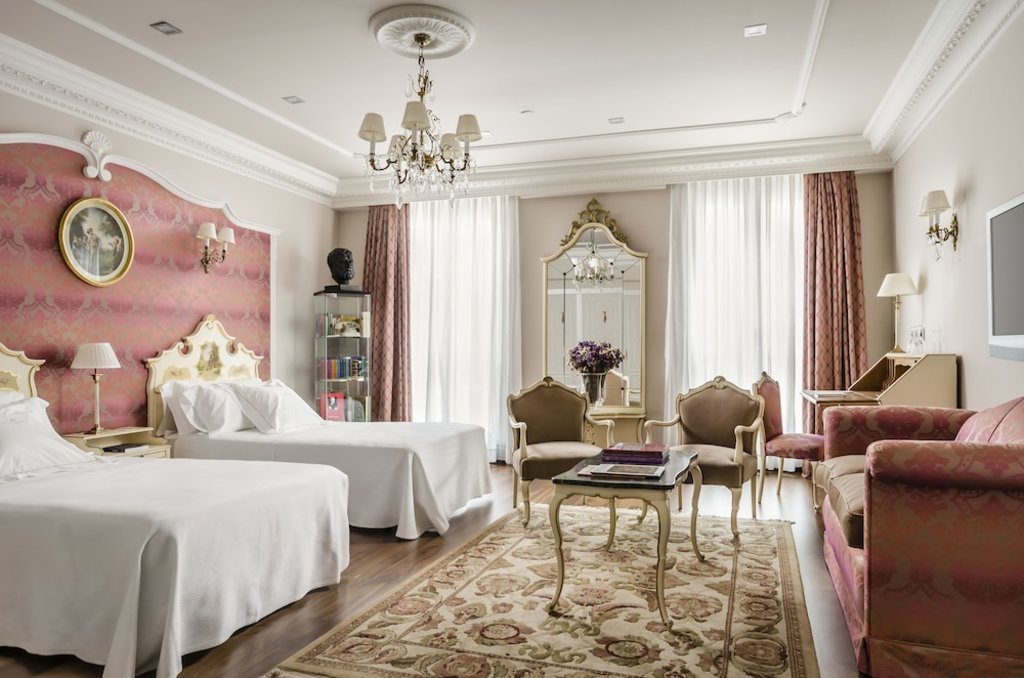 Gran Hotel La Perla has played host to such luminaries as Ernest Hemmingway, Charlie Chaplin and Orson Welles over the years – so you're in good company when you stay here.
The hotel's traditional restaurant offers delicious dishes such as the pintxos tasting menu, and it does a great breakfast too. This really is one of the grandest places to stay on the Camino de Santiago and has become a bit of a destination in its own right – you'll definitely feel like a bit of a celeb while staying here but without breaking the bank!
The hotel is also close to Plaza del Castillo, a beautiful square perfect for a glass of red in the evening and watching the world go by.
Have a look at our hotels in Pamplona page for more options.
– – – – – –
Parador de Baiona, Baiona
——————————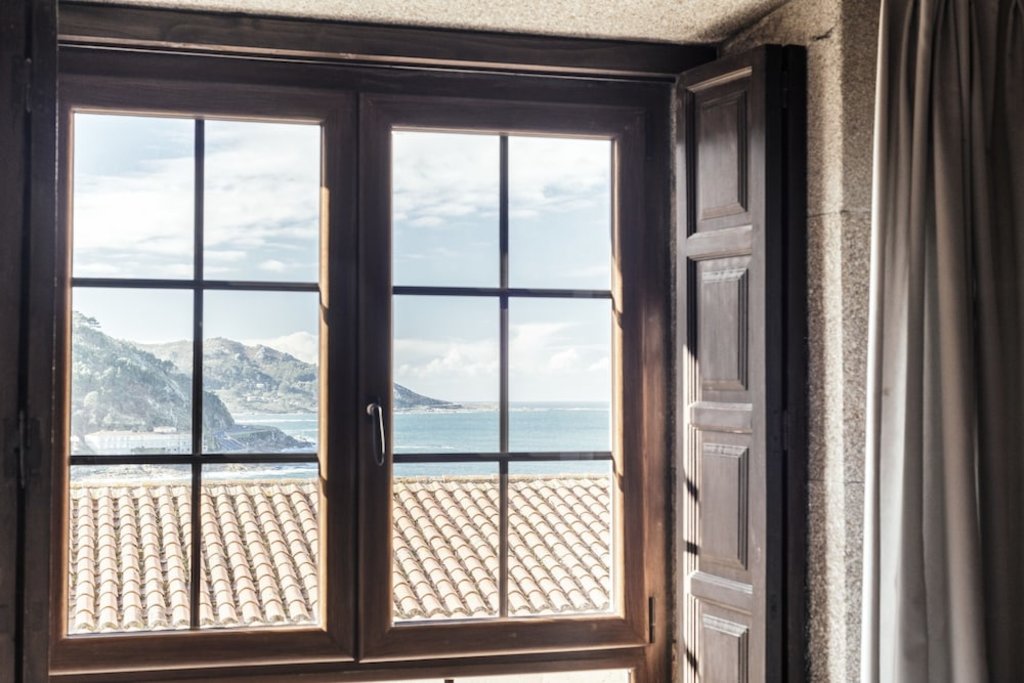 Located on the Monterreal peninsula and just two minutes from the beach, Parador de Baiona is housed in a very traditional Galician mansion and has the most gorgeous views of the ocean.
If you're looking for a place to kick back and relax after hiking the Camino de Santiago, then this is the one for you.
As for the food, Parador de Baiona offers delicious Galician cuisine, all with views of the bay and the Cíes Islands. As you're by the water think of seafood and Paella. Often the best dish is the catch of the day cooked any way you like it. Just delicious.
Have a look at our hotels in Baiona page for more options.
– – – – – –
Parador de Hondarribia, Hondarribia
—————————————-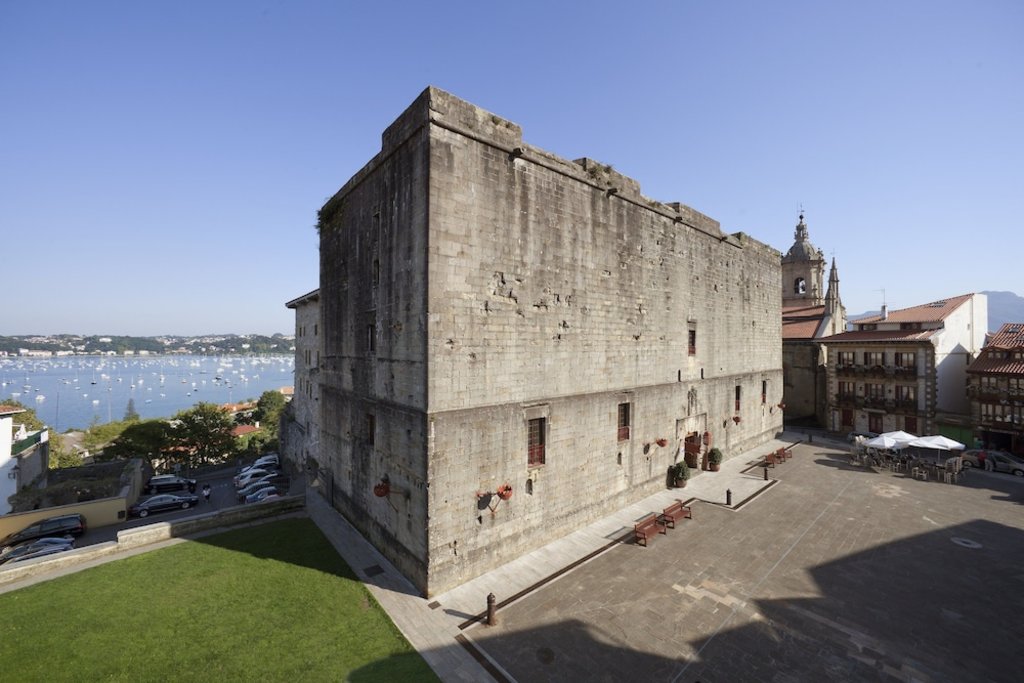 Parador de Hondarribia mixes a 10th-century castle overlooking the Bidasoa Estuary with a beach that's just a seven-minute walk away – what more could you want!
Rooms are very spacious, with high-vaulted ceilings and incredibly thick walls. Unlike a few of the other paradors in Spain, this one really does feel like you're staying in a castle.
Also, if you have a car, San Sebastian is just a 20-minute drive away where you'll find some of the world's best restaurants such as Arzak, Alameda and Kokotxa. If you're really looking to treat yourself then it's worth the detour!
Have a look at our hotels in Hondarribia page for more options.
– – – – – –
Landa, Burgos
——————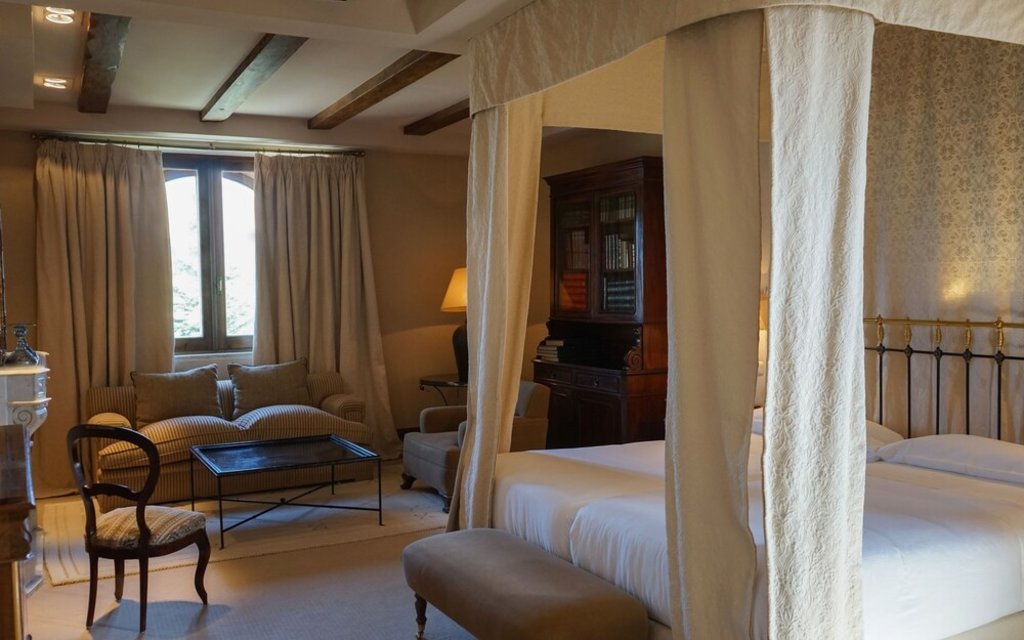 The family-run Landa started off as a little restaurant 2km outside of the village of Burgos for travellers to refresh themselves. Since then it has transformed into the beautiful hotel you see today.
At noon every day the hotel offers a range of classic pastries and cakes, freshly baked in their own bakery each morning – so leaving the hotel can be quite difficult!
Not that you'd want to, of course – this really is one of the best hotels to stay at if you're walking the Camino de Santiago. So, relax in luxury while taking on one of the best hikes in the world.
Have a look at our hotels in Burgos page for more options."
More Articles With Adventure