By Expedia Team, on November 4, 2018
Blogger Picks: Hiking Lodges in Patagonia
"South America's southern frontier of Patagonia is equal parts wild, rugged and beautiful. This is a place where the skies are vast and the spaces empty. While the enormous emptiness holds great appeal for the most intrepid of explorers, Patagonia's jagged peaks, turquoise lakes and dusty trails are the real attraction, pulling in hikers and adventurers from all over the world.
For Dave McClane, from Man Vs Globe, Patagonia is one of his favourite regions of a continent he spent a year wandering. So, kick off your hiking boots, pour yourself a glass of Chilean red and warm up beside a roaring fire at one of these Patagonian hiking lodges.
– – – – – –
Lodge Lakutaia, Navarino Island
————————————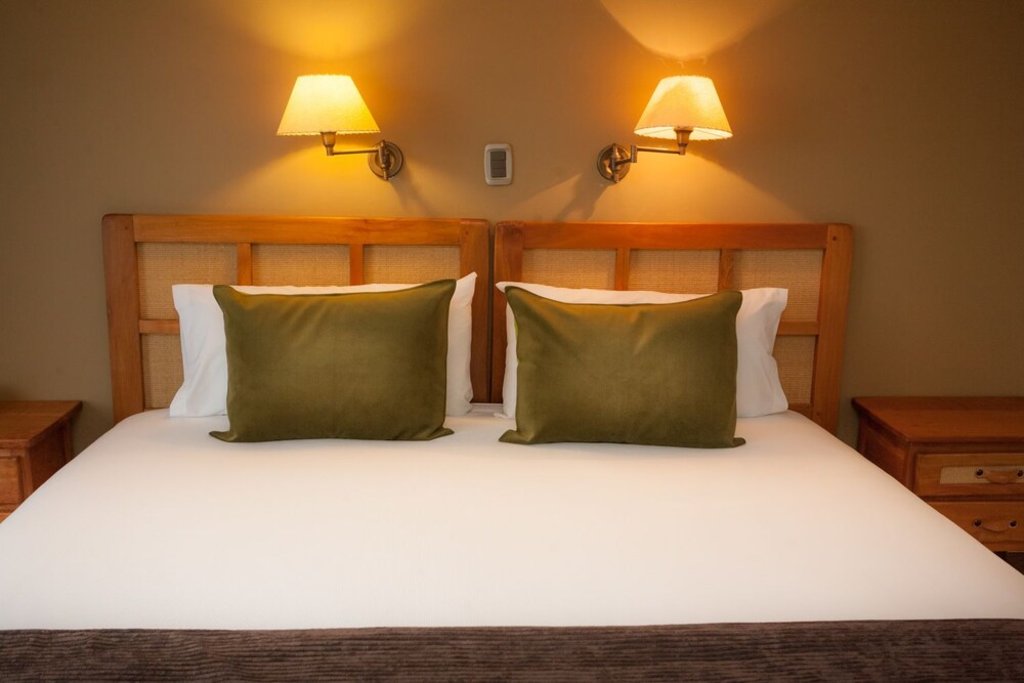 Home of the southernmost trekking route in the world, the Dientes Circuit, Navarino Island is also the most southerly inhabited place in the world, and it is this remoteness that draws people in. Separated from the barren beauty of Tierra del Fuego by the Beagle Channel, Navarino Island is dotted with alpine lakes and stunning granite spires shrouded in mist.
Lodge Lakutaia brings a bit of comfort and civilisation to "El Fin Del Mundo". Known as the southernmost hotel in the world, it has 24 comfortable rooms, as well as a restaurant serving Chilean wines and local cuisine. For those not looking to trek the Dientes Circuit, there is a jampacked activity calendar including kayaking, cycling and horse riding, as well as fishing excursions.
Have a look at our hotels in Cabo de Hornos page for more options.
– – – – – –
Aguas Arriba Lodge, El Chaltén, Argentina
———————————————-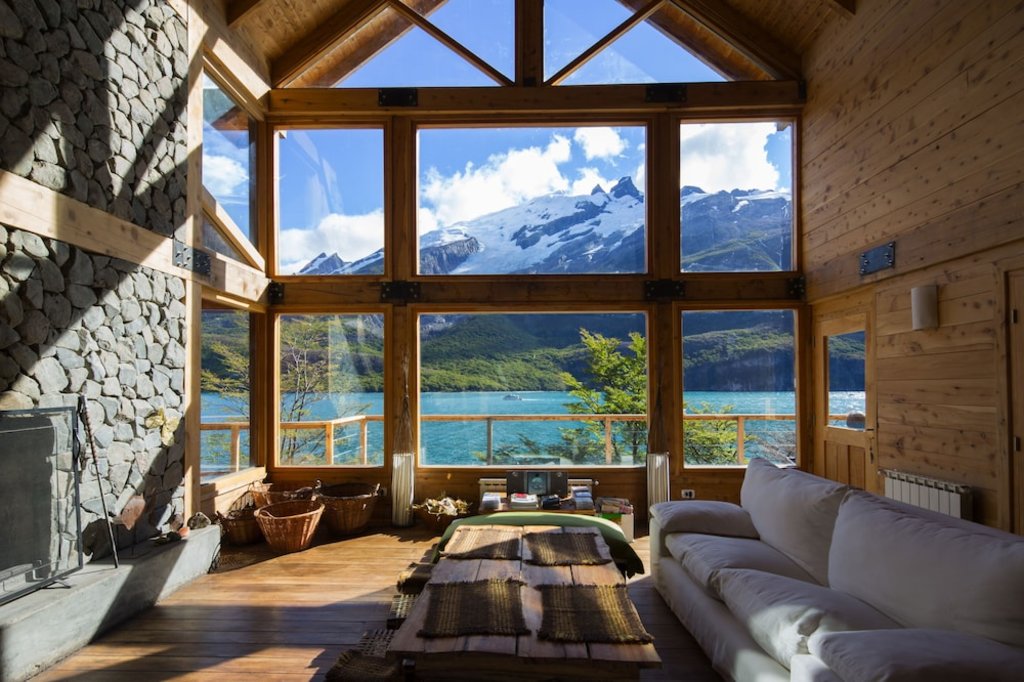 In the shadow of Mount Fitz Roy's imposing peak, at the heart of remote Argentinean Patagonia, Aguas Arriba Lodge offers a guaranteed slice of peace and isolation.
This six-room luxury lodge, where the owners Pato and Ivor live on site, is located 37 km from El Chaltén and is only accessible by 15-minute boat ride or three-hour hike, taking you past beautiful glaciers and waterfalls. The journey is worth it – you will be met with spectacular views of Mount Fitz Roy in one direction and the Lago del Desierto (Lake of the Desert) in the other.
Despite its remote location, Aguas Arriba Lodge has plenty of added luxuries, including a full-service restaurant, well-stocked bar and extremely comfortable rooms – you'll certainly feel pampered and relaxed after a hard day of trekking here. There is also a boat on hand, allowing you to explore the surrounding lakes and rivers.
Have a look at our hotels in El Chalten page for more options.
– – – – – –
Eco Camp Chile, Torres Del Paine
————————————-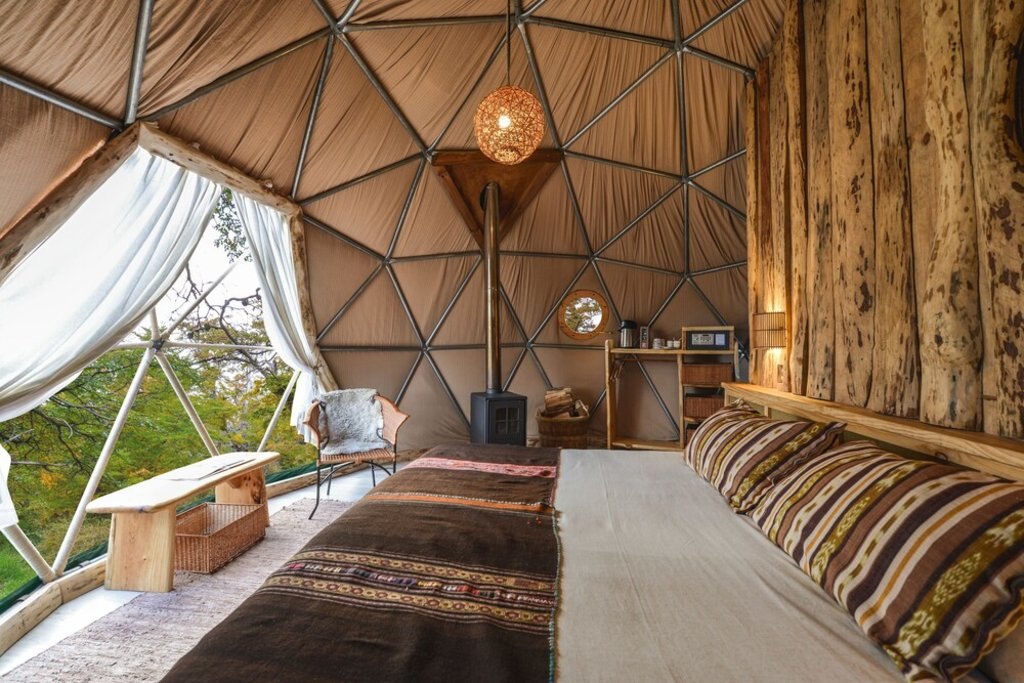 If you've ever seen a picture of Patagonia's dramatic mountain landscape, odds are it was taken in Torres del Paine. Chile's most famous national park is named for its razor-like peaks that form the Cordillera Paine, the small but spectacular mountain group that make this one of the most beautiful places in the entire world.
If you want to hike the park's spectacular trails but don't fancy hauling your tent the whole way, Eco Camp Chile is the comfortable alternative. The cluster of geodesic domes all contain wooden floors, cosy wood-burning stoves, real beds with lots of warm bedding and a window in the roof to see the stars.
The camp offers trekking packages of all lengths and levels. However, if hiking isn't your thing, you can relax with yoga sessions, massage treatments, or just hang out with fellow travellers beside a roaring fire in the Community Domes.
Have a look at our hotels in Torres Del Paine page for more options.
– – – – – –
Remota Hotel, Puerto Natales
———————————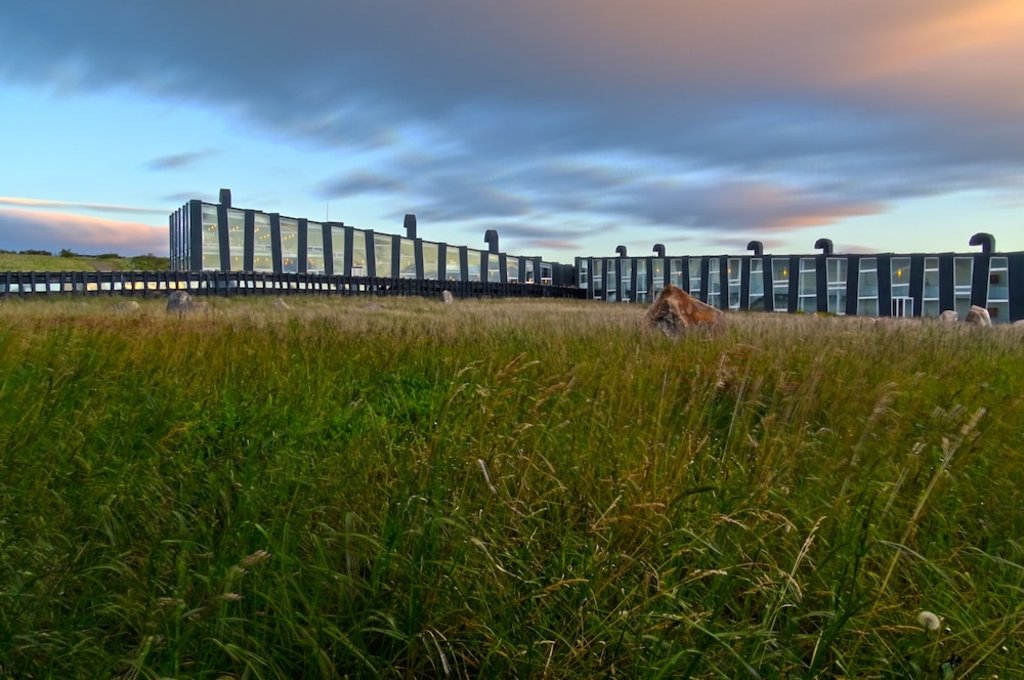 Located on the shore of Seno Ultima Esperanza, just outside of Puerto Natales, the sprawling Hotel Remota was the brainchild of architect Germán del Sol. Inspired by Patagonian quila sheds slanted by the wind, he designed the hotel as a warm, ecologic refuge that fits seamlessly into the landscape.
The hotel occupies an old agricultural building, offering 72 rustically designed rooms overlooking either the fjords or mountains, as well as stylish communal spaces where you can rest by the fire after a long day of hiking. If relaxation is your main aim, you can take full advantage of the hotel's 15-metre heated pool, Finnish sauna or two outdoor jacuzzis.
Have a look at our hotels in Natales page for more options.
– – – – – –
Tierra Patagonia**, Torres Del Paine**
——————————————-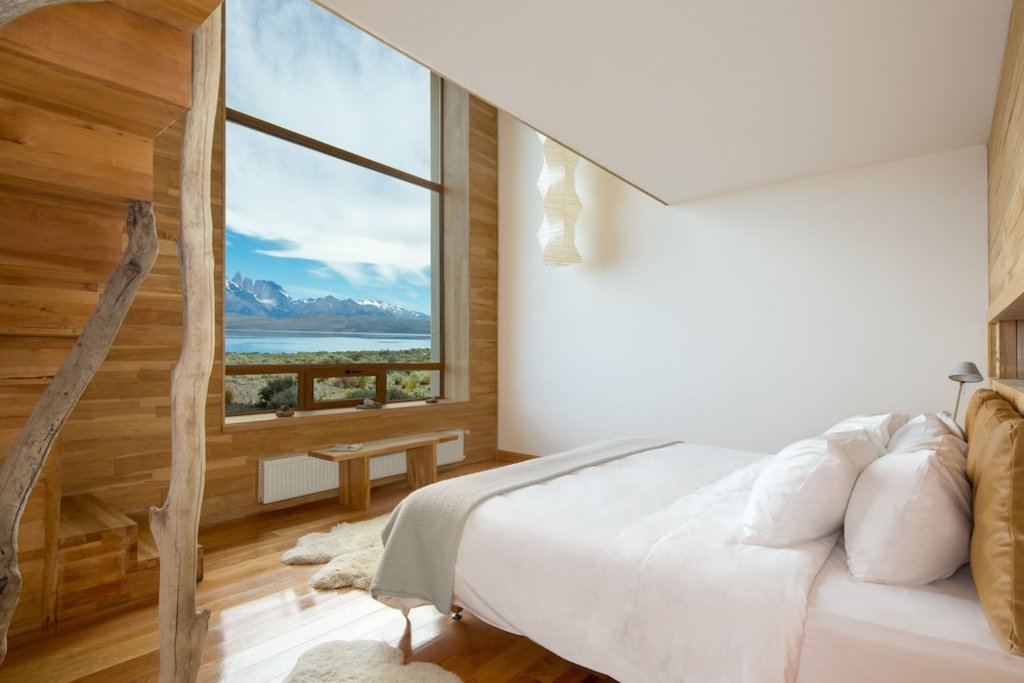 The sweeping Tierra Patagonia was designed to blend seamlessly with the wild, windswept Chilean landscape like a curved fossil half-sunk into the grassy Patagonian steppe. The striking wooden structure sits on the bright blue shores of Lake Sarmiento with enormous windows that allow the peaks of the UNESCO biosphere reserve to shine as a constant and awe-inspiring backdrop.
Each of the 40 eco-luxe rooms, merging the style of the indigenous Tehuelche people with Scandi minimalism, look out over the lake and the majestic towers of the Paine Massif. The views here are the main attraction, with an enormous, open communal space utilising floor-to-ceiling windows. Even the indoor pool showcases the Paine massif and Lake Sarmiento from its toasty waters.
Have a look at our hotels in Torres Del Paine page for more options."
More Articles With Adventure