By Expedia Team, on October 30, 2019
The Best Museums and Galleries in Glasgow
"Like your history and/or your art? Keen to head to Scotland? You may want to consider Glasgow, which is home to a brilliant mix of museums and galleries. From fine art and football to transport history and the history of Scottish education, discover the cultural highlights of the city with our guide to its best museums and galleries.
Kelvingrove Art Gallery and Museum
—————————————–
In the grounds of Kelvingrove Park, the Kelvingrove Art Gallery and Museum is one of Glasgow's most popular attractions, and with good reason. The museums has 22 galleries featuring a range of exhibits, from artefacts from Ancient Egypt and Natural History to an art collection that includes Old Masters, French Impressionists and the Glasgow School, among others. The architecture of the Kelvingrove is pretty spectacular in its own right too. The museum is open seven days a week and admission is free.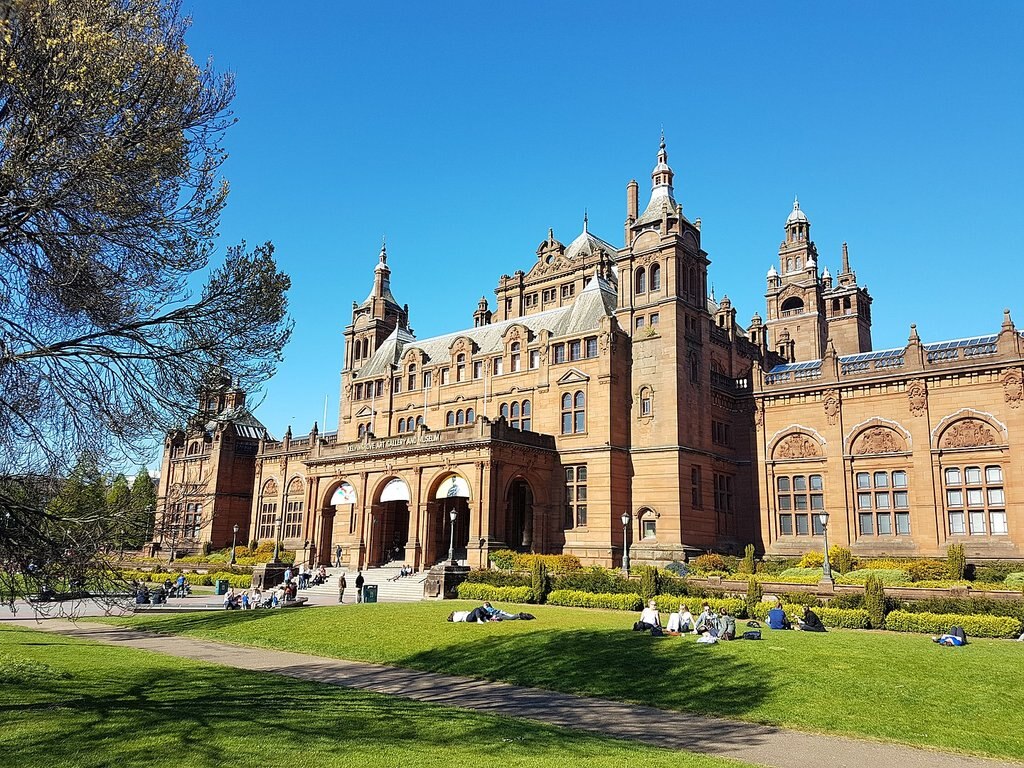 By Stinglehammer – Own work, CC BY-SA 4.0, https://commons.wikimedia.org/w/index.php?curid=62338004
On the banks of the Clyde a striking modern building designed by Zaha Hadid Architects is the home of the Riverside Museum, Glasgow's museum of transport. With a mix of interactive displays and over 3,000 objects to explore, you can discover the history of shipbuilding in the city, operate a fire engine, and explore a range of vehicles, from skateboards to steam locomotives. Open seven days a week, admission to the Riverside Museum is free.
The oldest museum in Scotland – and part of the University of Glasgow – The Hunterian brings together a number of collections and exhibition spaces, including The Hunterian Museum, The Hunterian Art Gallery, the Zoology Museum and the Anatomy Museum. Highlights include the largest single holding of the Scottish architect, designer and artist, Charles Rennie Mackintosh, as well as material from the Antonine Wall, Rome's final frontier. Admission to the permanent collections of The Hunterian is free, with a small charge for special exhibitions.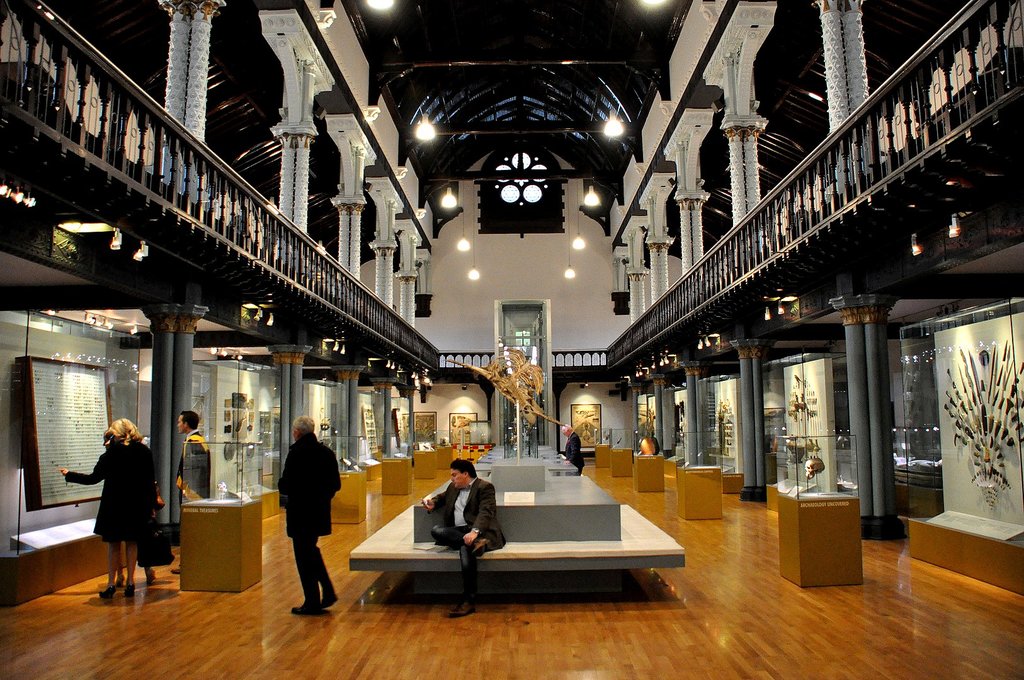 By Osama Shukir Muhammed Amin FRCP(Glasg) – Own work, CC BY-SA 4.0, https://commons.wikimedia.org/w/index.php?curid=42155397Compass Gallery
———————-
Founded in the late 1960s, Compass Gallery is one of Glasgow's principle contemporary art spaces and a must-see for anyone interested in discovering the latest talent and stars of the future. The programme of exhibitions features both Scottish and international artists. It changes month to month, so visit its website to see what is showing during your visit.
Combining a historic brick building with a large glasshouse, the People's Palace and Winter Gardens was dedicated to the people of East End of Glasgow when it was built in 1898. Today it houses a social history exhibition on city life, told using objects, films, prints and photographs. The People's Palace is open seven days a week and admission to the exhibition is free. Don't miss the restored Doulton Fountain in front of the entrance.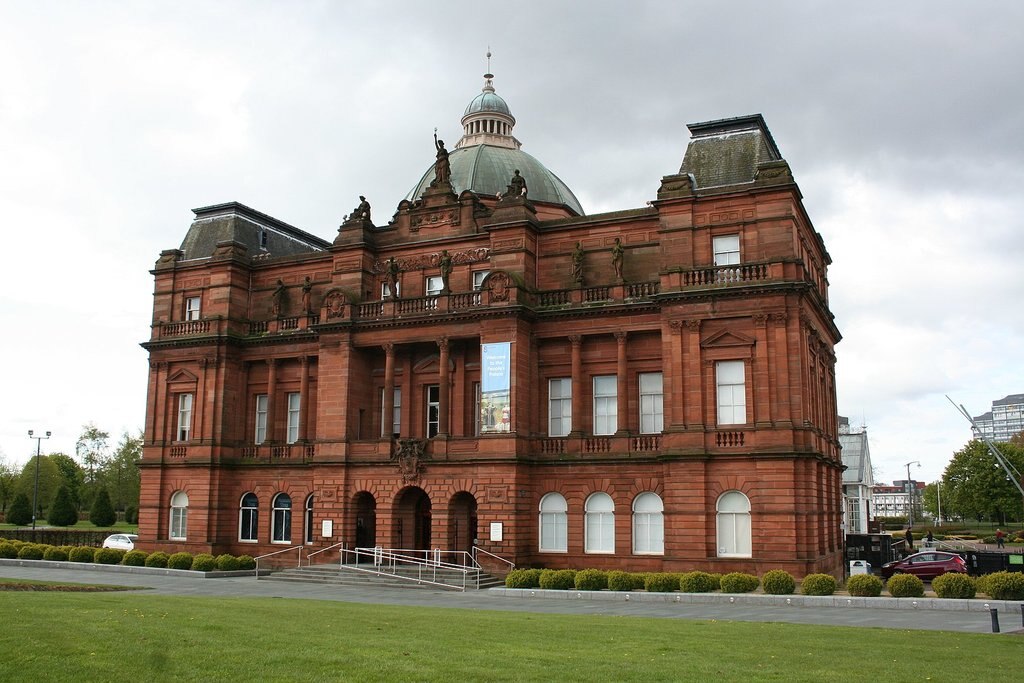 By © MSeses / Wikimedia Commons, CC BY-SA 4.0, https://commons.wikimedia.org/w/index.php?curid=48085573The Lighthouse
———————
Occupying an old newspaper building designed by Charles Rennie Mackintosh, The Lighthouse is Scotland's Centre for Design and Architecture. Its changing programme of events explores everything to do with architecture and design, with guided tours – held each Saturday – delving into the history of the building and Mackintosh's influence on Glasgow as a whole. Don't forget to climb the Mackintosh Tower for some great views across the city. Admission is free.
Gallery of Modern Art
—————————-
Glasgow's Gallery of Modern Art or GoMA is the city's main contemporary art museum and gallery space. it hosts temporary exhibitions and has a permanent collection that features works by artists like Andy Warhol, David Hockney, Ken Currie and Sebastião Salgado. Alongside the four gallery spaces, there is a cafe, a shop and a library. Admission to GoMA is free.
Scottish Football Museum
——————————-
As the home of the Scottish National Team, the Scottish Cup Final and countless iconic moments in Scottish football history, Hampden Park is a must see for any football fan coming to Glasgow. Alongside daily stadium tours, you can also delve into the rich history of football in this part of the world with the Scottish Football Museum, including all manner of objects and memorabilia from the beautiful game. You can choose between the tour and the museum, or buy a combined ticket for both. See the museum's website for up-to-date prices and tour times.
Scotland Street School Museum
————————————
In another impressive building designed by Charles Rennie Mackintosh, the Scotland Street School Museum is worth a visit for the architecture alone. Inside, you'll also find a museum that tells the story of more than a century of education in Scotland, with the chance to experience what it was like in a Victorian classroom as well. A firm family favourite, the museum is open from Tuesday-Sunday and admission is free.
Looking for a place to stay? Explore our hotels in Glasgow."