By Expedia Team, on November 10, 2018
Blogger Picks: Most Instagrammable Hotels in London
"What isn't instagrammable these days? We snap shots of cool coffee shops in hip cities, gorgeous backdrops in faraway dreamy destinations and chic outfits that suggest we're one step ahead of the fashion curve. Everything and anything can be captured, filtered and shared, least of all hotels, which vary from arty and innovative buildings to more traditional and timeless aesthetics. If you're in London and keen to stay somewhere instagrammable, check out the recommendations below from our expert panel of bloggers.
Our panel
– Taylor Fuller, Travel Colorfully
– Claire Stokes, Stoked to Travel
– Lucy Ronan, Faraway Lucy
– Portia Jones, Pip and the City
– – – – – –
The Hoxton, Shoreditch
—————————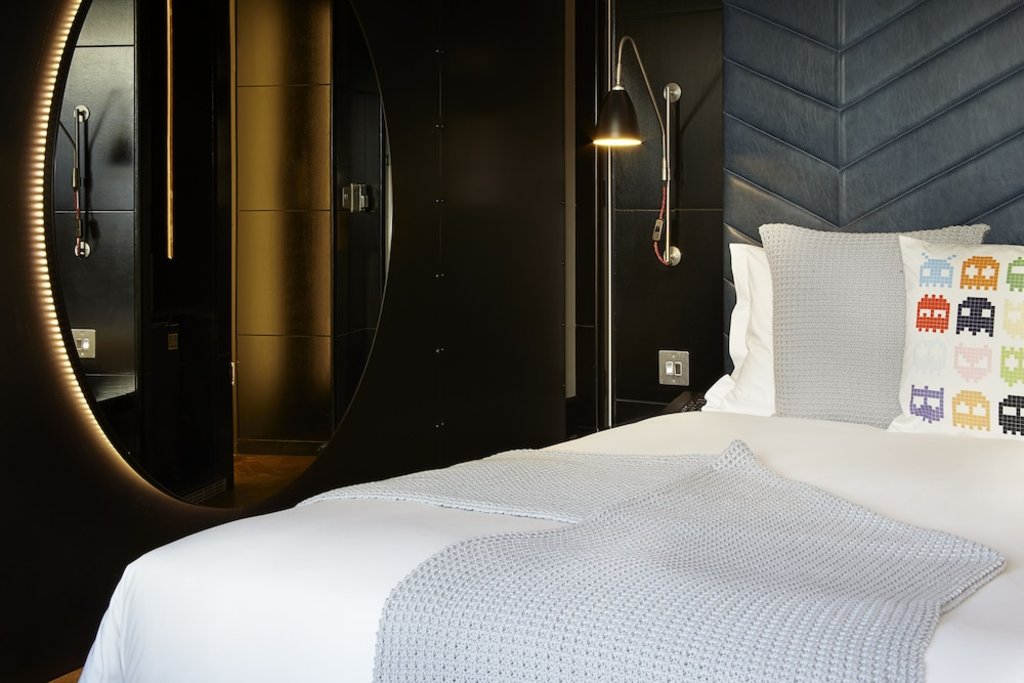 Chosen by: Taylor Fuller from Travel Colorfully
"From the hotel lobby to the restaurant and up to the rooms, The Hoxton in Shoreditch is definitely one of the most instagrammable hotels in London. It has an awesome East London grungy vibe going on, which really embodies the area it's located in. Sit on one of the comfortable couches in the lobby and snap a photo of the fully working fireplaces or head to the restaurant and indulge in a tasty meal that you'll want to share on your feed. And once you check in and head up to your room, prepare to be surprised by the decor! The quarters are uniquely decorated, and the one I stayed in had a headboard inspired by an old barbershop marquee. You won't be able to stop snapping away!"
Have a look at our hotels in Shoreditch page for more options.
– – – – – –
InterContinental London – The O2, Greenwich
————————————————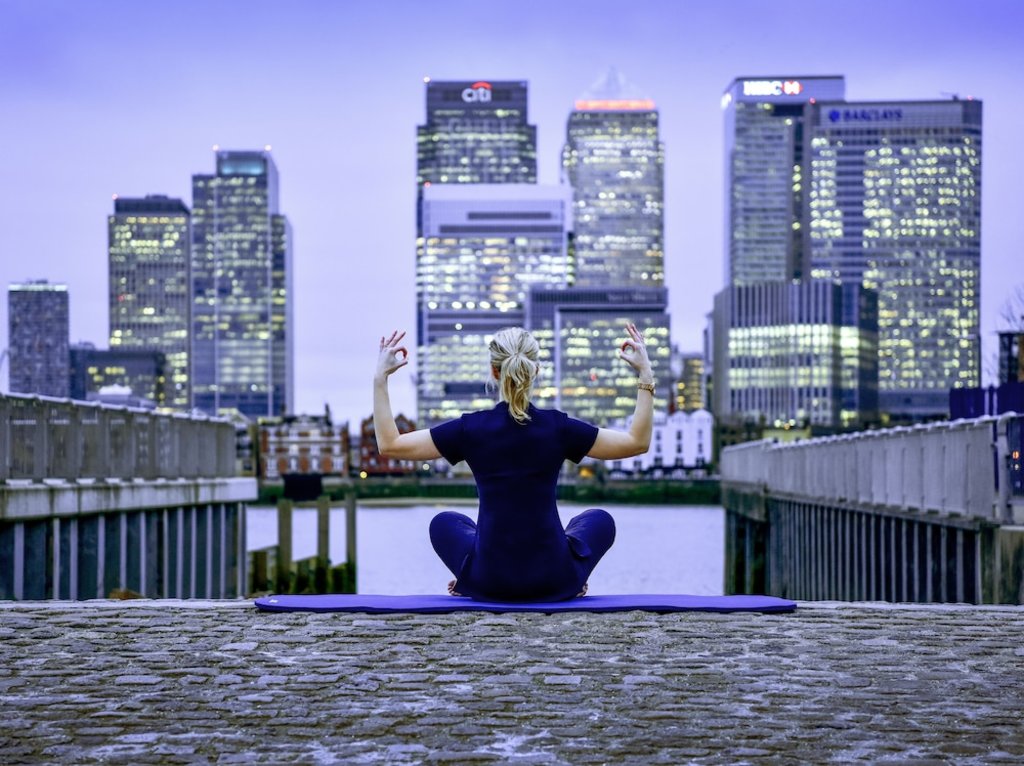 Chosen by: Claire Stokes from Stoked to Travel
"The InterContinental London – The O2 offers easily some of the very best views to be found in the capital. Located on the Greenwich Peninsula, opposite the glittering backdrop of Canary Wharf, its riverside location means the incredible panorama is uninterrupted from all across the hotel. Whether its sunrise from your room over the Thames, or watching the sun setting from the Eighteen Sky Bar – my absolute favourite spot within the hotel – there are so many instagrammable spots to capture the perfect photo."
Have a look at our hotels in Greenwich page for more options.
– – – – – –
The Henrietta Hotel, Covent Garden
—————————————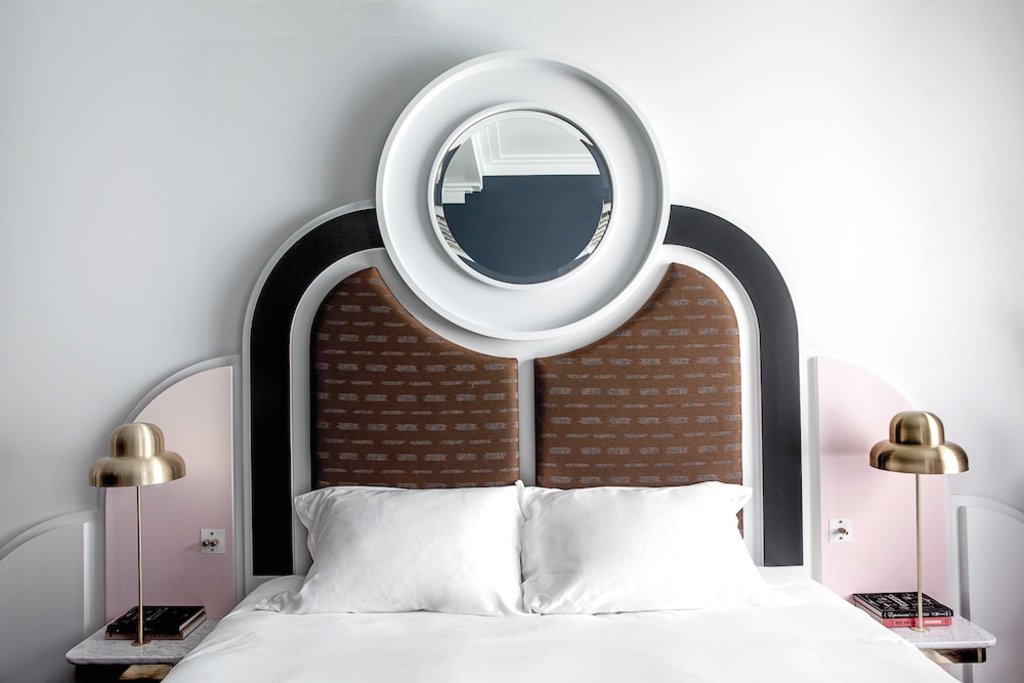 Chosen by: Lucy Ronan from Faraway Lucy
"From the millennial pink walls to the marble countertops, you'd have a hard time finding a more instagrammable hotel than The Henrietta Hotel. Marrying 1930s features with modern luxuries, this Parisian art deco hotel succeeds in creating an atmosphere that is at once cosy and stylish. And as if that wasn't enough, The Henrietta also features an on-site bar where guests can unwind with a drink. Top tip: book a stay in the Grand Convent Garden room or the Grand Henrietta room for a private balcony with stunning views across Victorian chimney tops to the London Eye."
Have a look at our hotels in Covent Garden page for more options.
– – – – – –
The Kensington Hotel, South Kensington
——————————————-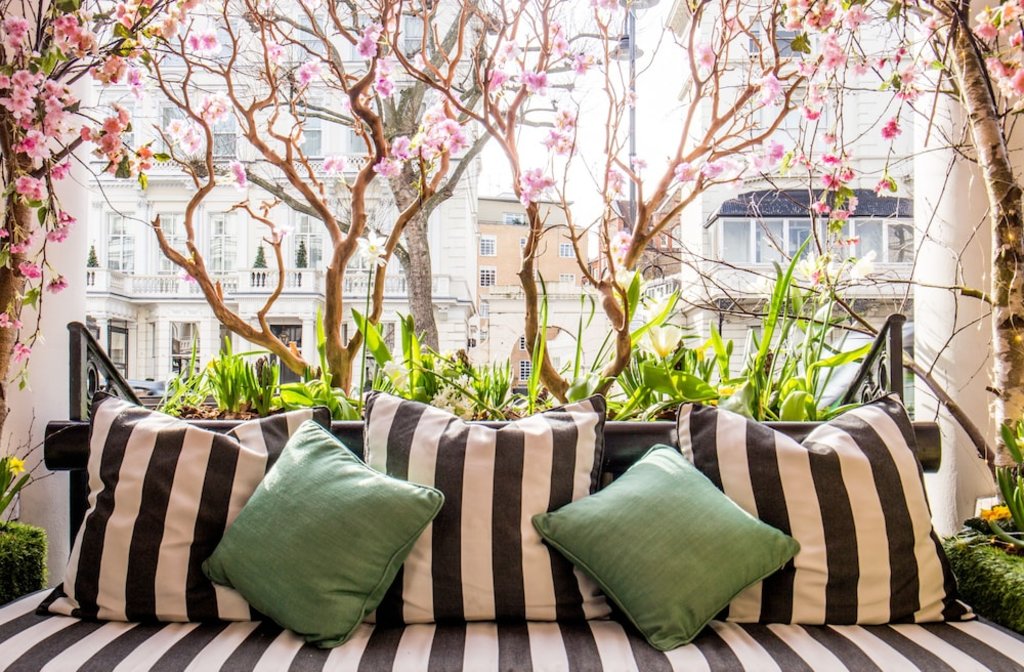 Chosen by: Portia Jones from Pip and the City
"This five-star, chic Kensington hotel is part of the swanky Doyle collection of hotels and features a selection of swish rooms and suites. The luxurious design and Georgian style architecture at this high-end hotel provide many instagrammable opportunities for a gram enthusiast. One of the most photogenic aspects of a stay at the Kensington is indulging in their fabulous afternoon tea, including stunning tableware and champagne and scones next to a warming open fire. With a mix of classic and contemporary touches, it's the place to be for photographers and fans of luxurious London stays."
Have a look at our hotels in South Kensington page for more options."
More Articles With Quirky