By Expedia Team, on November 10, 2017
Blogger Picks: Hotels for Hotels for 31 December abroad
"Ugh, New Year's Eve – always such a disappointment.' We know the cliché. And we're not having a bit of it. New Year's Eve is one of the few events that's celebrated almost everywhere around the world, and it's the perfect opportunity to see a new place at its most fizz-popping, firework-show, partying best, or just to experience a different kind of celebration. If you haven't made plans yet, here are seven great hotels for seeing in the New Year, as chosen by travel experts.
Our panel
– Juliette, Snorkels to Snow
– Carol Perehudoff, Wandering Carol
– Laura, Travelling Weasels
– Claire Endean-Cance, Luxury Travel Diary
– Dan Fennessy, Party With A Local
– Cathy Merrifield, Roar Loud
– Ashleigh Dougherty, Being Ashleigh
– – – – – –
Uprising Beach Resort, Fiji
—————————-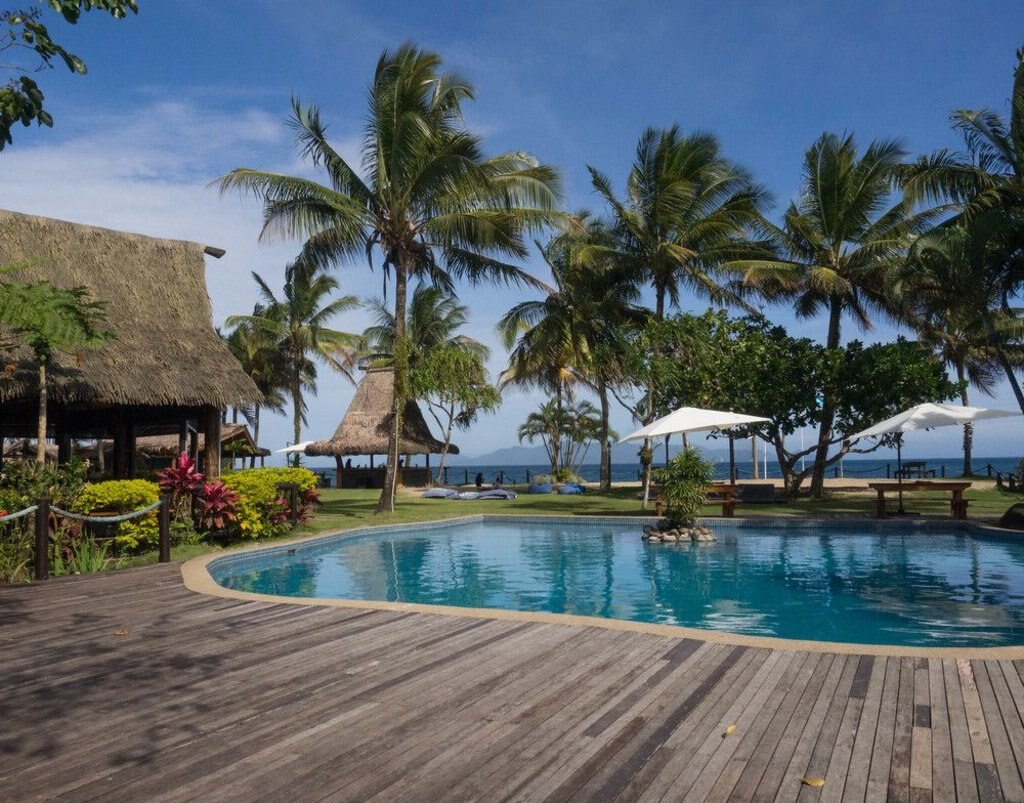 Chosen by: Juliette from Snorkels to Snow
"If an all-night beach party sounds like your ideal end-of-year celebration, then Uprising Beach Resort in Fiji will send you into the New Year with ultimate island vibes. Enjoy traditional Fijian entertainment with fire-dancing and kava (Fiji's national drink), as well as live music and a great party atmosphere."
If you want to see more hotels in Fiji, visit our Fiji hotels page.
– – – – – –
Badrutt's Palace Hotel, St Moritz, Switzerland
—————————————————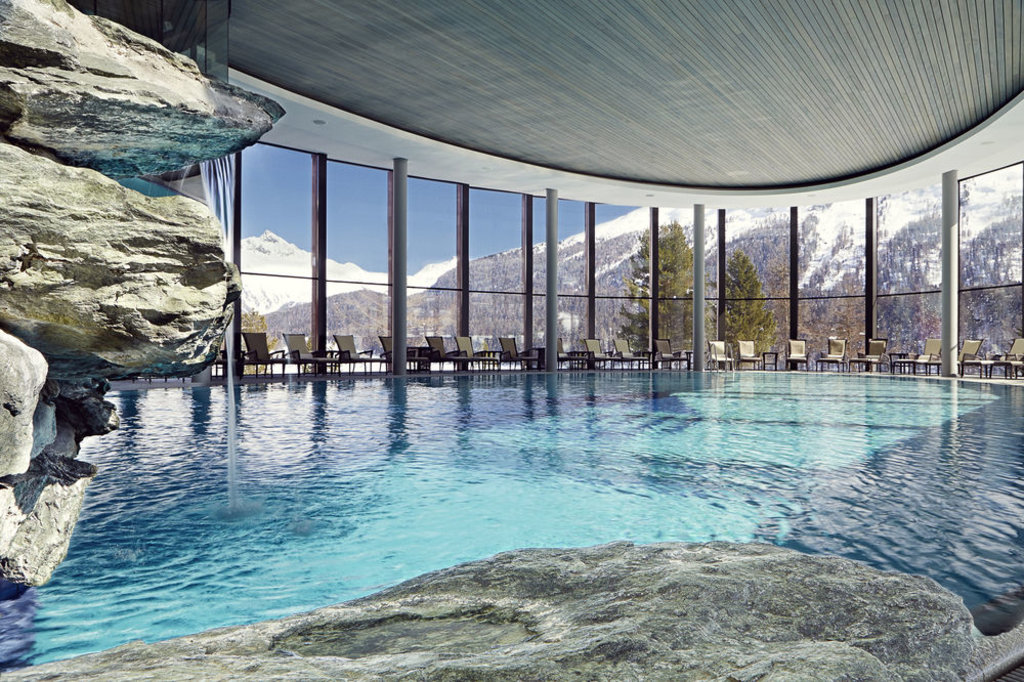 Chosen by: Carol from Wandering Carol
"I'm a luxury traveller and New Year's Eve is a time to splurge, so my pick would be Badrutt's Palace Hotel in the sexy Swiss ski resort of St Moritz. Once a favourite with stars such as Audrey Hepburn and Alfred Hitchcock, this swanky hotel in the Alps still exudes a glamorous winter vibe."
If you want to see more hotels in St Moritz, visit our St Moritz hotels page.
– – – – – –
Corinthia Hotel Budapest, Hungary
————————————–
Chosen by: Laura from Travelling Weasels
"Budapest is our favourite European city and the Corinthia Hotel Budapest has everything you need, and more, for the perfect New Year's Eve – it's luxurious, it's comfortable, the food is incredible and the staff are friendly. This is also one of the hotels that the film The Grand Budapest Hotel was based on."
If you want to see more hotels in Budapest, visit our Budapest hotels page.
– – – – – –
InterContinental London Park Lane, London
———————————————-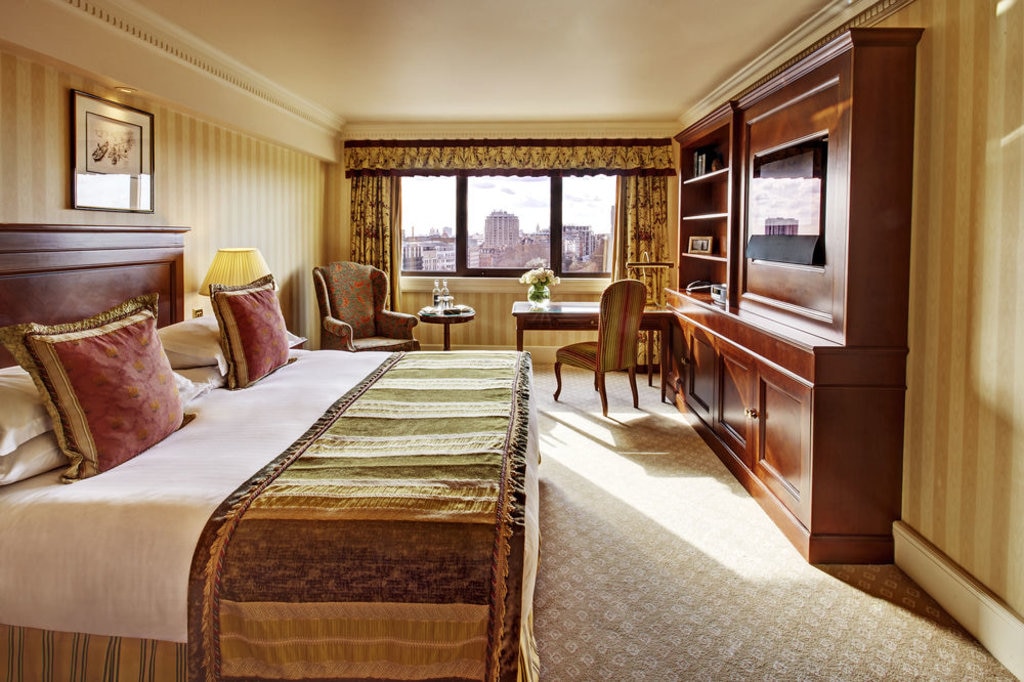 Chosen by: Claire from Luxury Travel Diary
"London is one of my favourite places to spend New Year's Eve, and the Club Lounge at the InterContinental London Park Lane is great for a bird's-eye view of the London skyline, with views of the firework displays across the city. This hotel and lounge overlooks Green Park and the River Thames beyond. From here you can see Big Ben, the London Eye and all the fireworks, but from the comfort of a luxurious, warm lounge. An Executive Room usually gets you access to this extravaganza, along with complimentary champers to top off your evening."
If you want to see more hotels in London, visit our London hotels page.
– – – – – –
Albus Hotel Amsterdam City Centre, Amsterdam
————————————————-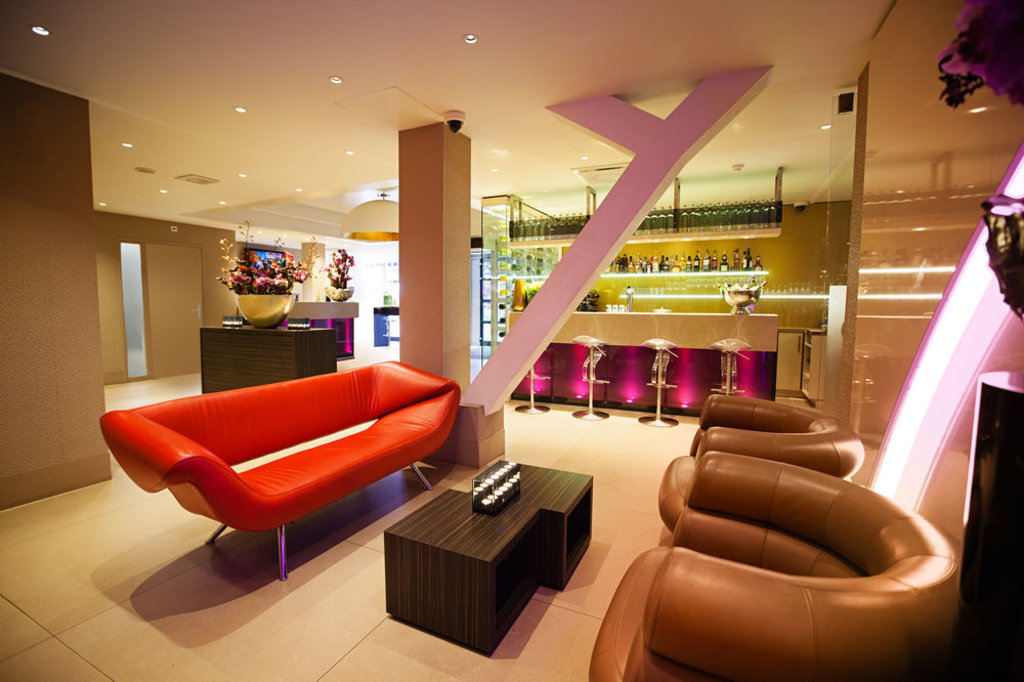 Chosen by: Dan from Party With A Local
"Spending New Year's in Amsterdam means roaming around the canals, party-hopping between all the main squares of the city, like Dam Square, Nieuwmarkt, and Museumplein for the official televised event. Indulge in the traditional oliebollen in the street stalls and watch (or even participate in) the fireworks spectacle all around the city. Albus Hotel is a modern design hotel strategically located between all the main squares and clubs, making it a great base for an unforgettable New Year's Eve."
If you want to see more hotels in Amsterdam, visit our Amsterdam hotels page.
– – – – – –
Terra Nostra Garden Hotel, Azores, Portugal
————————————————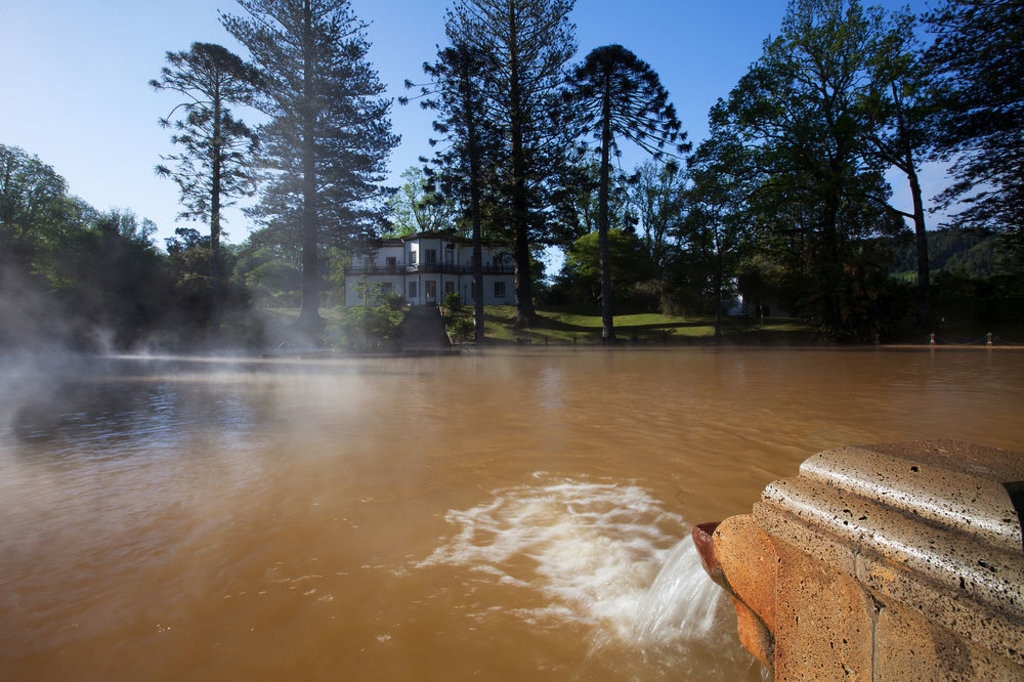 Chosen by: Cathy from Roar Loud
"The Terra Nostra Garden Hotel on the island of Sao Miguel in the Azores is a dream come true. The grounds are connected to the breathtaking 32-acre Terra Nostra Garden. Be sure to relax in the quiet grottos in the thermal pools heated by volcanic water. The dining is superb, the indoor pool, luxurious and the service is impeccable and friendly."
If you want to see more hotels in Azores, visit our Azores hotels page.
– – – – – –
Novotel London Blackfriars, London
—————————————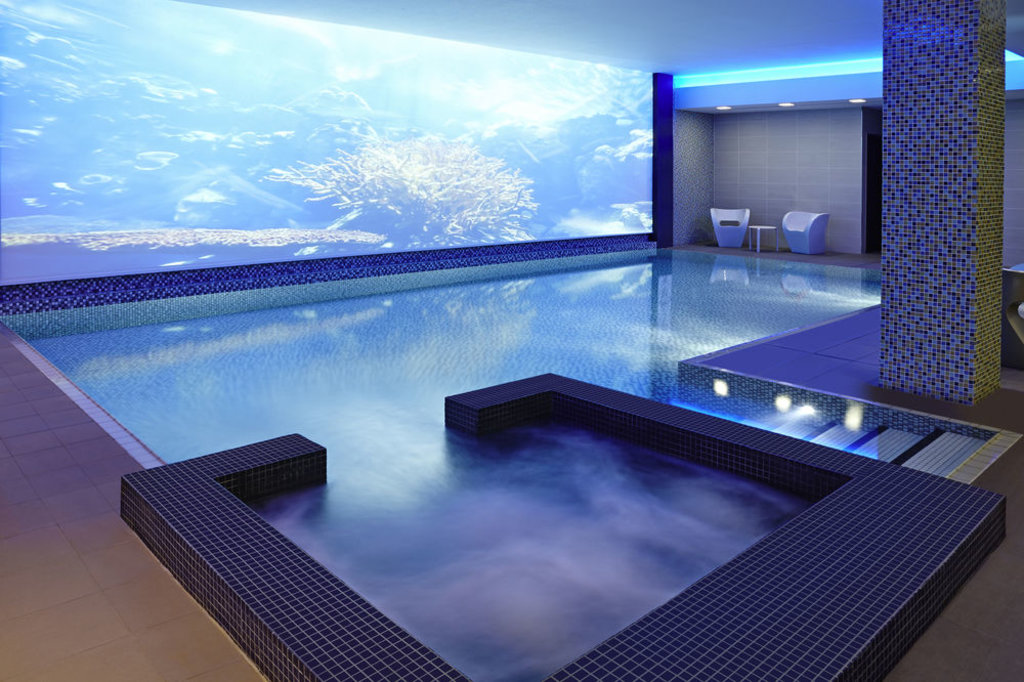 Chosen by: Ashleigh from Being Ashleigh
"Novotel Blackfriars is a two-minute walk from Southwark tube station and boasts some of the most amazing panoramic views of London. With a huge breakfast buffet, a spa and a gym on offer, it's the perfect place to kick back during New Year's. Enjoy the fireworks from your balcony in true luxury style."
If you want to see more hotels in London, visit our London hotels page."
More Articles With Festivals & events