By Expedia Team, on November 29, 2019
Explore Essentials: Things to Do in Weymouth
"With its three-mile stretch of golden beach – favoured by King George III -Weymouth is a staple in the British seaside stakes. Take a coastal walk over to Portland, eat fish and chips by the harbour or skim stones on Chesil Beach. Here are the best things to do in Weymouth.
1. Walk on Weymouth Beach
————————-
When in Weymouth a walk on its beach is a must. With its sheltered bay and swimmable waters, it's a pleasant place to spend an afternoon with a book, whether you dare to get in the brisk waters or not. Right in the heart of the Jurassic Coast, you can look out to White Nothe and Durdle Door while you paddle or enjoy an ice cream by the shore. In season, Punch and Judy shows and donkey rides bring quintessential charm to one of Britain's most-loved beaches.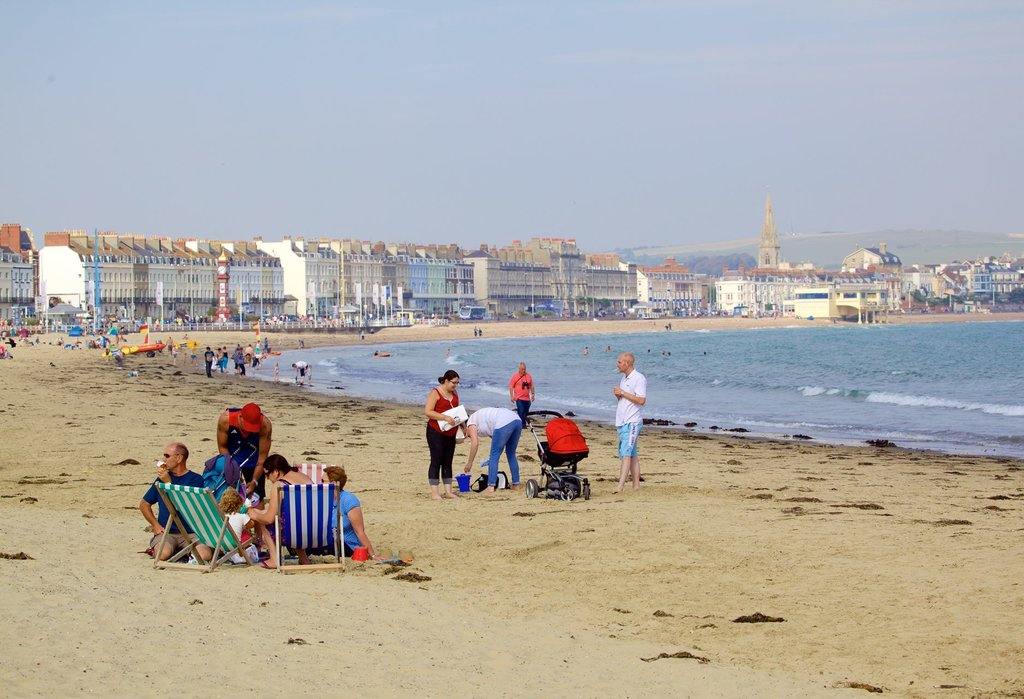 Credit: Imagebox/TM
2. Ride the Merry-Go-Round at Alexandra Gardens
———————————————–
A trip to the British seaside is nothing without trying your luck on a 2p machine. Dip into the arcades at Alexandra Gardens for your fill of retro fun. There's a vintage-style merry-go-round and rides to have a go on too. Expect the typical seaside stalls from cotton candy to doughnuts to complete your day by the sea.
3. Take in the View from Nothe Fort
———————————–
Built to protect Portland Harbour during the Second World War, this historic sea fort now offers expansive vistas out to the Jurassic Coast. Delve into the maze of underground passageways and learn about the building's history – you can take a spooky tour to greet the ghostly inhabitants too. Then head up the ramparts for a picnic with a coastal view.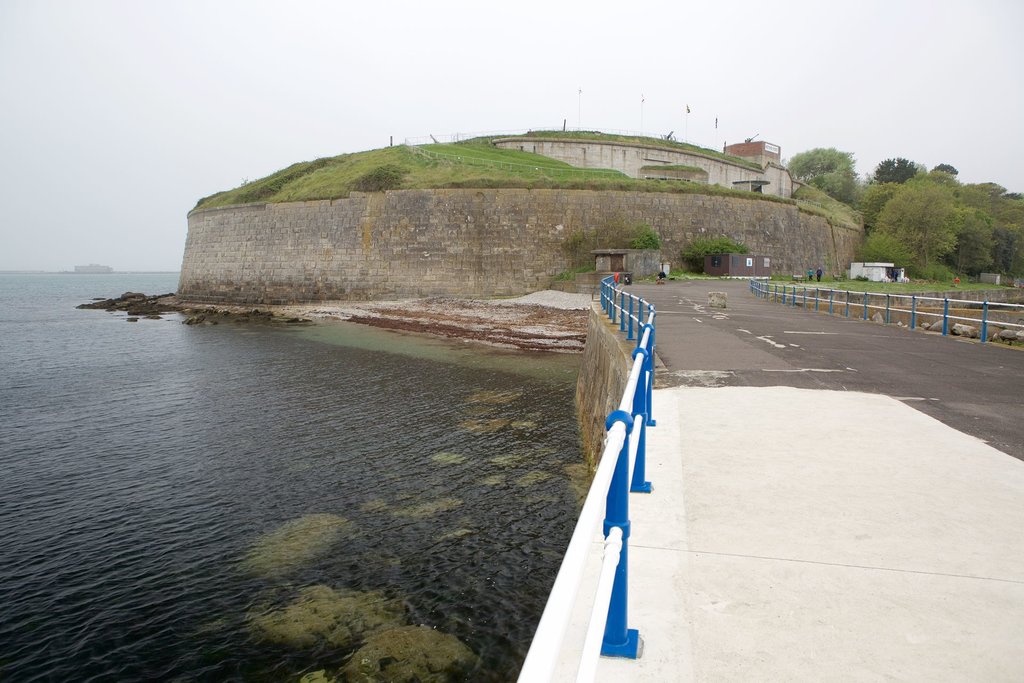 Credit: Imagebox/TM
4. Bird-Watch at Radipole Lake Nature Reserve
———————————————
Get close to nature right in the heart of Weymouth. At this reserve you can spot otters and water voles among the reedbeds and walk the floating pontoons to see marsh harrier and kestrels. Little ones can have a go at pond dipping to learn more about the environment and you can watch hatchlings during nesting season via the nestcams.
5. Eat Fish and Chips on Weymouth Harbour
——————————————
The stretch of flat-front Georgian houses that makes up Weymouth Harbour looks as if it's been lifted from a postcard. Try locally caught fish at one of the harbour-front fish and chip shops before delving into a snug pub once frequented by smugglers. If you want to stretch your legs, walk the mile-long esplanade that runs parallel to the beach. Along your way, see if you can spot the bottlenose dolphins that have made the waters of the harbour their home.
6. Visit Chesil Beach
———————–
A baby in comparison with other coves along the Jurassic Coast, Chesil Beach is still an astounding 6,000 years old. Among the stones that make up the rugged shingle bay, you can find flint and quartzite the size of a penny or the size of your hand. Unlike the sheltered Weymouth Beach, Chesil is open and at the mercy of elements, making the 18-mile long stretch perfect if you want to drink in the nature of the South Coast.
7. Take a Tour of Portland Castle
———————————–
Portland Castle dates from the early 1540s and is an impressively well-preserved example of the many forts built during Henry VIII's reign. Take a free audio tour to learn about the role it played in the First and Second World Wars as well as its Tudor history. Step inside the kitchen and see how soldiers were fed in the 16th century before getting some sea air in the amphitheatre gardens.
8. Make a Masterpiece at Sandworld Sculpture Park
————————————————–
The golden powdery sand of Weymouth Beach is perfect for building sandcastles. A group of artists have taken these ideal conditions one step further, creating a gallery of sand sculptures. During the summer months, you can see the makers hard at work, creating themed pieces – most recently they turned their hands to characters from Game of Thrones and Harry Potter. There's even a covered pit and all the tools you need to have a go at making a masterpiece yourself.
9. See the Ruins of Sandsfoot Castle
————————————-
Another of Henry VIII's forts, Sandsfoot Castle hasn't been as lucky as its Portland counterpart. Built in 1539, this castle was soon left to go to ruin. In 2010, an excavation project installed wooden walkways allowing you to explore the now-crumbling stone structure (and treating you to views over Weymouth Bay).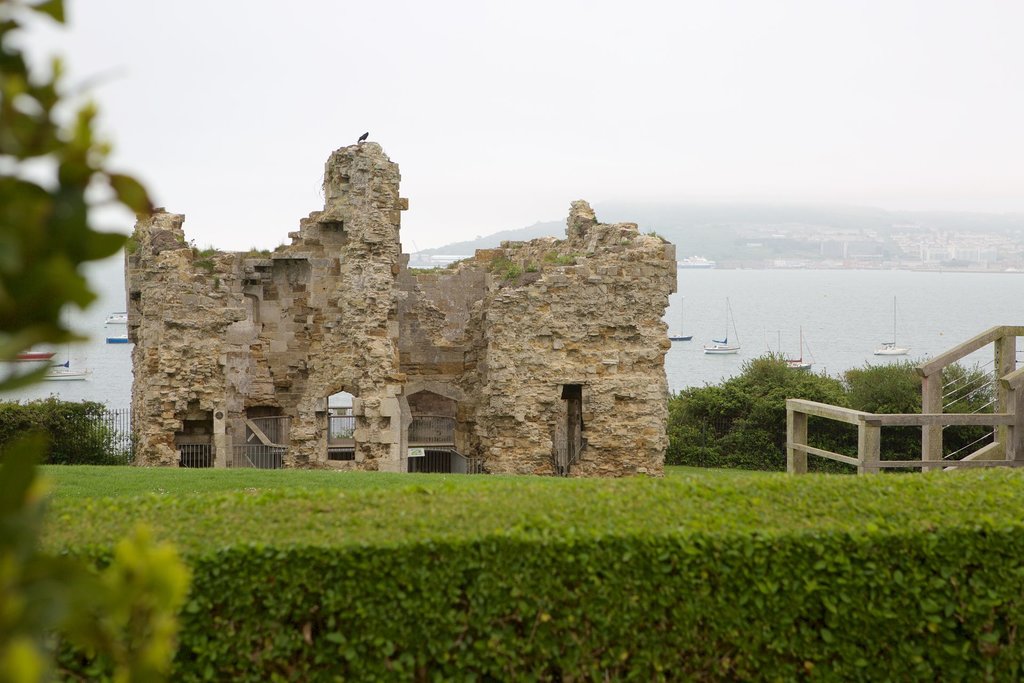 Credit: Imagebox/TM
10. Spot the Weymouth Cannonball
———————————
While you walk through the town, look up and you might just spot a remnant from the English Civil War. The grade II-listed RAFA Club building has a cannonball embedded in its masonry just below the top window. While it's not certain when the incident happened, the local tale goes that it was one of many fired during the Battle of Weymouth in February 1645.
### Plan Your Trip to Weymouth
Ready for shore-side walks and fish and chips? Find Weymouth hotels with Expedia.
#### Photo Credits
Cover pic: Credit: Imagebox/TM"