By Expedia Team, on August 26, 2019
Explore Essentials: Things to Do in Brighton
"The pebbled beach town of Brighton is a great destination for a day out or weekend away. You can experience an array of fun activities, attractions, restaurants, shopping and nightlife, as well as a day by the charming pier.
Here are the top things to do and see in Brighton:
### Brighton Palace Pier
The Brighton Palace Pier is a historic landmark that survived 2 world wars, plenty of storms and droves of visitors year after year. The pier boasts arcade games, fairground rides, seaside souvenir shops, eateries and gorgeous water views for a fun day out.
### The Lanes
The Lanes are a collection of narrow streets with fascinating independent cafes, record shops, vintage bookstores and emporiums and art houses, all held within beautiful 16th-century buildings. You could spend an afternoon wandering the streets and in and out of the shops for unique finds.
### Royal Pavilion
The Royal Pavilion is one of Brighton's historic landmarks. The ornate structure was designed by John Nash in the early 19th century and boasts architecture inspired by the Indo-Saracenic revival. It was once a holiday home for George IV, Prince of Wales, but now hosts tours to explore the art gallery, replica rooms and the vast, impressive grounds.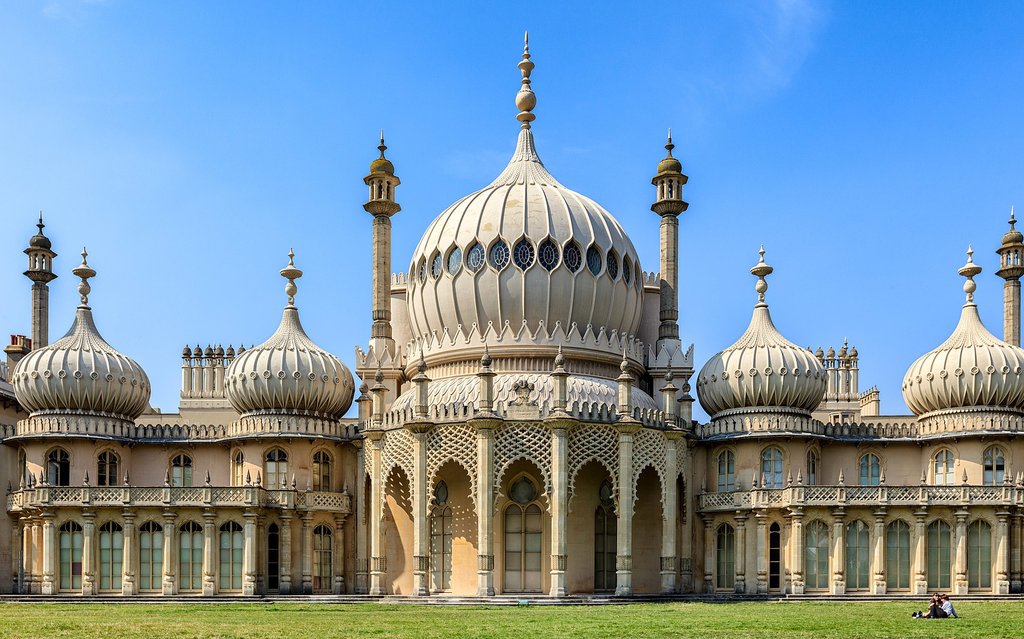 By Qmin – Opera propria, CC BY-SA 3.0, https://commons.wikimedia.org/w/index.php?curid=35813629
### Sea Life Centre
Built in 1872, the Sea Life Centre in Brighton is the world's oldest aquarium. Within it, you can see gorgeous original Victorian architecture such as great Gothic arches and massive tanks filled with colourful fresh- and saltwater life. The lagoon area features large rays and fish in an interactive touch pool for up-close encounters.
### LGBTQ Pride tours
Brighton has a lot of LGBTQ pride, and guided walking tours give you some insight and history into how it grew into such a progressive city. The walking tours take you to the city's landmarks that sparked change, the village of Kemptown and some of Brighton's other notable attractions.
### British Airways i360
The British Airways i360 is a large observation tower with panoramic views over Brighton, South Downs, the English Channel and the Isle of Wight. While visiting the tower, you can enjoy afternoon tea and cake.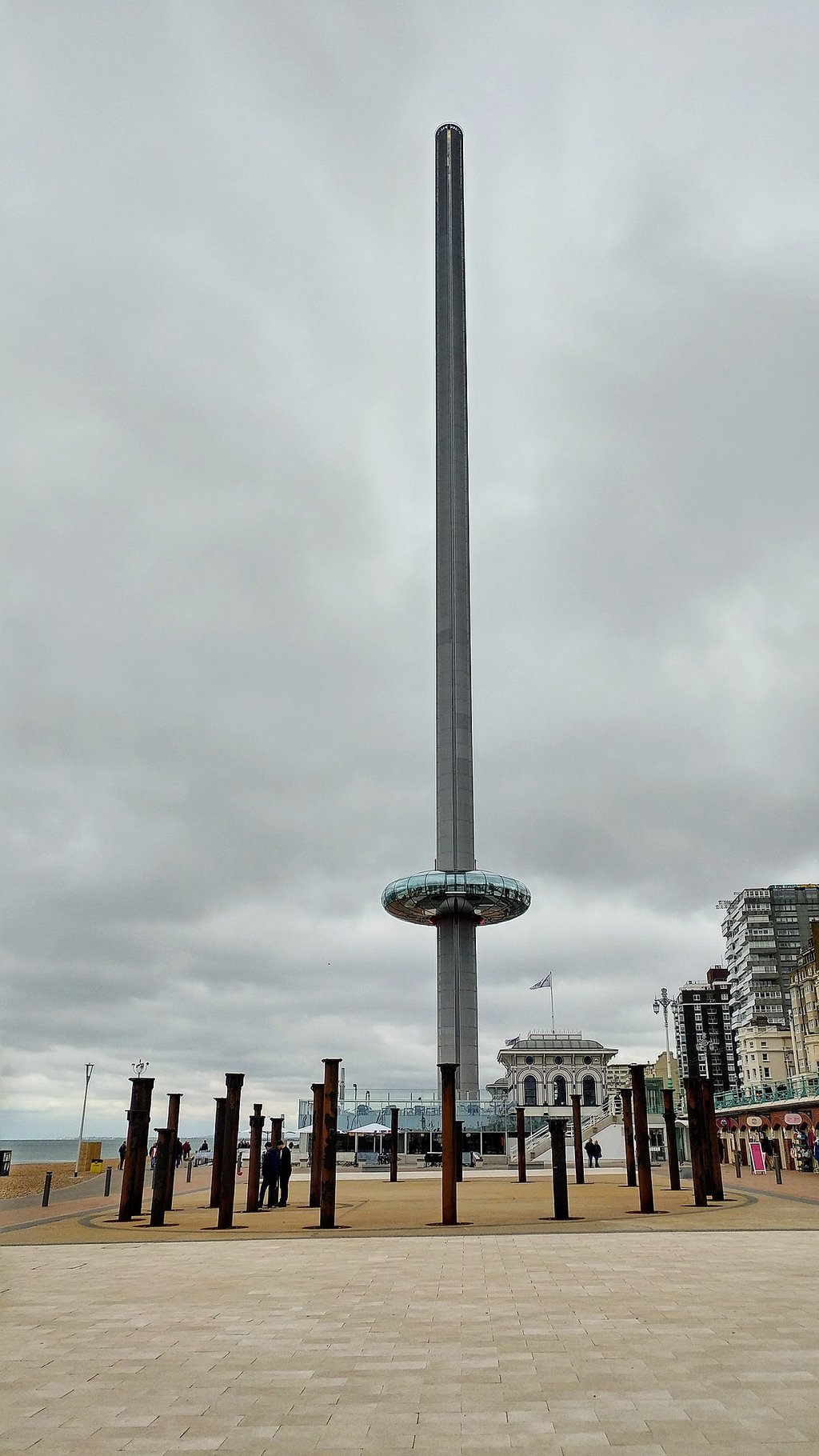 By Marco Tommesani – Own work, CC BY-SA 4.0, https://commons.wikimedia.org/w/index.php?curid=68651343### The Brighton Centre
The Brighton Centre is a seafront exhibition centre and performance venue that boasts big-name comedy, music and theatre acts. Many prominent performers have headlined over the years, including the final acts of legends like The Jam and Bing Crosby.
### Brighton Toy and Model Museum
The charming Brighton Toy and Model Museum boasts thousands of toys and models dating back over the past 100 years such as puppet theatres and vintage penny arcade games. It also holds one of the country's best model railway collections, including a 3-rail O-gauge layout from the 1930s.
### Globalls
The Globalls golf centre is a premier spot for fluorescent fun. It features 2 colourful mini-golf courses to choose from, Tropical GloGolf and Jurassic GloGolf, and the Globalls Crazy Golf Masters tournament.
### Brighton Museum & Art Gallery
The Brighton Museum & Art Gallery is part of the Royal Museum and features treasures like fine art, artefacts from ancient Egypt and 20th-century design and fashion from contemporary artists. You can also check out the natural sciences collections, which hold an array of insect exhibits.
### Victorian Sewers
Brighton's Victorian Sewers are an elaborate system of sewer tunnels that are still used today. The organization that built the tunnels, Southern Water, leads guided tours through the tunnels to experience the history and architecture of this unique attraction.
### The Booth Museum of Natural History
The Booth Museum of Natural History is a vast museum that displays the British bird collections and dioramas of Victorian naturalist and eccentric collector Edward Thomas Booth. Inside, you'll see avian taxidermy, animal skeletons, preserved butterflies and other insects among the millions of natural specimens.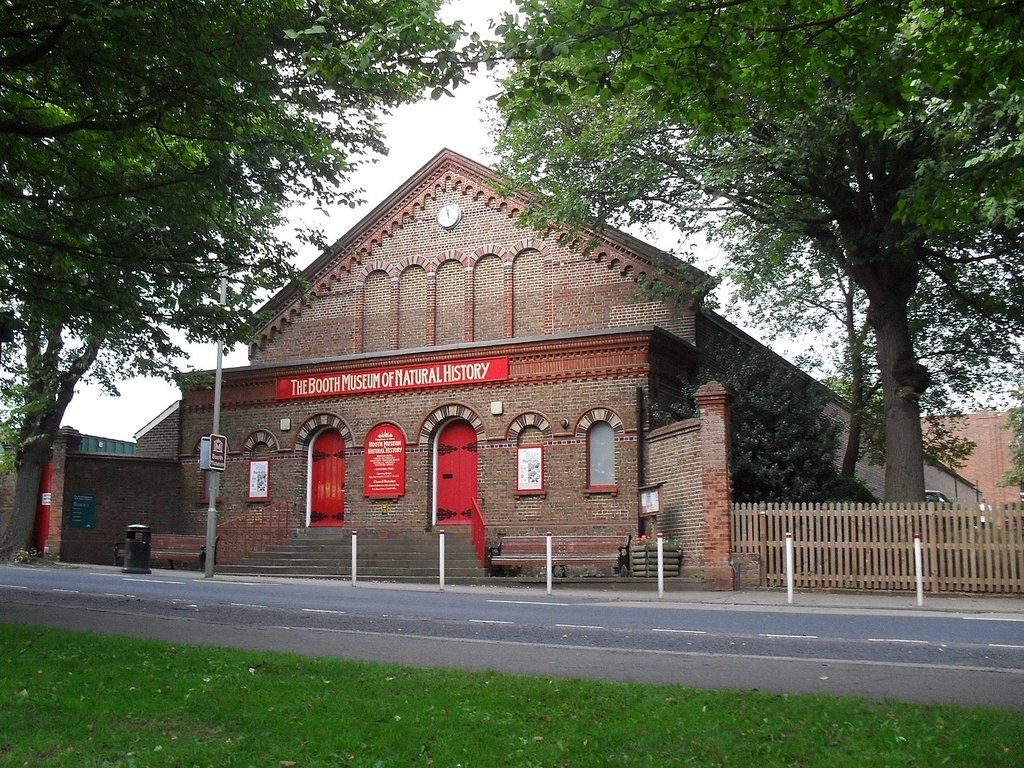 By The Voice of Hassocks – Own work, Public Domain, https://commons.wikimedia.org/w/index.php?curid=11524982### Brighton Beach Flint Grotto
The Brighton Beach Flint Grotto features a garden of rocky artwork created out of a fisherman's love of pebbles. After using flint pebbles to build a workbench, Rory McCormack started decorating the bench with nautilus and conch shells that he had gathered over the years. The bench is now one of many ornate flint sculptures and replicas of famous artworks.
Brighton is a unique seaside city with an array of fun things to do for all ages. If you're planning a visit, take a look at the Brighton hotels on offer and make a weekend of it!"