By Expedia Team, on February 14, 2020
Doggie Travels: The Best Dog-Friendly Things to Do in Tenby
"With miles of walking trails, access to the Pembrokeshire Coast Path and plenty of pooch-friendly pubs and restaurants to relax and dine in, Tenby is a wonderful destination for dog owners to escape to. Here's our guide to the best dog-friendly things to do in Tenby.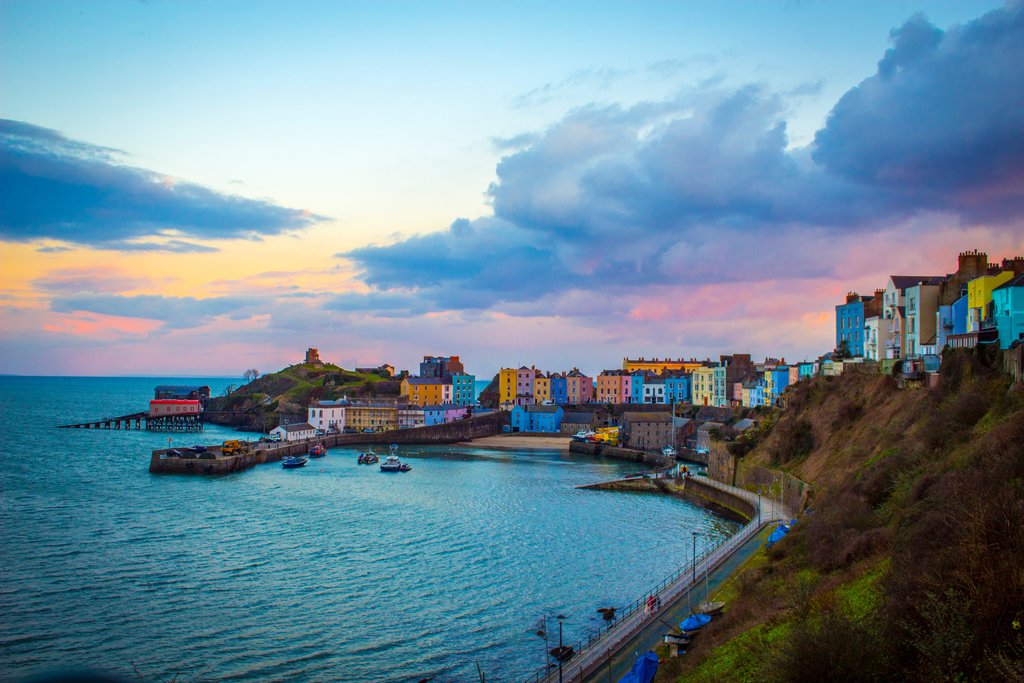 Go for a Bracing Welsh Walk
———————————-
The Pembrokeshire Coast Path is 186 miles (300km) of windswept coastal scenery for you and your four-legged friend to enjoy. Do note that there may be lead restrictions on certain areas of farmland or where livestock is openly grazing. Otherwise, dogs are pretty much free to roam.
The areas around Tenby are full of footpaths, some which lead into forested areas and others that offer beach access. In short, there are endless places to get outdoors for a walk or a run.
One nice walk leads from nearby Saundersfoot to Wisemans Bridge following a pathway on an old colliery tramway line. Wisemans Bridge Beach is full of rock pools for adventurous pups to splash around in and is open to dogs year-round.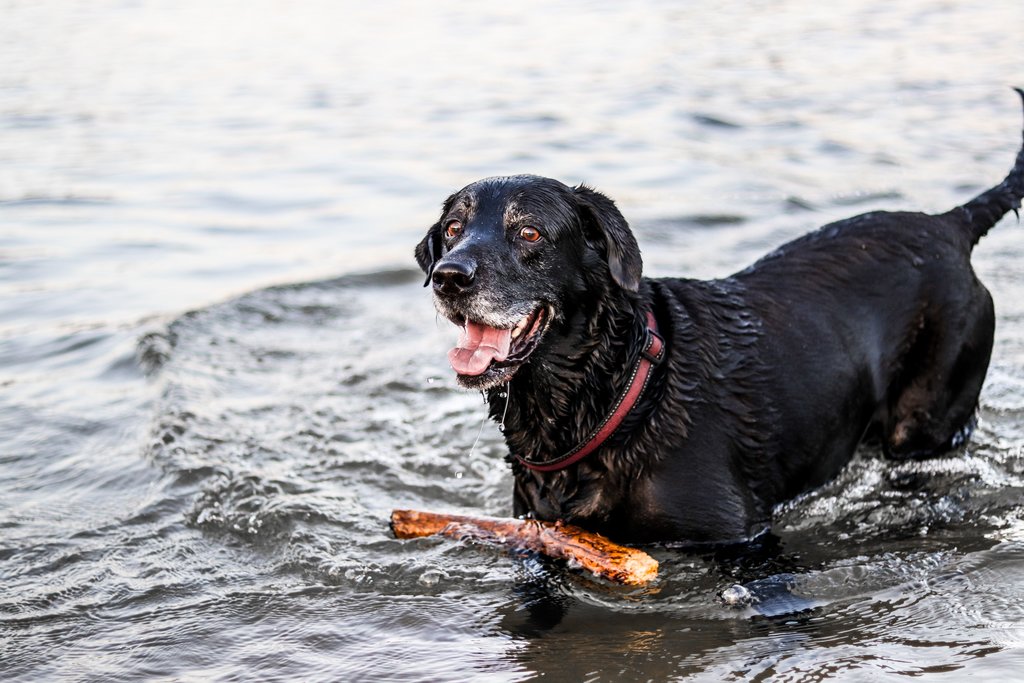 Go to the Beach for a Swim
————————–
Tenby's beaches are highlight, and there are several beaches within easy access of the town centre on foot. Most are dog-friendly. Lead restrictions often apply, particularly during the busier summer months, so it's worth checking local signage for guidance.
Tenby's arcing Harbour and North Beaches are its most popular for their wide expanses of golden sand and easy access to the village. However, lead restrictions more often apply here. You can get to South Beach via the Pembrokeshire Coast Path, and this beach is usually off-lead all year round.
Carew Castle and Tidal Mill is one of Tenby's most dog-friendly attractions, and has even won an award for 'the best doggy day out' in the area. The castle grounds and adjacent mill, pond and causeway are all open to dogs on leads, and are connected by a level walking trail. The only place at Carew Castle that isn't open to dogs is the on-site tea room.
Take a Boat to Caldey Island
———————————–
Caldey Island is a monastic island settled by Cistercian monks just off the coast of Tenby. The earliest settlements here were made in the 6th century, but the island still remains a working abbey and is open to day visitors.
Boats leave from Tenby Harbour every half hour during summer and the crossing takes about 20 minutes. Dogs are allowed on the ferry as well as around the island, so long as they are kept on leads.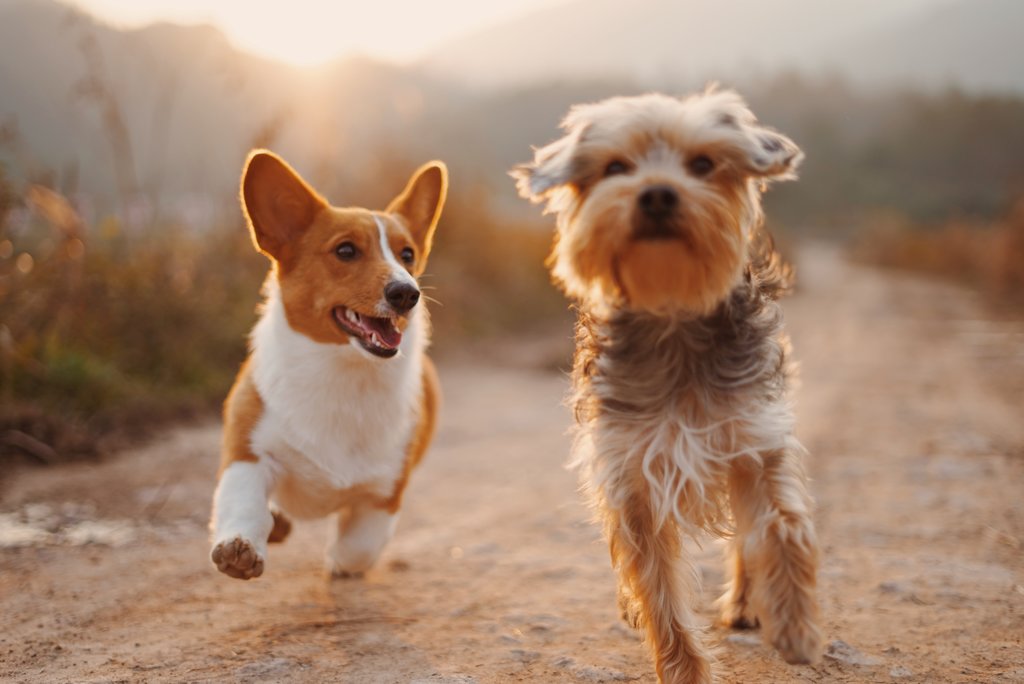 Enjoy Tenby's Dog-Friendly Pubs and Restaurants
——————————————————
There are many dog-friendly places to eat and drink in Tenby. Lots of the town's pubs are happy to welcome dogs, both outdoors in the beer gardens and indoors in the bar. Likewise, many restaurants and cafes are also open to dogs.
The Cove offers classy pub food and welcomes well-behaved dogs with an 'utterly mutterly sundae' treat on their menu. The Crown Inn and the Hope & Anchor both allow dogs inside, while other pubs in Tenby may offer space for dogs only in their beer gardens, including the Buccaneer and the Coach & Horses.
Tenby also has many dog-friendly restaurants and cafes. The Mooring allows dogs inside and serves daytime and evening meals of contemporary Welsh dishes. Likewise, the Billycan is a modern bar and restaurant that welcomes dogs, and the Normandie allows dogs in its garden, which has direct access from the street.
If you're out for an off-lead walk at South Beach, the best place to stop afterwards for a drink or meal is the South Beach Bar & Grill. It's very dog-friendly and has a large, multi-tiered terrace overlooking the sand.
Pick Up Some Treats For Your Pooch at Tenby Market
———————————————————
Tenby Indoor Market allows dogs throughout the market hall, and there are several places to eat inside. It's a good indoor option for a day of shopping or mooching with your pooch.
The Tenby Indoor Market Cafe is very welcoming to dogs and your pup may even find it's been offered a special sausage and bowl of water. Inside the market is Tenby Pet Shop, where you can pick up a new toy or some special treats for your beloved dog.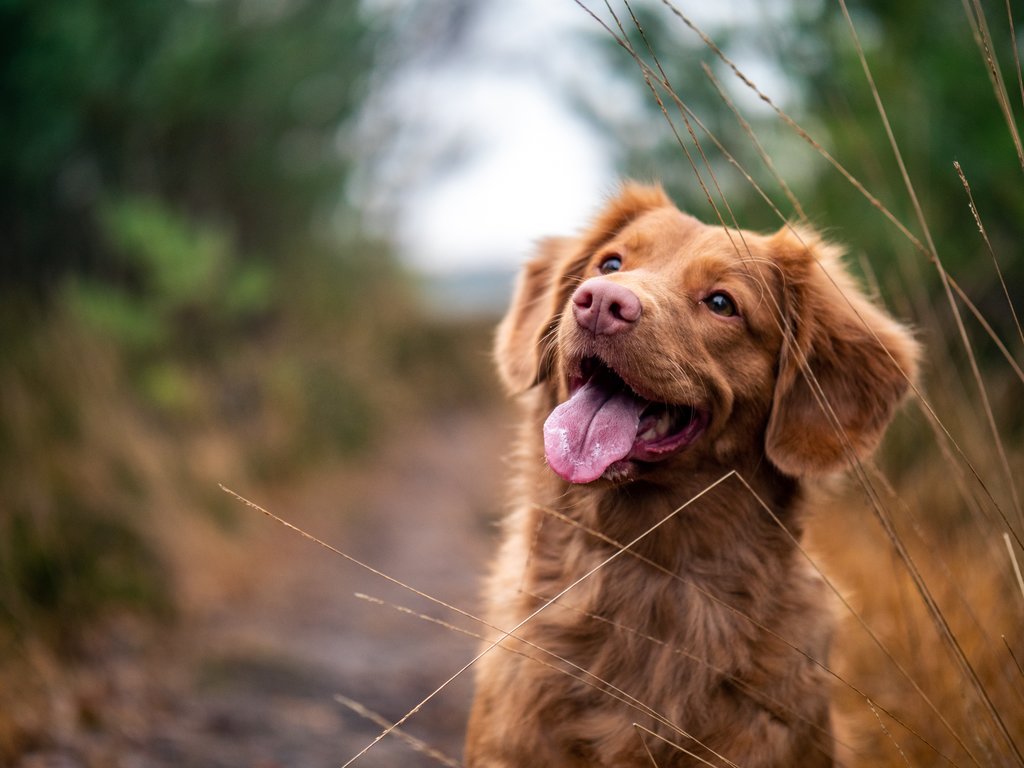 Enrol Your Pup in a Welsh Agility Course
———————————————–
Try something a little different by enrolling your dog in an agility course at Heatherton World of Activities.
Heatherton is a family-friendly attraction with a variety of activities, such as adventure golf, go-karts, zorbing and more. Dogs can come too, and learn their way around an agility course consisting of obstacles to climb, jump through and duck underneath.
Find somewhere to stay by checking out our hotels in Tenby."