By Expedia Team, on July 6, 2015
Cyprus Creations – World on a Plate
"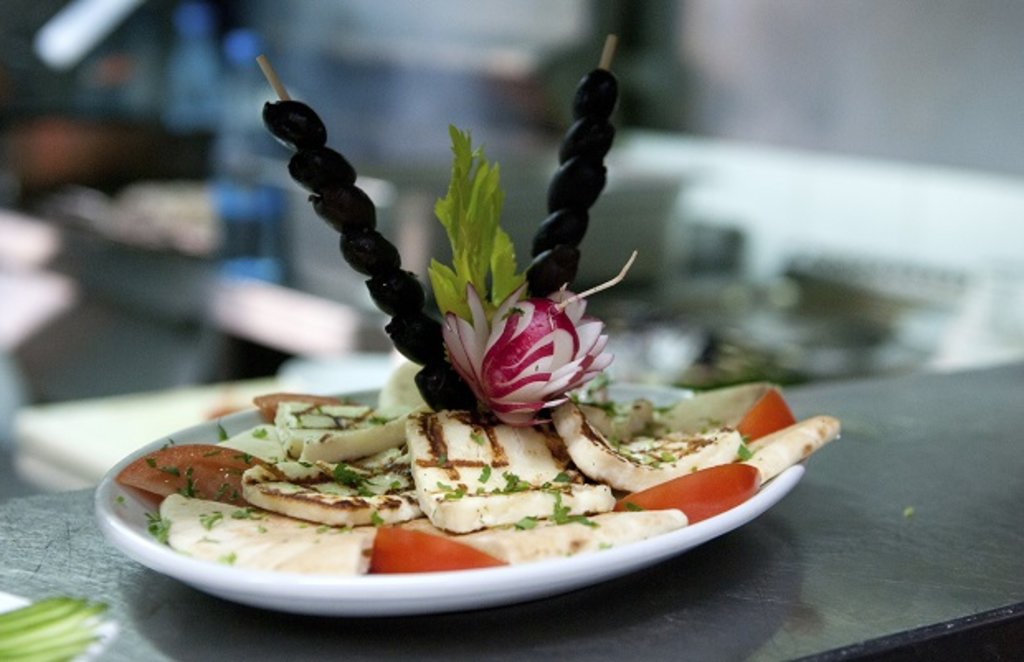 Ah, the beautiful Mediterranean – famous for sun, sea, sand and, most importantly, the delicious food that you'll find there. Those that enjoy holidaying in the surrounding countries will hopefully be familiar with the rich, fresh variety of flavours that can be found in the Mediterranean: Cyprus is no exception. Food plays a huge part in any Cypriot social occasion; flocking together in large groups, families and friends enjoy long suppers with a variety of fresh dishes to choose from.
For this month's World on a Plate challenge, we'll be embarking on a Cypriot cuisine journey to see what lovely creations can be made from their traditional ingredients and methods.
So, what kind of food can you expect on a Cyprus holiday and how does this differ from its neighbours?
Moreish meze
————
Meze literally means 'small dishes', and a Cypriot meze is the perfect excuse for everyone to try a little taste of each dish, without having to make a big commitment – and let's face it, there's nothing worse than having food envy or regretting your choice! This option allows you to get a flavour of everything, making it the perfect option for newcomers to Cypriot faire and those that enjoy sharing with others. If you're looking to try out this style of dish in the World on a Plate challenge, why not get a group of friends and family round so that they can sample your delights? These recipes can help kick-start your Cypriot dinner party.
Cheese choices
————–
Cyprus is also responsible for mouth-watering halloumi cheese, which is where it originated. In fact, Droushia – a town on the West coast of Cyprus, is famous for its fresh halloumi, which is produced by the local goat herders. Anari cheese is less well-known than halloumi, however this harder cheese is becoming more recognised within traditional Cypriot recipes, such as stuffed peppers or pittas. You could try making a halloumi burger, enjoy it as a fresh salad ingredient or even a halloumi pie for a more traditional use of this Cypriot cheese.
Coastal seafood
—————
Red mullet, octopus, sea bass and squid are particularly popular seafood dishes, predominantly in places near the coast, like Kouklia and Paphos. Often seafood is made into a stew or eaten as part of a mezze selection. The use of herbs and spices, such as cumin, cloves and mint, draw upon the Greek, Turkish and Arabic influences found in many of the key Cypriot dishes.
We hope you have gained inspiration for the challenge.You'll be spoilt for choice when it comes to potential dishes to create this month; there's such a vast range of appetising food on offer. Don't forget to join in the conversation with the #expediaworldonaplate hashtag to show us your Cyprus-inspired creations – be it a mezze collection of small plates, a fish stew or halloumi kebabs. Show your friends on Facebook, Instagram and Twitter and use it as an excuse to get everyone together to share your foodie journey.
Keep checking the Expedia blog as we have many more #expediaworldonaplate challenges coming up throughout the year!"