By Expedia Team, on May 30, 2018
Blogger Picks: Clifftop Hotels
"It's a familiar adage, but an uplifting view from a clifftop vantage point is a fantastic pick-me-up. Of course, it helps if you're staying in a fabulous hotel too. These tried-and-tested favourites chosen by our expert travel bloggers bring you expansive views, stunning locations, excellent accommodation and plenty of fresh air. Let your spirits soar.
Our panel:
– Espen, NerdNomads
– Jurga, Full Suitcase
– Laura, Travelling Weasels
– Tami Wilcox, Postcards & Passports
– Wendy H Gilmour, thankfifi
– – – – – –
Ravana Heights Hotel, Ella, Sri Lanka
——————————————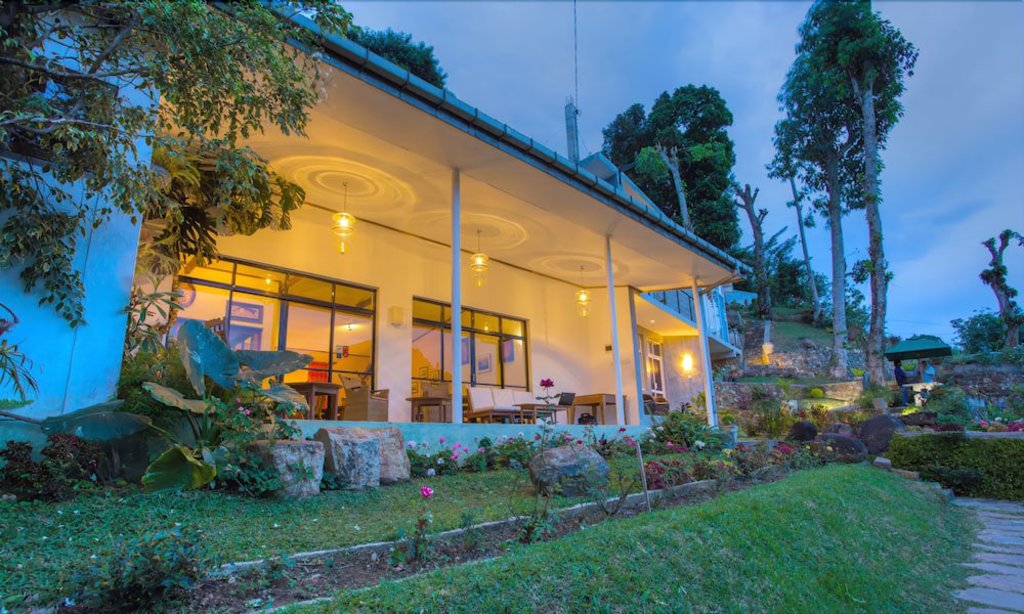 Chosen by: Espen from NerdNomads
"We planned to stay only one night in Ella, and chose the boutique family-run Ravana Heights Hotel. We got such a warm welcome by the owner Senadhi and his staff and loved it so much that we ended up staying a week. The hotel is beautifully located on the hillside of Ella and offers some of the best views of the green and lush valley and mountains. The food, a fusion of Thai and Sri Lankan, is terrific – some of the best food we had during our entire Sri Lankan trip. The hotel also arranged some fantastic, unique hikes for us with a local guide in the mountains and tea plantations."
Have a look at our hotels in Ella page for more options.
– – – – – –
Berghotel Trübsee, Engelberg, Switzerland
——————————————————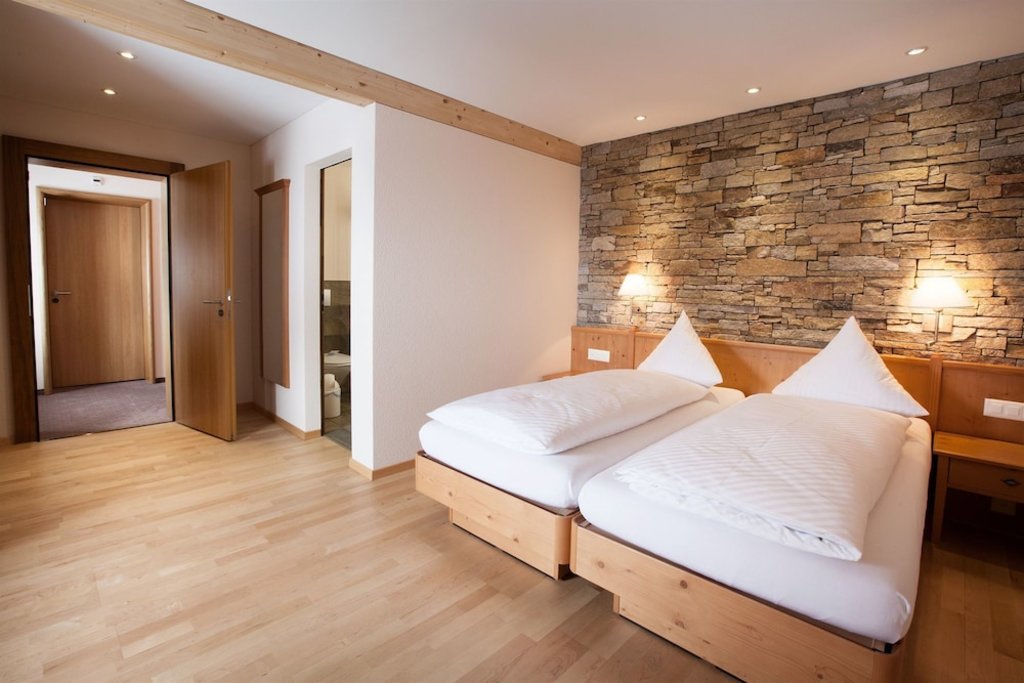 Chosen by: Jurga from Full Suitcase
"Located high in the Swiss mountains, Berghotel Trübsee in Engelberg is our favourite mountain hotel any time of the year. Don't be misled by its' simple exterior – the hotel is beautifully renovated with very modern rooms, and offers stunning scenery all around. The location cannot be better either. In winter, you have direct access to the ski slopes and a winter fun park with free use of sledges and toboggans for everyone. In summer, you can go hiking, mountain biking, or row a boat at the nearby lake Trübsee. The combination of being at the centre of the action during the day and complete quietness at night is, for us, the perfect formula for a holiday in the mountains and the reason we keep on going back to Berghotel Trübsee every year."
Have a look at our hotels in Engelberg page for more options.
– – – – – –
Aonang Cliff Beach Resort, Krabi, Thailand
———————————————–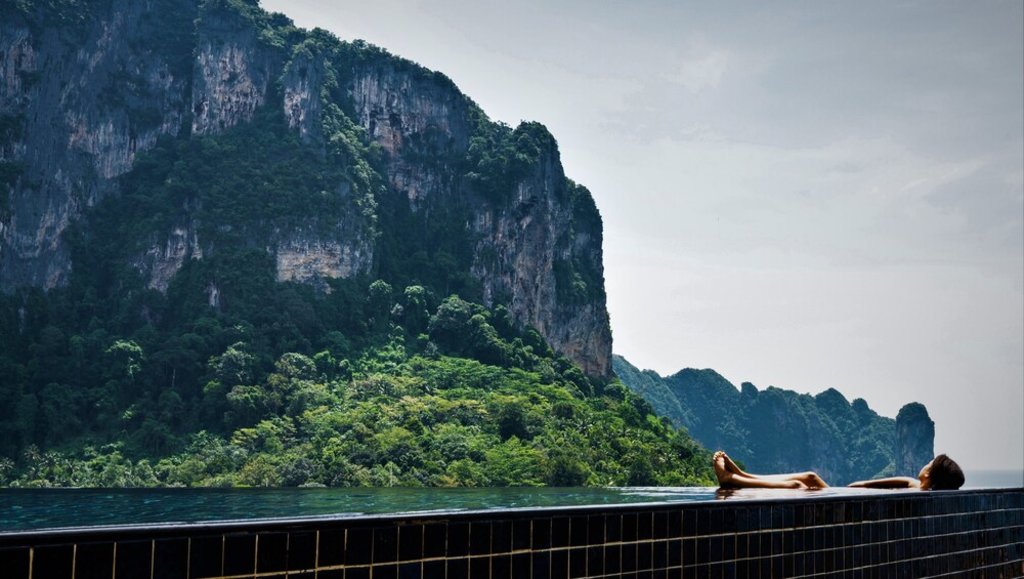 Chosen by: Laura from Travelling Weasels
"This is one of our absolute favourite places to stay in the whole of Thailand. The hotel has superb views of the cliffs and the ocean 'Ôî not just from the rooftop bar, but from the infinity pool too. Aonang Cliff Beach resort also offers first-class massages, delicious foods and a private beach."
Have a look at our hotels in Krabi page for more options.
– – – – – –
Strogili Traditional Houses, Oia Santorini, Greece
——————————————————-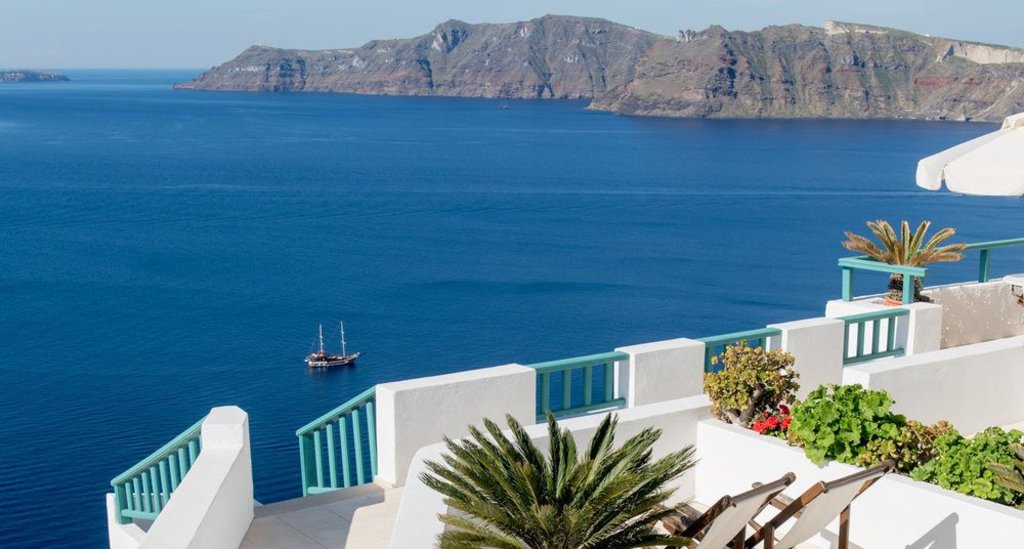 Chosen by: Tami Wilcox from Postcards & Passports
"With a stunning view of the caldera, Strogili Traditional Houses' cave apartments hug the hillside. Apartments are clean and spacious, decorated in a simple Cycladic style, with bougainvillaea draped gracefully over the doorway. We enjoyed our private patio where daily breakfasts were served, along with delicious breezes and amazing sunsets. With a pool overlooking the sea, the friendly attention of the staff, and the peaceful silence, you may never experience anything like it anywhere else."
Have a look at our hotels in Santorini page for more options.
– – – – – –
Hacienda Na Xamena, Ibiza, Spain
————————————-
Chosen by: Wendy H Gilmour from thankfifi
"When you check into your room at the Hacienda Na Xamena, the view takes your breath away. Lie on loungers, take long baths, wake up at sunrise, relax on balconies, float in jacuzzi pools and enjoy sunset drinks all the while looking at that view. As if that wasn't enough, the hotel really does match its setting. Every part is just blissful and positioned to take in the vista. Real olive trees pop out from the terraces; the rooms are like a minimal, white, Spanish dream that belongs on the pages of a magazine. And then there's the bathtub right by the picture window and, you guessed it, that view."
Have a look at our hotels in Ibiza page for more options."
More Articles With Nature