By Expedia Team, on February 27, 2020
9 of the Best Beaches Near Cardiff
"From secluded surf spots to hidden hiking havens, the coast around Cardiff is packed with beautiful beaches. Along the Glamorgan Heritage Coast and onto the spectacular Gower Peninsula, you don't have to go far to find a brilliant beach on Wales' south coast. Combine city and sea with the best beaches near Cardiff.
Caswell Bay Beach: Best for everyone
————————————
Surfing, swimming, beach games and sunbathing … whatever you're after in a beach day, Caswell Bay won't disappoint. A wide sandy arch, this popular spot lies on the east side of Gower Peninsula, close to the Mumbles, a pretty seaside town.
And, with a Blue Flag award to its name, you can expect a clean beach with great water quality to boot. A seasonal lifeguard ensures a safe swim, too. It's just over an hour's drive from Cardiff, with parking on Caswell Hill and Caswell Road.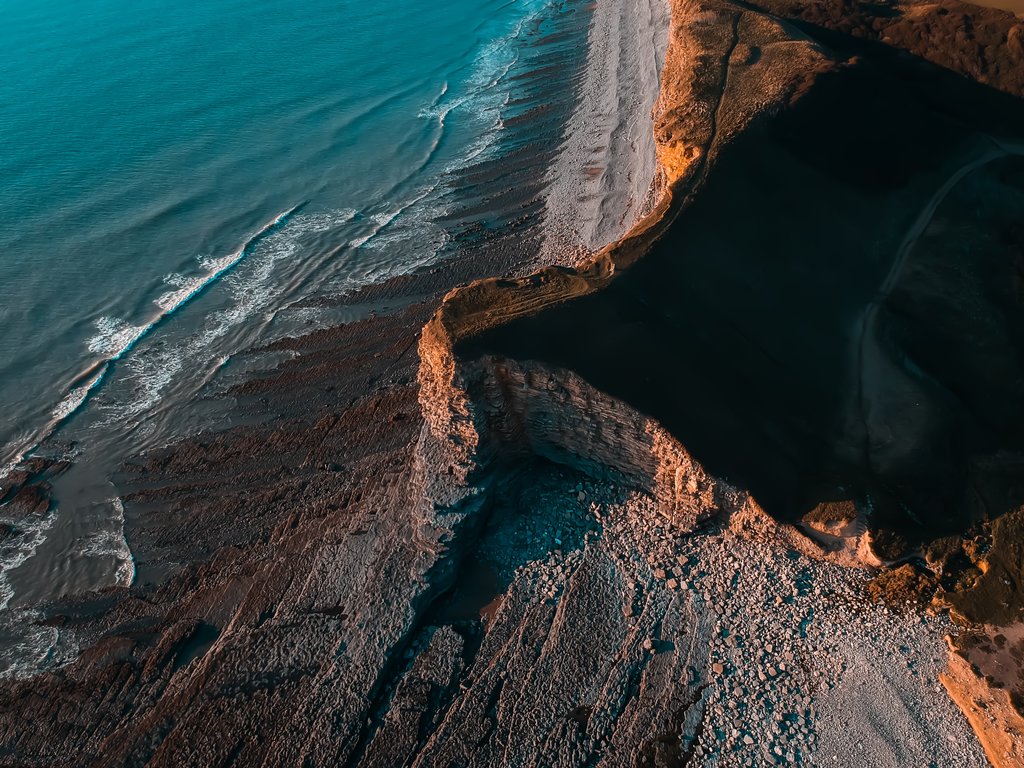 Llantwit Major Beach: Best for surfing
————————————–
Wide and windy, Llantwit Major (sometimes known as Cwm Col-Huw locally) is one of the best surf beaches within an hour of Cardiff. With the headland at North Point providing shelter, the conditions here are great for surfers, windsurfers and body borders.
Besides the swells, Llantwit's rugged clifftops make for some nice walking along the Welsh Coast Path. There's a small café on the beach, while nearby, the town – which the beach gets its name from – has a few more eating and drinking options.
Penarth Beach: Best for fossil hunting
————————————–
Cardiff's closest beach is a mixture of sand and pebbles. A hub for wannabe fossil hunters, Penarth is better suited to excavation than relaxation – fossils from the Jurassic period (that's over 200 million years ago), have been unearthed along the coast in recent years.
If the weather takes a turn, there's a small cinema and café at the end of a pretty little pier – and it always pays to have a 'Plan B' for a Welsh beach day.
Southerndown Beach: Best for Dr Who fans
—————————————-
This beach might look a little familiar, especially for Doctor Who fans – Southerndown has appeared in no fewer than five episodes of the iconic British sci-fi show in recent years. With its exposed, plunging cliffs and moon-like rock formations, it's certainly not short on drama.
Other star turns for Southerndown include Sherlock and Merlin. Even Bob Dylan's been here – the beach featured in a scene in his largely underwhelming 1987 film, 'Hearts on Fire'.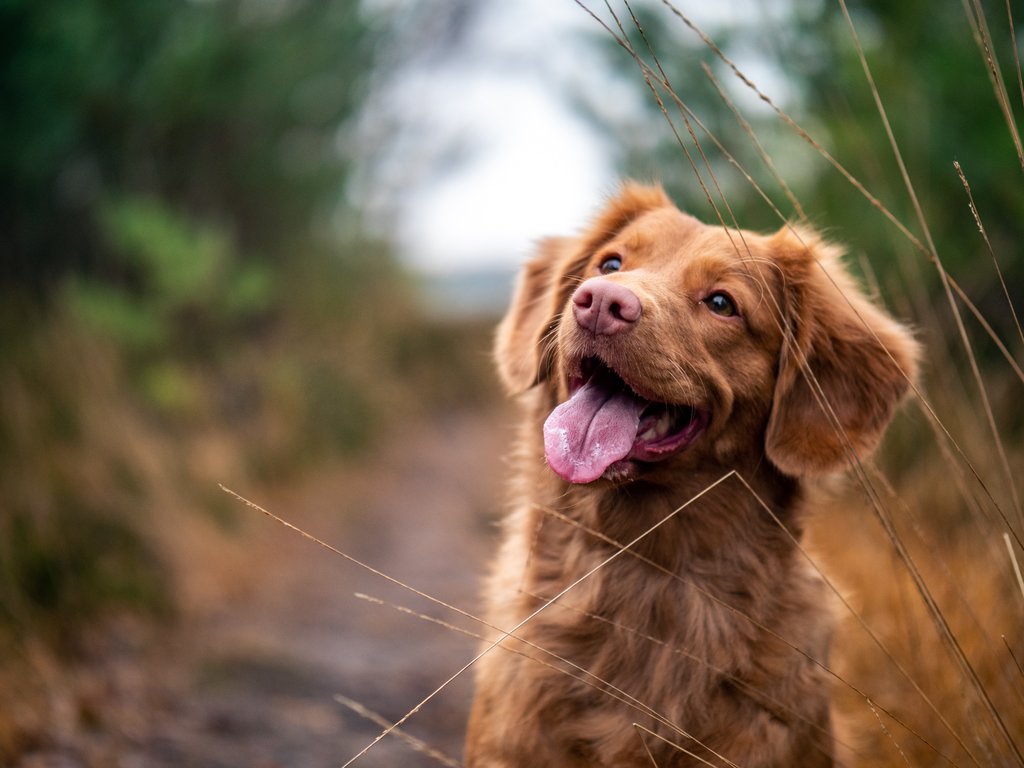 Ogmore-by-Sea: Best for dog walking
———————————–
With a wide, flat sandy bay at low tide, this beach has plenty of space for excitable dogs to burn off some steam. Close by, the Merthyr Mawr sand dunes – some of the biggest in Europe – are just a short walk away.
For those without a four-legged friend in tow, Ogmore's rock pools are teeming with sea life – perfect for a spot of crabbing.
Barry Island: Best for families
——————————-
With its golden sand, safe waters and lively promenade, Barry Island has all the hallmarks of a classic British beach experience. But it's Barry Island Pleasure Park, complete with Ferris wheel and rollercoaster, that makes this beach particularly popular with young families.
Open since 1929, the park is free to enter but you'll need to pay for the rides. The resort shot to fame in the early noughties as the setting for the hit BBC comedy Gavin and Stacey.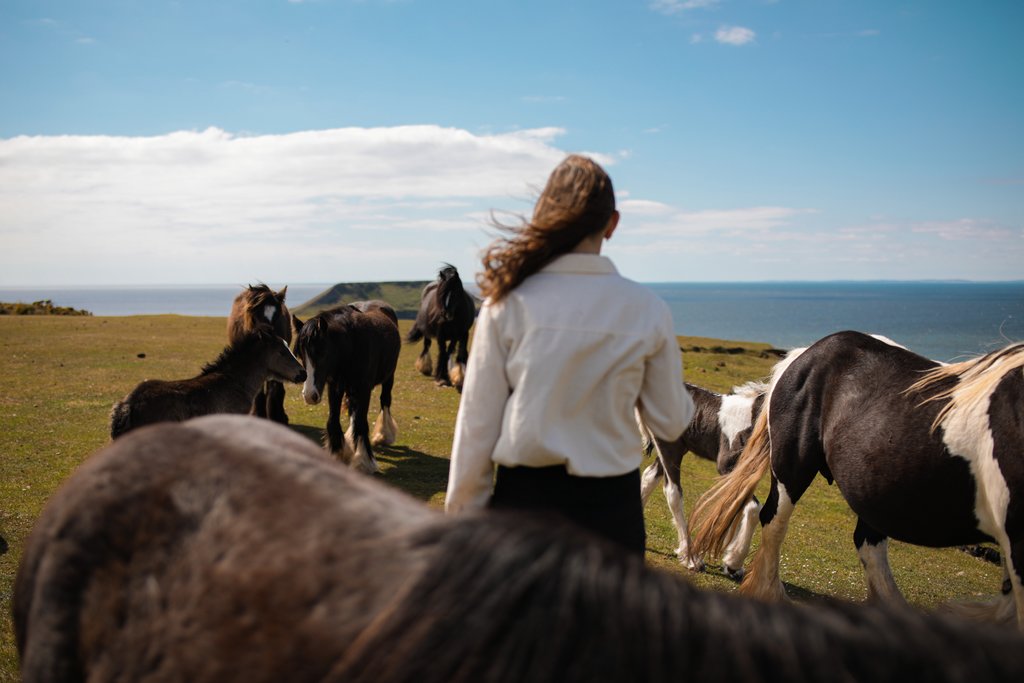 Rhossili Bay: Best for Rhossili Bay stunning views
————————————————–
Three miles of peaceful, pale sand backed by rolling green hills, Rhossili Bay might just be Wales' most beautiful beach. To make the most of the spectacular views, take the headland walk up over the surrounding clifftops.
On the far west of the Gower Peninsula, it's a 90-minute drive to the beach, but one that's well worth the extra effort. A nearby car park operated by the National Trust charges £5 for a full day's parking.
Trecco Bay: Best for swimming
—————————–
Due to its incredibly clean water, this big, sandy beach in Porthcawl is the perfect spot for a dip in the Bristol Channel. Besides the water quality, which has earned Trecco a Blue Flag award, its sheltered location between two headlands makes it safe for swimmers.
While facilities on at the beach are limited, the nearby holiday park offers plenty of refreshments, as well as crazy golf and amusement arcades.
Three Cliffs Bay: Best for walkers
———————————-
Another beautiful beach on the Gower Peninsula, Three Cliffs Bay is just over an hour's drive from the Welsh capital.
The beach earns its name from the three rugged limestone cliffs that tower over it. To appreciate its raw beauty in full, take a walk along the tops – the National Trust has a short 30-minute hike that takes in the Bay's best views. There's plenty of parking in the small village of Southgate where the walk begins."