By Expedia Team, on December 26, 2014
8 Drinks from around the world to warm you up this Christmas holidays
"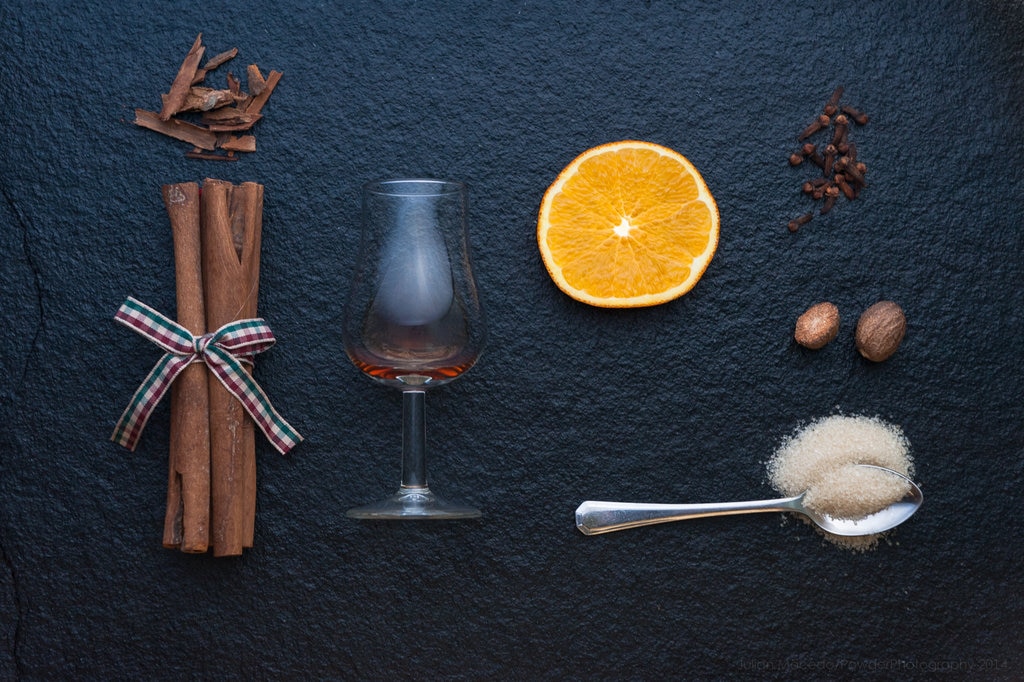 Christmas holidays are all about relaxing, eating and of course, drinking with friends and family. If you feel like trying new flavours (and not limiting yourself to the same festive brews every year) you will only need to have a look around the world and pick a destination. From cold cocktails from South America to warm and spicy wines from the heart of Europe, this holidays you will be sure to travel without losing sight of the Christmas tree…Cheers everyone! Image: Mulled wine ingredients by PowderPhotography
1.Colombia: Canelazo
————————
Colombian people have found the perfect drink to face the coldest Christmas nights: The canelazo. Made of brandy, brown sugar and cinnamon water, this hot drink is one of the oldest Andean drinks. Canelazo is also popular in some mountain areas in Peru and Ecuador, where people normally add aniseed.
2.Germany: Glühwein
———————–
Image: Glühwein by [Ana](http://www.flickr.com/photos/mamiyaesdedia/6452823959/in/photolist-pZLXU8-qjmjuM-aQdpKv-fMSu3i-7iz6F1-mvZTX3-7upQ5M-pU7EP4-iwqbrw-hU3HhE-p8bLGe-96tyhY-awBFfx-9261Gy-phCet9-8XyQbo-iEYw6b-b5PdJt-pY7ZFi-aVeXu6-ifmgR4-aCkC5b-9148jc-mvYQD2-vV3b3-mvYa14-5EAEj9-5FzXgp-q7BMof-7ohGSX-93BRAr-jii8Hi-7p96Wy-ixq7ZC-7hF2Yv-mvZV5o-dDDxat-dz7w6H-pojHjz-5H18oW-4BeFyM-mvYC2r-8W9Psi-4oaXU9-7nxoTN-iWaS9o-5jpDqu-iAPp3L-98gQG5-dK8yj9/ "Ana ")
It is not possible to talk about Christmas in Germany without mentioning the Glühwein. This warm wine with a very distinct smell is available in every Weinachtsmarkt. Take a mug and warm you up by feeling the flavours of red wine and the various mulling spices. Even though mulled wine can be found all over Europe, Germans and Nordics (these ones call it Glögg) still have the argument over which one is the best.
3.Jamaica: Sorrel Punch
—————————
Christmas in Jamaica has nothing to do with the cold, snow or hot drinks. Instead Christmas is celebrated on the beach with sorrel punch, a drink made from the petals of the sorrel mixed with sugar, ginger, lime and run. Apparently in Jamaica people truly believe sorrel can cure everything. That's probably the reason why sorrel punch has always been the most popular Christmas cocktail here.
4.Spain:Cava
—————-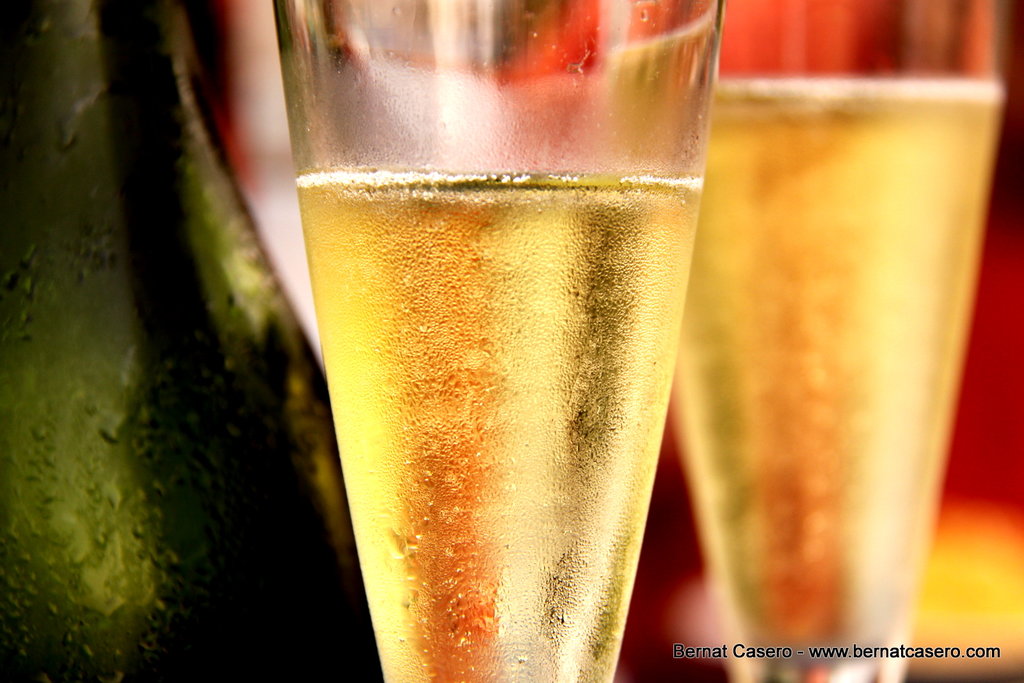 Image: Cava by [Bernat Casero](http://www.flickr.com/photos/bernatcg/3918750755/in/photolist-6YhC5c-aqHihf-aqHiiY-d34fXU-7hKqrH-aqHhCf-aqEAwa-aqHhmb-aqHhr7-aqEAZK-aqHhtq-aqEAED-aqEAMM-aqHhMo-aqEAxt-aqHicL-aqEB46-aqEAKr-aqHhsj-ax9Yo8-aqEBoD-aqHhxU-83iU88-aqHhhA-aqEAPx-aqHi77-aqEADe-aqHhz1-aqHhiA-aqEB9k-aqHhHU-aqHhXG-gsf7pp-aqHhSd-aqHibb-eNYLwk-aqHi5s-aqEAUV-bNFQGT-bzMcBL-bNFQxR-bzMcxG-bzMcP7-aqEBaZ-9rVxcA-8RNdK5-bNFQmZ-9zVqLM-9zVqpT-9zVpV8 "Bernat Casero")
Cava is to Spain what champagne is to France. This sparkling wine is made in the Catalonia region (Penedès is considered its birthplace) and is served with any lunch or dinner as an aperitif or even with soft main courses. The Christmas season is not an exception and that's why whoever visits the Iberian country on these dates will have the pleasure to live the "cava experience". For instance you will have the chance to watch two of the most awaited TV adverts of the year: Freixenet and Codorníu cavas, the most famous cava producers in the country.
5.Chile: Cola de mono
————————-
Cola de mono literally means monkey's tail and it resembles the eggnog consumed in North America, however Chilean people serve it cold. It is said that its name origin involves an ex-president, Pedro Montt, and his pistol, however there are other theories that affirm that the monkey's tail comes from the bottle's label where this drink used to be sold back in Spain. In any case, remember there is no Christmas in Chile without this aguardiente coffee eggnog.
6.United States: Eggnog
—————————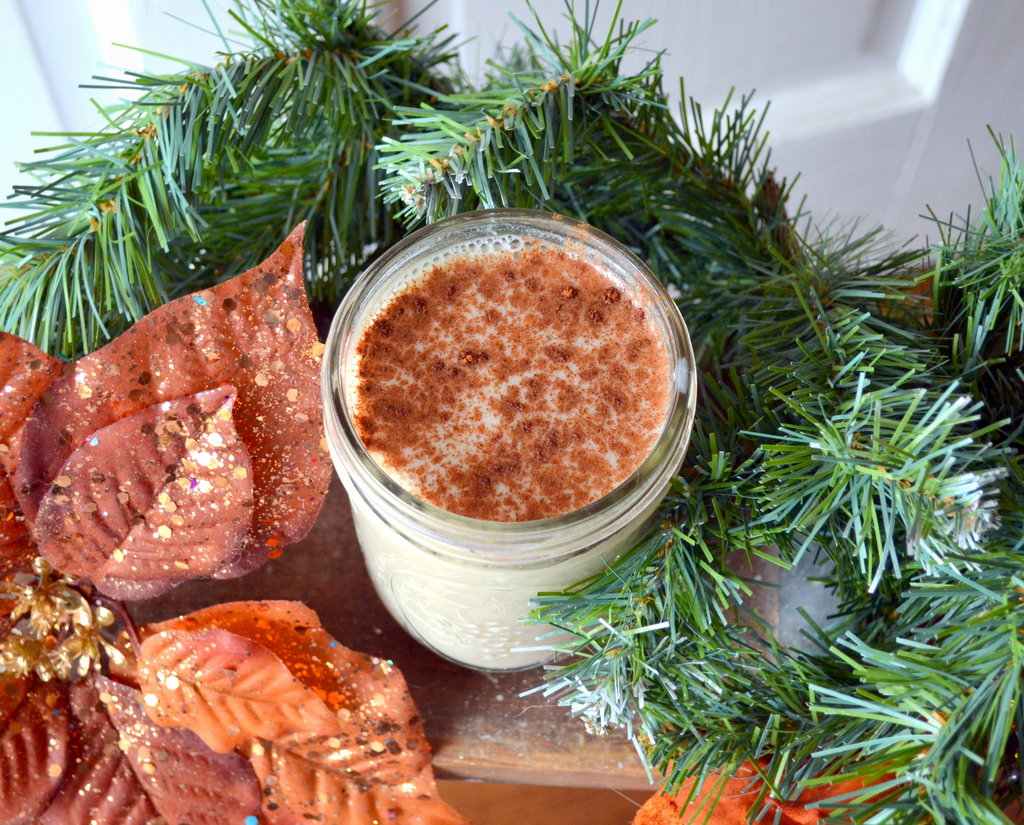 Image: Homemade Eggnog by [Katie](http://www.flickr.com/photos/61192399@N04/11230393804/in/photolist-i7oGPo-i7oGaP-dyvPcn-7qcREM-7NjZhV-a4iM5u-49c1rQ-dE8dZ1-aBD1Ld-4983KH-iofZ13-498598-49c2hb-4ckvFJ-497XtK-ueagc-aXP8yp-4cgwut-pc4Wi-7oS8bG-5MotU4-5Joj7D-4cZ15q-7oS8bj-41NvxG-aF2nVq-aZbXYp-2HymAF-7oS8bu-4cZ15Y-q8VjXf-4ckvuo-pc4Wc-7DXgq-b1mcMz-aEXwVK-aU7w3z-dBGbGL-aBS5QV-84JDCX-7oS8bC-rpwrd-91Lbf7-qaRL8k-pTrDwa-qaNvZo-8UYk8p-5N5Deq-5N1o2H-9Gzpdw "Katie")
Cooking the best turkey in Thanksgiving has the same importance in the USA as knowing how to prepare the best Eggnog. Even though it has its origin in England, this drink quickly became popular in the States and today there is no Christmas toast without it. The ingredients are: milk, eggs and lots of sugar. For those looking for something a bit stronger, don´t hesitate to add some brandy.
7.Korea: Sujeonggwa
———————–
Have you ever heard about Sujeonggwa? If you haven´t pay attention because this is definitely of the most explosive of drinks you can taste this Christmas. Sweet and spicy, Sujeonggwa is from Korea and the tradition says the women of the palaces were the ones that used to prepare it back in the 1st century. For those ready to taste the flavours of the Orient, make sure you have the right ingredients: fresh ginger, cinnamon sticks, dried persimmons, pine nuts, sugar and water.
8.Lithuania: Poppy Seed Milk
———————————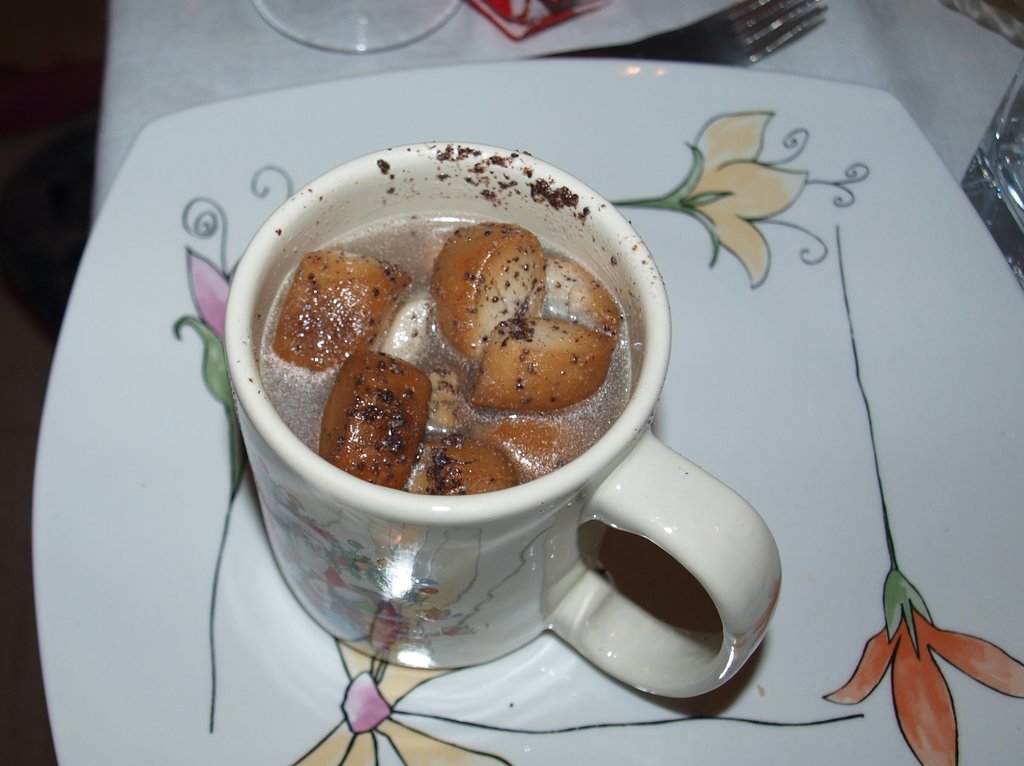 Image: Poppy seed milk by Mindaugas Danys
In Lithuania the traditional Christmas drink is made of poppy seed milk, a key element of the cuisine in the country. Did you know that this is one of the twelve courses that Lithuanians have on Christmas Eve. Apparently twelve was the number of apostles that Jesus had…
Have you ever tried any of these international Christmas drinks? I so, don't hesitate to tell us your opinion in the comments section below."
More Articles With Christmas