Rome is an exciting city filled with historic sites, world-class museums and excellent dining. Even if you only have a few days, you can experience the best Rome has to offer with a little planning. Here's what to do in Rome in 3 days.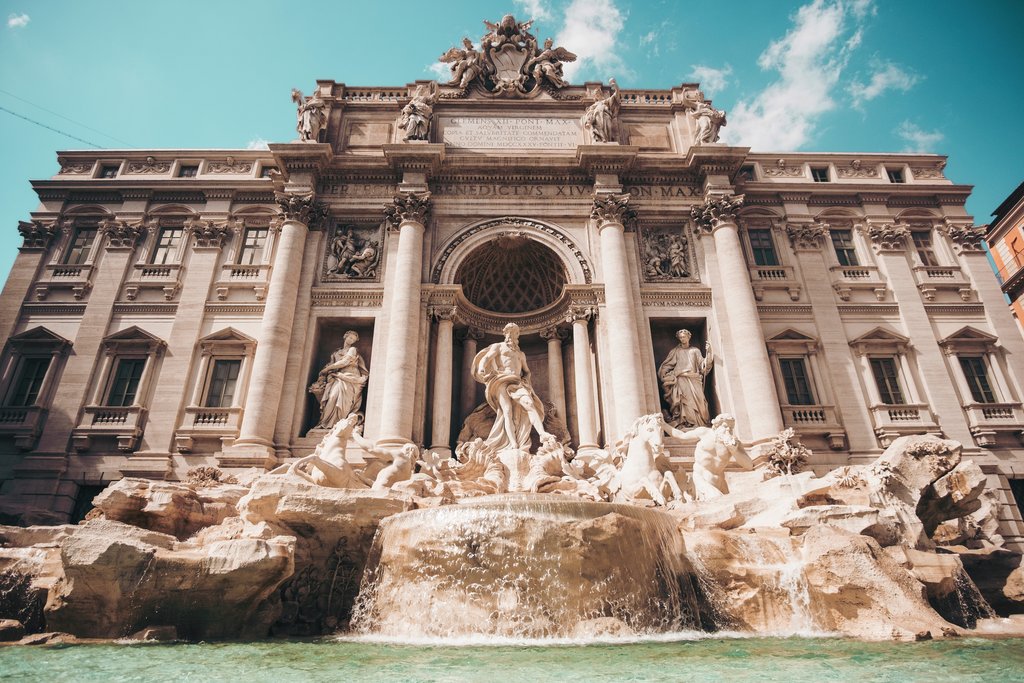 Friday Evening
After arriving in Rome, check into your hotel and get settled. For dinner, visit Altrove, a multicultural restaurant with an array of influences. Many of the dishes are bursting with Mediterranean flavours, but you'll also find Asian and African culinary inspiration.
After dinner, you can get started on sightseeing by visiting the Trevi Fountain. Legend says that throwing a coin in the fountain ensures you'll return to Rome one day, making it one of the city's most popular attractions. At night, it's free from crowds and offers stunning views of the sculptures and surrounding buildings awash with soft light for a truly magical experience.
If you're looking for a livelier experience for your first night out, visit Trastevere, a popular nightspot neighbourhood. You'll find bars and restaurants throughout the area, so you can stop in to enjoy cocktails and dancing with locals.
Saturday Morning and Afternoon
On Saturday morning, you should prepare for your day of sightseeing with a traditional Italian breakfast. Cornetti, a type of pastry with sweetened jam or cream inside, is a popular breakfast food. You can find classic recipes and creative twists at places like Pasticceria Barberini or the Tram Depot in Testaccio.
After breakfast, venture into the city to experience its many wonders, such as St Peter's Basilica. This massive basilica is known as the world's largest basilica in Christianity and is a sight to behold. You could also see the Pantheon, a famous Roman church with historic tombs.
For lunch, visit Barred, a hip restaurant with a carefully curated collection of creative dishes made with local ingredients, all with the strong influences of Italian culinary culture.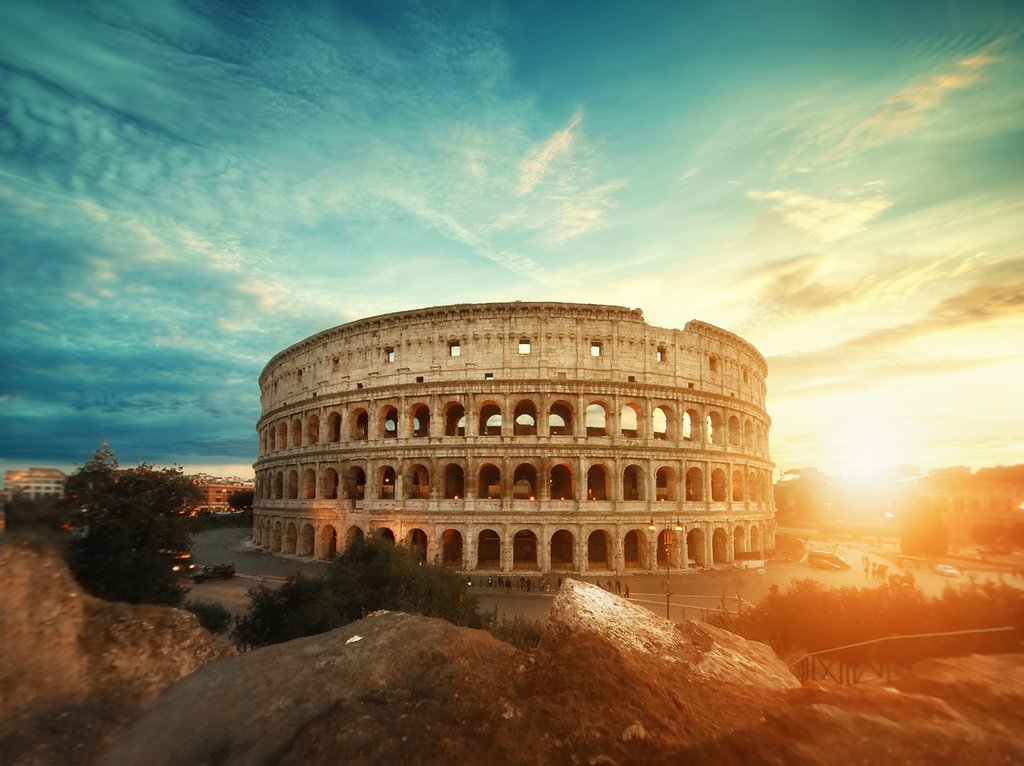 Saturday Evening
After lunch, take some time to explore the Roman Forum, the archaeological site of the Roman Empire, or the Spanish Steps, an iconic Roman baroque stairway near Piazza di Spagna that's a must-visit on a trip to Rome.
For dinner, visit Bistrot64, a Michelin-starred restaurant that combines traditional Italian cuisine with Japanese culinary influences. One of the most unique things about Bistrot64 is how colour is used to enhance the presentation and flavour of the foods.
In the evening, you can make a trip to Piazza Navona to see its gorgeous fountains and dramatic churches. The square is usually filled with painters and street artists to give you a taste of local culture and an opportunity to pick up some unique souvenirs, and there are many restaurants and bars for cocktails.
If you're not quite finished with sightseeing for the day, you can have an unforgettable experience with a night tour of the Colosseum. These tours allow you to appreciate the wonders of the architecture and the views of the starry sky without the throngs of people.
Sunday Morning
On Sunday morning, it's best to get an early start for your last day. For breakfast, try Italy's version of a doughnut, the ciambella, which is fried dough with sugar crystals and a slightly crunchy coating. Some of the best ciambella options can be found in Pasticceria Linari.
After breakfast, it's time to take in some of the attractions you may have missed. The Sistine Chapel, Michelangelo's famous masterpiece, is a must-see on your trip, as is the Borghese Gallery and Museum, which houses a vast collection of Renaissance artwork.
For lunch, enjoy modern cuisine with foraged ingredients and fine wines at Fernanda. The restaurant features peels and roots as the primary ingredients, as well as an excellent selection of rich desserts with unconventional ingredients.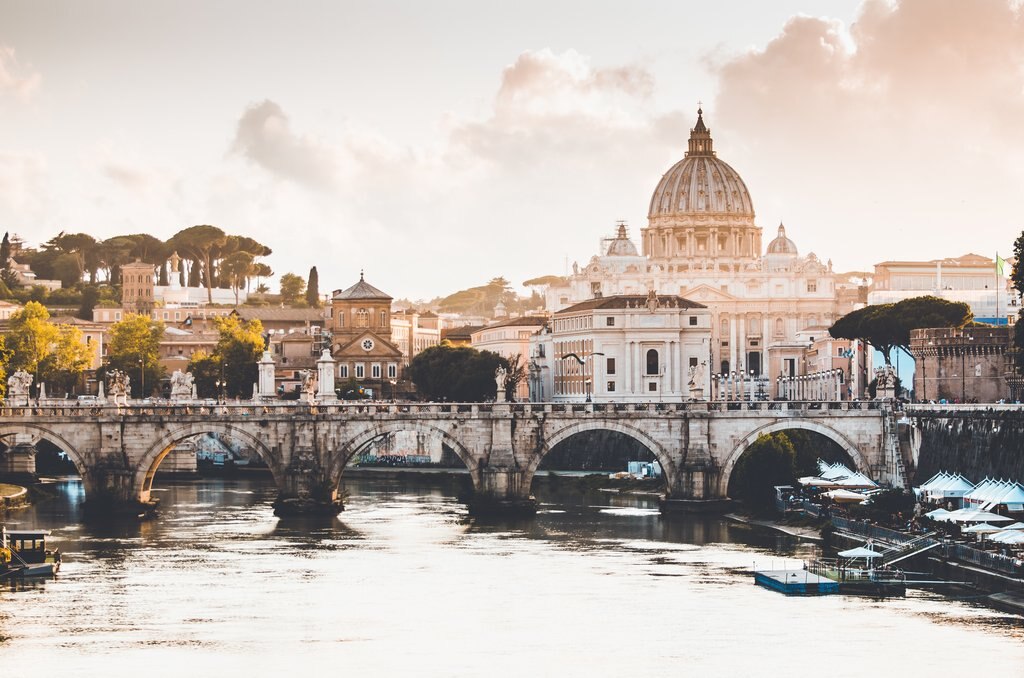 Sunday Afternoon and Evening
In the afternoon, you can spend some time exploring the Capitoline Museums, a 15th-century museum filled with fascinating Roman antiquities. You could also visit the Mouth of Truth, a mythical stone carving that's said to bite the hand of liars, or Villa d'Este, a grand historic house with exotic gardens to explore.
For dinner, visit Osteria Fratelli Mori for traditional Roman food in a laid-back atmosphere. You'll find all the classics here, all expertly prepared with ingredients from local suppliers. If you want to experience more of the culinary culture, you can forgo a traditional dinner in favour of a food tour. These tours take you to many restaurants to sample small portions of their creations, all while being treated to historic anecdotes about the neighbourhood along the way.
If you prefer to end your trip with an indulgent experience, why not see an opera? Teatro dell'Opera is a beautiful venue all on its own, and seeing an opera offers a chance to get dressed up and spend the night enjoying a cultural and musical experience.
Ready to plan your trip?
With so much to do and see, you'll never run of out ways to spend your time in Rome. If you're ready to plan your short break, visit Expedia to browse deals on Rome holidays to prepare for your trip!