Budapest is a fun and diverse city with a lot of things to see and do. Even if you only have a weekend in Budapest, you can still experience the best of the city for a memorable trip. Take a look at this itinerary for what to do in Budapest in 3 days to make the most of your time.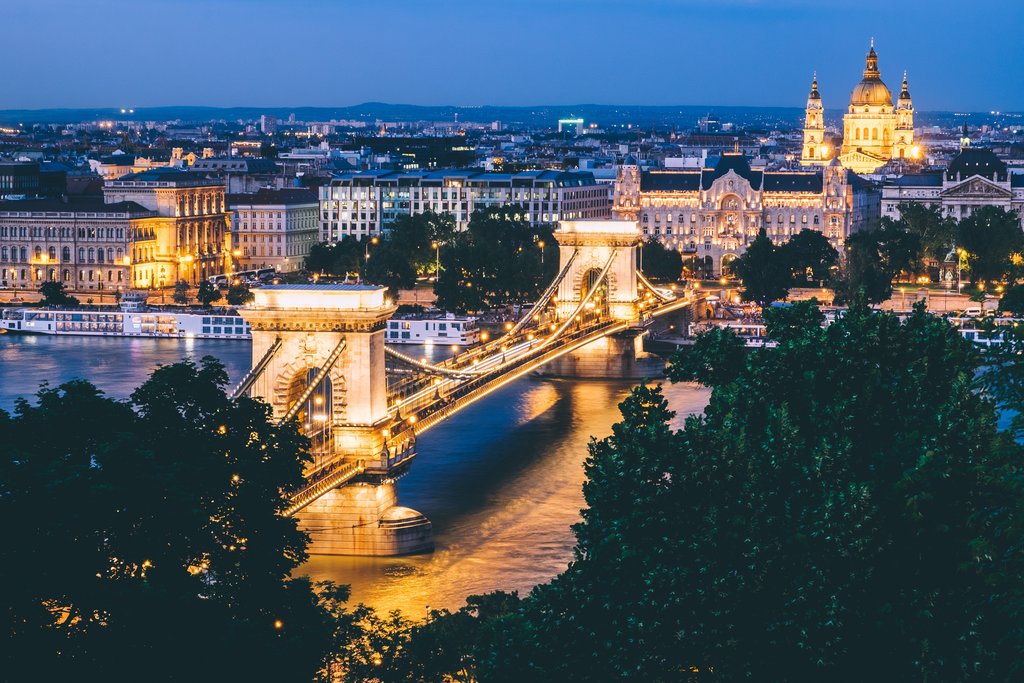 Friday Evening
When you arrive in Budapest, settle into your hotel and then head out into the city for dinner at Mák Bistro. This sleek, trendy restaurant is found in the downtown area and offers authentic Hungarian foods prepared in a unique way, such as plates with foraged local ingredients. You can sample a multiple-course tasting menu with wine pairings, or choose a full meal.
After eating, immerse yourself in the local culture with a night out on the town. You can try a pub crawl to make some friends along the way, or you might venture into the Jewish Quarter to find unique bars and pubs and see where the night takes you.
Saturday Morning and Afternoon
On Saturday morning, start with breakfast at a hip restaurant like STIKA Budapest. This popular spot features tattooed waiters in bow ties and a sleek interior design highlighted by lush greenery and vintage touches. The restaurant offers a wide range of breakfast options, such as classic eggs Benedict, pancakes, and bacon and eggs, as well as brunch foods like cheeseburgers.
One of the top things to see in Budapest is the Buda Castle. During your visit, you can tour the rooms and see the vast collection of treasured artwork. You'll also like the Hungarian Parliament Building, a Gothic Revival-style government building with stunning architecture and rooms filled with period pieces.
For lunch, stop in Bambi Eszpresszó, an eclectic restaurant with vintage interior furnishings and a historic feel. You can enjoy breakfast and coffee on the terrace all day, or you can opt for a heartier lunch meal.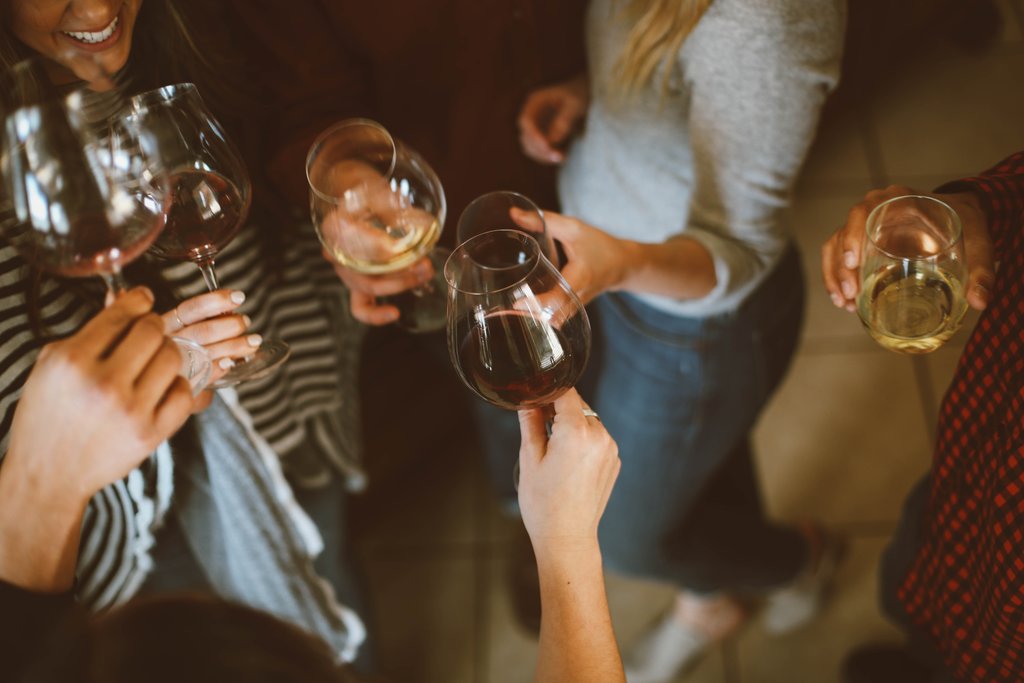 Saturday Evening
After lunch, take some time to visit Heroes' Square, a major city square with landmark statues of famous Hungarians, such as the seven chieftains of the Magyars and national leaders. Heroes' Square also features the Memorial Stone of Heroes.
For dinner, visit Onyx for a luxurious dining experience. It offers classic fine dining with white linen tablecloths, chandeliers and bottle service, as well as a 6-course tasting menu with wine pairings.
No trip to Budapest is complete without a trip to a ruin bar. These unusual bars offer eclectic, weird or quirky decor in ruined buildings for a unique time out. Szimpla is one of the most famous ruin bars in the city. You can also find a wide selection of ruin bars with highlights like broken-down vintage vehicles used as furniture.
Sunday Morning
For breakfast on Sunday morning, start with authentic Hungarian food at Börze. This sleek downtown restaurant serves food all day, but its morning offerings are some of the best. You can order egg-based breakfast dishes and additions like frankfurters and bundás kenyér, a Hungarian take on French toast.
After breakfast, tour Vajdahunyad Castle, a spectacular castle in the City Park of Budapest. You can learn about the unique origins and history of the castle, and after spending some time exploring, you can stroll around the lush green park or unwind with a short boating trip on the lake.
For lunch, visit Café Kör, a downtown restaurant and neighbourhood institution known for its pre-war ambience. The restaurant features a thick Persian carpet and eclectic furniture, as well as a wide selection of meals ranging from cold fruit soups to schnitzel and stews.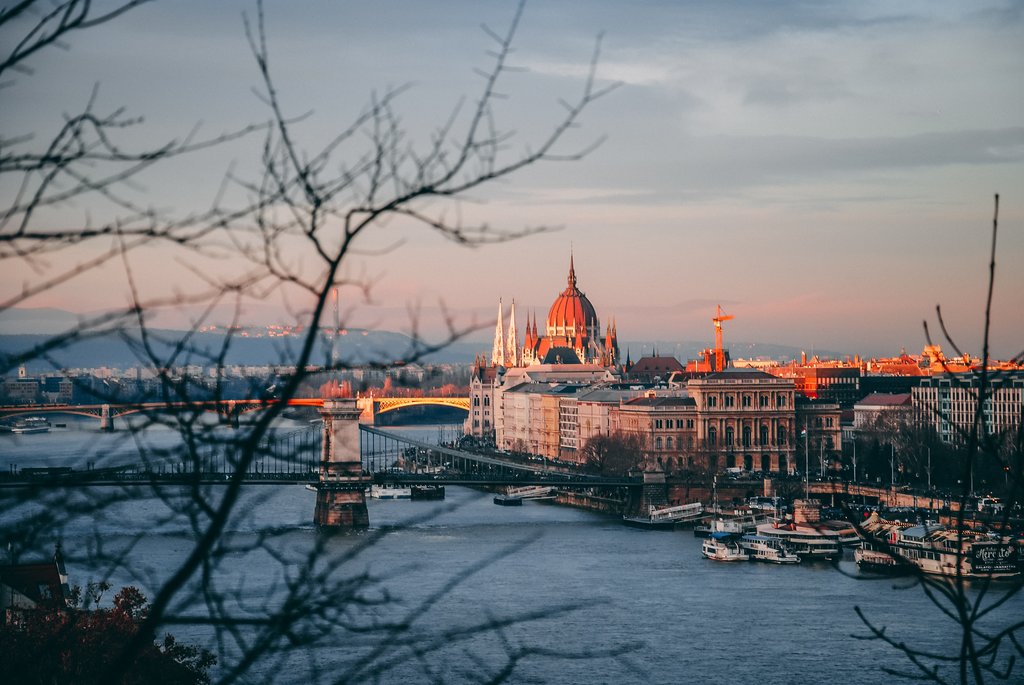 Sunday Afternoon and Evening
When you're finished with lunch, you can visit the House of Terror, a museum and memorial to political victims of communist and fascist regimes in Hungary. The haunting museum trip is complemented by the Shoes on the Danube Bank, a collection of sculpted shoes at the edge of the river that honour the Jews killed by the fascist militia during World War II.
Start your evening out with fine dining at Borkonyha, a laid-back Michelin-starred restaurant with delicious and inventive meal options like lamb saddle and pork tenderloin or duck liver.
After dinner, you'll have plenty of options for how to spend your last night of the trip. You can take a Hungarian wine-tasting tour to learn all about the local vintages that also takes you to the historic bars in the Jewish Quarter and a ruin bar or 2. You could also head to Gellért Hill to chill out and take in the panoramic sunset views over the river and city skyline.
Ready to plan your weekend?
Whether you're looking for a short break or you're adding Budapest to a sightseeing tour, you can experience much of the city's unique culture over a weekend. Check out Budapest holidays with Expedia to get great deals on your weekend break!