With stunning architecture, a fascinating history and a thriving nightlife scene, Budapest is beautiful, dramatic and full of adventure. From taking in centuries-old landmarks to drinking in abandoned factories, these are the essential things to do in Budapest.
Have a Drink at a Ruin Bar
Head to the Jewish district and grab a drink at one of Budapest's many ruin bars. Set in formerly abandoned buildings, ruin bars are how they sound: dilapidated surroundings, cute flea market furniture, quirky accessories and artwork. If that sounds a bit try-hard, they're actually pleasingly authentic and unpretentious - Budapest's ruin bars have been around for years as a concept and were well ahead of the shabby chic movement that might feel a bit passé in other places.
Szimpla Kert is the original ruin bar and is a great place to start. It was saved from demolition and then sparked the trend around the start of the millennium, with several others springing up in its place since.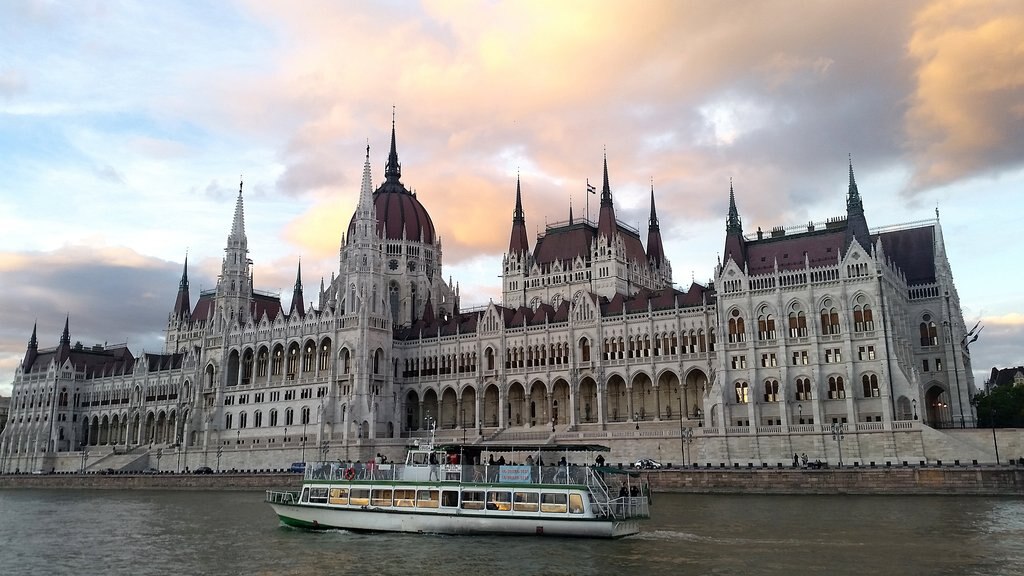 Eat Street Food at Karavan
If you're planning to visit a ruin bar for the evening, make sure to stop first at Karavan, an outdoor courtyard crammed with food trucks and booths. You can try cuisine from all over the world, from traditional Hungarian and Italian to Mexican or Middle Eastern, it's affordable and you'll also meet both locals and tourists at the hip hangout spot.
Visit the Great Synagogue of Budapest
Take a trip to Europe's largest synagogue, the Great Synagogue (also known as the Dohány Street Synagogue). Seating up to 3,000 people, the synagogue was built in 1859 in both the Moorish and Byzantine architectural styles. Just looking around is an impressive experience, but make sure you visit the Jewish museum and the Holocaust memorial within the complex too.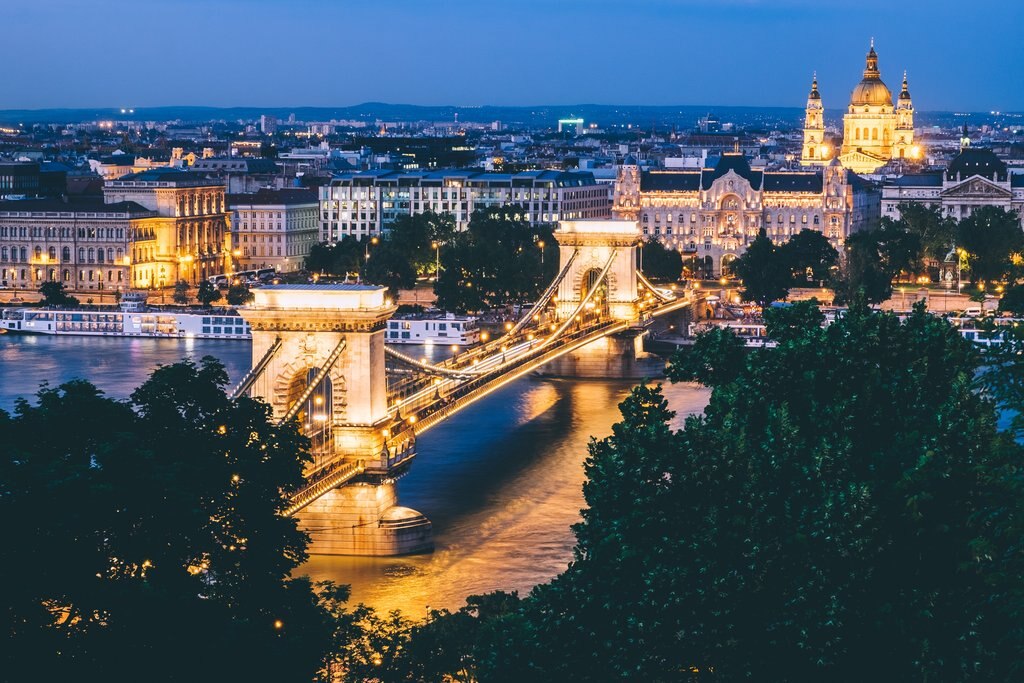 Take in the Sights on a Danube River Cruise
Budapest is world-renowned for its stunning architecture, and there's no better way to take in the buildings on the banks of both Buda and Pest than to drink it all in on a leisurely river cruise. There are all kinds of cruises: on a romantic break you can go for one with candlelit dinner; go educational and choose one with a full tour guide narrative, or go boozy with live music or wine tasting.
Book it: Danube sightseeing cruise or dinner and cruise with live music
Enjoy a Soak in Budapest's Hot Springs
Budapest's bathhouses are as famous as its buildings, so a trip to the city wouldn't be complete without having a soak in one of its hot springs. Before deciding which to go to, consider whether you just want to relax in a thermal pool, or whether you want additional options such as steam rooms, saunas, massages or pedicures, as not all the bathhouses offer these services. The Széchenyi Baths, Budapest's largest thermal bath complex, are highly recommended for their grand setting, 15 indoor baths and three large outdoor pools.
Visit the Hungarian National Parliament Building
One of Hungary's most iconic landmarks, and the country's largest building, the Hungarian Parliament Building is enormous, stretching for 268m of neo-Gothic splendour along the banks of the Danube. You can visit the parliament, see its most valuable treasure, the Crown of St Stephen, and take in the elaborate Golden Staircase, Grand Staircase and Congress Hall as part of a daily tour; book in advance to avoid lengthy queues.
Take a Tour of Castle District
It's hard to find architecture more arresting and stunning than you'll come across in Budapest's Castle District, which includes Castle Hill, Buda Castle, the Castle Museum and the cobbled streets of the historic quarter. Stroll around by yourself or get a guided tour to learn about the centuries of history in the area and take in landmarks such as Matthias Church and the Matthias Fountain.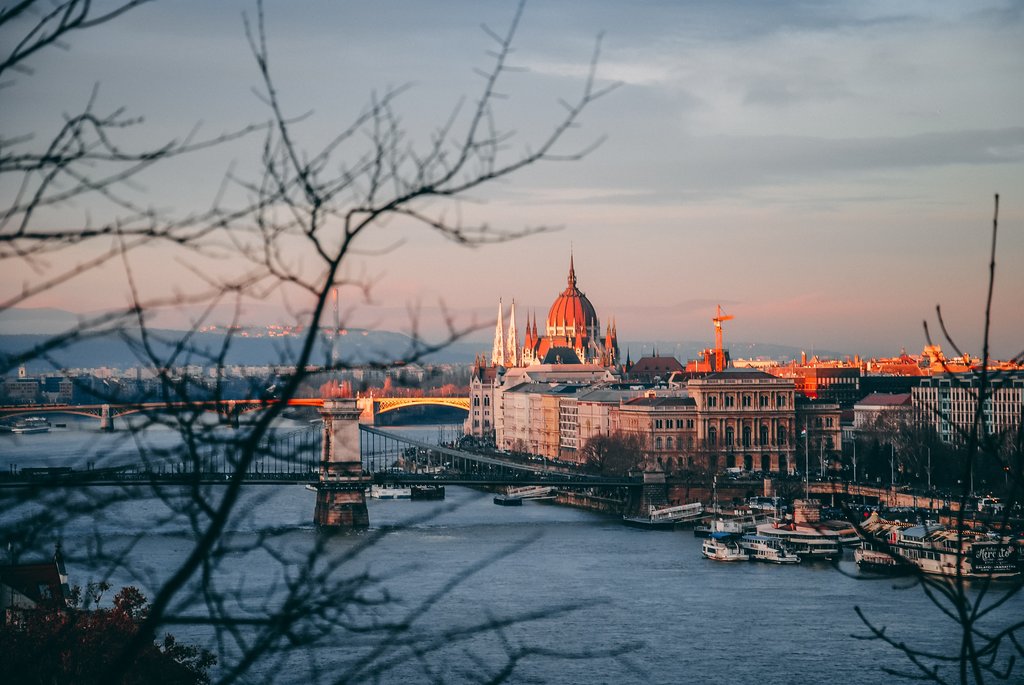 Pay Your Respects at the Shoes on the Danube Memorial
As you walk along the Danube, make sure to take a few minutes to pay your respects at the striking Shoes on the Danube memorial. The monument consists of 60 pairs of 1940s-inspired iron shoes and commemorates the lives of thousands of Jews and other victims who were shot along the banks of the river during World War Two by the fascist Arrow Cross Party. You can leave flowers or candles to pay your respects, and there's also a sign that reads: "To the memory of the victims shot into the Danube by Arrow Cross militiamen in 1944 - 45. Erected 16 April 2005."
Visit the Hungarian State Opera House
You don't need to have an interest in opera - the Hungarian State Opera House is simply an amazing building that you have to see on a visit to Budapest. Book tickets to watch a concert, ballet or opera if you do fancy it, or just buy tickets for a tour of the magnificent building, where you'll see the splendour of the royal staircase, the red salon and the foyer, to name a few. Some tickets also include a short concert.