Newcastle's compact city centre, friendly locals and affordable attractions make it an ideal choice for a trip for two. If you're looking to get active, you'll be busy with a lively mix of top-notch restaurants, historic sights and pretty waymarked trails. If you'd rather just relax, curled up together in a cosy local pub, do it. Plan your stay in Tyneside with our guide to the best things for couples to do in Newcastle.
Walk the Ouseburn Trail
Ten minutes' walk away from Newcastle city centre, Ouseburn is the latest hotspot for hip cafes, bars and nightlife in the North East. It's also the starting point for a peaceful walk through some of the city's parks and greenery. Follow the waymarked trails that lead you away from the River Tyne, through Heaton Park, along the stream and towards leafy Jesmond Dene. It's a pleasant stroll, and if you plan it right, you'll arrive just in time for a laidback lunch at one of Jesmond's gourmet cafes.
See a Concert at The Sage
You'll never be short of live music in Newcastle, but The Sage has some of the best and is a reliable choice for a date night. Home to the Royal Northern Sinfonia, the riverside chrome and glass building has two auditoriums with year-round concerts by an impressive list of local and international musicians. Stop by for a classical, brass, jazz, blues or folk concert or head to the café for tea and cake to keep you going as you explore the quayside.
Taste Gins from Near and Far
While you may think of 'Newkie Brown' as the city's most-loved drink - otherwise known as Brown Ale - there's also a healthy appetite for gin and a local brand to prove it. The Newcastle Gin Company at Bealim House has distillery tours and tastings that make for a fun afternoon. Later, head to The Gin Bar nearby, or Dacantus on Grey Street to try some of its 90 gins, plus tastings led by their gin-thusiastic staff during the week.
Take a Photo from the High Level Bridge
The River Tyne's bridges are iconic sights in Newcastle and are at the hub of city centre life on the quayside. Wander around the waterfront, crisscrossing the water while browsing shops and cafés along the way, to see all seven bridges in a day. The Tyne Bridge is the centrepiece, while Gateshead Millennium Bridge and the High Level Bridge have excellent photo opportunities.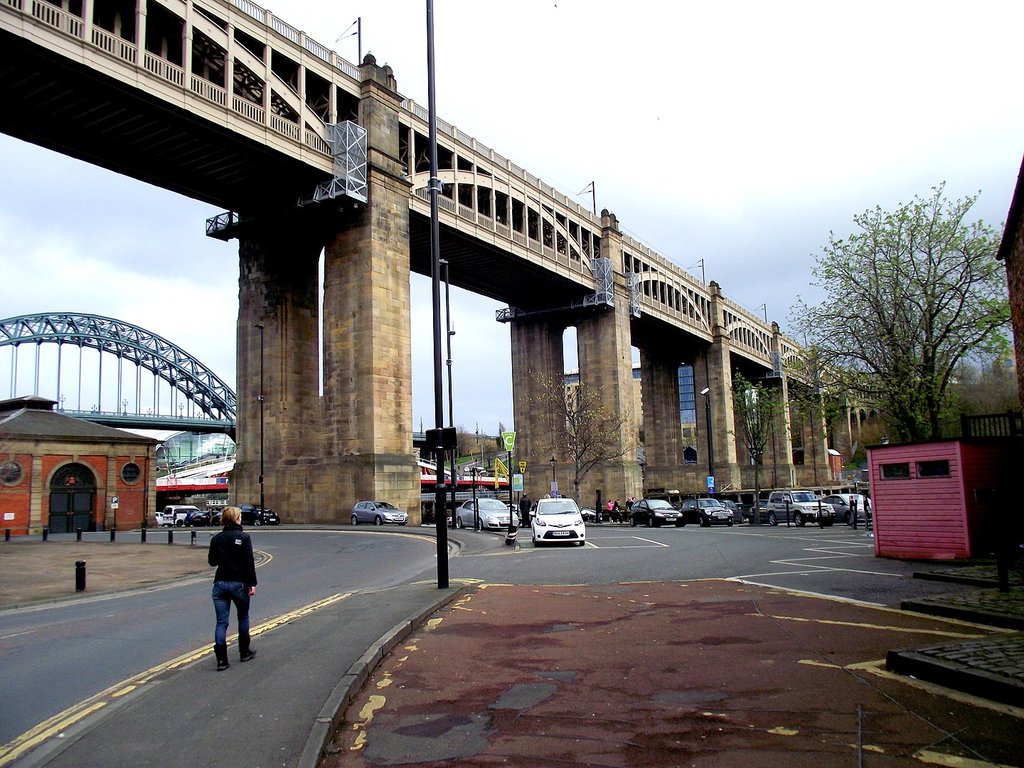 _The Tyne Bridge and the High Level Bridge - By Heworthjb - Own work, CC BY-SA 3.0, https://commons.wikimedia.org/w/index.php?curid=33465970_Cycle to the Coast
For an active experience, the 15-mile (24km) cycle route from the Angel of the North to Tynemouth is a good day trip. Hire a couple of bikes, pack a stottie (Northumbrian white bread) bought at Grainger Market and peddle along the River Tyne until you see the sea. The reward for the hills along the way is a lovely Victorian seaside town, and a box of proper chippy chips while overlooking the waves. Get there early and double up your activities with a surf lesson for two in the North Sea.
Wine and Dine at House of Tides
For a meal to remember, book a table for two at the Michelin-star House of Tides and try its multi-course tasting menu paired with wine. It's one of Newcastle's most renowned restaurants, conceived by a local chef Kenny Atkinson and set in a restored Grade 1 listed 16th-century merchant's house. You'll taste the season's latest ingredients in dishes of Norfolk quail, salt-aged venison and native lobster - if you're vegetarian, get in touch in advance.
Shop for Handmade Homewares at The Biscuit Factory
Newcastle has all sorts of artsy attractions, and a visit to The Biscuit Factory is a favourite thing for couples to do - if only to share brunch in its café or fine-dining restaurant. Formally a Victorian warehouse, this large commercial art gallery in trendy Ouseburn has exhibitions from emerging contemporary UK artists, and you can buy almost anything you see. Paintings, prints, and traditional crafts are there to browse and, if you're a creative pair, you can have a go at one of the workshops.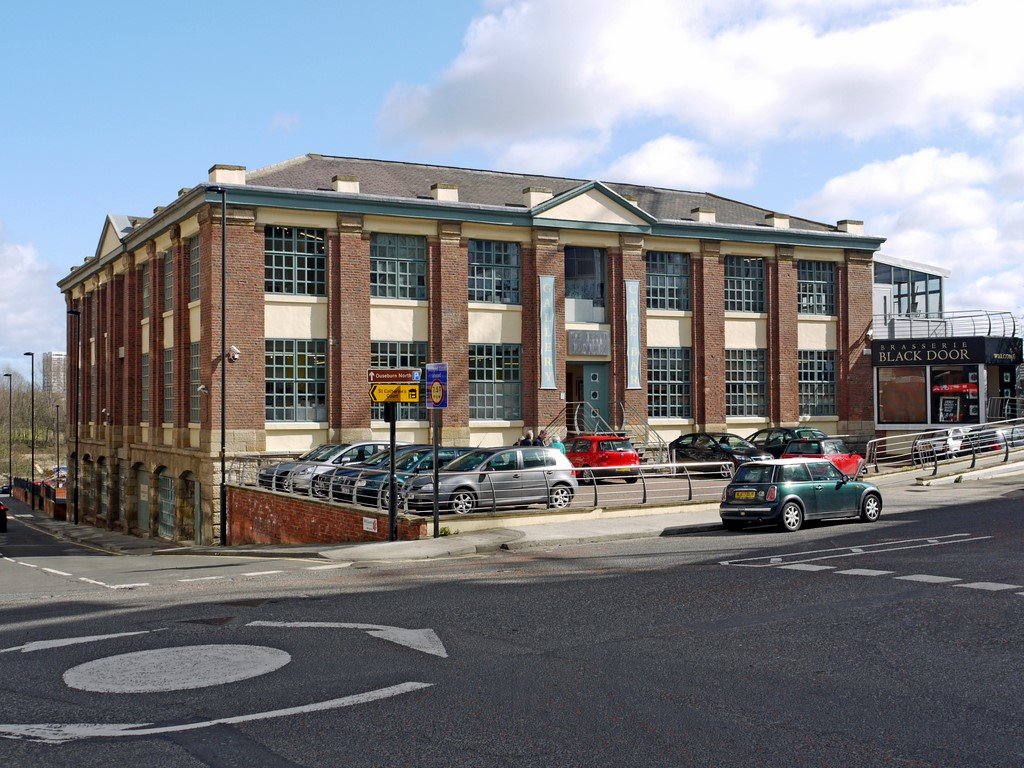 _The biscuit factory - By Andrew Curtis, CC BY-SA 2.0, https://commons.wikimedia.org/w/index.php?curid=14599566_Visit the BALTIC Centre of Contemporary Art
If you're in the mood for art, the BALTIC is another must-see along the riverfront. This time, it's an ex-flour mill converted into a hive of modern art, with international artists exhibiting a mix of sculptures, paintings and performance art. Take a daily bitesize tour to find out more about what's on when you visit or go behind the scenes for even more of an insight at 11am on Sundays.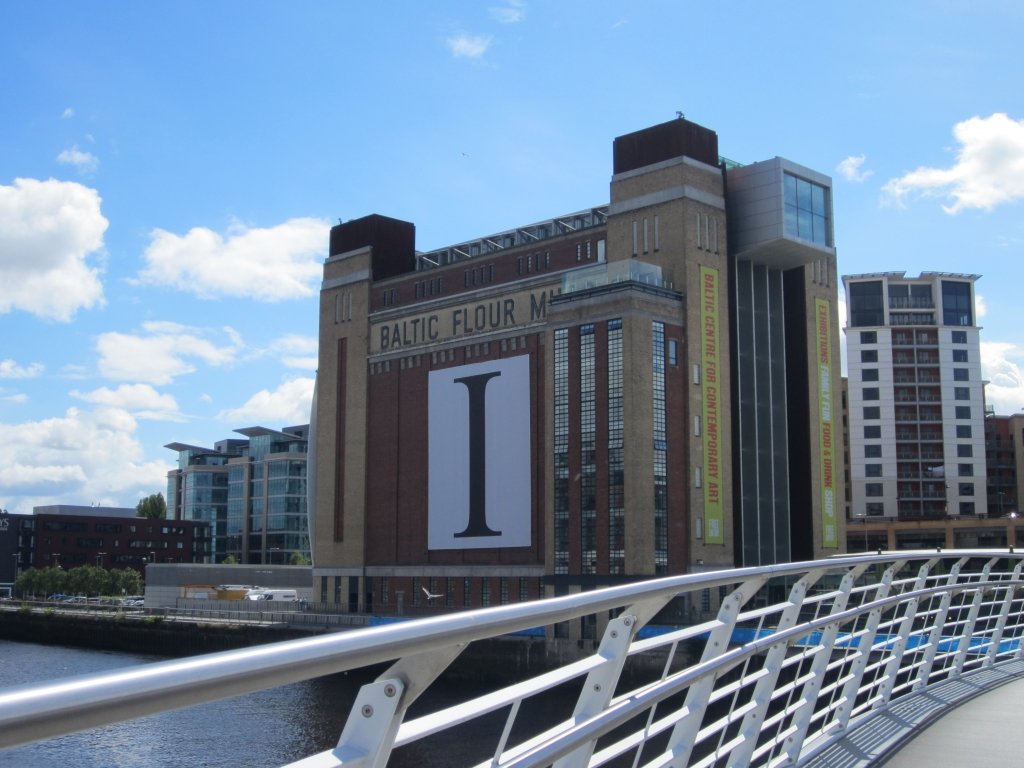 Baltic Centre for Contemporary Art, Gateshead - By Graham Robson, CC BY-SA 2.0, https://commons.wikimedia.org/w/index.php?curid=29507781
Enjoy a Pint by the Fireplace in a Traditional Geordie Pub
Newcastle has a thriving craft-beer scene, and there's no better way to try one on a chilly day than in a pub with an open fireplace. The Cumberland Arms has a good selection of real ales with live music upstairs, and if you get lucky with the weather, you could take a pew in the beer garden. Alternatively, The Badger is in a good spot for country walks, while the Cosy Dove is a short walk from the city centre and has a roaring fire in colder months.
Planning a trip to the North East? Browse our pick of the hotels in Newcastle.