___As the official travel partner of the UEFA Champions League, we've journeyed to the homes of the clubs through to the last 16 to give you the lowdown on the hotspots for your next away trip. For this article we head to Rome, home of AS Roma.___
***Go and see your favourite team in action at the UEFA Champions League matches across Europe and travel like a champion with Expedia. Check out our travel deals!***
_

_
Rome isn't just a paradise for historians and art history buffs. The Italian capital is a veritable playground for football fans, too! Home to some of the world's most recognisable destinations, you can visit the Sistine Chapel, the Trevi Fountain, the Pantheon, and the Colosseum in one incredible trip. Of course, in between all that, there's another must-do for football lovers: attending a UEFA Champions League football match.
Rome is home to two of Italy's best football teams, SS (Società Sportiva) Lazio and AS (Associazione Sportiva) Roma. Though they share a city (and a stadium!), the rivalry between the teams is unmistakable and Rome's inhabitants are firmly fans of one or the other.
Wander the local piazzas and try some of Italy's best cafes while taking in the friendly atmosphere of game day in Rome. You may not speak Italian but thankfully a show of support for your favourite player is universal!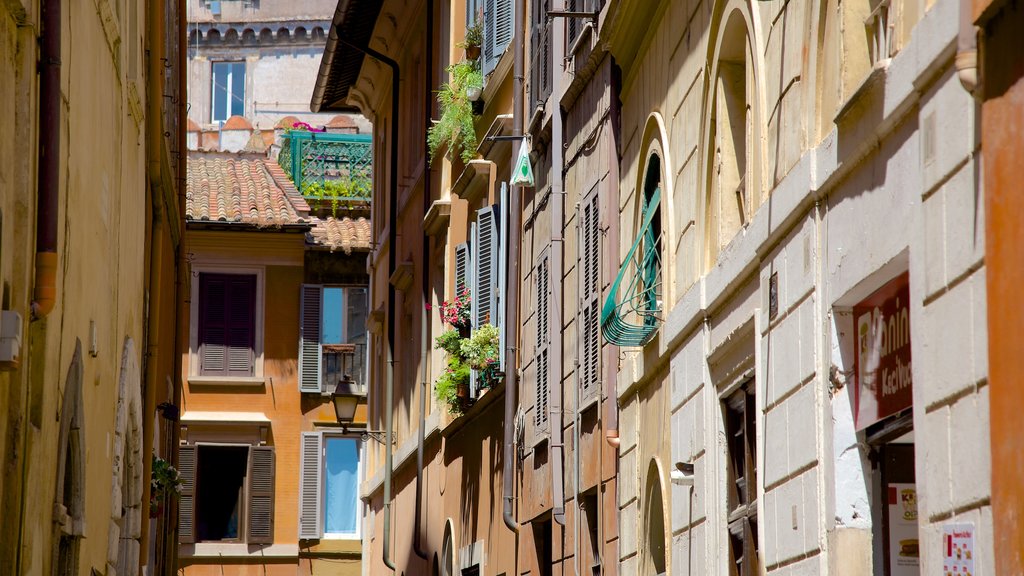 Image Credit: Tourism Media
Meet the teams: AS Roma and SS Lazio
AS Roma
AS Roma aren't just a top-tier team in Italy - they're considered one of the best clubs in Europe. With three Serie A championships, nine Coppa Italia titles, one Inter-Cities Fairs Cup and one Anglo-Italian Cup, there's no doubt the team's talent lives up to its reputation - although a UEFA Champions League win has so far eluded them.
Former players Francesco Totti, Rudi Voller, Bruno Conti and current player Daniele De Rossi, and are just a few of the celebrated players who have won the FIFA World Cup while playing for AS Roma, proving the team's roster is and has always been full of dynamic and determined players.
FUN FACT: A common nickname for AS Roma is "i lupi", meaning "the wolves", as the animal has always appeared on the teams emblem.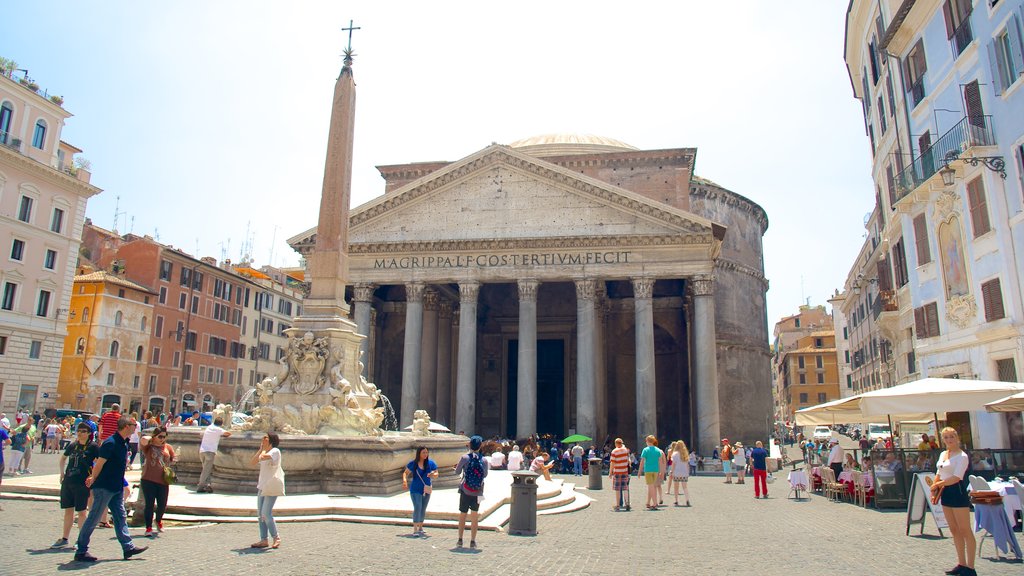 Image Credit: Tourism Media
SS Lazio
Beloved by fans, SS Lazio have won one UEFA Cup Winners Cup, one UEFA Super Cup, one Serie A championship title, six Coppa Italia titles and four Supercoppa Italiana. Like their rivals, though, they have yet to lift the UEFA Champions League trophy. Founded in 1900, they didn't earn their first trophy until 1958 and, since then, have worked hard to remain a fierce competitor on the pitch.
FUN FACT: SS Lazio's team colours, sky blue and white, were inspired by Greece and pay homage to the Ancient Olympic Games.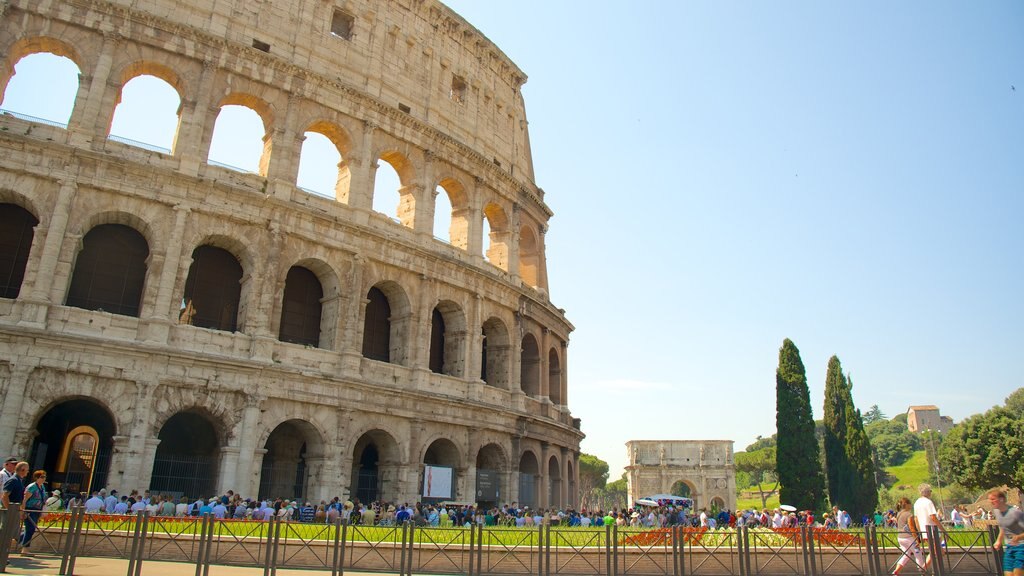 Image Credit: Tourism Media
Visiting Rome's football stadium: Stadio Olimpico
The Stadio Olimpico is Italy's largest sporting facility and currently seats around 72,500 visitors. The arena has staged 4 European Champion Clubs' Cup Finals, hosted the Olympics in 1960, the 1968 UEFA European Championship, and the 1990 FIFA World Cup, making it an incredibly historic venue for football fans.
Because SS Lazio and AS Roma share a home, the teams have to alternate uses from week to week. When there's a game between them, however, their fans occupy two distinct parts of the stadium to cheer for their favourite team: AS Roma fans take to the Southern curve of the oval stadium, while SS Lazio fans are found in the Northern curve.
The stadium is located on the banks of the Tiber River in northern Rome and is part of a large sporting complex (Foro Italico) built in the 1930s by the Italian fascist regime. Because of its history, the area boasts some interesting structures and Roman-style mosaics to peruse before a game. The stadium doesn't offer tours, so it's best to get there early on a game day if you want the chance to look around the arena's interior before taking to your seats.
Getting there: Getting to Stadio Olimpico from Prati is simple as you can walk for about 20 minutes, or, if you hire a car in Rome, drive for 10 minutes directly up Viale Angelico while taking in views of the Tiber River. Alternatively, you can catch a bus at Ottaviano in the direction of Stazione Saxa Rubra and then descend at Lgt M.llo Diaz/De Bosis, a short walk from the stadium.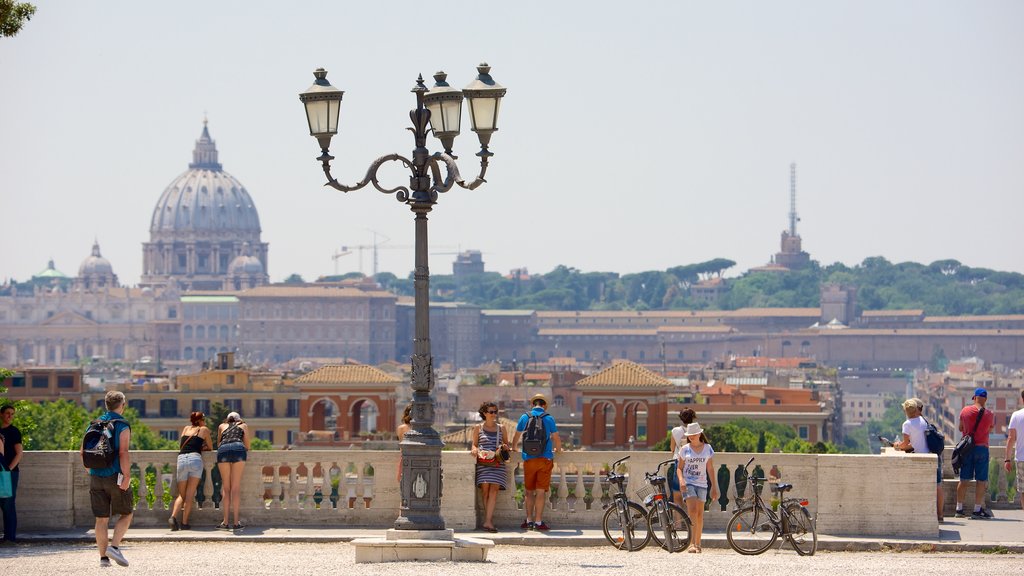 Image Credit: Tourism Media
Where to eat and what to do in Prati
The area around the stadium can be quiet so you might want to consider heading into Prati, a nearby residential neighbourhood not far from the Vatican to eat, explore and stay at a Rome hotel. Here, you'll find a wide selection of pubs and bars, Roman trattoria and pizzerias. Hostaria Dino e Toni is popular among both tourists and locals for its generous servings of house pastas and antipasti, or you could check out some live music at a local pub like Fonclea for a taste of Rome, local-style!
Hostaria Dino e Toni, Via Leone IV, 60, 00192 Roma, Italy
Fonclea, Via Crescenzio 82A 00193 Roma, Italy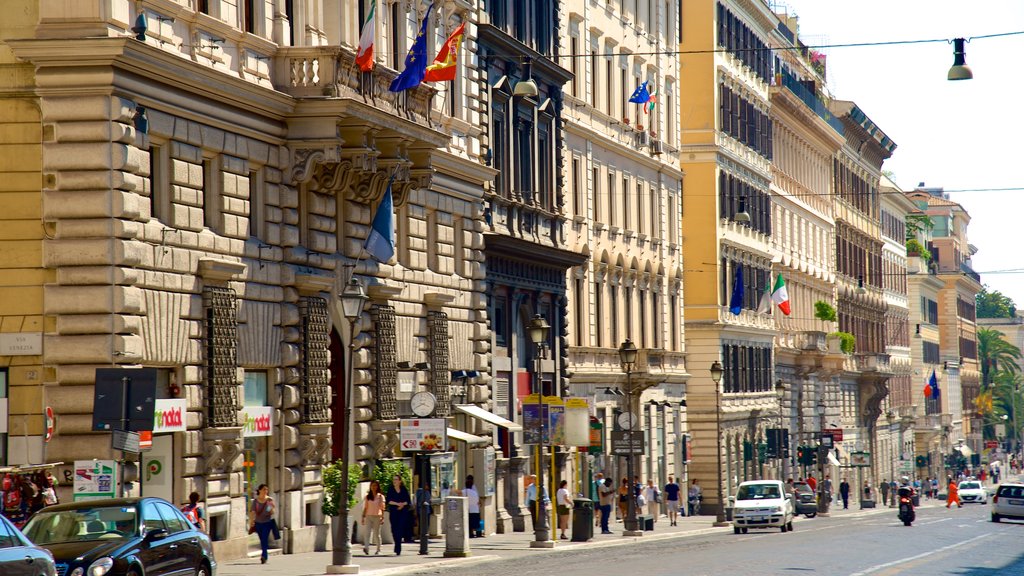 Image Credit: Tourism Media
Partying in Rome after the match
Celebrating after the match: Rome's piazzas
Wherever you go, there will likely be an opportunity to join the choir as fans chant 'Po Po Po Po Po Po Po' (yes, that's really what it's called), a version of the White Stripes' 'Seven Nation Army' that remains popular amongst Italian fans. Or, if you're up for a challenge, try to learn the Italian national anthem so you can sing it alongside AS Roma and SS Lazio fans alike.
When the national team wins, Italian fans celebrate throughout the city with honking car horns, singing, and dancing in the streets. Where better to join in the festivities than in Rome's bustling piazzas? It's not uncommon for fans to crowd around the historic monuments, fountains, and churches that can be found in Roman squares like Piazza Navona, Campo dei Fiori, or Piazza di Santa Maria in Trastevere. Here, you'll find no shortage of excited fans to toast and dance with, as well as a wide selection of restaurants and bars for a post-game bite.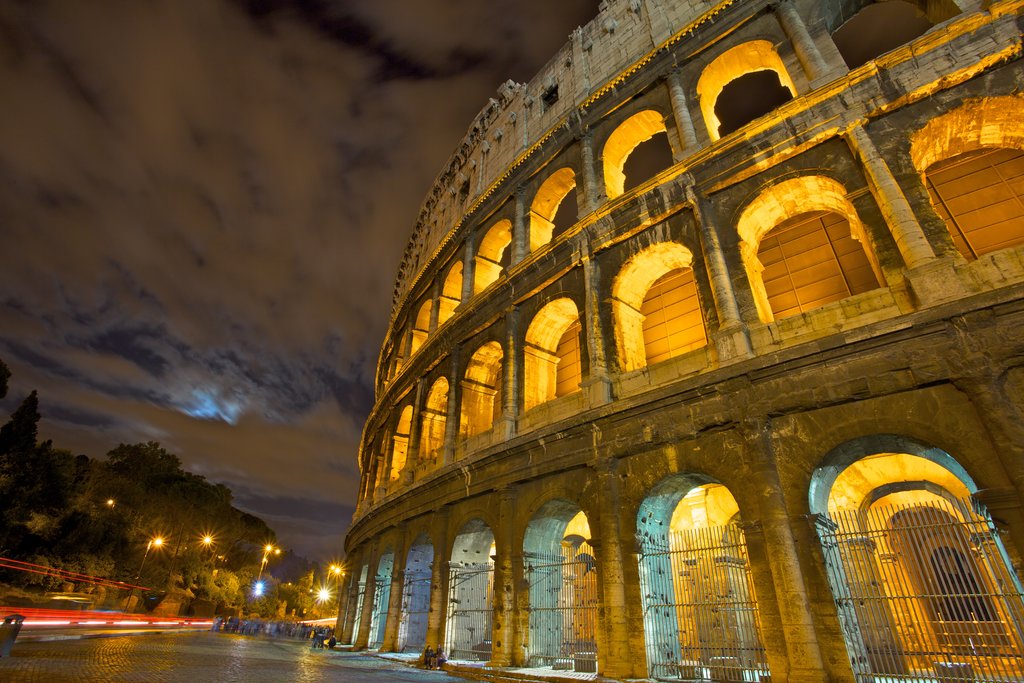 Image Credit: Tourism Media
Going out in Rome: Trastevere
Trendy Trastevere is a popular option in the city centre for those in search of a good meal and some nice wine. From around 7pm, the restaurants and bars fill up with locals and visitors from all walks of life. Take your pick from a seemingly endless selection of family-run restaurants offering up traditional pasta dishes like Puttanesca, with capers and olives, or Fiori di Zucca with seasonal squash blossoms.
A more casual option is the aperitivo. Offered in most wine bars, cafes, and pubs, your drink is served with a plate of yummy snacks, allowing you to pair an Aperol Spritz or Negroni with your picks from an open buffet that usually includes options like pasta salads, suppli, fritti, and bruschetta. Italy is as proud of its food as it is of its football, so make sure to get a taste of both!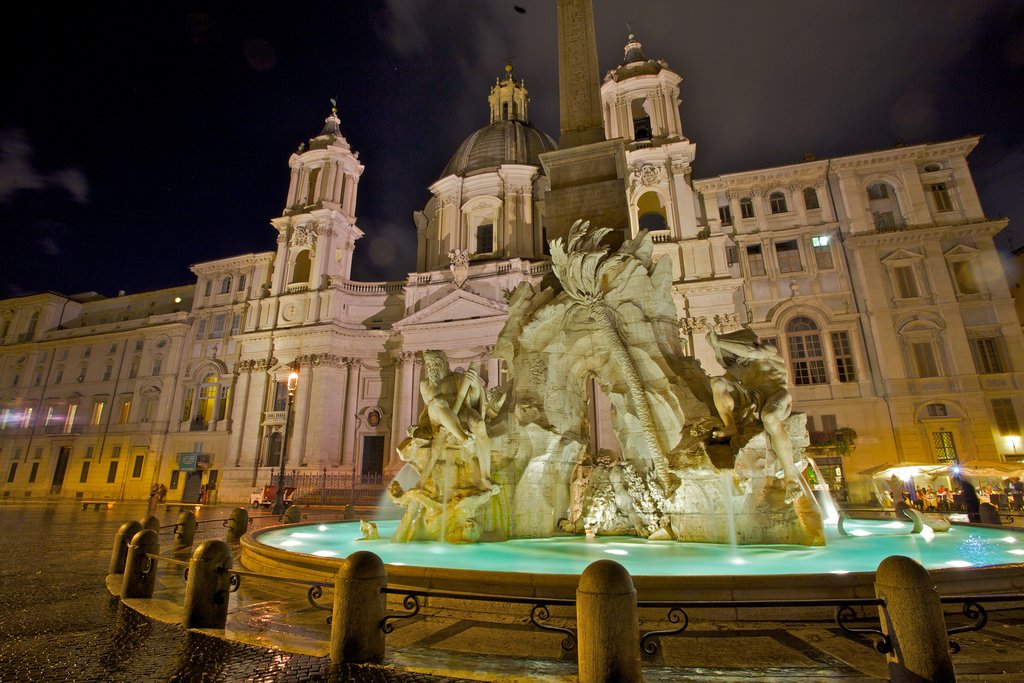 Image Credit: Tourism Media
Practical information
The Italian capital can be reached easily with flights from the UK to Rome, taking approximately 2.5 hours from London and three hours from Manchester. You can also reach the Eternal City from London by train, with the journey covering roughly 1,200 miles and taking up to 14 hours. The choice of hotels in Rome is endless, but we'd recommend choosing a smaller local establishment to truly appreciate the history of this ancient city.
So, are you ready to visit the "Capital of the World" and one of the most beautiful cities in Europe? From great food and bustling squares to exhilarating football matches, you won't lack things to see and do in Rome!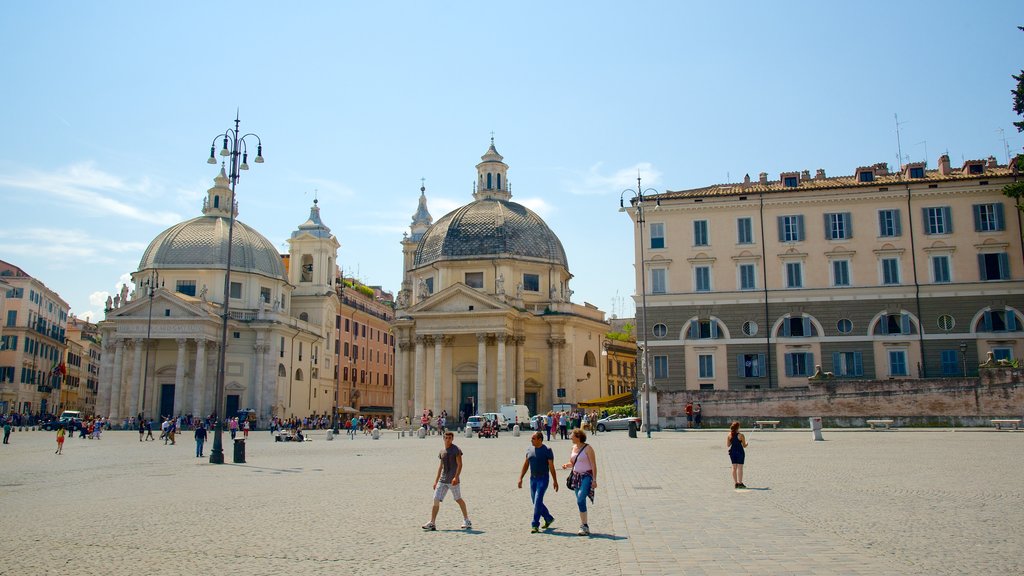 Image Credit: Tourism Media
If you want to learn even more about Rome, check out Expedia's Survival Guide to Rome! You can also read about the seven dishes you must eat while in Rome, or check out how to get to Rome from the airport.