Cape Verde (or Cabo Verde) is a beautiful nation comprised of ten volcanic islands found off the coast of Western Africa. Perfect for a sunny holiday, whether its with friends, your spouse, or the whole family, there are plenty of things to do in Cape Verde. We've rounded up some of the best of the best so you can plan your holiday to Cape Verde accordingly!
Things to Do on a Holiday to Cape Verde
Visit Santa Monica Beach
Is there any wonder why this beach is often voted one of the best beaches in the world? Santa Monica Beach has beautifully soft white sand, crystal-clear water, and boasts numerous sunny days per year. For a unique way to see the beach, head here as part of a quad tour.
Climb Pico Do Fogo
Not for the faint of heart, this challenging yet rewarding climb offers incredible views over the island of Fogo, as it is the highest peak on the island. Hiking Pico Do Fogo, an active volcano (though one that has not erupted for centuries), is perfect for those looking for a bit of adventure and activity during their Cape Verde holiday.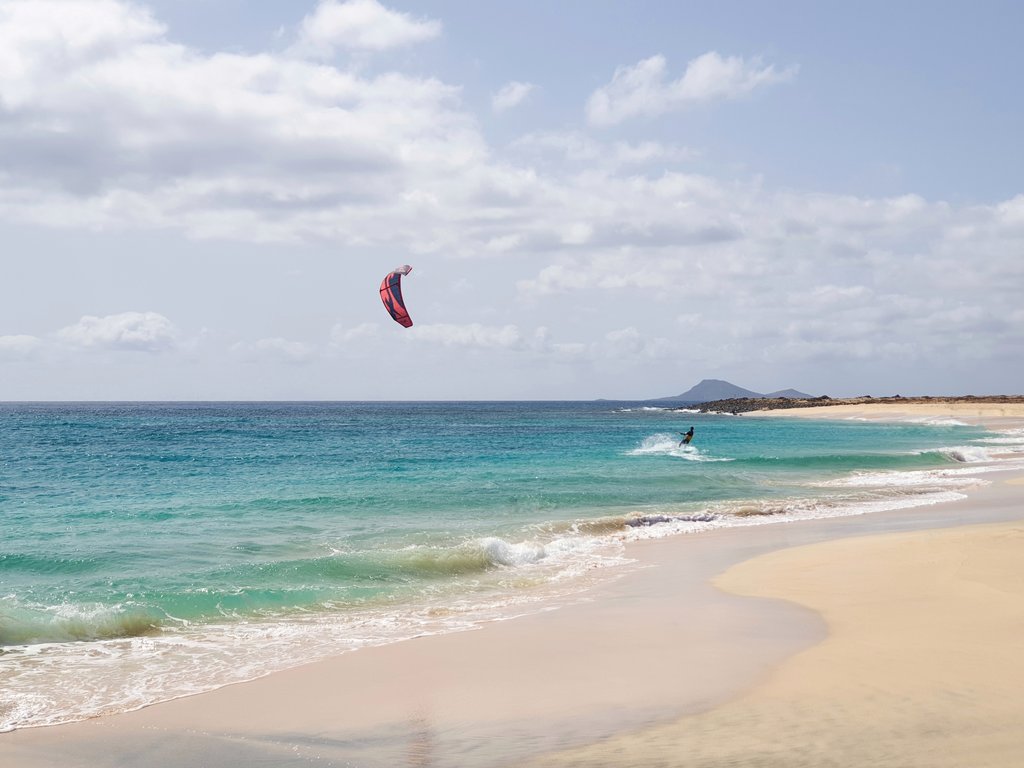 Go kite surfing on Kite Beach
Head to Sal Island for some of the best kite surfing in Cape Verde! Even if you're just a beginner, there are opportunities to take lessons and learn this adrenaline-filled sport. If kite surfing isn't your idea of fun, there are also great waves for regular surfing and other water sports.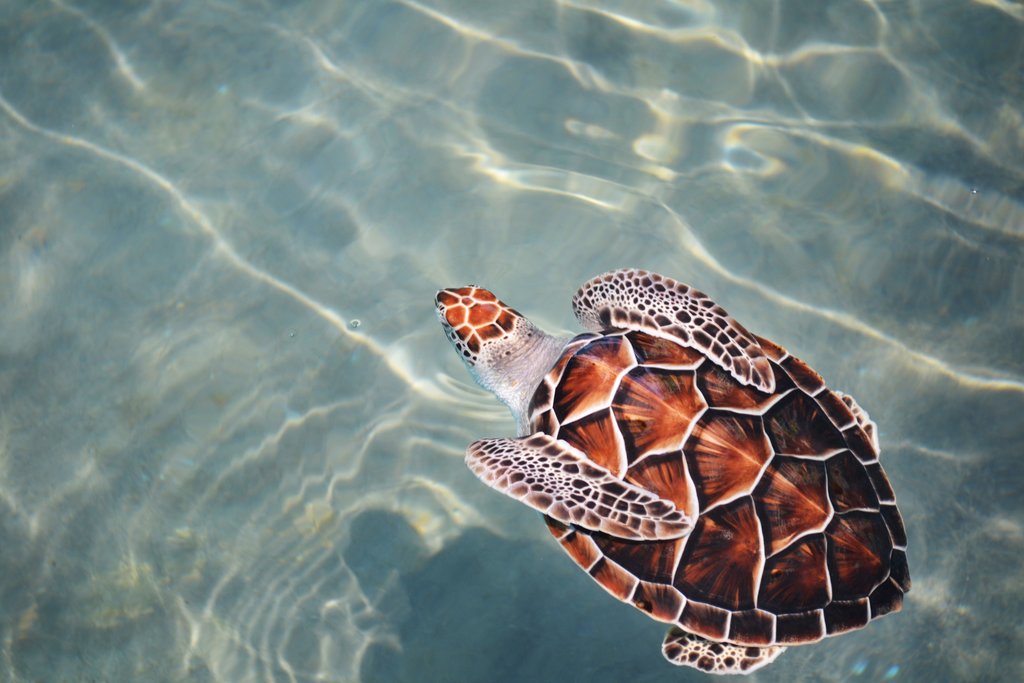 Learn about turtles on Boa Vista
Boa Vista is one of the country's most important breeding spots for loggerhead turtles, and booking a tour through an authorised tour company is an excellent way to learn more about them and view them at a safe distance. As always with viewing animals in their natural habitat, it is extremely important to maintain a respectful distance and never touch or feed them.
Explore Paul Tal
An exquisite contrast to the desert-like landscape on the other side of Santo Antao, the Paul Tal valley is a lush habitat filled with coffee plantations, mango trees, and sugar cane. Take in all the views as you walk along one of the trails or hiking paths. Just remember to bring lots of water, as the temperatures can soar in the warmer months!
Relax on Praia de Chaves
You'd be hard-pressed to find a more relaxing beach in Cape Verde. This stunning spot on Boa Vista is perfect for a romantic getaway or for anyone wanting to escape the hustle and bustle of city life. When the sea is calm, it's a great place for swimming, and visitors can indulge in one of the many beach bars or restaurants serving cocktails and freshly-caught fish.
Take in the culture in Santa Maria
The lively town of Santa Maria, found on the island of Sal, is a fantastic introduction to Cape Verde's culture. With plenty of small streets to explore, check out some of the local craft shops (including ones that feature basket weaving, cloth weaving, and clay art), dine on traditional cuisine, and keep your eyes (and ears) out for live music. There's also some fun nightlife to be had in town, so book a hotel in Santa Maria if you're looking for a party!
Learn about the country's history at Fortaleza Real de San Felipe
For history buffs, a visit to Fortaleza Real de San Felipe on the island of Santiago is a must-visit. With amazing views over the island, a guided tour teaches you about Cape Verde's history and offers up a bit of background on the island nation and how to came to be established.
Look for humpback whales
As it's always best to view wildlife in their natural habitat, joining a humpback whale tour between February and May for a chance to see these majestic creatures at a safe and respectful distance is a once-in-a-lifetime experience. If you're lucky enough to spot one, watch as they jump and breach in the warm waters of Cape Verde. It's something you'll never forget!
Drive the Porto Novo-Ribeira Grande Road
Found on the island of Santo Antao, this scenic drive affords you plenty of unbelievable views and chances to stop for photos. With a variety of landscapes - think everything from verdant valleys to windswept deserts - hire a car in Cape Verde and head out on the road for a little adventure. It's sure to be one of your most memorable activities on your holiday to Cape Verde.
What are you waiting for? Book your Cape Verde holiday today!