The classic seaside town of Skegness became famous as a holiday destination in the 1800s and still welcomes thousands of tourists every year. Visitors love Skegness because of its golden sandy beaches and fun-filled holiday attitude. The town is filled with historic architecture and traditional activities, but there's an action-packed modern side, too. Take a look at our guide to find out our favourite things to do in Skegness.

Explore Skegness Aquarium
Skegness Aquarium is a must-visit for any family trip to Skegness. Get up close and personal with reef and zebra sharks on a shark-tank diving experience or head to the viewing platform to watch colourful sea jellies float peacefully by. Learn all about the amazing biodiversity of reefs and enjoy the pirate-themed exhibits - ideal for younger children. You can book tickets online for a discount, or they're available at the ticket office. Special longer opening hours apply during school holidays, so check before you arrive to find out when the aquarium closes to make the most of your visit.
Go Cloudspotting at Anderby Creek Cloud Bar
The pretty village of Anderby Creek is a short drive up the Lincolnshire coast, and here you'll find the world's first Cloud Bar. Instead of cocktails and smoothies, this bar has a menu of cloud varieties, which you can spot its big blue skies. The flat Lincolnshire landscape makes the sky seem even larger, and the unique weather patterns heading in from the North Sea and over the Pennines to the west make for some spectacular cloud formations. Don't forget to pack your walking boots and explore the surrounding wild coastline, too.
Visit the Seals at Natureland
Natureland is a seal sanctuary and animal park on the north end of Skegness Beach. When seal pups are injured or lost during winter storms, Natureland takes them in, pampers them and releases each pup into the wild when they are ready and back to full health. Children love seeing the seals swim in their specialist tanks and enjoy hearing about how Natureland cares for the pups. There are also penguins, meerkats and an aquarium full of native and exotic fish at the reserve.
Get Your Thrills at the Pleasure Beach and Fantasy Island
There are two theme parks in Skegness, and both are full of exciting rides and classic seaside-town family fun. Take a spooky trip on the ghost train, ride the dodgems and brave the rollercoaster at Pleasure Beach Fairground, or treat yourself to some candyfloss and play on the amusements if adrenaline-packed rides aren't your thing.
For fast-paced fun, head to Fantasy Island Theme Park, where 30 rollercoasters and rides include loop-the-loop rollercoaster The Millennium and inverted rollercoaster The Odyssey. The giant wheel at the Pleasure Beach is a perfect way to end the day, looking out over the sea and above the rooftops as the sun sets.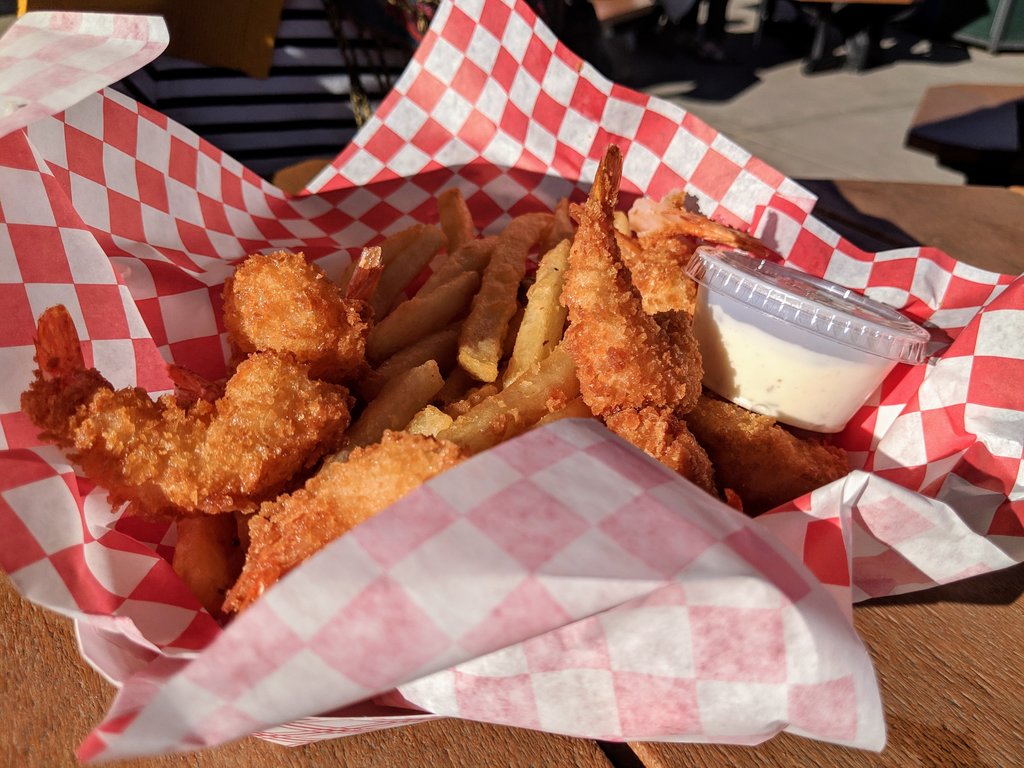 Eat Fish and Chips by the Sea
Nothing is more traditional than eating fish and chips by the seaside. Skegness is blessed with many high-quality take-away fish and chip shops, but if it's raining, try Suttons Traditional Fish and Chips, a classic fish-and-chip restaurant serving old-school haddock and chips with bread and butter, cups of tea and friendly service. If the sun is shining and you fancy a fish supper on the sand, The Trawler's Catch and Tony's Chippy, both on Grand Parade, are close to the beach. Eating with your fingers is optional but watch out for those seagulls.
Stroll through the Tower Gardens and along the Pier
Take a walk through Skegness' most historic landmarks. Tower gardens is a beautifully landscaped Victorian park in the centre of town. It now has a pirate-themed play park and a community centre and café, too.
Opened in the 1880s, Skegness Pier has attracted visitors to the shore for more than 130 years. These days, you'll find laser quest and a bowling alley among the traditional amusement attractions.
Looking forward to a summer holiday in Skegness? Take a look at our hotels in Skegness or push the boat out and browse our luxury hotels in Skegness to make your break even more special. We also have a great selection of hotels in Lincoln - why not extend your trip and explore the nearby historic cathedral city of Lincoln?