Spring, before the summer crowds arrive, is a wonderful time to visit London. The wintery weather is replaced by warm, early season sunshine and the trees that line the UK capital's historic streets brighten up the city with blossom. Here are some of our favourite things to do in London in spring, which make the most of the prettiest and quietest season of the year.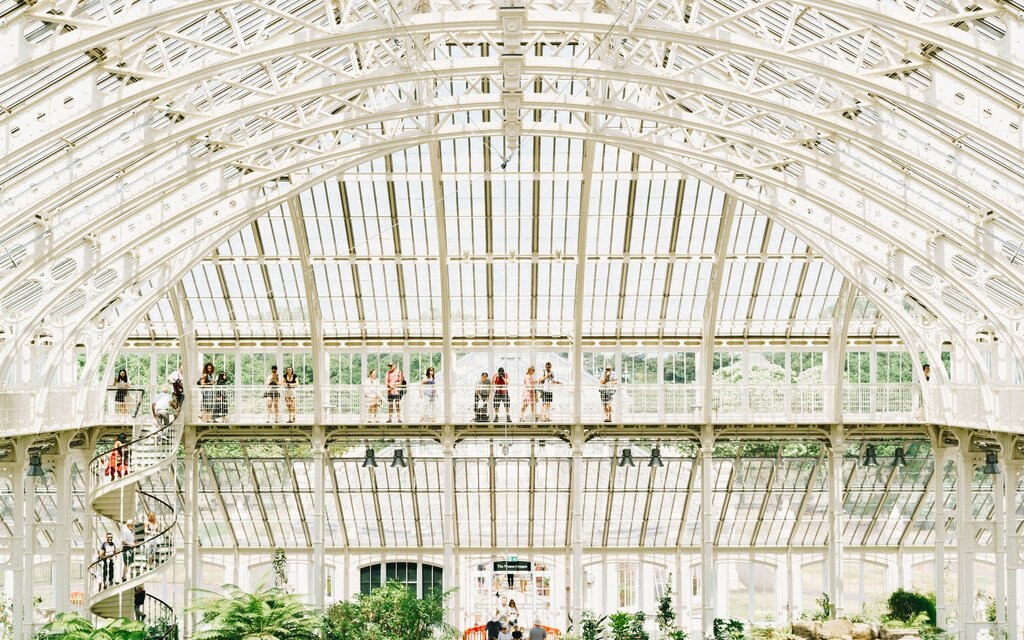 Enjoy the Warmer Weather at Kew Gardens
All of London's parks are picturesque during spring, but the Royal Botanic Gardens, Kew is a real delight. Walk through landscaped gardens planted with treasured plants, flowers and trees collected from all over the globe, and explore world famous greenhouses where you can learn about carnivorous plants, evolution and the environment.
Kew Gardens also has an arboretum with 14,000 trees planted within it, and if the weather turns on you, head inside the Princess of Wales Conservatory for a taste of the tropics. In spring the Japanese garden, with its cherry blossom trees and maples, is particularly beautiful.
Stroll through Little Venice
Little Venice is where the Grand Union Canal and the Paddington Canal connect. Colourful canal barges are moored along the waters' edge, where they meet regency stucco buildings and trailing weeping willows.
Visit a waterside café for a coffee, or pop into a local pub for a pint with a view. If you fancy heading out on a slow-paced tour of Victorian London from a unique perspective, book a boat excursion on an authentically-painted narrowboat from Little Venice to Camden.
Take in an Open Air Movie
From mid to late May, London's open-air cinemas come out to play. If you're a film fan, plan your trip to London in spring around screenings. Nomad Cinema shows films in London venues like Brompton Cemetery and Grosvenor Square and raises money for charity.
Head to East London for a Rooftop Film Club night, where you can catch a movie while watching the sun set over the city. Luna Kid's Club at Dulwich Park shows children's films from May, while the Royal Opera House often screens live-steamed ballet performances.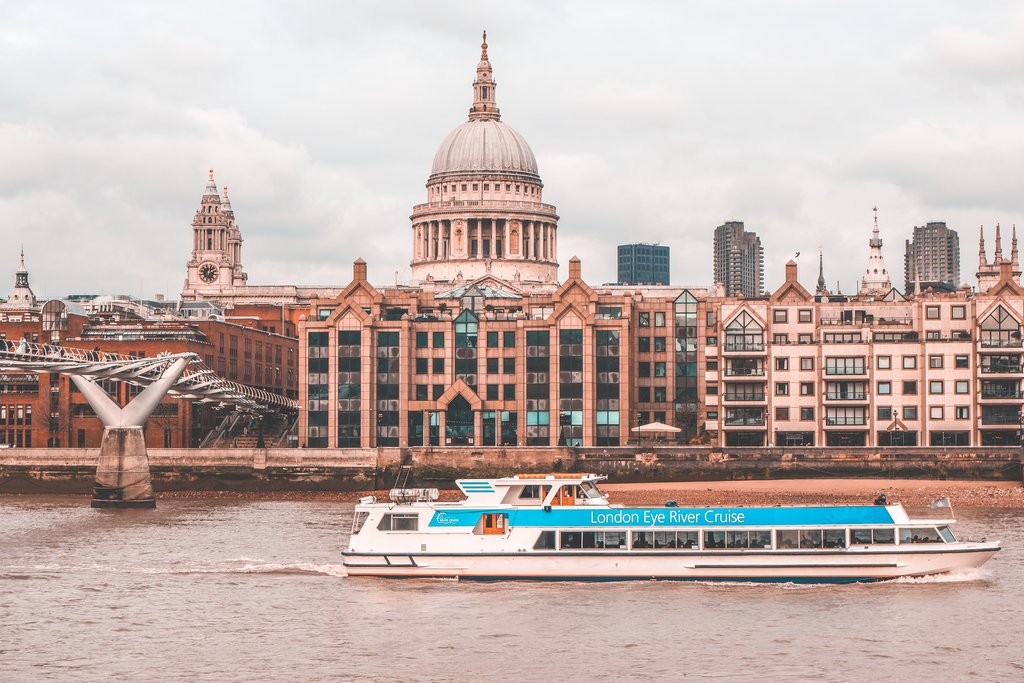 Sail Away on a Thames Boat Ride
There are few things to do in London more fun than a Thames boat ride. Watch the whole city pass before you as you sail by, and see some of the capital's most famous landmarks from a whole new perspective.
There are boat rides and cruises to suit everyone too. If you're with the family, take a high-octane speedboat cruise on a RIB (rigid inflatable boat). You'll pass by Tower Bridge at top speed - it's by far the most exciting way to tour London! If you're looking for a more refined trip, take an afternoon tea cruise or watch the sun set on a romantic dinner cruise.
Be Inspired at the Chelsea Flower Show
Spring is the time for brightly coloured flowers and lush greenery, so what better way to celebrate this time of year than a visit to the world famous Chelsea Flower Show? See show gardens by some of the most well-renowned garden designers, and find beautiful arrangements to inspire you.
Spend the day surrounded by natural beauty and artistic flair, and when you get peckish, treat yourself to cakes, tea and snacks. If you'd like to make a day of it, prebook a three course meal at one of the Chelsea Flower Show restaurants.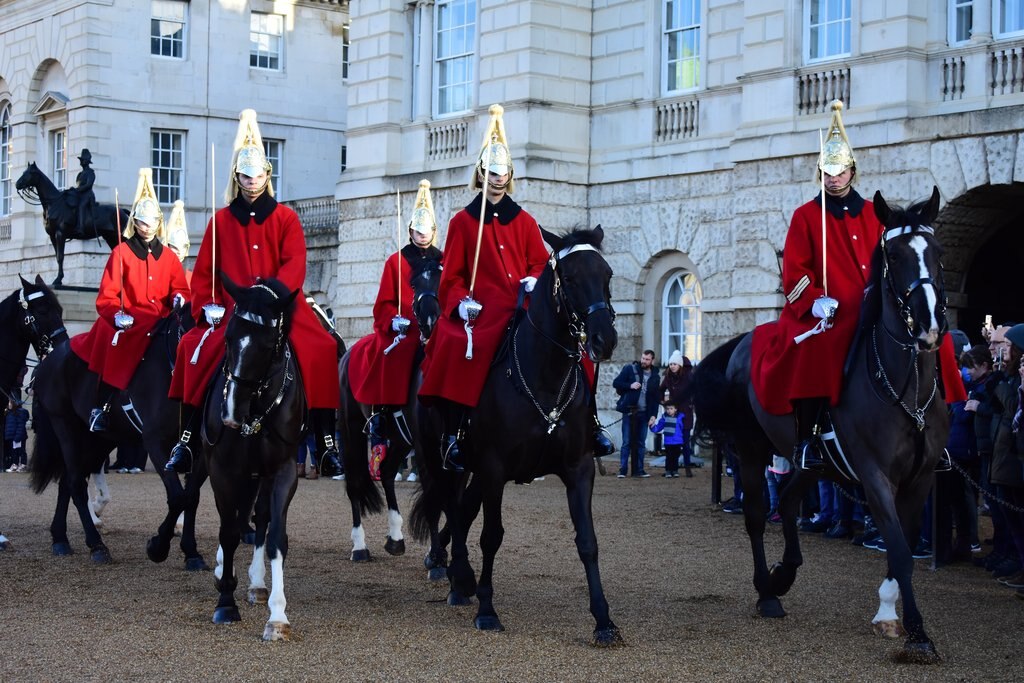 Watch the Changing of the Guard
The changing of the guard is one of London's biggest tourist attractions, and you can watch the procession and hear the bands play outside Buckingham Palace, St. James' Palace, The Mall, Victoria Memorial and Wellington Barracks.
While it takes place all year round, during spring the city is less busy with tourists. This means there is a better chance of seeing the procession and the band of the guards up close and personal. You can check the times of the changing of the guard on the official Buckingham Palace website, but, in general, it usually takes place at 11am every day.
Sip Cocktails at Kensington Roof Gardens
Kensington Roof Gardens is a true celebrity haunt and a hotspot for anyone looking for cocktails in one of London's most exclusive venues. What makes this bar so unique is its location: seven floors above Kensington High Street and set in a lush rooftop garden.
Famous for its high-class parties and live flamingo residents (who now live in a sanctuary), the roof garden has been closed for refurbishment but reopens in early 2020, just in time for spring. Sip champagne and look out over London's most expensive streets, peoplewatch, and enjoy a bit of celebrity spotting.
Get Cultured at Regent Park's Open Air Theatre
The Open Air Theatre at Regent's Park opens in mid-May, offering you plenty of opportunities to take in a play during the spring months. Early on in the 2020 season, be delighted by 101 Dalmatians. If you're planning to visit in late spring and into summer, watch Shakespeare's tragic tale of love and loss at Romeo and Juliet under the night sky. Or enjoy the music and dancing of Roger and Hammerstein's Carousel.
Regent's Park is a beautiful space to experience theatre. Enjoy the nature around you in the centre of the capital and feel yourself become more cultured.
If you're visiting London in spring and want to find a room that's in an ideal location for exploring the capital, find central London hotels with Expedia.