Edinburgh has an array of exciting attractions for travellers, from fascinating museums to dramatic historic sites, but it's also one of Europe's best shopping destinations. When shopping in Edinburgh, you can find everything from eccentric boutiques to high-street fashion throughout its cobbled streets, as well as a range of unique Scottish souvenirs and gifts to take home. Use this guide to discover the best shopping in Edinburgh and prepare for your excursion.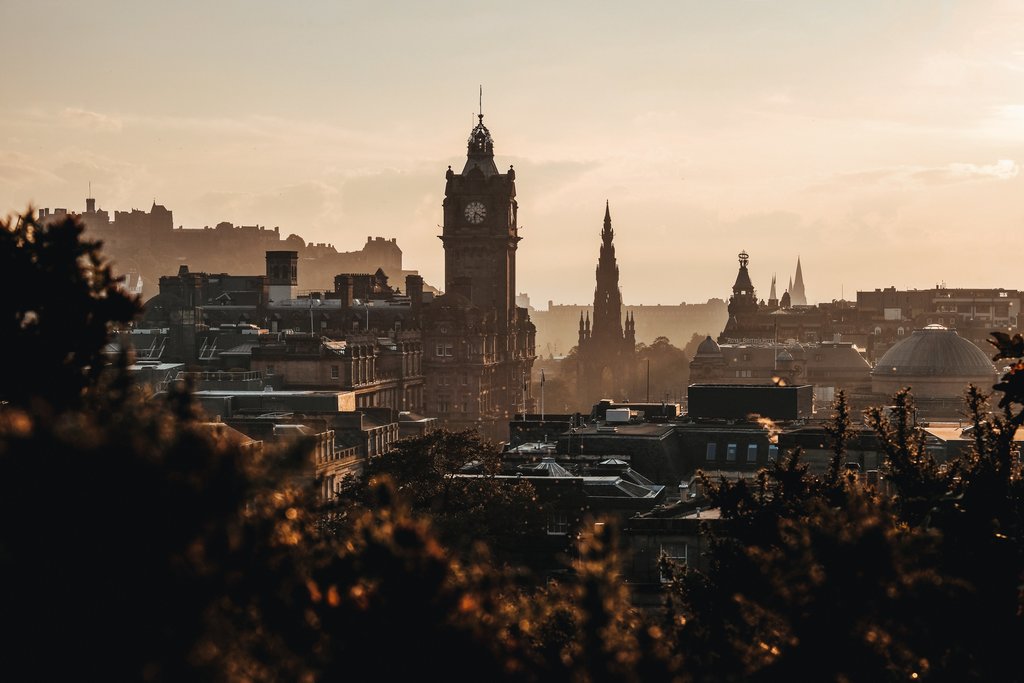 West End
The West End is a leisurely shopping area with leafy green spaces, historic churches and ornate architecture near the bustling thoroughfares. You can find delicious eateries and specialty shops between art galleries and bars, all with an indie vibe. Exclusive boutiques with high-end brands are easily found.
Grassmarket
Grassmarket is a beloved institution in Edinburgh. You can find hidden treasures like traditional Scottish tweed, upscale artistry fashion and vintage shops with one-of-a-kind goods. Best of all, the area has a distinctly local and quirky vibe, so you could spend hours just window shopping and perusing the stunning fashions in these boutiques.
Princes Street
Princes Street is a paradise for shoppers. One side of the street is filled with national and international brands, and the other side has a stunning view of the cityscape against the sky. You'll find everything from retail outlets and independent restaurants and pubs to household brand-name fashion. On Rose Street, you can shop in specialty boutiques, while the East End has the former Princes Mall, now Waverly Mall, a 2-storey mall with fashion outlets and entertainment.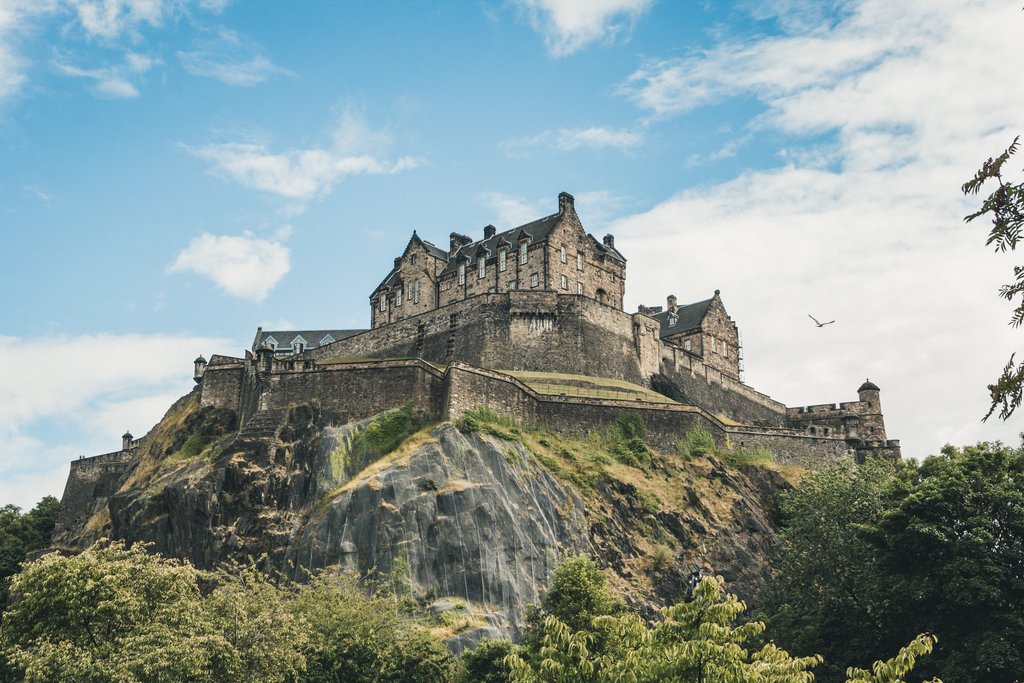 Multrees Walk
Multress Walk is the place to go for luxury shopping. Located off of St Andrew Square, the area boasts brands like Emporio Armani and Louis Vuitton, as well as other fine Italian and English designer brands. These boutiques are known for their service and hospitality as well, so you're sure to have a memorable shopping experience.
The Bridges to Broughton Street
The area from the Bridges to Broughton Street has the most eclectic mix of shopping in Edinburgh. You can find cheap second-hand shops to high-end luxury on this stretch, as well as shops that cater to students with books, comics and music. Antique and vintage shops, Sikh and Muslim haberdasheries and specialty delicatessens are scattered throughout the street, giving you a chance to shop for truly unique gifts and souvenirs.
George Street
George Street is one of the most picturesque streets in all of Edinburgh, with its architecture and cityscape. It also has an array of high-end designer shops, fine bars and restaurants and nightclubs. Many of the shops and restaurants are within renovated historic buildings, such as an old bank, making it a unique place to sightsee. Like the other posh shopping areas, you'll experience the best service and quality in George Street retailers.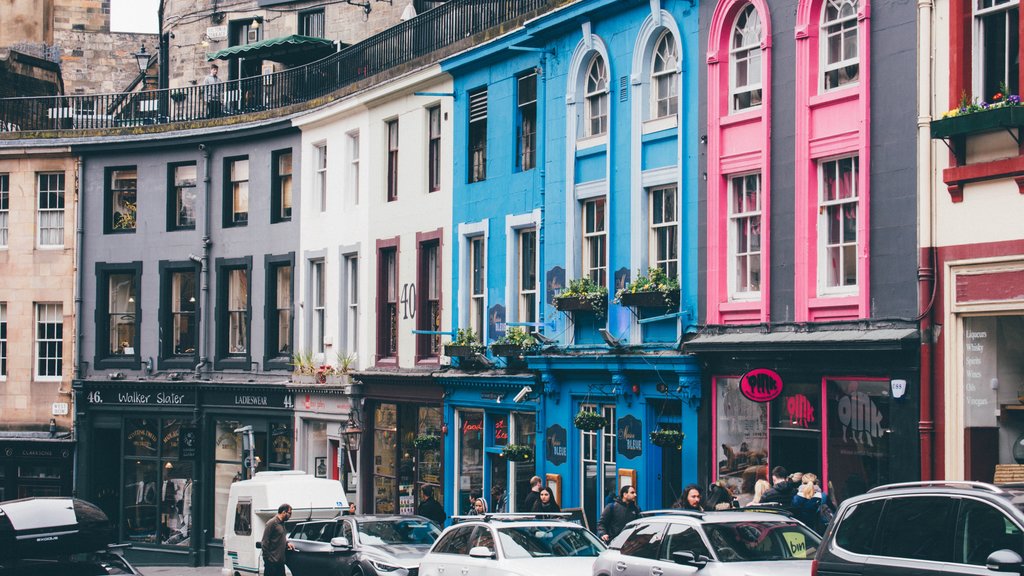 Shopping Centres
The St James Shopping Centre is one of the best in the city. Located in the city centre, it boasts a wide range of shops that include well-known brands and smaller retailers selling everything from fashion and accessories to jewellery and electronics. Numerous cafes are in the shopping centre that serve drinks and snacks for refreshment.
The Gyle Shopping Centre is also near the city centre and has an array of retailers selling health and beauty, electronics, gifts, clothing and jewellery. The food court is quite large and has many well-known chain restaurants for quick bites, and there's even a supervised children's play area with fun activities.
Ocean Terminal is a shopping centre on the waterfront that boasts over 70 shops that range from department stores to smaller retailers. You can find just about anything you need at Ocean Terminal, and there's a relaxed atmosphere that allows you to take your time perusing the shops. The centre has a cinema with the latest film screenings, as well as bars and restaurants to enjoy a drink after shopping.
For specialty food and produce, there's no better place than the Edinburgh Farmers' Market. The market takes place each Saturday at the Castle Terrace, giving you gorgeous views of the Edinburgh Castle. You'll find a range of specialty producers selling homegrown produce, meats, cheeses, dairy, eggs and organic foods to take home.
If you're planning a shopping trip in Edinburgh, Expedia can help. Take a look at the travel deals for Edinburgh hotels to make the most of your experience!