Lyon is France's third largest city, a culinary hot-spot and given it was founded more than 2,000 years ago, everywhere way you turn, you're treated to fascinating glimpses into the past. Here is our list of the best things to do during your city break to Lyon.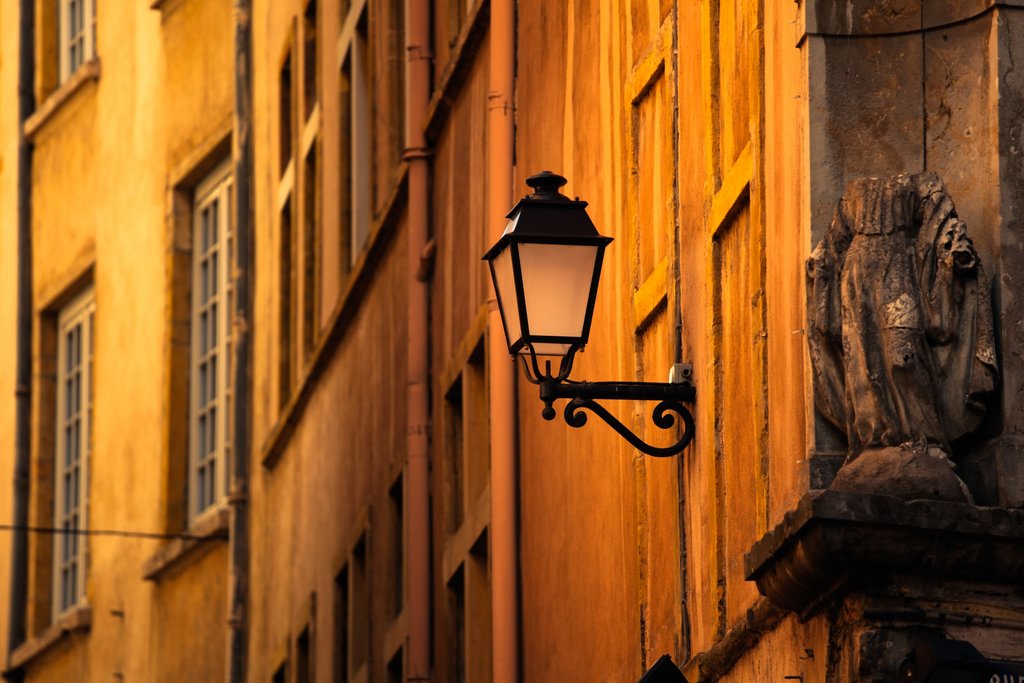 Explore Lyon's historical neighbourhoods
The whole city is essentially one enormous World Heritage Site, so prepare to have your mind blown by its architecture, Roman ruins and picture-perfect historical districts. Begin your exploration in the Presqu'île Quarter in the heart of Lyon, where the city's two rivers, the Rhône and the Saône, converge. Here you'll find some of the best hotels in Lyon, grand boulevards, fantastic shopping, stylish wine bars and many a cosy café. Another historical neighbourhood not to be missed is Vieux Lyon (Old Lyon), which is a must for its 19th century renaissance architecture, cobbled streets and narrow passageways lined with bistros just perfect for relaxed alfresco dining.
Go mural hunting
Dotted around Lyon are a series of impressive murals, the most famous being La Fresque des Lyonnais in the first arrondissement. The mural depicts the façade of a building with 30 of Lyon's most famous residents painted peering off balconies, basking in the sunshine, or popping their heads out to greet a neighbour. Other murals worth tracking down include Le mur des canuts, one of the oldest in the city. This incredibly detailed and realistic mural really plays tricks on you with its use of perspective. It portrays life in the beautiful La Croix-Rousse neighbourhood and is one of Europe's largest displays of public art. Another winner is painted on the wall above Lyon's library - La Bibliothèque de la Cité, and appropriately depicts books stacked between window frames.
Discover Lyon's silk trade
For over five centuries, Lyon was at the heart of France's textile trade, and it is particularly renowned for producing the finest silk. When visiting Lyon, delve into the city's silk trade at La Maison de Canuts, a 19th-century mansion-turned-museum, which reveals how the valuable thread is made, and what life was like for silk workers all those years ago. Also worth a look are Lyon's traboules, a network of passages which weave their way under buildings towards the Saône River. These passages were once used by silk workers to safely transport their wares down to the river without risk of them being ruined by rain. 40 of these traboules are open to the public. Start your underground adventure at Rue des Trois Maries.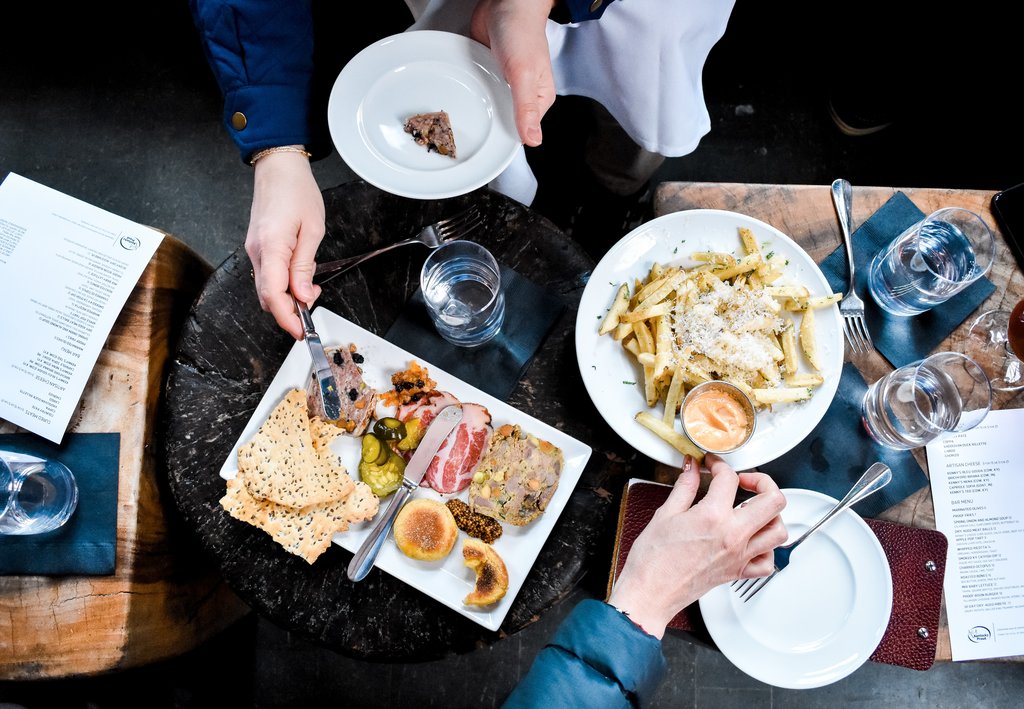 Riverside fun
Grab yourself some cheese, bread and a nice bottle of wine and hit the banks of either the Rhône or the Saône, both of which offer gorgeous views of Lyon. One of the biggest perks of riverside living is the riverboat bars (péniches), most of which are concentrated on the Rhône side of the city. There are péniches to suit all tastes, budgets and plans for the evening. Some of the best include La Passagère or La Marquise for cocktails, or The Star Ferry for a relaxed beer and hearty pub grub.
Parklife
Lyon boasts a couple of wonderful parks, including the Jardin de Curiosités, which offers panoramic views of the city and is particularly sensational at sunrise and sunset. Parc de la Tête d'Or is the largest in Lyon and located in the 6th arrondissement, close to the Museum of Contemporary Art. The park has a picturesque lake, perfect for those who wish to row boats across its waters when the sun shines. You will also find Lyon Zoo, botanical gardens containing more than 15,000 species of planet, and a rose garden featuring 350 species of the flower.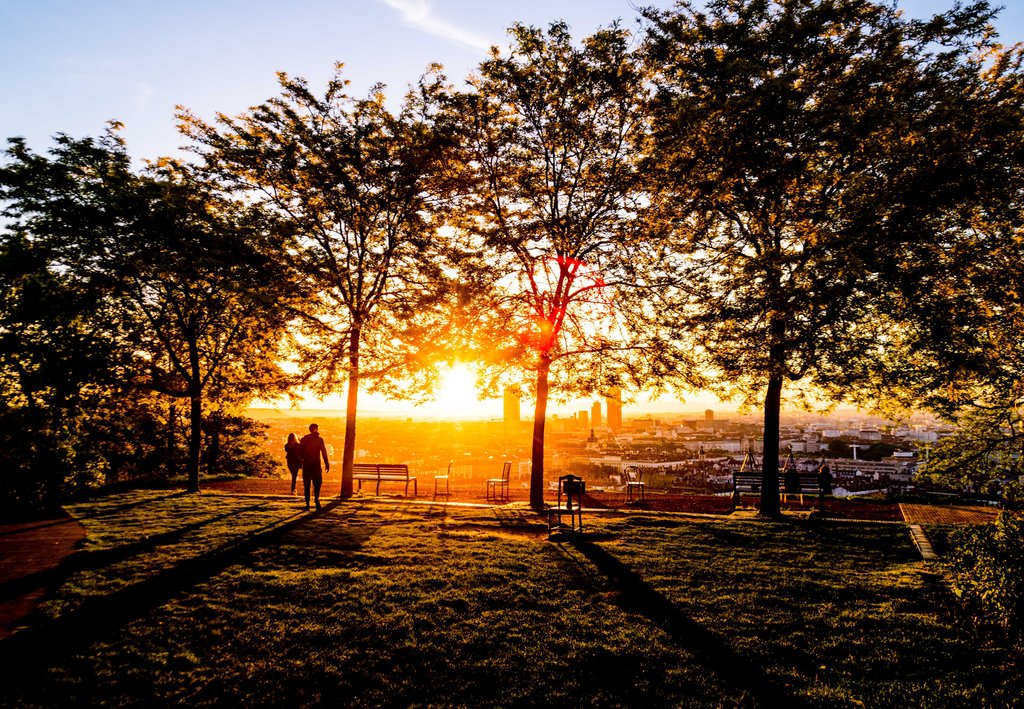 Food glorious food!
French cuisine is some of the world's best, and you'll often hear Lyon named the country's 'capital of gastronomy', so prepare to feast. Don't miss Les Halles de Lyon - Paul Bocuse, a vast indoor food market with an illustrious reputation for stocking only the finest French gourmet delights. The market houses over 60 stalls flogging the freshest bread and charcuterie and the most buttery of pastries. We recommend arriving hungry! Another must for foodies is lunch at a bouchon, a traditional Lyonnaise restaurant serving up local cuisine, most of which could be described as rather heavy and meat-based. Popular dishes include fish dumplings and pan-fried calf's liver. There are many a bouchon to choose from but you can determine whether or not it's an authentic establishment by looking for a sticker depicting Gnafron, a red-nosed puppet, displayed in the restaurants' window.
What are you waiting for? Book your holiday to Lyon today!