On a continent of big hitters like Machu Picchu, Iguazu Falls, Torres del Paine, and the Bolivian Salt Flats, it's easy to see how Uruguay can get overlooked. However, this small South American country with more than 200 km of beautiful coastline has a little secret - whether you're a bit of a pro, or taking your first lesson, Uruguay is an amazing place to surf!
Here are four amazing spots that you don't want to miss - and some important things to know before you go!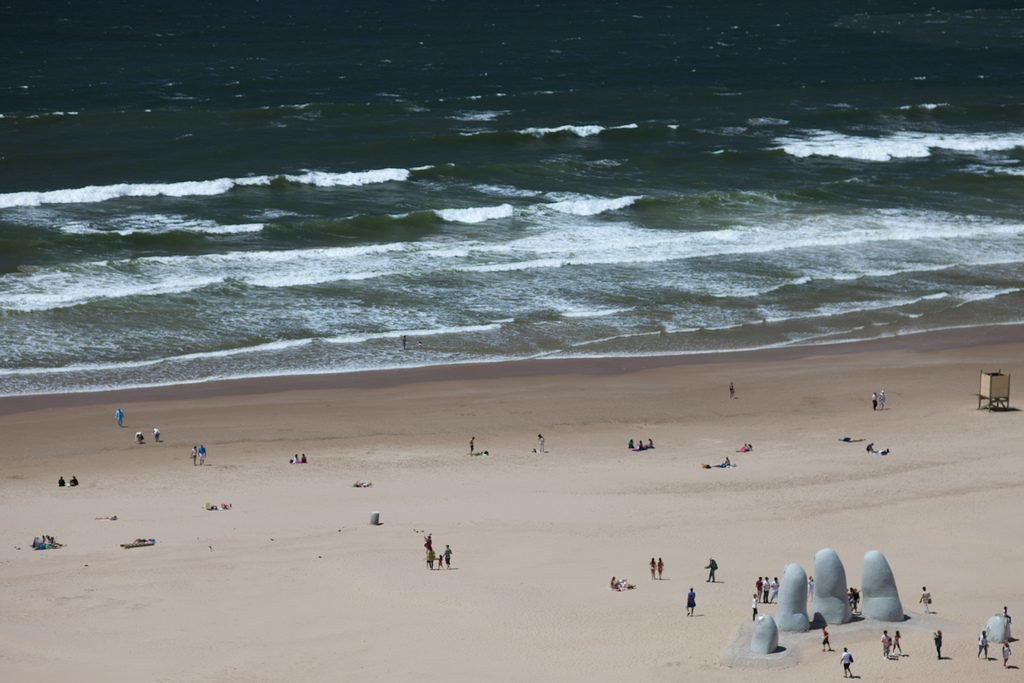 Photo by Jimmy Baikovicius via CC BY-SA 2.0 License
Punta del Este
Known as the 'Monaco of South America', Punta del Este is the place to be seen in the Southern Cone come January. Exclusive bars, amazing restaurants and beautiful people everywhere! And whilst it doesn't have the best surf in the country, with an abundance of surf schools in town, it's a great spot for beginners to learn.
La Pedera
Perched atop a hill, with beautiful views across Rocha, is the small village of La Pedera. Oft described as 'the anti-Punta del Este', this quaint settlement has over recent years developed quite the reputation amongst the bohemian-chic of Argentina and Uruguay. Thousands of them flock here during the summer months and, of course, bring their boards in tow. Surfing conditions here can be a little tough for beginners, but if you've got some experience under your belt, be sure to check out El Barco and Desplayado.
La Paloma
La Pedera's slightly larger sister, La Paloma, may have a little more in the way of essentials (banks, supermarkets and large hotels are all in town), but that doesn't mean it loses any of its charm, especially if you choose one of the hostels or hotels that sit behind the beach. And with some of the best surf in all of Uruguay, this is a must visit.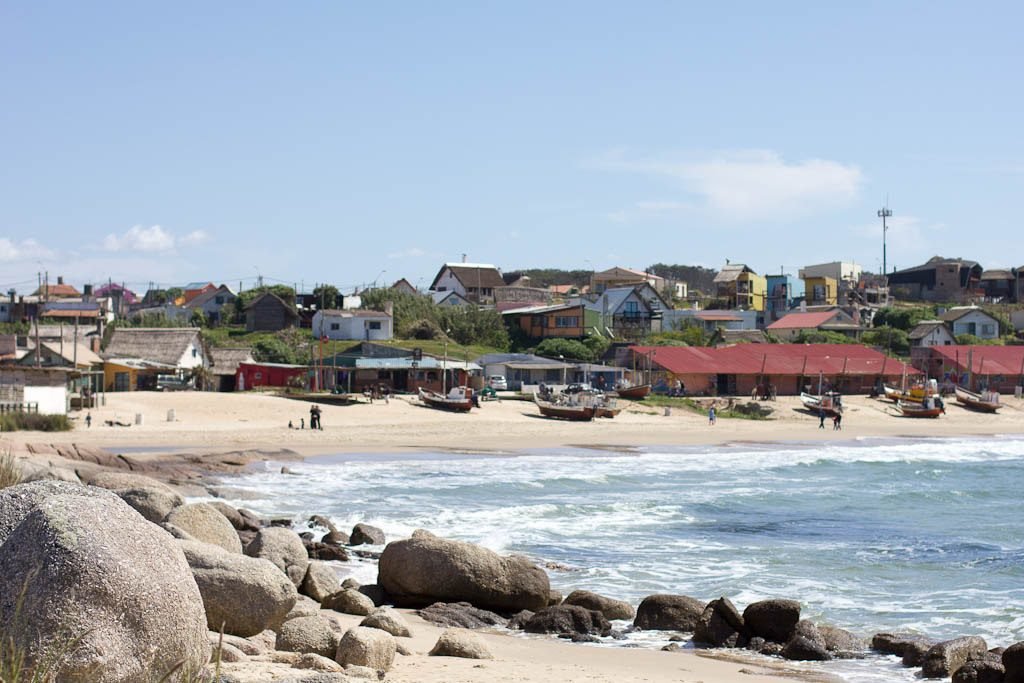 Image by Nicolas Sanguinetti via CC BY-SA 2.0 License
Punta del Diablo
If Punta del Este is high fashion and La Pedera is bohemian-chic, then Punta del Diablo is all out hippie heaven. Born out of a fishing town, Punta is all dirt roads, ramshackle clapperboard houses and sweeping unspoilt beaches. Whilst it certainly gets its fair share of visitors during the summer months (when numbers well from 1,000 to 35,000), out of season, this small town is still a haven for be-dreadlocked jewellery sellers and true surfer dudes. The only problem you'll have? Leaving.
Tips to Plan Your Trip
Although the weather is undoubtedly at its best during the peak summer months (January and February), the sheer volume of holiday-makers that descend upon Uruguay's coast at this time make it a little overwhelming and, for all types of budget, incredibly expensive. If you can, pick the shoulder-season instead.
If you bring your own board, local buses are more than happy to transport them with your baggage, however rental is possible pretty much anywhere you visit. Expect to pay around $20 USD per day, with discounts available for longer rentals.
For advanced/intermediate surfers, be aware that the best swells can be found in Uruguay between April and November.
Outside of the peak summer months, the water gets a little chilly - even the locals wear a wetsuit!
For more, check out Expedia's holidays to Uruguay.