While Quentin Tarantino has certainly seen his fair share of controversy, there's no denying the impact his films have had on cinema and on pop culture (we've probably all heard a Pulp Fiction quote or two). And whether you're a diehard Tarantino fan or just a casual viewer of his films, one thing we can all agree on is that so many of his characters are extremely memorable. The same goes for the settings of the films; think Uma Thurman fighting off the Crazy 88s in a Japanese restaurant in Kill Bill: Volume 1, Thurman and John Travolta dancing in a 50s style diner in Pulp Fiction, and a wintry log cabin that serves as the main setting in The Hateful Eight.
We've rounded up the best hotels to make you feel as if you're in a Tarantino film setting yourself.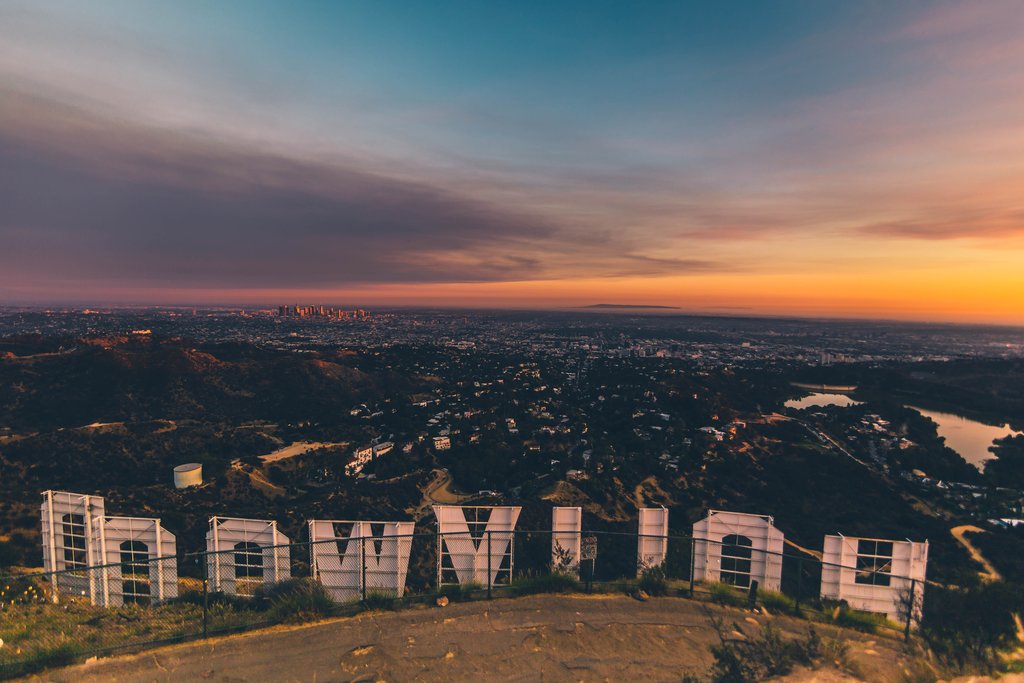 The Standard Hollywood
Tarantino has often been influenced by the city of Los Angeles in his films; Reservoir Dogs, Pulp Fiction, Jackie Brown, and Once Upon a Time in Hollywood were all filmed in LA. If you're looking for a retro vibe that will make you feel like you could be on set with Leonardo DiCaprio and Brad Pitt's characters in the 60s, head to the stylish Standard Hollywood. Groovy patterns and vintage pieces are the focus here, so your inner Old Hollywood movie star will feel right at home.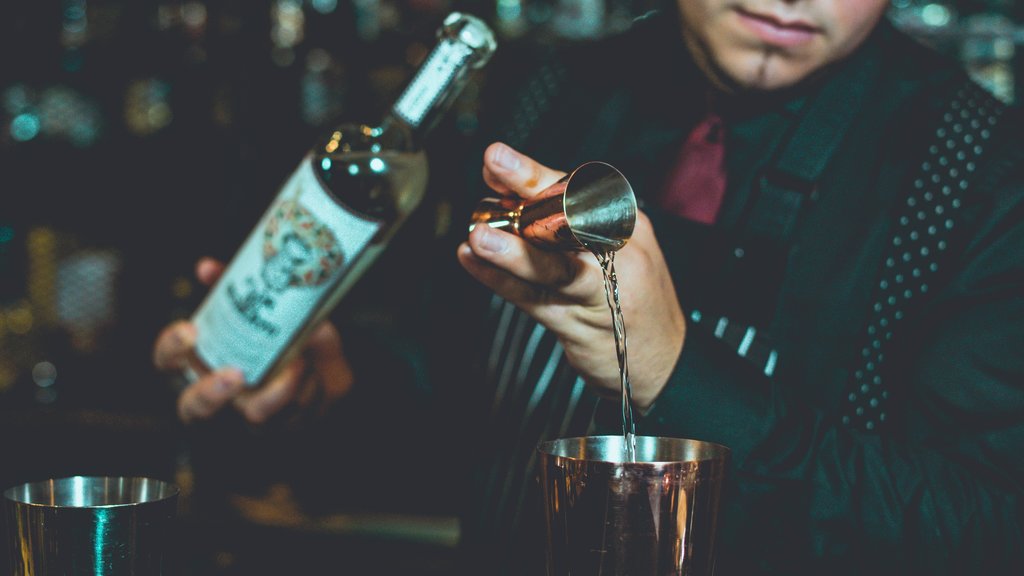 Garlands del Rio
At the end of Kill Bill: Volume 2 (spoiler alert, although the movie has been out since 2004), the heroine we've all been rooting for - Uma Thurman as Beatrix Kiddo - finally finds Bill, the man she's killed dozens to reach. The filming location of Bill's house is a stunning villa in Mexico, near Puerto Vallarta; for your own taste of the villa's style and architecture, try staying at Garlands del Rio. Tequila? Yes, please. The Five Point Palm Exploding Heart Technique? No, thank you.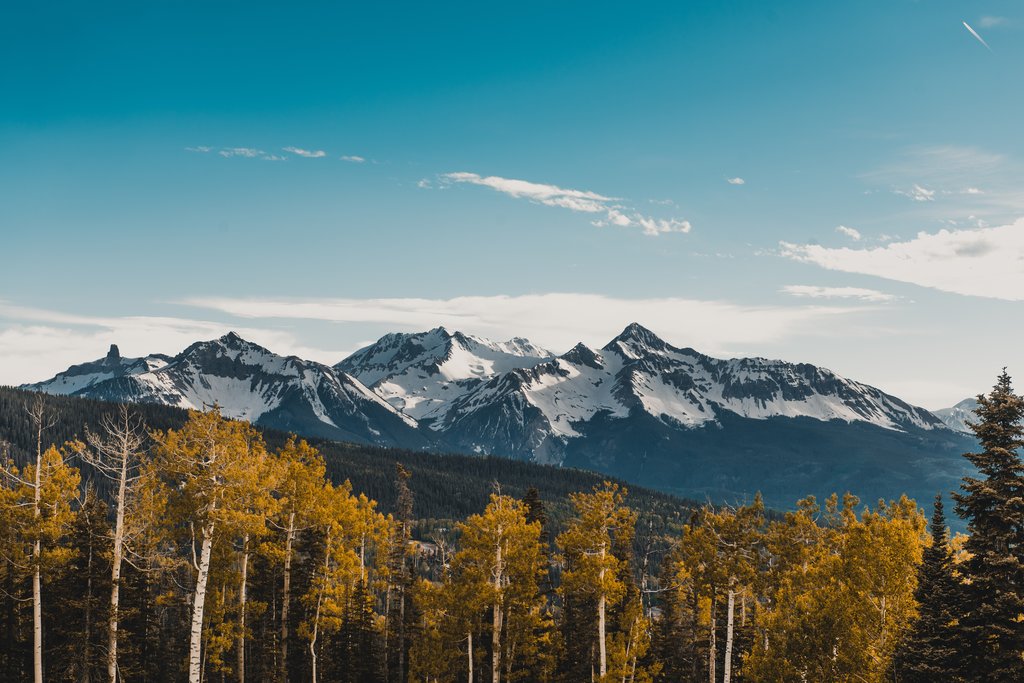 Mountain Lodge Telluride
The beautiful state of Colorado was the setting for The Hateful Eight, a story of a group of people - most of them unsavoury characters - seeking refuge from a blizzard. Recreate the gorgeous setting (minus the backstabbing, bounty hunters, and smashing of priceless guitars) by staying in an upgraded version of a log cabin, the magnificent Mountain Lodge Telluride, a fantastic base to explore the area. If you're looking for something even cosier, try a Colorado cabin rental (we think it would be much more to John "The Hangman" Ruth's taste).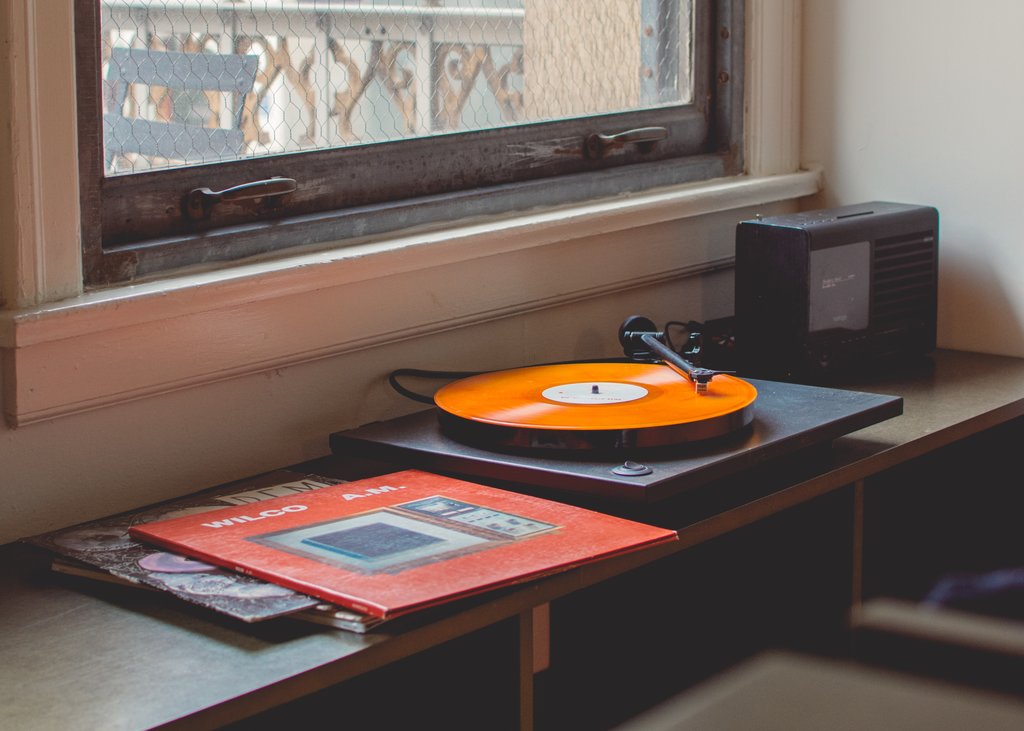 Ace Hotel Downtown Los Angeles
As already mentioned, Los Angeles is the setting for many of Tarantino's films. And while we personally wouldn't want to recreate many scenes - that warehouse in Reservoir Dogs doesn't exactly scream luxury and comfort - staying at a hotel like the Ace Hotel Downtown Los Angeles is a pretty good runner up. With eclectic details like black-and-white checkered floors, fuzzy walls, industrial accents, and even gold tabletops, we could picture some of Tarantino's most iconic characters fitting in here. There are even record players and selections of vinyl in some of the rooms, calling to mind all of the great soundtracks that accompany the director's films.
Gion Hatanaka
Head to the iconic city of Kyoto, Japan, to experience a traditional ryokan, or inn. Our pick is Gion Hatanaka, a ryokan that manages to provide a supreme sense of calm even though it's smack dab in the middle of some of Kyoto's best sightseeing spots. You'll be reminded, of course, of many scenes from Kill Bill: Volume 1, especially when Uma Thurman's Beatrix Kiddo takes on O-Ren Ishii, played by Lucy Lui, for the film's stunning finale.
Irma Hotel
While Quentin's Tarantino's films have often romanticised glitzy and modern cities like Los Angeles, he is obviously also inspired by the Old West, as seen in his movies The Hateful Eight and Django Unchained. For your own taste of the Wild West, head to a traditional cowboy town like Cody, Wyoming... so named after William F. Cody, or as we know him, Buffalo Bill. Stay at the Irma Hotel and imagine having a drink with Django (Jamie Foxx) and Dr. King Schultz (played by Christoph Waltz, who won an Oscar for his performance) at a local saloon while they plot their takedown of the evil Calvin Candie (Leonardo DiCaprio).
Hyatt Regency Los Angeles International Airport
The LAX airport and the LA neighbourhood of South Bay are featured heavily in the film Jackie Brown, so a stay at the Hyatt Regency LAX is perfect if you'd like to base yourself and explore the area. Hit up Hermosa Beach - no guarantees that Samuel L. Jackson will be there, sadly - and obviously take your time to explore LAX, as so many of Jackie Brown's iconic scenes were filmed there (including the memorable opening shot of Pam Grier on the moving sidewalk).
Austin Motel
There is something so delightfully quirky about the retro-inspired Austin Motel. Its bright colours, 60s-inspired furniture, and overall vintage vibe feel like they're ripped straight from one of Tarantino's films. Death Proof was filmed in Austin, so if you're looking to follow in some of the character's footsteps - Jungle Julia and her friends meet up at Guero's Taco Bar, for example, a real restaurant - the Austin Motel is a great place to base yourself.
Make sure to check out even more of our Los Angeles hotels if you're interested in all things Hollywood!