Madrid, Spain's capital, offers a mixture of European art, manicured parks and colourful buildings that are a delight for travellers. Madrid is also home to some of the best shopping in Europe, especially when it comes to its exciting markets. Take a look at some of the best food markets in Madrid to plan your holiday itinerary.
Mercado de San Ildefonso
Mercado de San Ildefonso is one of the newer markets in Madrid and a popular hangout for locals. The market takes inspiration from New York City with its high-energy atmosphere and numerous food stalls selling everything from fresh crepes to authentic Spanish tapas. You can simply shop, or spend some time at the market by enjoying your food in the building. There's also a bar upstairs and outdoor terraces with warm lighting for a relaxing and romantic evening out.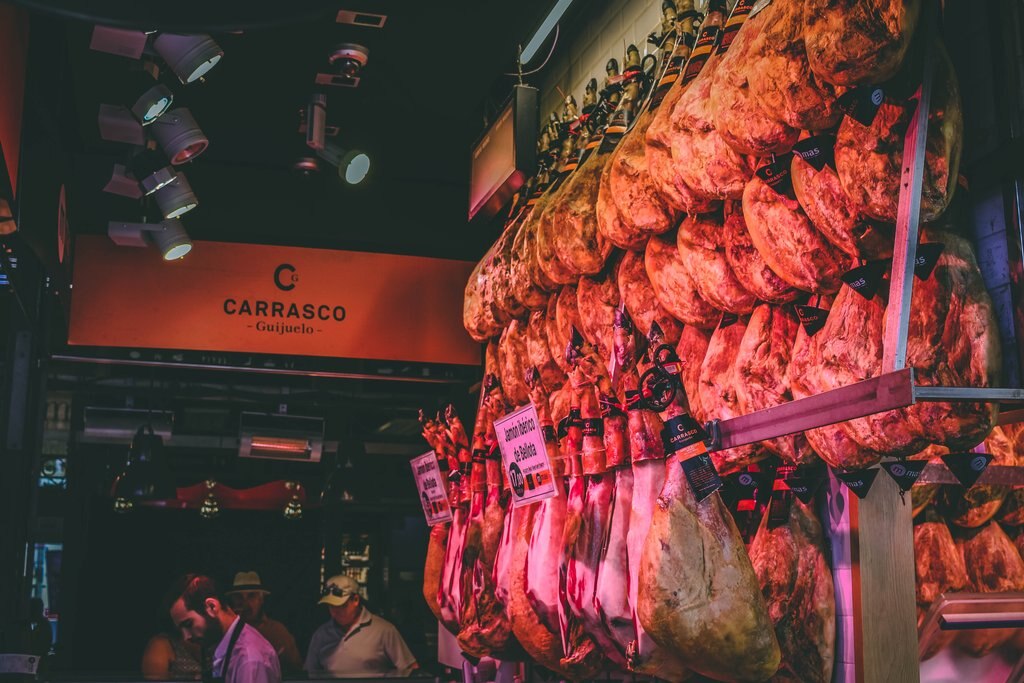 Mercado de San Miguel
Mercado de San Miguel is a vibrant marketplace that caters to every taste. There's a myriad of different tastes, colours and aromas throughout the market's stalls, and you can get lucky and score a great bargain on a gourmet good. The market can get busy, but it's worth the visit just to experience the trendy up-and-coming food scene and enjoy the historic structure.
Gourmet Experience Gran Via
As the name suggests, the Gourmet Experience Gran Via is a high-end foodie experience that mixes small gourmet restaurants and delicatessens with spectacular city views. The market is a popular spot for locals to find ingredients for their daily meals or meet up with friends, but you can find all types of delicious foods and treats to take home. The on-site restaurant offers tapas, seafood, pizza and desserts, which you can enjoy on the outdoor terrace with its views of the Royal Palace.
Mallorca Market
The Mallorca Market is one of the newest markets, but it's also an outpost of the century-old Pasteleria Mallorca. The market is a mixture of gourmet food stalls, delicatessens, bakeries and restaurants in an elegant 2-storey space. You can find everything from ham and cheese to gourmet pastries and baked goods. The lower level has a restaurant with high-end decor and a beautiful garden patio for dining.
Mercado San Anton
People from Madrid and other parts of Spain spend a lot of time perusing the offerings at Mercado San Anton. Compared to other markets, this market is relaxed and social, giving you an opportunity to meet new people and socialise over beer and tapas. The vendors aren't slammed with buyers, either, so they'll often take the time to answer questions and educate you on their food or drink options.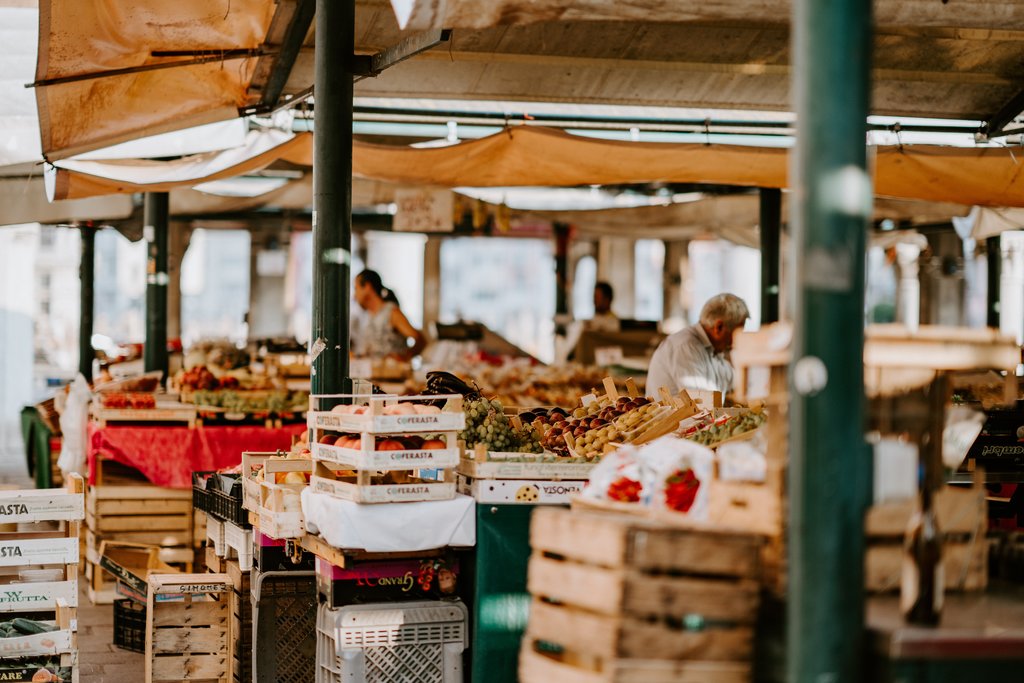 Mercado de la Paz
Located in the fashionable Salamanca neighbourhood, the Mercado de la Paz is a historic food market that provides fresh goods and delicatessen products like seafood, meats and cheeses in outdoor stalls. Because the market is a little away from the downtown tourist area, it has more locals and fewer crowds. Though most of the stalls are food-related, you can find food products designed as gifts, such as glassed or canned foods, and non-food stalls with handicrafts and other unique finds.
Platea
Platea is a new and popular food market with bars, restaurants and food stalls, all managed by Spanish chefs. During your visit, you can sample Mexican, Italian and Peruvian cuisine while listening to energetic live music with beer or wine. There's a cocktail bar on the second floor with gorgeous views of the marketplace below and a smoking area.
Mercado de Maravillas
Mercado de Maravillas is a massive market and one of the largest in all of Europe. Throughout its 200 stalls, you can find regional specialities like ham and suckling lamb, as well as exotic spices from other regions. The market is filled with early-bird shoppers in the morning, but as the night falls, it becomes an energetic after-work party spot. Cafes and stalls in Mercado de Maravillas offer traditional dining and tapas, but you can also sample unique offerings like Inca Kola, a Peruvian soft drink.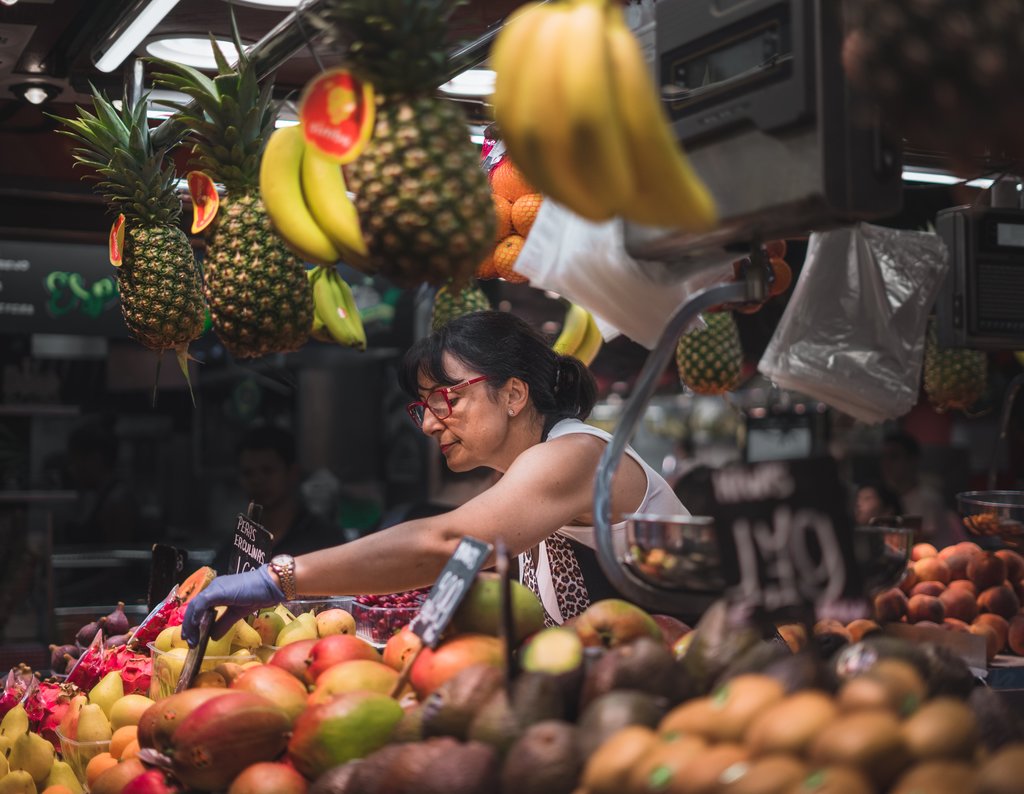 Mercado de San Fernando
Mercado de San Fernando is one of the most multicultural of markets in Madrid and home to a variety of unique offerings. You can find everything from ramen to a natural wine bar to a purchase-by-the-pound bookstore. The market offers Spanish delicacies and staples like cheese and canned fish, but you'll also come across handicrafts, Mexican food, tapas and more.
Ready to plan your trip?
If you're planning a holiday to Madrid, shopping should definitely be on your itinerary. Visit Expedia to browse Madrid holidays to get a great deal on your travel and accommodation, and be sure to visit one of these markets to find unique goods and experience the culture of the city!