Shopping in Madrid is some of the best in Europe. The city has an array of malls, shops, boutiques and markets that cater to different budgets and tastes, ranging from traditional shops with Spanish capes and fans to modern boutiques with the latest fashions.
As a popular traveller city, Madrid has no shortage of dime-a-dozen souvenir shops and big-brand stores, but many of the best artisan and vintage shops are hidden down narrow cobblestone streets. You can find everything from boutiques with local ceramics to century-old espadrille vendors if you know where to look.
If you're planning to include some shopping in your Madrid holiday, here are the best places to find unique goods.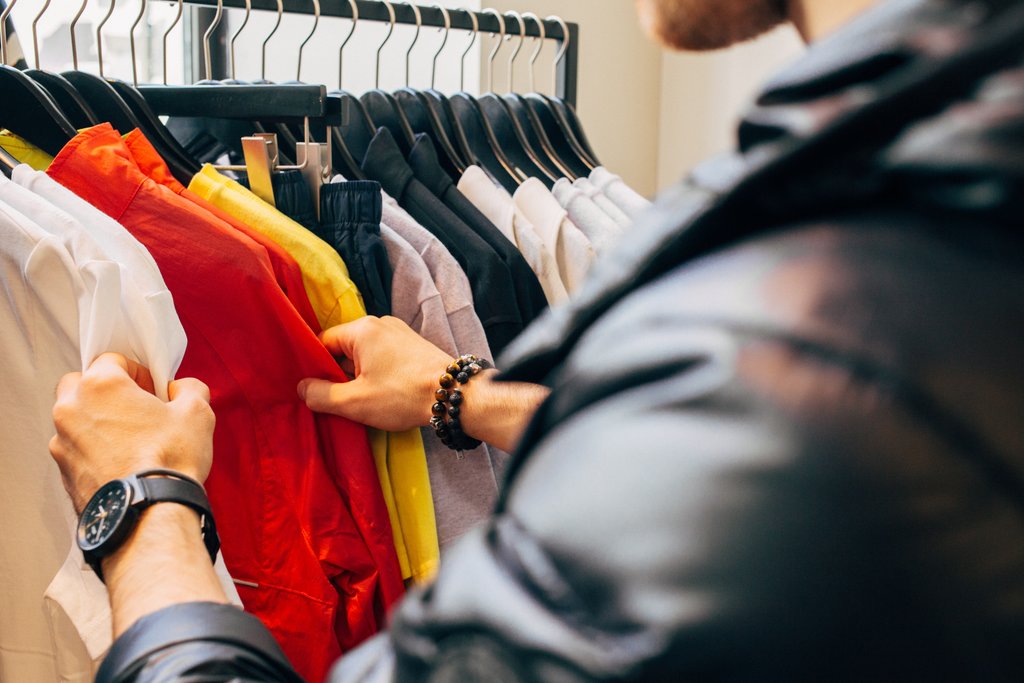 Barrio Salamanca
Barrio Salamanca is an expensive and trendy neighbourhood with high-end designer shops like Christian Louboutin, Prada and Chanel. There's also Loewe, a classic Spanish brand that specialises in upscale leather goods. Some of the highest fashion in Madrid is also in the area, so you can spend hours window shopping. Jorge Juan, a popular street in the neighbourhood, is filled with eclectic boutiques and up-and-coming designer shops.
Malasaña
Malasaña is a popular spot for vintage shops and bohemian goods. You can find a variety of shopping experiences in this area, especially in Mercado de Fuencarral, an area with chain and boutique stores and bargain street style. You can find popular brands like Diesel and Kipling, as well as little-known designers, Asian boutiques, cafes, restaurants and tattoo and piercing parlours. Farther along the street, there are artsy stores, Rastafari shops and classic vintage boutiques.
La Latina
La Latina is a must-visit on a Madrid shopping trip, especially with El Rastro, a popular Sunday flea market. The market has a range of vendors with stalls selling artwork, homewares, furniture, antique jewellery, clothing, music and food, so you could spend hours perusing the offerings to find truly one-of-a-kind goods.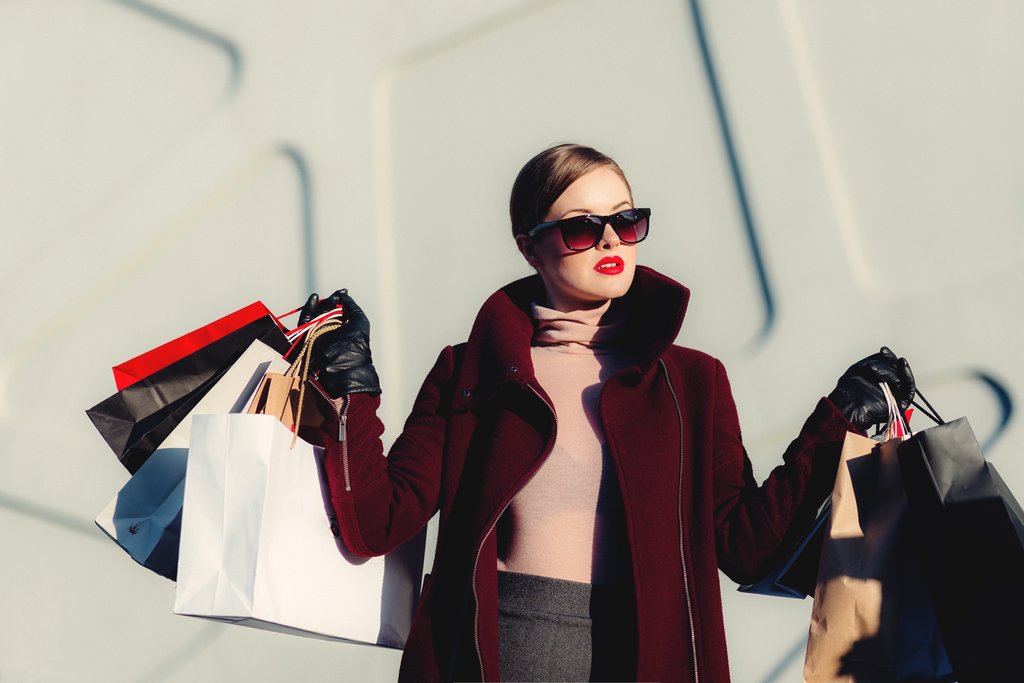 El Centro
El Centro is an area filled with chain stores and well-known brands, such as H&M and Zara, as well as a few vintage shops. With so many options, you could spend the entire day floating from store to store looking for items that are your own style.
Serrano
Serrano is one of the swankiest and expensive neighbourhoods in Madrid, and you can find luxury designer shops within former palaces. Many of the stores have stunning decor, such as airy floor plans and shimmering chandeliers. The area isn't just for the rich, however, as it boasts high street designer shops, shopping malls, watch and jewellery stores and international brands. You can also stop in for lunch or dinner at restaurants along the street or within the shopping malls.
Gran Vía
Gran Vía is one of the liveliest areas of the city and its known for its shopping, dining and nightlife. You could find all the popular Spanish brands here, as well as the large El Corte Ingles department store. Between the clothing shops and the fashion, shoes, accessories, electronics and gourmet food of the department store, you're sure to find what you need.
Las Rozas Village
Las Rozas Village is an outlet shopping centre on the outskirts of the city. You can take a bus to get to the outlet and you could easily spend a few hours there. The layout is stunning all on its own, with every boutique and shop reflecting the style of the Mediterranean. The outlet has everything from upscale brands like Burberry and Dolce & Gabbana to Spanish favourites.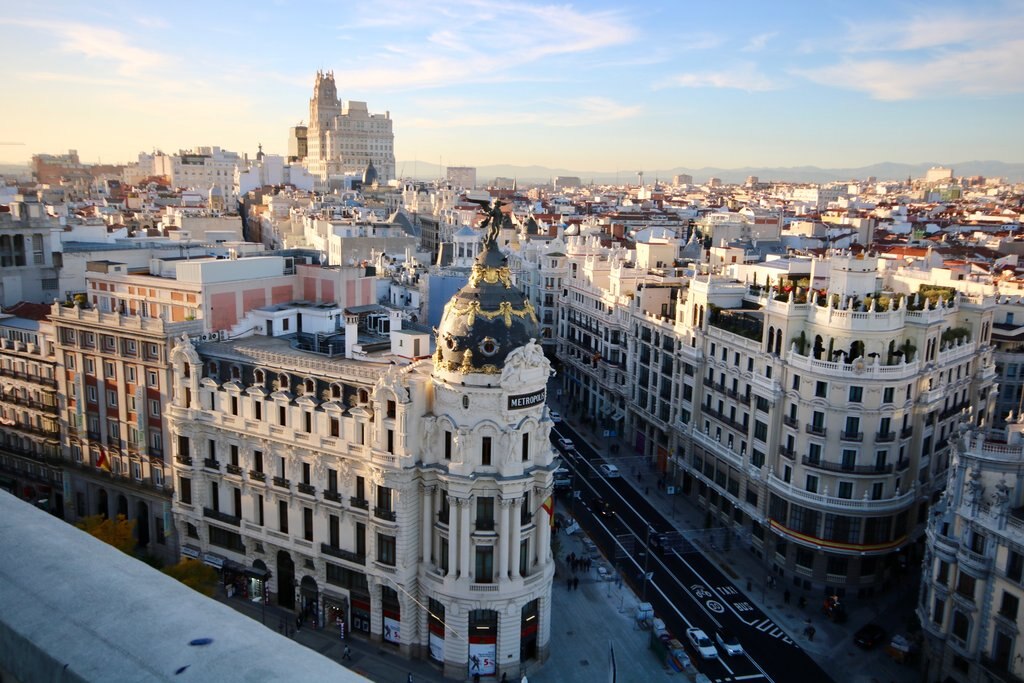 Princesa
Princesa is a popular street with numerous cinemas and shops. You could shop at another El Corte Ingles, or spend your time in the boutiques and shops nearby, such as Zara and Mango. The department store has a large parking lot, so there's no issue parking and walking along the street to see what's available.
Mercado de San Miguel
Mercado de San Miguel is a historic European market that's popular with foodies. The market has small stalls with artisan cheeses, bread, pasta, meats, produce and specialty foods, and you can get tapas and wines to enjoy at a table on site. Plenty of locals visit the market to get ingredients for special meals or to grab a quick bite.
If you're planning a trip to Madrid, be sure to visit one of these popular shopping areas to experience the best that the city has to offer. Visit Expedia to find excellent deals on Madrid holidays and stretch your budget for a shopping excursion!