What's better than a day at the beach? A day at the beach with your beloved dog in tow, of course! While not all beaches allow dogs, we've put together a list of the best dog-friendly beaches in the UK so that you can plan a holiday or day out with your pup. We're sure they'll love the sea and sand as much as you do!
The Best Dog-Friendly Beaches in the UK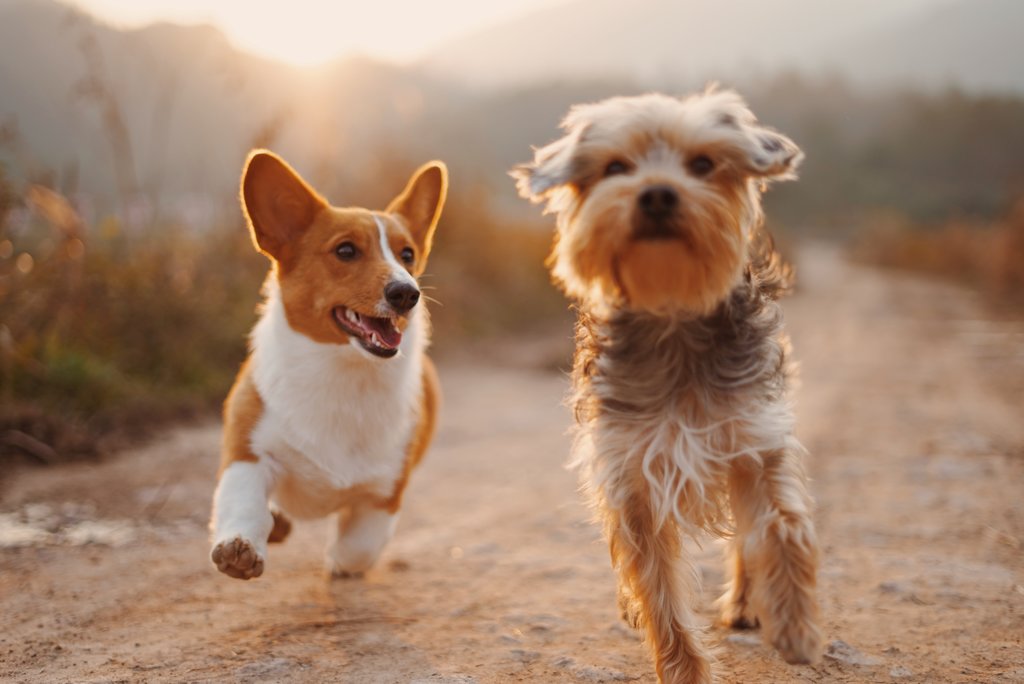 Whitley Bay, North Tyneside
This beautiful stretch of sand is perfect for your pooch to play the day away. While there are certain rules about which parts of the beach your dog is allowed during the summer months, there are sections of the beach that are lead-free all year round. Ideal if you're staying in Newcastle and fancy a trip to the water with your dog!
Perranporth, Cornwall
With all of Cornwall's stunning beaches, it's nice to know that some of them are dog-friendly! One of the area's most beautiful is Perranporth, where dogs have over three miles of sand to explore. Note that there are a few lead restrictions during the summer months.
Ballycastle, Antrim
This beautiful beach, found along Northern Ireland's popular Causeway Coast route, is a fantastic spot to let your dog wander and stretch its legs.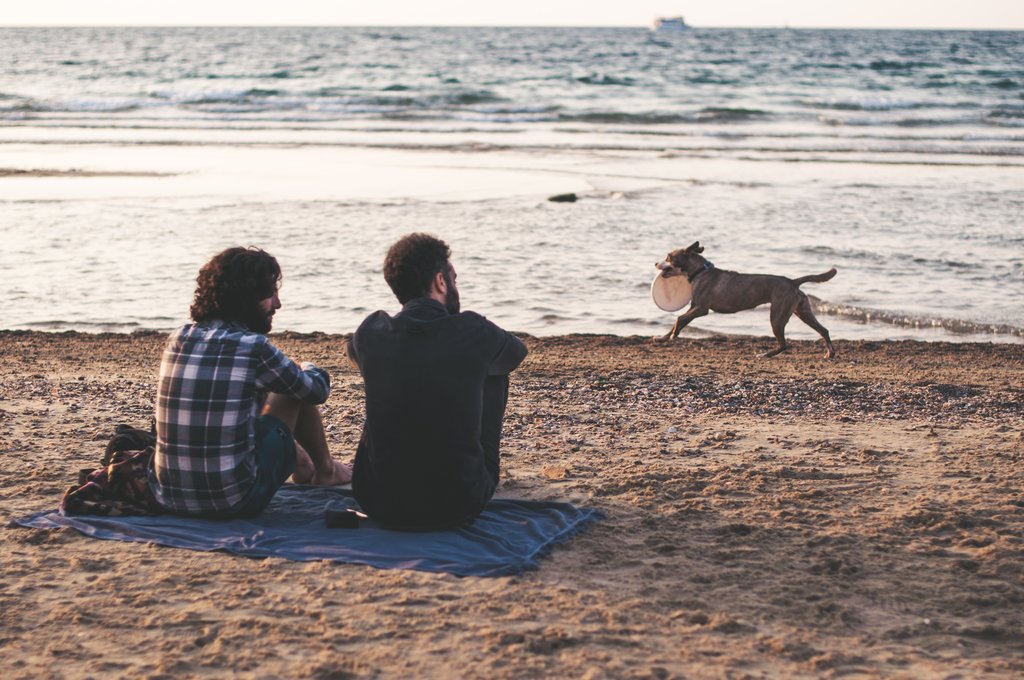 Milford-on-Sea, Hampshire
This charming beach in Bournemouth allows dogs all year round, which is great for those who want to bring their pet with them on their seaside holiday. With colourful huts and a long stretch of shingle alongside the water, your dog will love roaming up and down the beach.
Palm Bay, Kent
If you're on holiday in Margate, this beach is perfect for you and your pup. Found not far from the popular seaside spot, this beach has all the sand and sea your dog needs for a fun day out!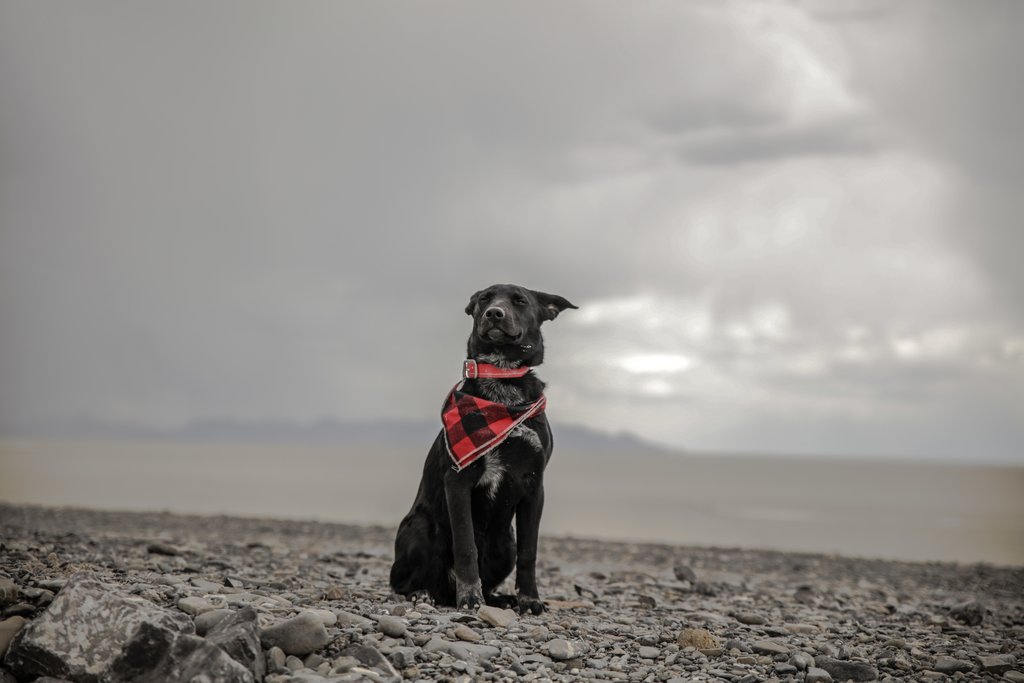 Longniddry, Lothian
Found only a short distance from Edinburgh, this Scottish beach is ideal for dog owners. With even a dedicated area for your dog's exercise, your canine pal is sure to love frolicking along this beach.
Holkham Bay, Norfolk
One of the UK's most unspoilt beaches, Holkham Bay is a dog's dream. With miles of sand to explore, your pup might never want to leave!
Cuckmere Haven, East Sussex
This peaceful spot is not only dog-friendly, it's absolutely stunning, as East Sussex's famous white cliffs provide for quite the backdrop. This pebble beach is a great spot to explore with your dog while on holiday in nearby Brighton or Eastbourne.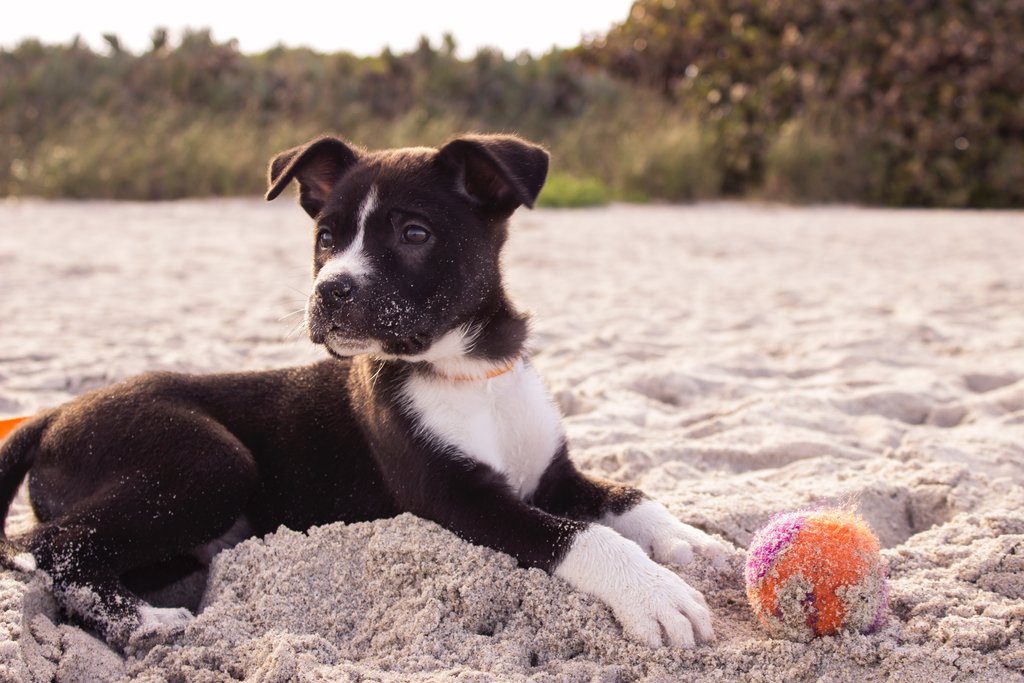 Jackson's Bay, Glamorgan
The perfect beach if you're on holiday in Cardiff with your pet, this small sheltered beach is not only very pretty, it's beloved by dogs, too.
Westward Ho!, Devon
While there are some restrictions on where your dog can be off-leash during the summer months, Westward Ho! has plenty of room for your dog to play, run, and sniff to its delight. This beach is ideal for those dogs who love to swim, as the water remains quite shallow near the shore.
Make sure to check out these pet-friendly hotels in the UK!